Survey says… most Thais prefer to keep foreign tourists out, for now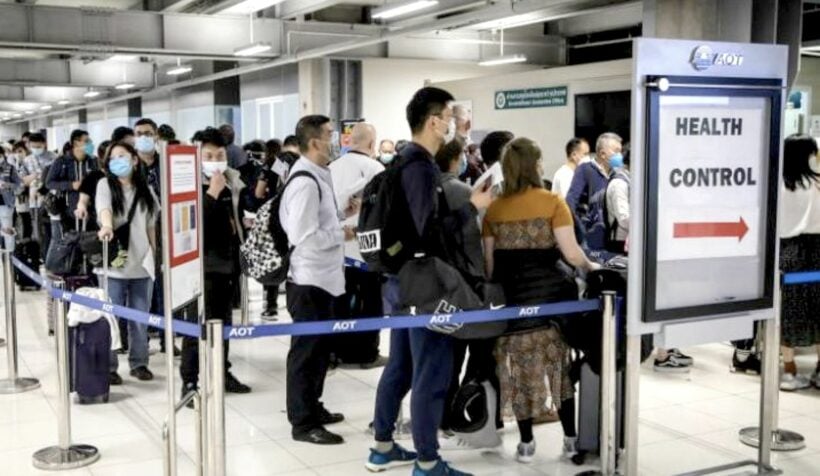 "The local respondents showed little interest in visiting the more popular foreign tourist magnets of Pattaya and Phuket."
A recent Suan Dusit Poll asked Thais whether they wanted foreign tourists visiting Thailand soon. 75.7% said "no". 54.4% said they would prefer the Thai people to tour their own country first before heading overseas. 21.3% say they are afraid foreign visitors would spark a second wave of Covid-19.
The Suan Dusit Poll was conducted between June 9-12 on 1,116 people throughout the country on issues ranging from the easing of restrictions, domestic tourism and the possible re-opening of the country's borders.
"When do you think Thailand's tourism would return to normal after the Covid-19 situation is resolved?"
41.4% responded "in one year", 25.9% said "six months", 20.5% said "two years", and 12.2% thought it would take "more than two years". Only 24.3% say they want foreign tourists to come soon so that they could help reignite the country's tourist economy and generate income for Thais.
The same respondents were also asked to list the provinces whey would like to visit during this interim period of domestic-only tourism. Chiang Mai 31%, Prachuap Khiri Khan 28.1%, Bangkok 19.4%, Chon Buri 18.6% and Kanchanaburi 11.9%. The local respondents showed little interest in visiting the more popular foreign tourist magnets of Pattaya and Phuket.
The results of the poll, mostly spurred on by fears of foreigners bringing another wave of Covid-19 from overseas, has been backed up by the results of the repatriation flights where a statistically significant number of repatriated Thais have tested positive for Covid-19.
This week there's also been a spate of 'bans' for foreigners travelling in Thailand (all who have been locked down in the country along with everyone else) from travelling on some buses, and from entering some tourist attractions or temples.
(Whilst understanding the sensitivity of these poll results, Suan Dusit Polls are well recognised for their professional and open polls. The sample size is in line with their polls on other matters over the years.)
SOURCE: Bangkok Post
Keep in contact with Thaiger by following our Facebook page.
Never miss out on future posts by following Thaiger.
Health officials say pubs, nightlife venues the new ground zero for third wave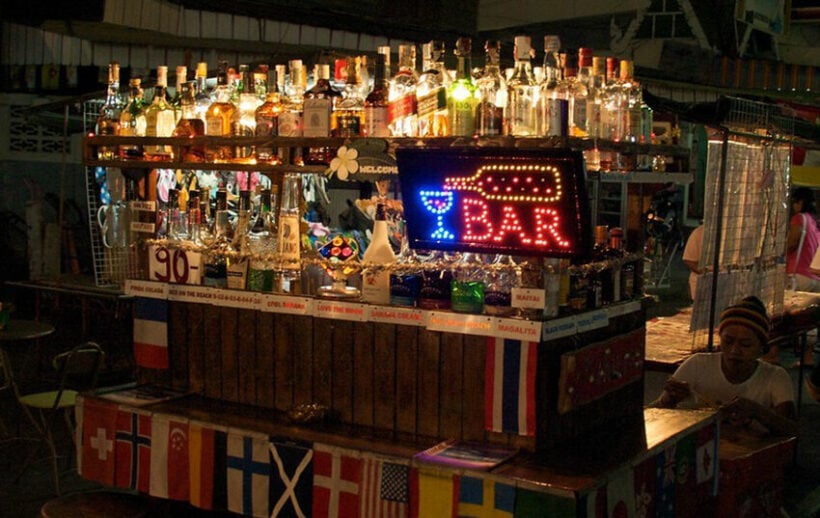 Covid-19 cases continue to rise in Thailand, with 967 new infections reported yesterday, when there were just 26 at the start of the month. Health officials are in no doubt where the surge is coming from, pointing the finger at nightlife venues. A rise in infections in Hua Hin appears to back up the theory first floated after a cluster of infections was linked to Bangkok nightlife.
The Bangkok Post reports that the western province of Prachuap Khiri Khan has recorded 193 cases since the start of the month. 142 of them are in Hua Hin and officials believe they can be traced back to 1 "super-spreader" individual. A 26 year old woman, employed at the Krystal Club in Bangkok, travelled to Hua Hin with her boyfriend on March 30. At the time of her journey, she was showing no sign of infection.
On her first night in Hua Hin, she went to the Maya Exclusive Pub with 7 friends and family members. The next day, she developed a high fever, and the following day, April 1, was informed that her colleagues at the Krystal Club had tested positive for Covid-19. The woman went to a Hua Hin hospital to be tested and was confirmed as infected on April 3.
On April 4, she was admitted to Hua Hin hospital, but by then, the virus was already spreading in Hua Hin. The woman's boyfriend tested positive, as did 140 people in Hua Hin, and 52 in other districts. The Public Health Ministry says the infections can be traced back to the woman's attendance at the Maya pub on March 30.
Officials are using this example to illustrate the role pubs and entertainment venues play in this third wave of the virus. They say at least 137 nightlife establishments in at least 15 provinces are behind new surges of infection. Leading virologist Yong Poovorwan from Chulalongkorn University says the development is all the more concerning, given that the original cluster linked to Bangkok nightlife is the B117 variant, which is far more contagious.
Meanwhile, Opas Karnkawinpong from the Department of Disease Control accuses partygoers of not cooperating with contact-tracing officials, which makes controlling the spread of infection more difficult.
"Many pubgoers do not give us information until two or three days have passed."
SOURCE: Bangkok Post
Keep in contact with Thaiger by following our Facebook page.
Never miss out on future posts by following Thaiger.
UK Covid strain not more severe than others- The Lancet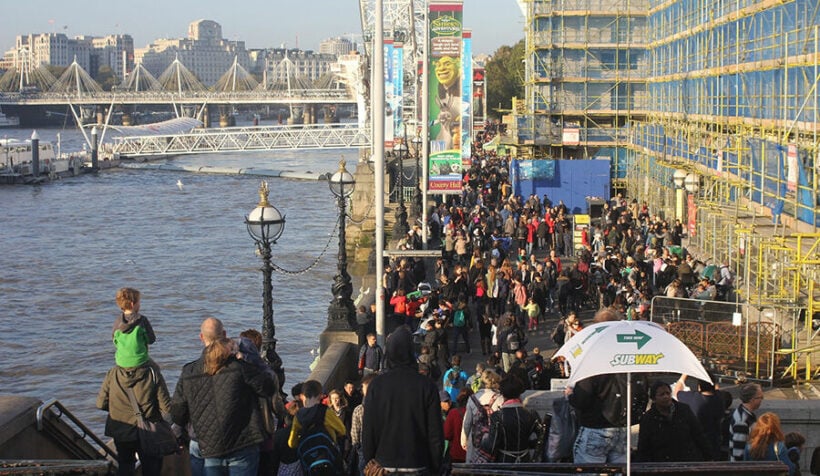 2 studies by The Lancet say there is no evidence that the recent UK Covid-19 variant, B117, is not more severe than other strains. Despite the bit of good news, the study did say that the particular strain is more transmissible, meaning its viral load is higher and well as its reproduction rates.
The recent study, indeed, gives backing to the fact that B117 is now the dominant strain appearing across Europe. Thailand is now reporting infections featuring the strain, as a new cluster in Thong Lor district of Bangkok, is becoming Thailand's 3rd wave epicentre.
Despite previous studies showing the strain was linked to a higher likelihood of death than the other Covid variants, the 2 new studies published in The Lancet Infectious Diseases and The Lancet Public Health journals found no evidence that people with B117 experience worse symptoms or a greater risk of developing long Covid than those infected with different variants.
Authors of the first study looked at data from 341 patients who tested positive for Covid-19. They found that 58% of those patients had B117, while 42% had non-B117 Covid-19. Of those infected with B117, 36% became severely ill or died, compared with 38% of those with non-B117, suggesting that there was no association between B117 and heightened risk of severe infection.
The study also noted that those patients who were infected with the variant were younger, and the variant occurred more often in minority groups.
A 2nd study analysed self-reported data from 36,920 British users of a Covid-19 symptom app. They found that the B117 variant had a reproduction rate 1.35 times higher than normal coronavirus variants, but also found no evidence of increased disease severity.
Thailand reported 985 new Covid infections yesterday, with the death toll remaining at 97. 28,248 have recovered from the virus, while 5, 265 are listed as still in care or under observation.
SOURCE: Bangkok Post
Keep in contact with Thaiger by following our Facebook page.
Never miss out on future posts by following Thaiger.
UK variant more contagious but not more deadly – Lancet study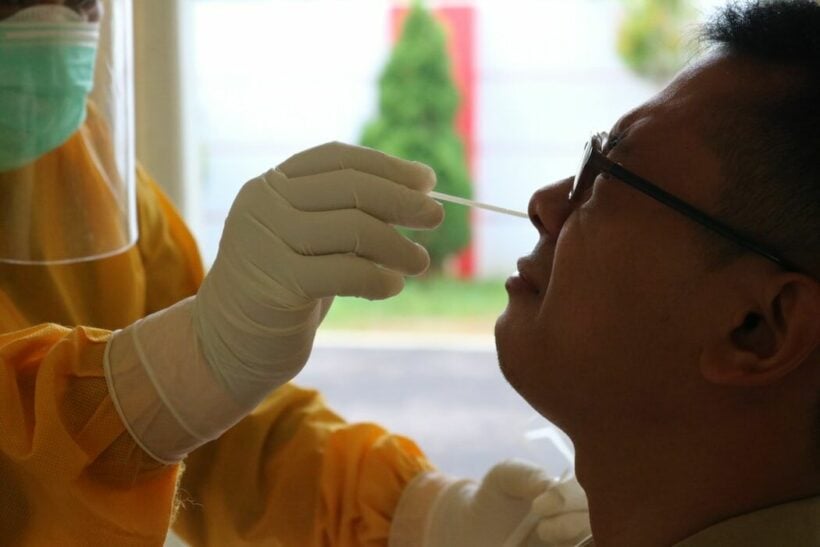 Studies published in the renowned peer-reviewed medical journal The Lancet have found no evidence that the so-called UK strain of Covid-19 is more deadly. However, they do confirm that it is more contagious. The B117 variant, to give it its official name, has now been detected in Thailand, originally found in a cluster of infections from Bangkok nightlife venues. It has been surging across Europe for some time already, having originally been identified in England last year.
Earlier studies had indicated that the B117 variant was linked to more serious illness and thought to be more deadly than other variants of Covid-19. However, according to the Bangkok Post, 2 new studies in The Lancet Infectious Diseases and The Lancet Public Health journals say the data does not support this. While the studies confirm that the B117 variant is more contagious, they found no evidence that infected patients experience worse symptoms or are at greater risk of developing long Covid – the term used to describe the often debilitating effects that can linger after the initial illness has passed.
In the first study, researchers examined data from 341 patients who tested positive for the virus late last year, when the B117 variant was highly prevalent in southeast England. 58% were found to be infected with the B117 variant, while 42% had a non-B117 variant. Of those infected with B117, 36% became seriously ill or died. Of those not infected with the variant, 38% became seriously ill or died. The study also found that those infected with the B117 variant tended to be younger and/or from ethnic minority groups.
Researchers also examined data from PCR testing to assess the variant's transmissibility and found that B117 samples contained larger quantities of the virus than the original strain of Covid-19.
Experts from Singapore's National Centre for Infectious Diseases say the latest findings contradict 3 earlier studies that suggested the B117 variant was more deadly. However, they point out that the Lancet study had the advantage of using whole-genome sequencing, a process of determining the entire DNA sequence of an organism's genetic material. They add that while the studies looked at a variety of patient and disease outcomes, larger studies are needed in order to confirm the findings.
"The finding that lineage B117 infection did not confer increased risk of severe disease and mortality in this high-risk cohort is reassuring but requires further confirmation in larger studies."
In a second study, researchers looked at data provided by 36,920 users of a Covid-19 symptom app, who were confirmed as infected between September 28 and December 27 last year. That study showed that the B117 variant reproduces 1.35 times faster than the original strain, but there was no indication it led to more severe illness or death.
SOURCE: Bangkok Post
Keep in contact with Thaiger by following our Facebook page.
Never miss out on future posts by following Thaiger.