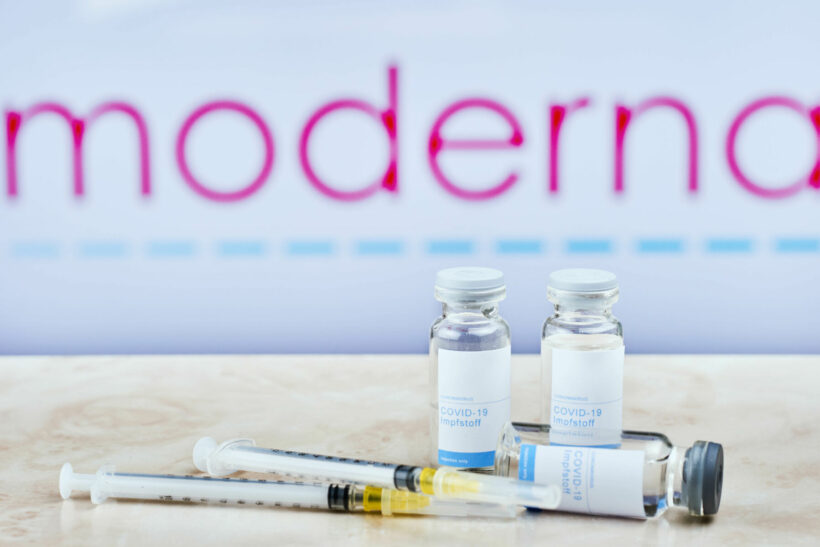 The Private Hospital Association is expected to confirm the price of the Covid-19 Moderna vaccine, which will be provided as a paid alternative outside of the government rollout. The Moderna vaccine has been approved by Thailand's Food and Drug Administration and will be made available for purchase at private hospitals.
According to a Pattaya News report, Paiboon Eksaengsri from the PHA says the association has held talks with Zuellig Pharma, Asia distributor for the Moderna vaccines, and the price of the vaccine will be agreed at a meeting of PHA members today.
Recent reports put the cost of the Moderna vaccine at around 1,200 baht per dose, not including service and insurance fees. It's hoped the total price of inoculation with 2 doses will not exceed 4,000 baht, including fees. Paiboon says the PHA will attempt to keep the price affordable.
"The PHA will try to reduce the price to be as affordable as we could. Initially, the association ordered about 10 million doses of Moderna vaccines through the Government Pharmaceutical Organisation. The first lot may be distributed by October or sooner."
SOURCE: The Pattaya News