"Phuket is still open for business" Phuket Hotels Association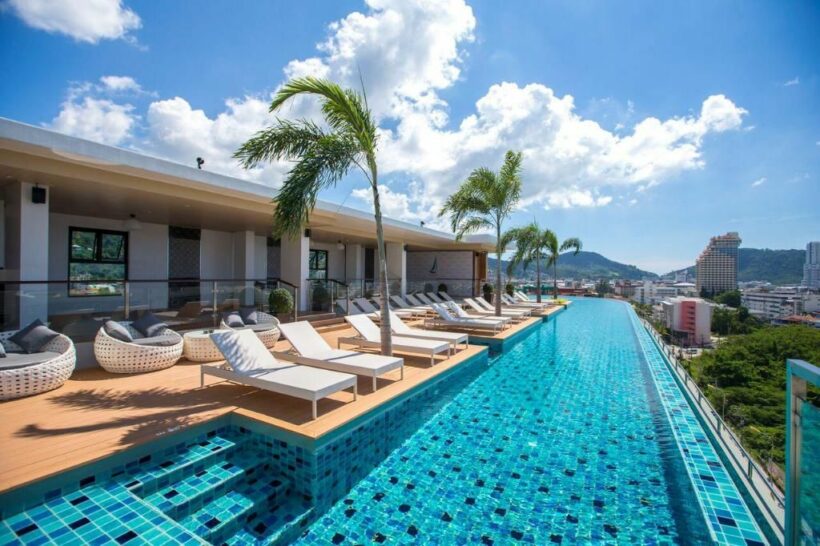 Below is a media release from the Phuket Hotels Association…
Dear All
There has been a lot of confusion today resulting from the FB page message from a Minister (later removed) saying anybody coming from the designated high-risk countries below must self-quarantine. At this time, there is no indication at any Thai airport of any enforcement and all visitors have normal access to Thailand except those who shows symptoms or high temperature upon arrival.Â
Guests with bookings at Phuket hotels should be informed that there is no such rule and that nothing has changed and Thailand just asks people who were exposed to public spaces to be extra cautious and be aware of symptoms.Special
Announcement of COVID-19 on 3 March 2020
(Translated by the Office of International Cooperation, DDC Thailand)
The situation on 3 March 2020 at 8am…
1. There are currently 11 confirmed cases of coronavirus disease 2019 (COVID-19) being treated in hospitals, 31 cases who returned to their homes and 1 death, which brings the total number of coronavirus infection cases detected in Thailand to 43.
2. From 3 January to 3 March 2020, the total number of patients under investigation (PUI)Â increased to 3,519 people. Of those, 95 PUI were detected from screening at all ports of entry and 3,394 people sought medical services on their own at hospitals. 2,099 cases returned to their homes and some of them are being continually monitored. Most of the PUI were infected with seasonal influenza, and 1,420 PUI are still admitted at hospitals.
3. Regarding the international situation involving 73 countries and two administrative regions between 5 January to 3 March 2020 at 7.00 A.M., there were 90,216 confirmed cases and 3,080 deaths, with 80,026 cases and 2,912 deaths coming from the People's Republic of China.
The MOPH revealed that Thailand has the 15th most COVID-19 cases in the world and is preparing the protocol for receiving undocumented Thai workers from South Korea. The Ministry of Public Health (MOPH) revealed that Thailand has the 15th most COVID-19 cases in the world. They are preparing the integrated joint plan for receiving undocumented Thai workers from South Korea with relevant partners.
Dr. Opas Karnkawinpong, Director General of the Department of Medical Sciences stated about the COVID-19 situation today that 11 confirmed cases are still being treated in hospitals, 31 cases fully recovered and returned home, there has been one death, one severe case and the total number of confirmed cases is 43. Thailand has the 15th-highest number of cases in the world.
The cooperation from the public can slow down Thailand from entering a widespread epidemic. This disease can be prevented by eating cooked food, using serving spoons, washing hands, and wearing masks. The public should prepare to be responsible for themselves and society by self-protection and infection prevention.
If someone is at risk, they should reduce the risk of spreading the virus to other people. MoPH advises people to believe the information only from reliable channels and follow their recommendations. Fight COVID-19 together and join hands with each other. Do not put the blame on anyone else because COVID-19 involves all of us.
Regarding undocumented Thai workers in South Korea, the Ministry of Public Health of
Thailand is coordinating with relevant organizations such as the Ministry of Foreign Affairs, Ministry of Labour, Ministry of Transport, Immigration Bureau and Security Department for joint planning efforts.
The integration among government sectors is required for tackling any situation arising out of the COVID-19 outbreak. The Ministry of Public Health will act to prevent the spread of COVID-19, carry out all duties, and will be ready to proceed with further instructions.
The Ministry of Public Health declared COVID-19 as a disease that must be controlled under Section 18 of the Pathogens and Animal Toxins Act, B.E. 2558. It was designated as a Group 3 disease that poses a high risk or high hazard. Any person who intends to produce, import, export, sell, transit or possess the coronavirus that causes COVID-19 must ask for permission in order to comply with the Pathogens and Animal Toxins Act, B.E.2558.
Regarding public concern about not implementing quarantine in travelers arriving in Thailand, MoPH would like to clarify as follows:
1. The people who shall be quarantined or observed for clinical symptoms in accordance with the Communicable Diseases Act include:
– The group of PUI that develop suspected symptoms and have a travel history to outbreak areas.
This group shall be strictly quarantined at the hospital.
– The group that does not develop symptoms but is at risk for getting COVID-19, patients or suspected COVID-19 patients (high risk close contacts) are members of the family, working colleagues, classmates and passengers getting on the same vehicle with COVID-19 patients.
This group is recommended to strictly implement self quarantine at home for 14 days and avoid traveling, avoid attending classes, avoid working and avoid sharing personal stuff with others. If anyone develops symptoms including fever, cough and sore throat, the health officer will enter them into the system of medical treatment and surveillance.
2. Unexposed groups including both Thai people and foreigners with travel history from affected areas, but who did not have exposure to patients and who are not exhibiting suspected symptoms are requested to reduce social activities, wear a mask when leaving their accommodations, wash hands frequently, not go to crowded areas, and observe your symptoms at home for 14 days. If you have a fever, cough, or sore throat, see a doctor immediately and report your travel history.
3. The general public and people in the same community as patients are asked to follow the recommendations of the Ministry of Public Health: eat cooked food, use serving spoons, wash hands, and wear a mask when visiting crowded places.
Recommendations to the Public
3.1 If anyone has symptoms including fever, sore throat, respiratory tract infection symptoms such as runny nose, cough, reproductive cough, tachypnea or dyspnea within 14 days after departing from a risk or affected area, they should wear a hygienic mask, wash their hands and seek medical care at a nearby hospital or meet the public health officers immediately, and inform the healthcare workers of their travel history to reduce the risk of complications from pneumonia progressing to severe or fatal outcomes.
3.2 A person with an underlying disease should avoid traveling outbound, where there is an
ongoing outbreak. If this is unavoidable, people should avoid making contact with patients who have respiratory symptoms, avoid visiting markets selling live animals and avoid close contact with animals, especially with sick or dead animals.
3.3 For the general public, please take care of yourself during seasonal changes and comply with the recommendations "eat cooked food, use serving spoons, wash hands," and wear masks while
coughing, sneezing, and avoid contact with patients who have respiratory symptoms.
📱 Download our app on Android or iOS for instant updates on your mobile
📧 Subscribe to our daily email newsletter
👍 Like/Follow us on Facebook
🔔 Subscribe to or Join our YouTube channel for daily video updates
India sees record Covid-19 infections, oxygen shortages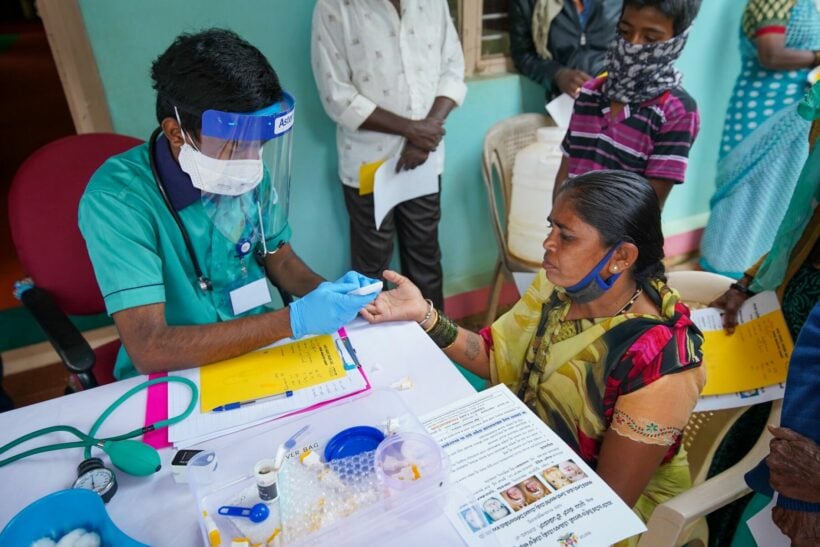 India is experiencing record infections and deaths due to Covid-19 and is now running dangerously low on oxygen supplies. The countries second wave of the virus includes a dangerous virus variant that is spreading quickly and has infected 3.5 million people just this month. In the last 24 hours, 295,000 new infections occurred with just over 2,000 deaths. Prime minister Narendra Modi said that India was in for a big fight and that the second wave of Covid-19 came like a storm.
India had done relatively well during the first wave of the coronavirus for a country dense with 1.3 billion inhabitants. In the last few weeks though people have let their guard down with millions attending religious festivals cricket matches huge weddings, and political rallies around the country. This coinciding with delays and even stopping of production for Covid-19 vaccines and medication along with a lack of oxygen being generated in India is leading to new levels of crisis.
With oxygen supplies dwindling throughout India, relatives of Covid-19 patients are buying black-market oxygen supplies for hyper-inflated prices. Some hospitals are said to be down to their last few hours of oxygen supplies. The health minister of New Delhi is pleading with the government to focus on the oxygen supply chain in India before it devolves into a serious crisis.
Mumbai is the centre of this most recent surge and oxygen shortages there are no better. One doctor said in the event of an oxygen shortage they would usually just relocate patients to another hospital, but now no hospital has the needed surplus. The prime minister said that the government, federal and local, along with private enterprise are working to increase oxygen supplies in India.
New Delhi is in the middle of a week-long lockdown and several other Indian States are facing shut down this weekend. Several countries are cancelling flights or moving India to advisory lists, urging their citizens not to travel there. The United Kingdom and the United States have both flagged India as unsafe to travel, while New Zealand and Hong Kong have completely banned flights.
Vaccination has been hit or miss in India, with early criticism for exporting jobs produced there while so few had been administered locally. Now India has stopped exporting AstraZeneca vaccines, and more than 130 million jabs have been given though supplies have still been limited. Data is expected in the next few weeks about the effect of the Indian Covid-19 variant. As of now, India is second to only the US in total cases with 15.6 million infections and over 180,000 deaths.
SOURCE: Bangkok Post
📱 Download our app on Android or iOS for instant updates on your mobile
📧 Subscribe to our daily email newsletter
👍 Like/Follow us on Facebook
🔔 Subscribe to or Join our YouTube channel for daily video updates
Phuket requires Covid-19 vaccination or 72-hour test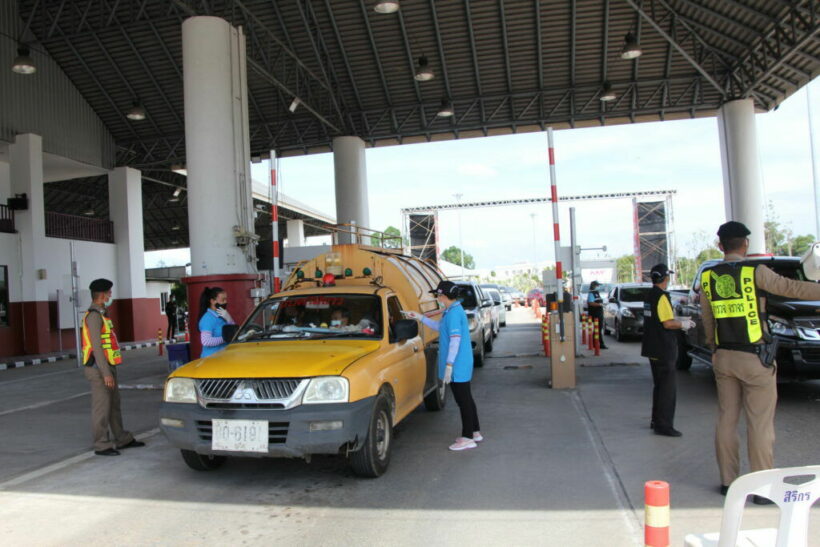 To help wrangle the spread of the Covid-19 outbreak in Phuket, strict controls for everyone entering the island go into effect today until the end of April. The provincial communicable disease committee approved the measures in an effort to stop the proliferation of Covid-19 in the province. The new regulations state that only people who have received both doses of the Covid-19 vaccine or have tested to be Coronavirus-free within 3 days of arrival, will be allowed to enter Phuket. Proper certification or documentation must be presented to verify this information – either a Covid-19 vaccination certificate or the results of a recent negative Covid-19 test.
Anyone attempting to enter Phuket without two jabs of the vaccine or a negative Covid-19 test within the last 72 hours will be charged 300 baht for a rapid antigen test at their port of entry. These tests generate results in about 15 minutes and then negative-tested visitors will be allowed to proceed. If a person receives the test and is diagnosed positive for Covid-19 they will be sent to medical facilities immediately for treatment.
All entrants to Phuket are also required to use the Mor Chana Covid-19 contact tracing app to check in and record their travel timelines. That mobile app is available at gophuget.com.
The new restrictions apply to local and foreign travellers except for people making deliveries that are not staying overnight. Those people will get a special certification from their companies to present at the checkpoint entrance to the island.
Phuket is now classified as a Red Zone province, one of 19 provinces throughout Thailand where infections are on the rise. 208 current Covid-19 infections were registered at the start of this week in Phuket.
In response to the increasing Covid-19 infections in Phuket, Surat Thani has made special restrictions for anyone travelling from Phuket to Surat Thani. Those people will be required to scan and register their trip through the "Save Surat" website before being quarantined for 14 days.
SOURCE: Thai PBS World
📱 Download our app on Android or iOS for instant updates on your mobile
📧 Subscribe to our daily email newsletter
👍 Like/Follow us on Facebook
🔔 Subscribe to or Join our YouTube channel for daily video updates
Thailand to purchase additional 35 million doses of the Covid-19 vaccine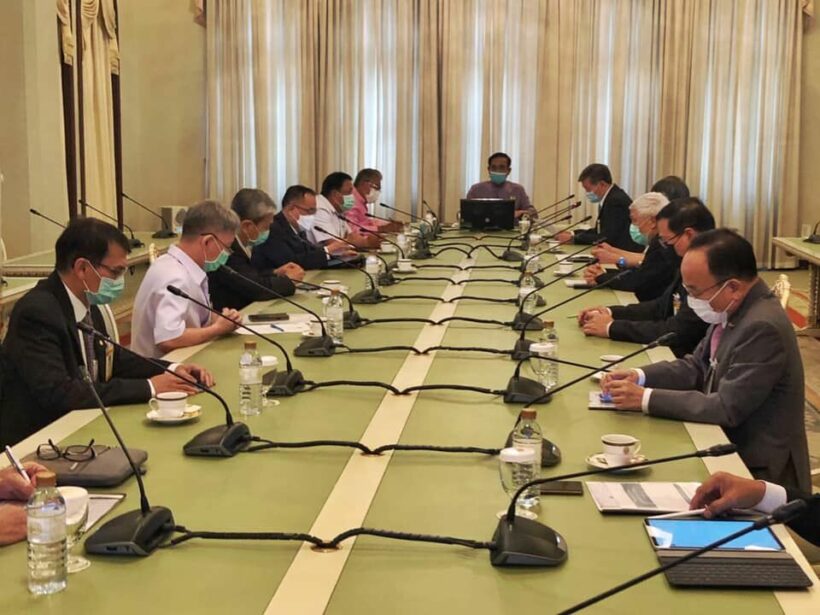 PM Prayut Chan-o-cha says the Thai government will purchase another 35 million Covid-19 vaccine doses in addition to the 65 million doses of China's Sinovac vaccine and the Oxford/AstraZeneca vaccine. The prime minister made a post on his Facebook page today announcing that Thailand will produce the additional doses from 2 or possibly 3 companies.
Out of the 35 million additional doses, 10 million to 15 million will be purchased by the private sector, led by the Board of Trade of Thailand. A government committee tasked with Covid-19 vaccine procurement made the decision to acquire 35 million more doses, according to Prayut.
Prayut also recently announced that the government plans to purchase 5 to 10 million doses of the Pfizer and BioNTech. The prime minister told reporters that the government is "still waiting for quotations and terms and conditions," but they expect the vaccines to be delivered within the second half of the year.
So far, 572,000 people in Thailand have received their first dose of the Covid-19 vaccine, according to Reuters. The government plans to vaccinate half the population, or 35 million people, by the end of the year.
The Thai government has been criticized for heavily relying on AstraZeneca as the primary vaccine against the coronavirus. The vaccine will be locally produced by Siam Bioscience and the first 6 million doses are expected to be available by June.
📱 Download our app on Android or iOS for instant updates on your mobile
📧 Subscribe to our daily email newsletter
👍 Like/Follow us on Facebook
🔔 Subscribe to or Join our YouTube channel for daily video updates