More staff to man Covid-19 hotlines after complaints of unanswered calls
Thousands of people have been calling Thailand's Covid-19 hotline each day and many calls from those seeking hospital beds, medical attention or ambulance services are going unanswered. PM Prayut Chan-o-cha even called 2 of the hotline numbers and he says no one answered his calls. Now the Bangkok Metropolitan Administration plans to revamp the emergency call centre with plans to add more staff and call lines.
For the past month, in the midst of the largest wave of infections in Thailand since the start of the pandemic, up to 3,500 people have called the 1669 Covid-19 hotline each day, according to Bangkok Governor Aswin Kwanmuang. Many people have complained that they have been unable to reach the staff. The governor says the BMA plans to allow callers to leave their names and numbers allowing staff to call them back.
"Currently the 1669 hotline has staff working three shifts to answer inquiries around the clock… However, since the new wave in March, up to 3,500 people have been calling daily. Callers who exceed our capacity will have to wait for their turn, and if they hang up and dial in again, they will be put at the end of the queue. This has resulted in many people complaining that the line was never available."
After the prime minister's calls to both the 1668 and 1669 hotlines went unanswered, Prayut said he would look into how the hotlines were managed to fix the problem.
"I tried both numbers, but nobody answered. I want to find out if this is because there are too few health personnel manning the lines, or if they are too busy tending to patients in hospitals."
The BMA will also get more medical staff to help transport Covid-19 patients to hospitals after complaints that some have waited at home long periods waiting for an ambulance. The governor says the some of the night staff workers while change to a day shift to help with transporting patients during busy hours.
"In the early phase, we will move some of the staff on night shift to work on day shift from 8am to 4pm, which is the period when more people require medical services… Then, we will increase the ambulances as well as their trips per day to make sure that no patients are left at home.
SOURCE: Nation Thailand
Want more from the Thaiger family?
📱 Download our app on Android or iOS for instant updates on your mobile
📧 Subscribe to our daily email newsletter
👍 Like/Follow us on Facebook
🔔 Subscribe to or Join our YouTube channel for daily video updates
Activist Panusaya "Rung" Sithijirawattanakul granted bail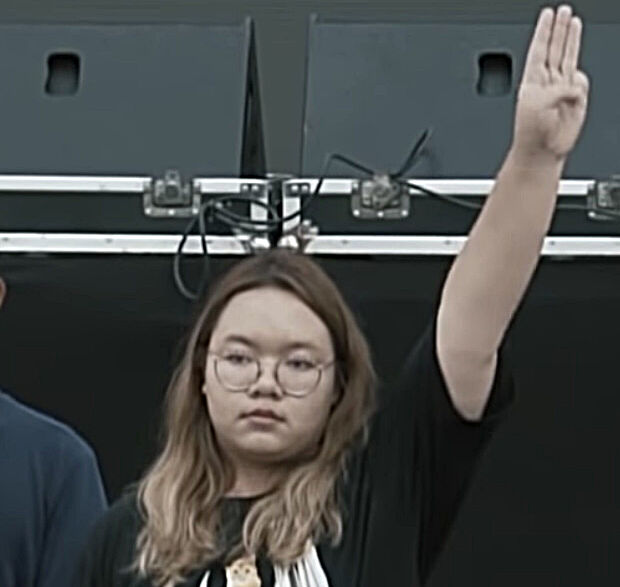 Jailed student activist leader Panusaya "Rung" Sithijirawattanakul has been granted bail of 200,000 baht today after repeated denials of bail requests over the last 2 months. Rung was detained on charges using Thailand's strict lese majeste laws that carry a 15-year maximum sentence for insulting the royal monarchy and has been held without bail since March 8.
She joined her fellow activist leader Parit "Penguin" Chiwarak on March 30 in his hunger strike to protest the bail denials. Penguin was recently hospitalised over health concerns due to his hunger strike that began March 16.
Rung was granted bail just after 5 pm by the criminal court, with conditions. The 22 year old activist was ordered to wear a monitoring device and not do anything that the court could deem damaging to the monarchy.
After 59 days in jail and 36 days without food in her protest for freedom, the release is a pivot by the government, which has denied fellow activist Penguin's request for bail 9 times already. Many of the leaders of the pro-democracy movement are still being detained, even after Covid-19 has infected one from within the prison.
Rung rose to national fame after a passionate speech at Thammasat University where she is a student on August 10. She recounted a 10-point manifesto demanding reforms in the government and the monarchy. She became a familiar face in the growing movement that has been fueled since last July by students and young protesters, demonstrating almost daily despite the harsh punishment the government could hand down using the lese majeste laws.
SOURCE: Coconuts
Want more from the Thaiger family?
📱 Download our app on Android or iOS for instant updates on your mobile
📧 Subscribe to our daily email newsletter
👍 Like/Follow us on Facebook
🔔 Subscribe to or Join our YouTube channel for daily video updates
160 infected in Bangkok's Bang Kae Covid-19 cluster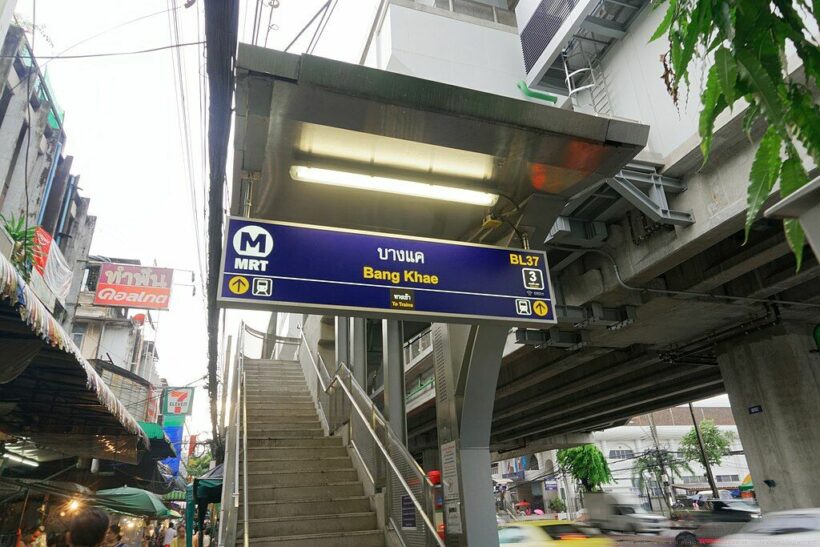 An outbreak of about 160 new Covid-19 infections was identified today in Bangkok's Bang Kae district, according to the Centre for Covid-19 Situation Administration. 1,413 people were tested by health workers in a Bang Kae department store on three dates – April 28, April 30, and May 1 – after 9 Cambodian employees in the store were confirmed to have Coronavirus infections on April 28. After testing the group, 4.8% of those tested returned positive results, a total of 68 Covid-19 infections.
In neighbouring Ban Khing, a community of about 1000 people, more and more residents are testing positive for Covid-19. On April 28 there were 30 infections identified, and on April 30 another 24 Covid-19 infections were diagnosed. 4 employees of the Route 7 buses were confirmed positive for the Coronavirus on May 2, with 70 more staff members waiting for test results. 25 more cases were identified on May 3. Testing yielded 4.3% infection rates on May 3 and an alarming 7.6% rate on April 30.
Bang Kae, along with Klong Toey and Pathumwan, was identified as urgent Bangkok locations with Covid-19 clusters spreading quickly according to the CCSA. Mass testing is underway to quickly isolate anybody with Covid-19, with locations being maintained by the Bangkok Metropolitan Administration.
Bang Kae currently ranks 10th out of Bangkok's 50 districts, with 241 Covid-19 infections since April 1, but this new spread is worrisome. In the last month, an infection rate of just under 4% was found in Bangkok, with 1,677 infections found in 42,251 tests. This prompted the CCSA to issue a reminder urging people to be vigilant with 2-metre social distancing, and always wear a mask in public to try to slow the rate of infection and spread of Covid-19.
TOP 10 DISTRICTS IN BANGKOK WITH THE MOST INFECTIONS
RANK
BANGKOK DISTRICT
# OF INFECTIONS
1
Huai Khwang
463
2
Din Daeng
426
3
Bang Khen
357
4
Watthana
330
5
Chatuchak
356
6
Lat Phrao
325
7
Wang Thonglang
300
8
Suan Luang
290
9
Bang Kapi
282
10
Bang Kae
241
SOURCE: Bangkok Post
Want more from the Thaiger family?
📱 Download our app on Android or iOS for instant updates on your mobile
📧 Subscribe to our daily email newsletter
👍 Like/Follow us on Facebook
🔔 Subscribe to or Join our YouTube channel for daily video updates
Hundreds of Thailand slums at risk of Covid-19 as many can't afford to quarantine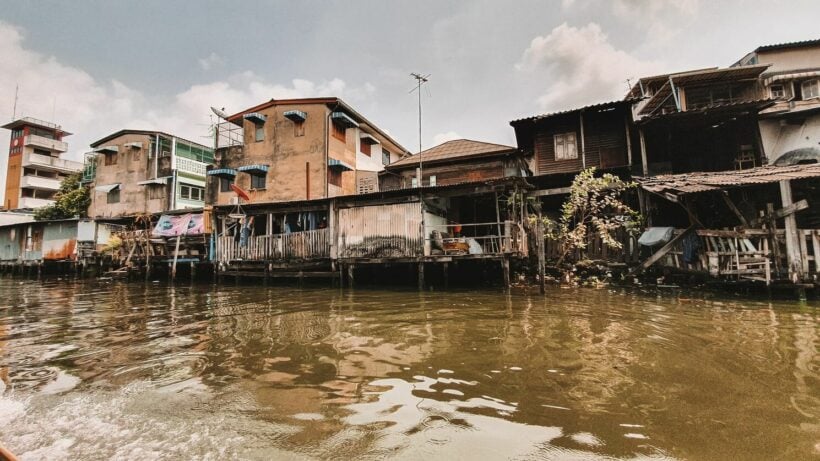 Following the Covid-19 outbreak at the Khlong Toey slum neighbourhood in Bangkok, there have been more than 1,000 slum communities have been identified as having similar living conditions as the Khlong Toey slum, and are now communities at high risk advised to be under watch to prevent another outbreak.
The Social Development and Human Security Ministry's Community Organisations Development Institute pinpointed 1,270 slum communities, saying that many are similar to Khlong Toey. Areas of top concern of a potential outbreak include the large community by Khlong Prem Prachakorn with more than 10,000 people as well as a community of around 5,000 to 10,000 people who live by the Yommarat Railway. Other slums of top concern include communities of more than 3,000 people in both the Ratchathewi and Wang Thong Lang districts.
Out of the slums pointed out by the institute, more than 200 residents in the 260 communities have tested positive for Covid-19, according to the institute's deputy director Panthip Petchmak. 700 more people were ordered to quarantine due to close contact with an infected person.
But stay at home orders are a problem for many as starvation is more frightening than the virus and 90% of residents in the slum communities still need to leave for work each day to keep food on the table. The daily average income for those in the slums is around 120 to 150 baht.
The institute is now working with community-level organisations to provide food, water, and supplements to those in poor neighbourhoods in an effort to keep people at home, preventing the spread of Covid-19.
SOURCE: Nation Thailand
Want more from the Thaiger family?
📱 Download our app on Android or iOS for instant updates on your mobile
📧 Subscribe to our daily email newsletter
👍 Like/Follow us on Facebook
🔔 Subscribe to or Join our YouTube channel for daily video updates