Government urged to investigate forced unemployment claims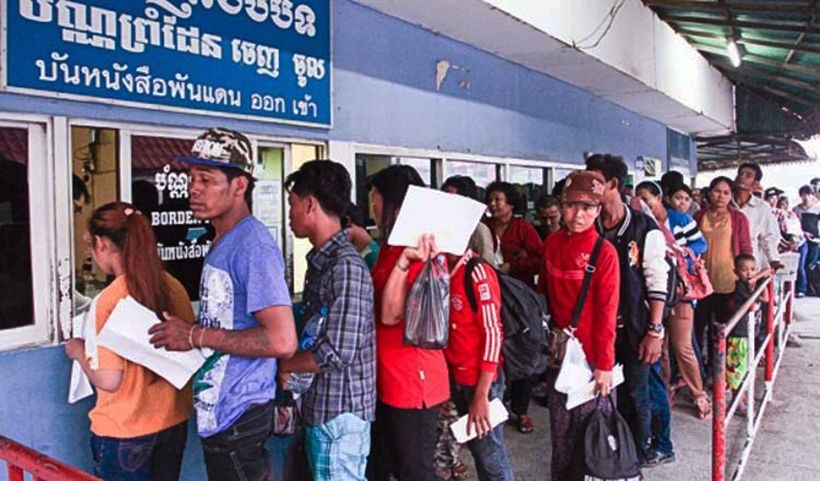 A Thai labour rights group is urging the government to investigate whether some employers are abusing labour laws to avoid paying their workers during the Covid-19 crisis. The call was made during an online seminar on unemployment related to the outbreak.
Some businesses are allegedly requiring their employees to seek unemployment compensation from the Social Security Fund, when they should have continued paying their wages as required by Section 75 of the labour law.
Before the Labour Ministry classified the pandemic as a "force majeure," some business operators who had furloughed their staff agreed to pay 75% of their salaries. But when the outbreak was declared a "force majeure," those businesses reportedly asked their workers to seek unemployment compensation from the SSF, at 62% of their daily wage capped at 500 baht per day, or 15,000 per month.
Human rights lawyer Charit Meesit says the Labour Ministry should investigate those unemployment claims, and says new legislation is needed to take care of workers during times of crisis.
Pornnarai Tuiyakhai, a lawyer specialising in labour disputes, says some businesses have exploited the situation to lay off workers without giving severance pay.
"There has also been confusion as to what employers can do, whether they can reduce wages or furlough workers without saying when they will get back to work."
SOURCE: Bangkok Post
Keep in contact with The Thaiger by following our
Facebook page
.
PM assures MPs that government knows how to handle trillion baht loan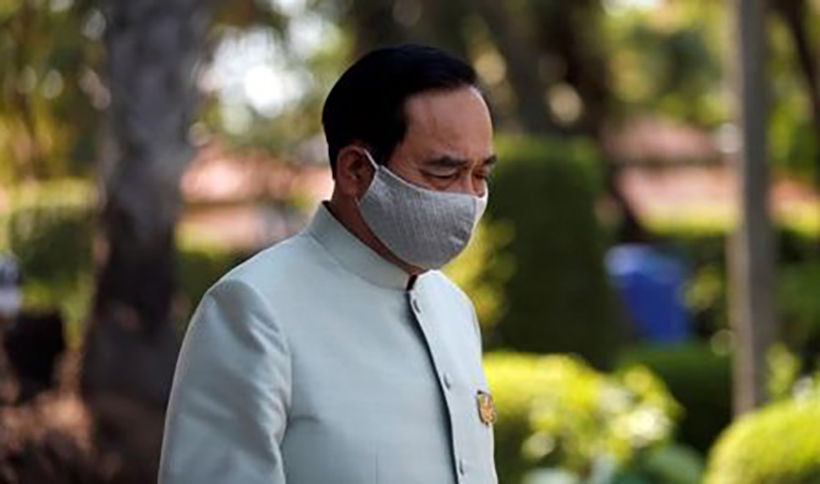 "Don't worry, we got this…"
Following the Finance Ministry's securing of a trillion baht loan, PM Prayut Chan-o-cha spoke up to address concerns over how the funds will be administered. Answering questions raised by opposition parties, the PM said the government has clear rules in place on how the funds will be distributed, with the priority being small and medium sized businesses that have been severely impacted by the Covid-19 crisis.
He was speaking as Parliament debated the 3 decrees enacted in the wake of the pandemic, the first of which was to allow for the borrowing of a trillion baht. The PM promises full transparency in how the funds are used, saying the loan has been taken out to prevent small businesses from going bust, which would lead to a further significant rise in unemployment.
A second decree is in place to enable small businesses and start-ups to take advantage of soft loans to survive the huge toll the virus has taken on the economy. Thai PBS World reports the Finance Minister as saying such businesses will receive help with their applications if they are unaccustomed to securing credit from banks.
While the first decree enabled the government to secure a trillion baht loan, the Bank of Thailand says neither the soft loan decree nor an additional bond stabilisation decree will mean more debt for the country. Rather the central bank's existing funds will be used to help the bond market and to give businesses the lifeline they need in the current exceptional circumstances.
SOURCE: Thai PBS World
Keep in contact with The Thaiger by following our
Facebook page
.
Ministry of Foreign Affairs announces re-entry procedures for foreigners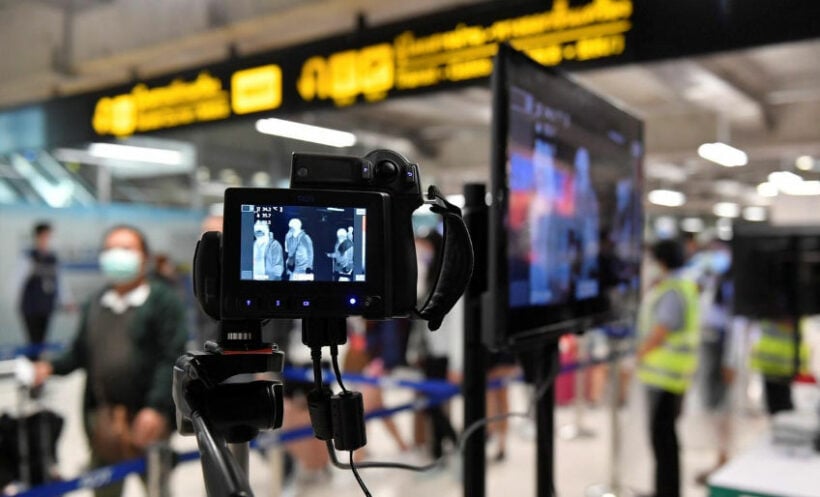 Yesterday the Ministry of Foreign Affairs sent out a letter to all Foreign Chambers of Commerce in Thailand explaining the details and procedures for non-Thai nationals to re-enter the country. This procedure is not for only for people who legally work in Thailand. Those who don't have a work permit yet, but your new employer can get permission from the Ministry of Labour, you can apply to enter Thailand.
Those who urgently need to enter the Kingdom may submit an application for entry. The Ministry of Foreign Affairs says it has consulted the board of Investment and the Ministry of Labour and they will consider all requests for entry on a case-by-case basis, taking into account the level of importance and urgency.
Here are the procedures for non-Thais wishing to submit an application for entry:
Contact the Royal Thai Embassy or the Royal Thai Consulate-General our country of departure.
Apply for a 'Certificate of Entry into the Kingdom of Thailand (note that 10 working days before departure)Documents required

Copy of work permit
Copy of letter of permission (issued by Thai government)
Valid Health insurance (covering all expenditures of medical treatment, including Covid-19 worth at least 100,000 US dollars)

If the application is approved the Thai Embassy will be instructed to issue the "Certificate of Entry."

At the port of departure the following documents will be required before you can be allowed reentry.

a certificate of entry
A complete and signed 'Declaration form '
a "fit to fly" certificate (issued no more than 72 hours before flight)
Proof of health insurance covering all expenditures.

Upon entry into the Kingdom, all arrivals nationals will be subjected to a mandatory 14 day state quarantine.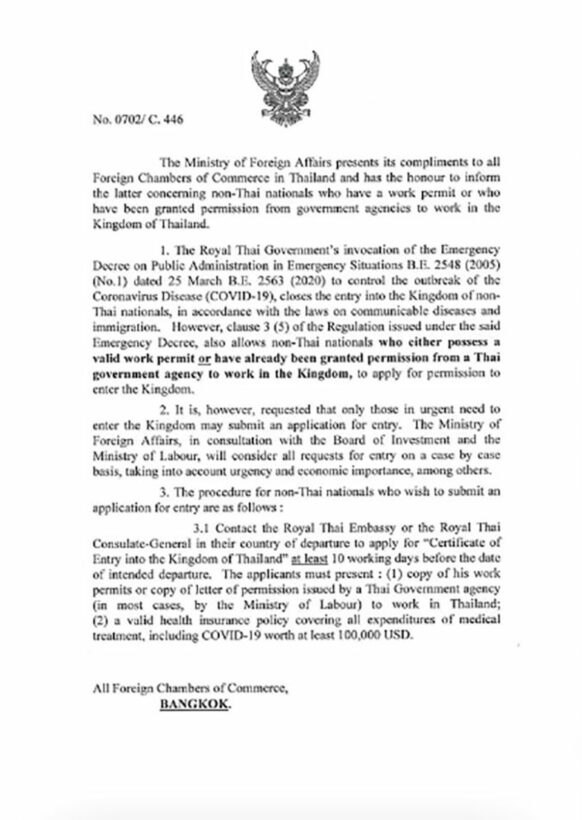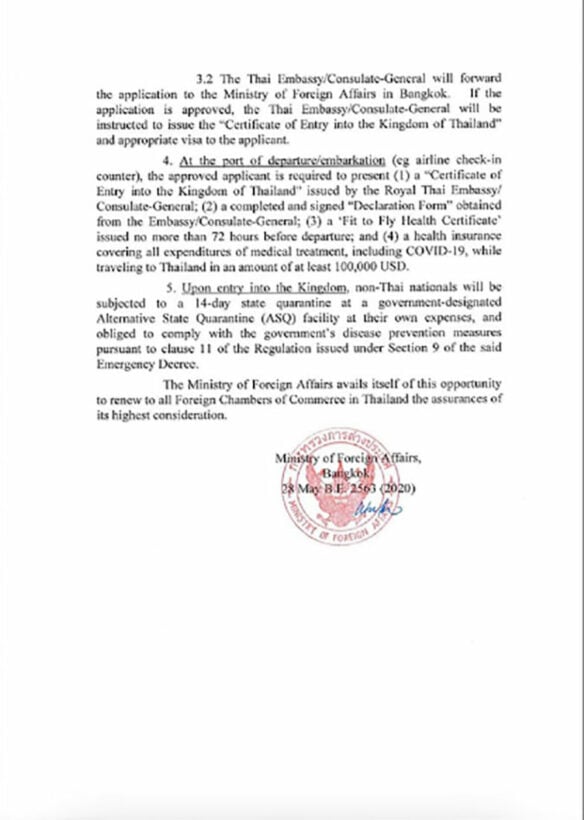 Keep in contact with The Thaiger by following our
Facebook page
.
South Korea reverses reopening amid new Covid-19 outbreaks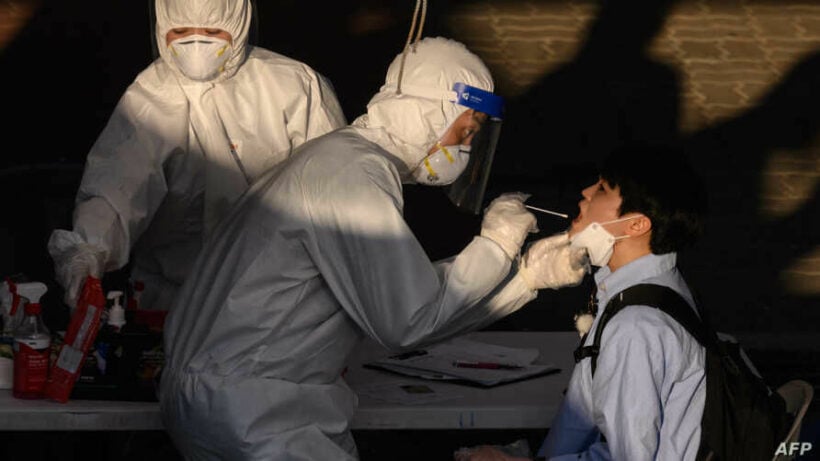 Less than a month after relaxing physical distancing requirements on May 6, South Korea is restoring the measures in the greater Seoul area, including Incheon and Gyeonggi provinces, until at least June 14, as new flare-ups of Covid-19 emerge across the metropolitan region. Its daily tally jumped to 79, the highest since early April.
Making the announcement yesterday, South Korea's Health Minister said the measures are meant to curb the spread preemptively so in-person classes can resume normally for students. South Korea reported 79 cases in the 24 hours ending midnight Wednesday, the highest single-day daily increase since April 5. Nearly 90% of the new cases were from local transmission, according to health officials.
Korea Centres for Disease Control and Prevention's deputy director said in a briefing yesterday that, as most of the recent patients are young people, none of their cases is severe so far.
"3 weeks since the first case linked to Itaewon nightclubs was discovered earlier this month, the infections have spread mainly via high-risk spaces such as bars, karaoke lounges, restaurants, religious establishments and big workplaces"
At least 7 workers at a call centre in central Seoul have been confirmed with the disease as of yesterday with all of the employees and their contacts undergoing testing. 82 people with ties to a logistics center in Gyeonggi province have tested positive since the first case there was identified on Monday.
The mayor of Bucheon, a satellite city of Seoul, said in-person classes will be suspended again except for high school seniors, and that high-risk communal spaces will be allowed restricted operations only. In a Facebook post yesterday, the mayor cautioned against coronavirus blame game.
"Coronavirus is nobody's fault, and getting sick is no cause for blame."
The health minister said in a Central Disaster Management Headquarters meeting Thursday that the lack of safety precautions in the workplace seems attributable for the outbreak at the logistics centre.
"Virus countermeasures such as wearing face masks and taking leave when feeling sick do not appear to be have been followed at the said facilities."
Health officials launched inspections at logistics facilities across the country after the Bucheon outbreak to locate on Thursday another such centre in Goyang, a city north of Seoul, with an infected employee. The Goyang center has since been shut down.
The KCDC likewise underscored the need for tighter measures to reduce physical contact in workplaces.
"Installing partitions at cafeterias, or stationing desks a safe distance apart from each other are examples of such efforts"
Experts are divided over prospects of the fresh outbreaks evolving into a second wave. An infectious disease expert at Seoul's Hallym University Hospital said in a Facebook statement that the virus trend appears to be "taking an ominous turn."
"Had a similar development taken place in fall or winter, I would have said 'the next wave' was highly probable. Based on common understanding of respiratory viruses such as the common cold, a cascade of patients such as that witnessed in late February is not likely this time, I would say. But then again, this is an unknown virus that majority of people don't have immunity against. Nothing can be said with certainty."
SOURCES: Nation Thailand | Korea Herald
Keep in contact with The Thaiger by following our
Facebook page
.