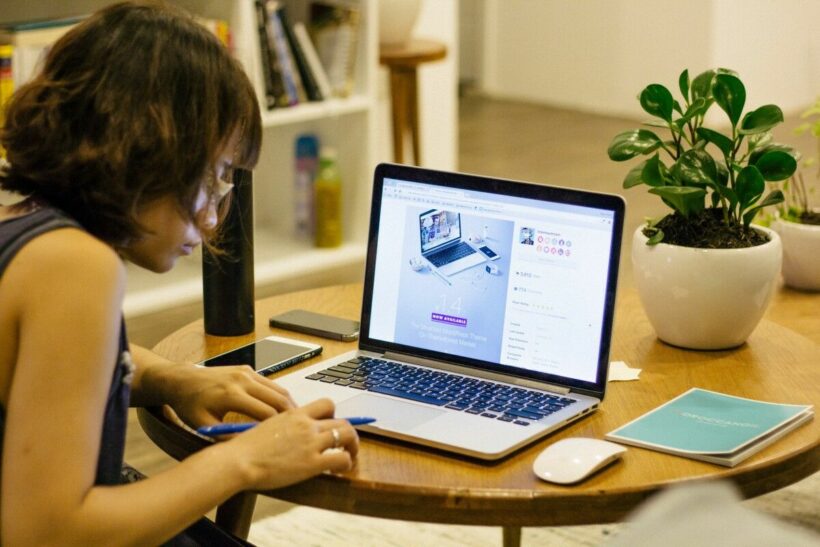 The Public Health Ministry says government officials have been ordered to work from home after the New Year holiday break and the private sector is being "asked to follow suit" to protect their employees.
According to a Bangkok Post report, schools may also face a return to online learning in a bid to control the spread of the Omicron variant. Sathit Pitutecha from the ministry says that despite early studies showing Omicron may result in milder illness, new cases must be kept to a minimum to avoid affecting Thailand's re-opening.
"The ministry has a policy for government officials to work from home after New Year to prevent the spread of the virus. On January 4, the first working day after the holiday, we will take another look. The government has led efforts to take precautions against Covid-19 and it will be best if the private sector follows suit."
The Bangkok Post reports that Sathit acknowledges the spread of Omicron is practically inevitable over the New Year holiday but is particularly concerned about children below the age of 12. As they are not vaccinated, they are at increased risk of contracting the virus and spreading it.
He says hospitals run by the Bangkok Metropolitan Administration have been asked to prepare for child patients, adding that private hospitals could also be asked to care for children with severe symptoms. Depending on the severity of the surge, schools could return to online learning.
"We will look at factors which could lead to infections before we can decide if school children will continue to study online."
Meanwhile, the Bangkok Post reports that more cases have been linked to a cluster of infections reported in the north-eastern province of Kalasin. The outbreak was sparked by a couple who returned from Belgium on December 10, testing negative on arrival. They went on to meet up with friends and frequent a number of venues, before subsequently testing positive with the Omicron variant. In the last 24 hours, Kalasin has reported 54 new infections. A total of 173 infections have now been traced to the couple. Of those, 66 have been confirmed as Omicron, while results are pending on the remainder.
SOURCE: Bangkok Post