Deputy PM says politics not involved in Emergency Decree extension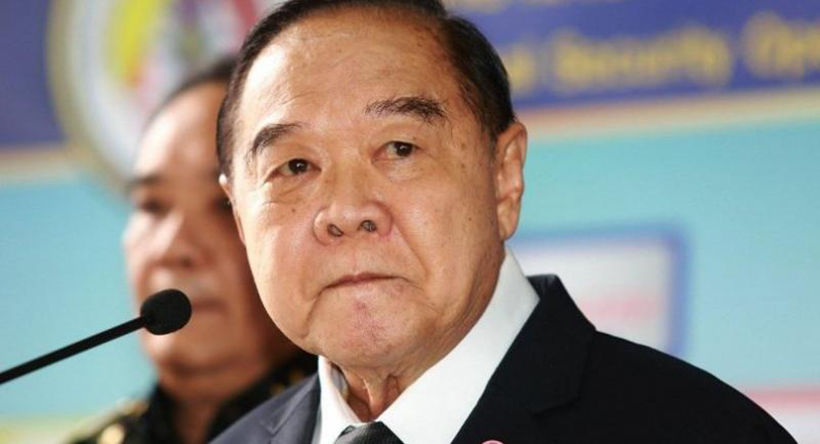 "There is a week to go before entering the third phase of relaxation. Whether a further easing will occur depends on this week. I want to urge everyone to keep their guard up at all times."
With the second month of Thailand's national state of emergency coming to a close, a deputy PM says fear of second wave of Covid-19 infections, and not politics, is behind the government's need to extend the Emergency Decree. Business closures and travel restrictions under the decree have produced huge economic hardship nationwide.
Prawit Wongsuwon's comments come as the cabinet is expected today to extend the emergency decree for a third month. But opposition and critics disagree with prolonging the decree, saying the Communicable Disease Act alone should be enough to control the spread of the virus.
They claim that PM Prayut Chan-o-cha's administration has a hidden agenda, alleging they want to hold onto emergency decree powers for political reasons.
The spokesman for the Centre for Covid-19 Situation Administration, Dr Taweesilp Visanuyothin, defends using the decree. He says it is a far better tool than other laws because it unites virus control efforts under one command.
Taweesilp yesterday urged the public to remain vigilant, to wear masks, frequently wash their hands and practice social distancing. This, he says, will help Thailand in the next phase of lockdown easing. But public health officials say there are signs that people are becoming less vigilant as the number of new daily infections drops.
The deputy chief of the Department of Disease Control says some organisations have begun relaxing preventative measures, like cancelling work from home. As a result, Bangkok's BTS stations are again overcrowded during peak hours. But he concedes the Covid-19 situation in Thailand has improved, with the number of new daily infections dropping to rates not seen since the early phase of the pandemic in February.
He says health authorities want to continue the momentum, adding that lockdown measures will no longer be necessary if the number of new daily infections is kept below 5 per 1 million people.
"For example, Bangkok has a population of 8 million. If the number of Covid-19 patients is 40, transmission is considered limited"
Authorities say the situation could become critical if the number of new patients passes 10 per 1 million people nationwide, which would prompt stricter lockdown measures again.
SOURCES: Chiang Rai Times | Bangkok Post
Keep in contact with The Thaiger by following our Facebook page.
Never miss out on future posts by following The Thaiger.
40 arrested in a suspected gambling house in Nonthaburi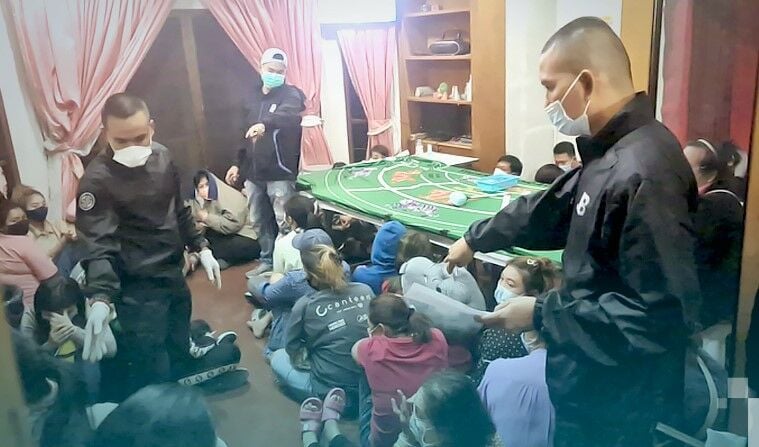 Last night, police raided a house in Nonthaburi and arrested 40 people for allegedly gambling.
According to the deputy chief of the Central Investigation Bureau, 33 are Thais and 7 are migrant workers of the casino. The officials also confiscated decks of cards of the Dragon-Tiger game, plastic chips and some cash as evidence.
During the raid, the migrant workers allegedly revealed that the gambling operations at the home had only been going on for 2 days and that the owner planned to move it to other locations.
Police have been cracking down on gambling after the Covid-19 outbreak at a Rayong gambling den in line with the PM's order made last week to shut down the illegal venues and tracking down "influential figures."
SOURCE: National Thailand
Keep in contact with The Thaiger by following our Facebook page.
Never miss out on future posts by following The Thaiger.
Former finance minister proposes legalisation of gambling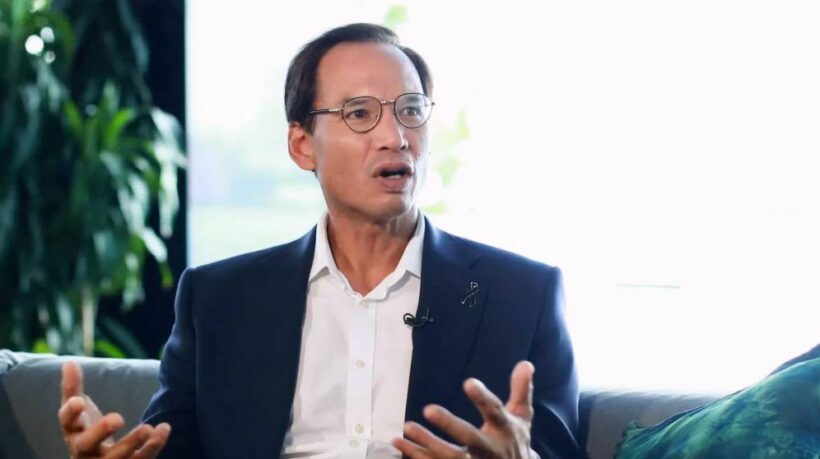 With Covid-19 cases linked to some illegal gambling dens, causing a headache for health officials trying to track down elusive gamblers to contain the virus, the former Finance Minister floated the idea to legalise gambling.
The former Finance Minister and current leader of the Kla Party, Korn Chaitkavanich, claims legalising gambling will help contain the spread of Covid-19. He also hinted that it will gain more tax revenue. If it's legalised, gamblers will spend their money in legal casinos that pay taxes, drawing in more money the government can use for public improvements, he says.
The Royal Thai Police spokesperson insists police are pursuing legal action against owners of the illegal gambling dens. Interior Minister Anuphong Paojinda has also told provincial governors to suppress illegal gambling dens and take responsibility if more gambling dens are found.
SOURCE: Bangkok Post
Keep in contact with The Thaiger by following our Facebook page.
Never miss out on future posts by following The Thaiger.
Travelling in Thailand, Covid and Mor Chana | VIDEO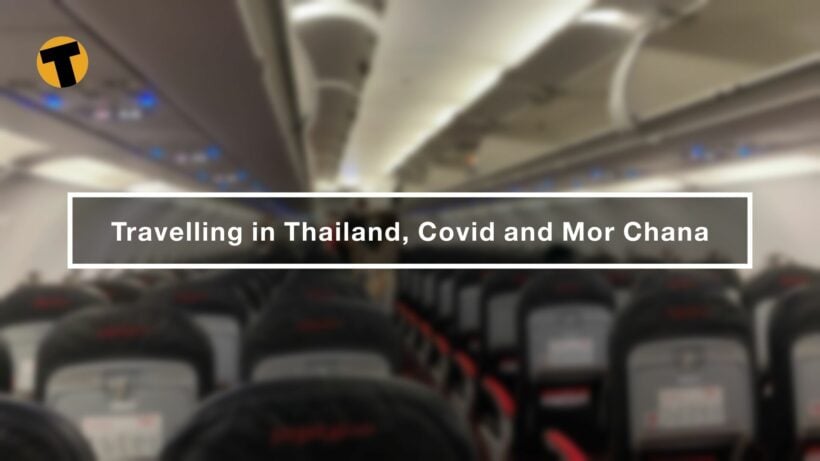 For people travelling around Thailand at the moment there is still quite a lot of confusion and misinformation about where you can travel to and additional restrictions on travel. We'll continue to publish any updates to this information at thethaiger.com
For people travelling out of Red Zones… that includes Bangkok…. to other parts of the country that are lower-risk zones – organge, yellow and green – there are a number of precautions in place.
How these precautions are applied in practice is sometimes up to the local governors and officials and also sometime up to you with advisories about your behaviour when you arrive at your destinations
In Phuket, for example, if you want to travel from Bangkok to the island, officially there are restrictions on your travel, documented in a 3 page announcement last weekend. There was talk of a 14 day self quarantine being in place.
This week the Tourism Authority of Thailand has announced that travellers will not have to do a 14 day quarantine if they travel from Bangkok, except from four high risk areas in the capital
Keep in contact with The Thaiger by following our Facebook page.
Never miss out on future posts by following The Thaiger.