Agricultural robot modified to provide biohazard clean-ups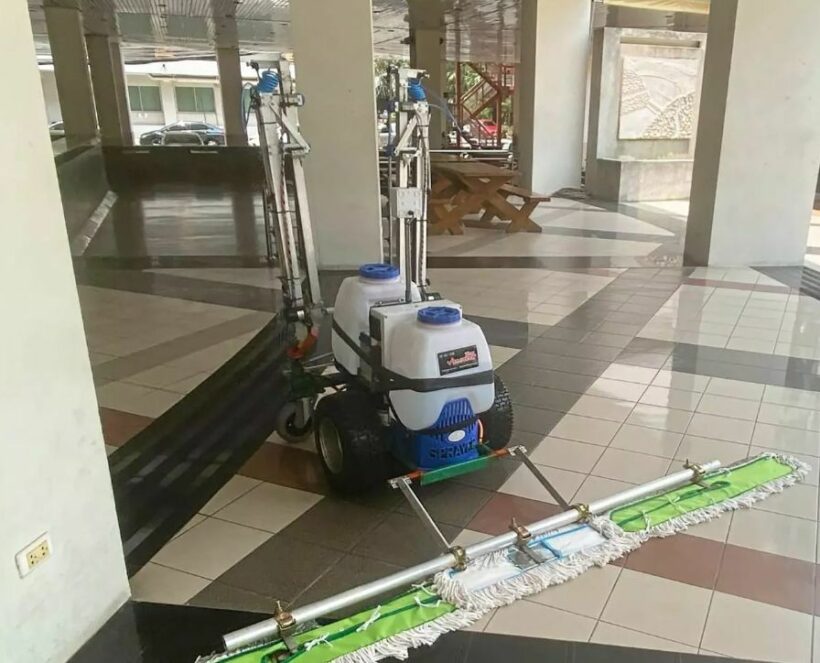 'Nong Nonsi' robot is the invention of teacher Panya Laanantana from the Department of Electrical Engineering Faculty of Engineering Kasetsart University in Bangkok. He's re-designed the robot to reduce the potential health risks to agricultural workers being needed for spraying disinfectants and chemicals in livestock pens.
The robot was originally used for spraying medicine, biological products and pesticides. The robot can also be used for watering in plantations and can also install a mop for cleaning the floor.
The Robot consists of 4 arms, 2 arms, left and right used for spraying water or various substances, 3 nozzles were then installed, providing a capacity of 25 litres of the liquid tank. For the other 2 arms, they are located towards the back and is installed with a mop to wipe down the detergent.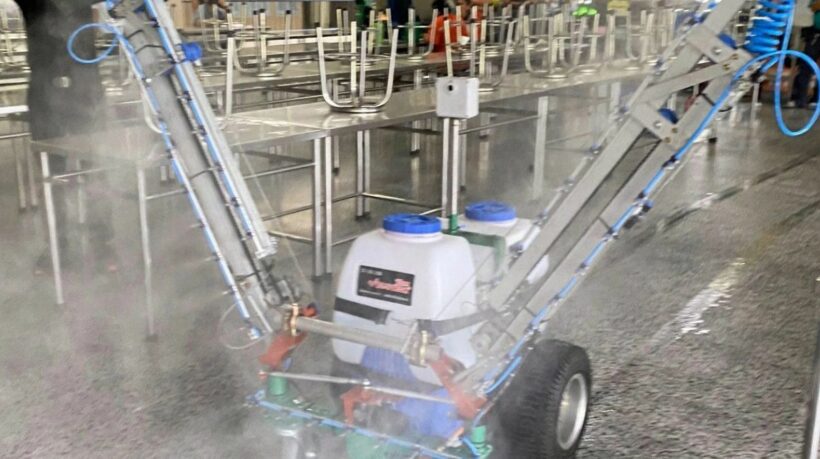 All 4 arms operate independently, with control channels via remote. It is driven by 2 large rubber wheels, and is powered by 80 Amp 12 Volt batteries (that can continuously work for 2-3 hours).
The robot is low-maintenance (and doesn't need to take beer breaks) and all the parts can be easily purchased off-the-shelf in the market.
Nong Nonsi can also be applied to sterilise public areas instead of putting humans in the line of fire during the Covid-19 outbreak. It's been described as a "a 3 in 1 Robot prototype".
Contact 08 1927 0098 for more information about Nong Nonsi.
SOURCE: Thai Rath
Keep in contact with The Thaiger by following our
Facebook page
.
Woman charged after abandoning cats at Wat Pho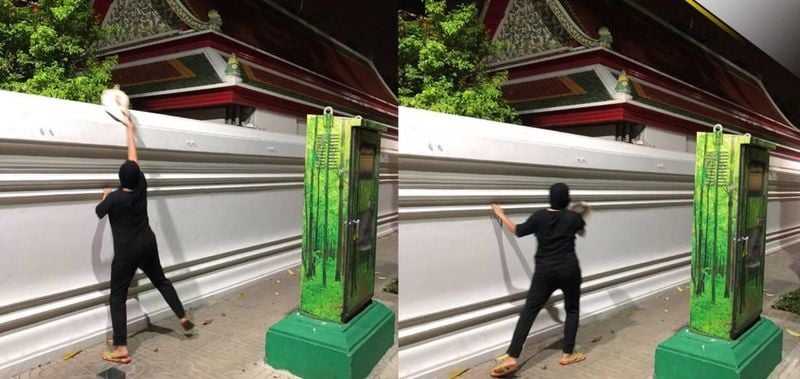 A Bangkok woman has been fined after she tossed five bags, each containing a cat, over a wall and into Wat Pho on Sunday evening. Maybe she thought she was doing a good deed by dumping the cats off at the Bangkok temple, but she was dressed like a common thief working at night. Videos show her dressed in all black with a black ski mask, according to Nation Thailand.
The woman tossed the cats at various spots along the temple's wall, got in a pickup truck and drove off. Police tracked the truck's license plate which was shown in the video and the woman admitted to police that she dumped the cats because she is allergic to them.
The Nation did not report the woman's name, but did say that abandoning the cats violates the Cruelty Prevention and Welfare Animal Act.
Good news is Wat Pho, the temple known for the giant reclining Buddha, is taking care of the five cats, but they've said they'd rather not take in any more animals. They've asked the public, instead of dumping unwanted animals, take them to a shelter.
Thailand now has severe penalties for animal cruelty.
SOURCE: Nation Thailand
Keep in contact with The Thaiger by following our
Facebook page
.
UPDATE: 'Bleach mum' was the maternal mother of sick boy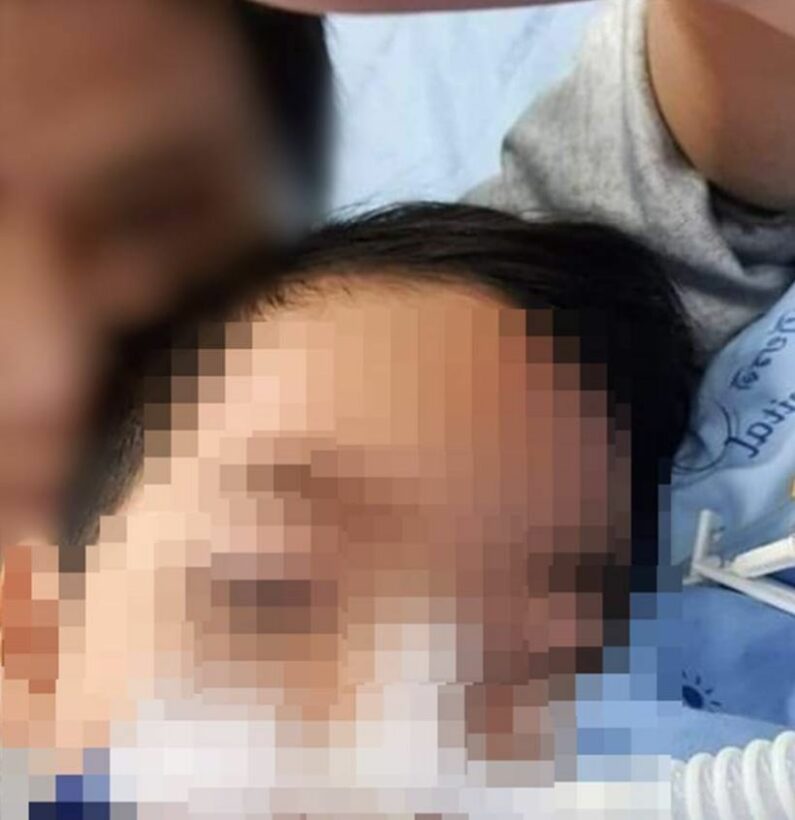 Today local Thai media report the latest update about the women allegedly forcing her children to drink bleach. Her adopted daughter died due to 'allergies' back in December. But the latest case of her sick son now unveils a suspected malicious intent to cause illness in her children.
Doctors at Thammasat Hospital in Bangkok confirm that a DNA identity test revealed a 100% match: that 29 year old Nittha Wongwan, also known as 'Bok', is in fact the biological mother to her 3 year old son 'Im Boon.' Doctors say the young boy vomited blood and had injuries to his gastrointestinal tract.
A police source says doctors also believe the suspect also poisoned her 4 year old (adopted) daughter who died last December, because she was brought to the same hospital with the same pattern of symptoms. It was medical personnel who alerted police after they 'put two and two together'. Read more HERE.
In previous reports the suspect (Bok) was accused of adopting 2 children with the intent to use them as a tool for illegal gains, causing fatal injury and fraud.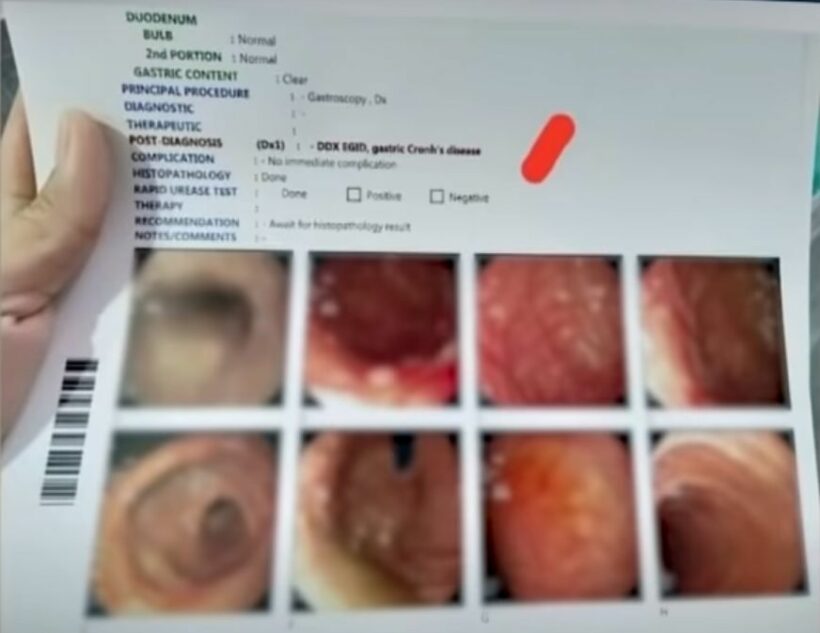 In addition to the declaration of the DNA tests, it was found that Bok had also changed her name 4 times and also had adopted a 4 year old daughter name 'Om Yim' (who died last December).
Bok had adopted Om Yim but she too ended up in multiple hospital visits due to "severe allergic reactions" until she passed away.
Currently, the suspect denies harming the children, but she's admitted to fraud for failing to deliver face masks promised to customers (another scam she was involved in).
As of this moment, the hospital has revealed that Im Boon (the biological son) has regained his strength and will be sent to mental and physical rehabilitation. Further chemical examinations are underway and results are expected within this week.
Munchausen syndrome by proxy is a condition where a caregiver creates the appearance of health problems in another person, typically their child. This may include injuring the child or altering test samples. They then present the person as being sick or injured. This occurs without a specific benefit to the caregiver (but in the cases of Bok, the intention was to make videos and share them telling people she was poor with sick children in order to seek donations. It's now been shown she had 20 million baht in the bank). Permanent injury or death of the child may occur.
SOURCE: MSN News
Keep in contact with The Thaiger by following our
Facebook page
.
3 quarantined returnees confirmed with Covid-19 in Thailand (May 26)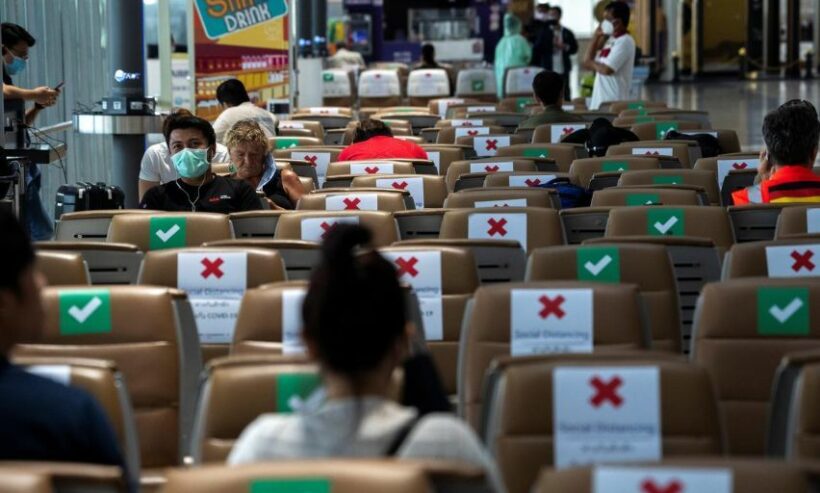 Today, in the Centre of Covid-19 Situation Administration's daily press conference, Dr. Taweesilp confirmed 3 new cases of coronavirus in Thailand, of which all were recorded as quarantined overseas repatriates. This brings Thailand 's total of confirmed Covid-19 cases to 3,045. The death toll remains at 57 fatalities with no additional deaths reported today.
Dr. Taweesilp says from the new cases all 3 patients either had mild symptoms or were asymptomatic. They are all in quarantine and under supervision.
"The first case is a 51 year old Thai masseuse, who had previously returned from Russia on May 12 and was quarantined in Chon Buri province. She had no symptoms but tested positive for the disease yesterday."
"The two others are Thai men who returned from Kuwait on May 24 after a business trip and were quarantined in Samut Prakan province. They were coughing and tested positive yesterday."
Of the total accumulated cases, 2,929 have recovered, including 1 patient who was released in the past 24 hours and 59 patients remain in hospitals.
Dr Taweesilp said that, in the past 4 weeks, in most of the country (65 provinces), no new Covid-19 cases have been recorded.
"The situation is improving thanks to public cooperation. Now we are heading towards the third stage of easing business and activity that were closed during lockdowns. It is likely to cover some higher-risk businesses and activities. They may resume with strict disease control measures."
Chonburi, where Pattaya is located, has had no new confirmed cases in over a month. Phuket has also reported 0 new cases today but with 9 patients still receiving medical care.
SOURCE: The Pattaya News| Bangkok Post
Keep in contact with The Thaiger by following our
Facebook page
.