Baby becomes youngest Covid-19 patient to recover in Thailand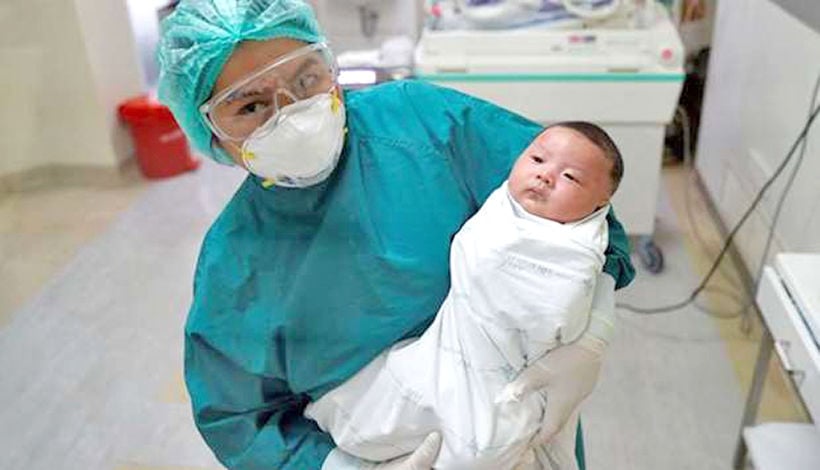 As of 10.45am today, Thailand has a reported 2,826 Covid-19 cases. 2,352, or 83% of those have recovered and been discharged from hospital.
Today we can add one more to that list – a 1 month old boy has become Thailand's youngest coronavirus patient to successfully make a full recovery from Covid-19, after a team of medics used of a cocktail of antiviral drugs. The great news from the paediatrician who treated the child
After close consultation with experts, the team decided to use four antiviral drugs to treat the boy.
"The strategy used to treat the baby was to give him medication for 10 days. We conducted a health check on him every day, and after 3 to 5 days his X-rays showed signs of gradual recovery"
Infants, due to their undeveloped immune systems, are highly vulnerable to the virus. But despite the challenges with restrictions on treatments for infants under a year, the doctor said symptoms in young children tend to be less severe than in adults.
Thailand yesterday reported 15 new coronavirus cases and one new death, bringing the national total to 2,826 confirmed cases since the outbreak began and a total of 49 deaths.
Nine of Thailand's 77 provinces remain virus-free, and many have reported no new cases in fourteen days or more. But despite the slowing of new cases, officials remain cautious, saying the best way to contain the virus is for the public to stay home and continue observing social distancing.
SOURCES: Chiang Rai Times | Reuters
Keep in contact with The Thaiger by following our
Facebook page
.
Never miss out on future posts by
following The Thaiger
.
UK now second only to the US in reported Covid-19 deaths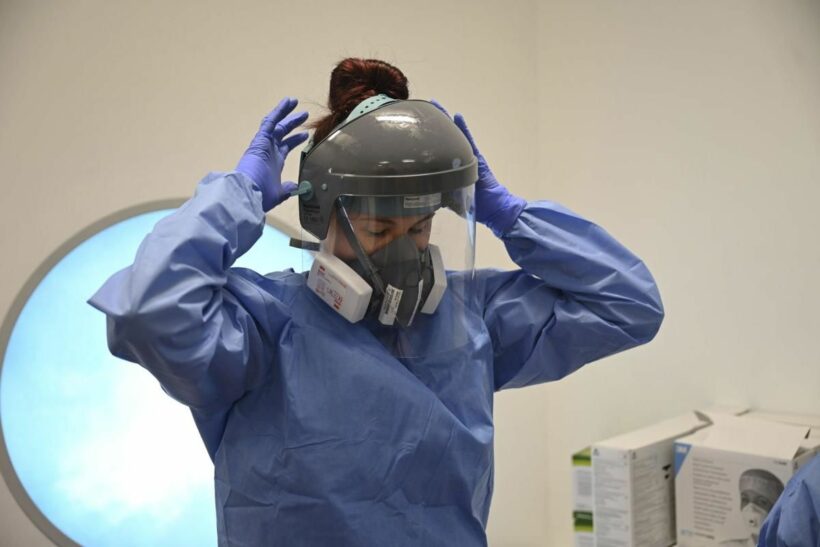 The death tolls have been shocking, week after week… First, China's Hubei province, then Italy, Spain and France. Now, the United Kingdom has surpassed them all as it reports more deaths from the Covid-19 coronavirus than any country in Europe, reaching a grim milestone that piles further scrutiny on the response to the pandemic by PM Boris Johnson's government.
The UK Foreign Secretary Dominic Raab said yesterday that 29,427 people have died of Covid-19 since the outbreak began, more than in Italy and Spain, and lower only than the US. The official figure includes 693 new deaths in the most recent 24 hour period.
The UK has a population of 66 million and the US has a population of 328 million.
Italy raised its death count to 29,315 yesterday. The official death toll in the US now stands at more than 70,000, according to Johns Hopkins University. International comparisons are not flawless, because countries count deaths in different ways and with varying levels of accuracy. Mr. Raab noted at the daily press briefing that a "real verdict on how countries have done will not be fully available until after the pandemic is over".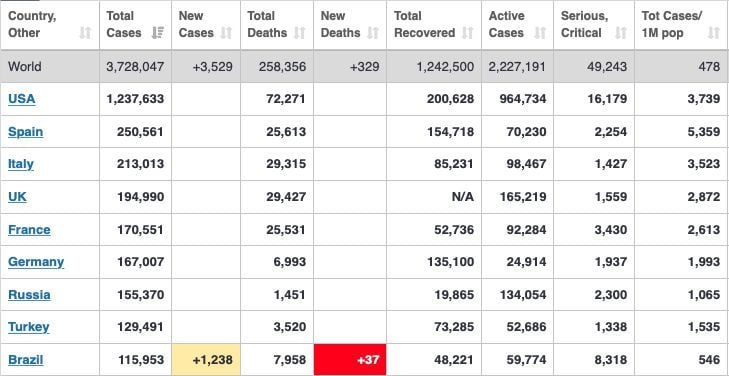 But Italy and Spain, previously Europe's two hardest-hit countries, are significantly further along in their outbreaks than the UK and are already tentatively lifting some lockdown restrictions.
The new numbers come just days before the UK PM Boris Johnson is due to address his country again on Sunday. He is expected to announce the nation's next steps, with widespread reports in UK media this week of how the country will now ease its emergency measures.
"It's now clear that the second phase will be different. We will need to adjust to a new normal. We want to make sure that the next phase is more comfortable, is more sustainable. But we need to be under no illusions, the next stage won't be easy."
Even the most recent government figures only tell a partial story: new data, released only yesterday, indicate that the true number of deaths by late April far exceeded that which was reported daily by ministers. England's Office of National Statistics said there were 29,998 deaths in which Covid-19 was mentioned on the death certificate in the period ending on April 24, including suspected coronavirus-related deaths in all settings, including care homes.
That figure far exceeds the death toll of 20,732 announced by the government at the same time, as the government did not include patients who died from Covid-19 outside of hospitals.
The UK government only last week began including data on deaths outside hospitals in cases where people had tested positive for Covid-19. Previously, UK figures were only for hospital deaths.
SOURCE: CNN | BBC
Keep in contact with The Thaiger by following our
Facebook page
.
Never miss out on future posts by
following The Thaiger
.
Phuket reports no new Covid-19 cases for fourth day, one new death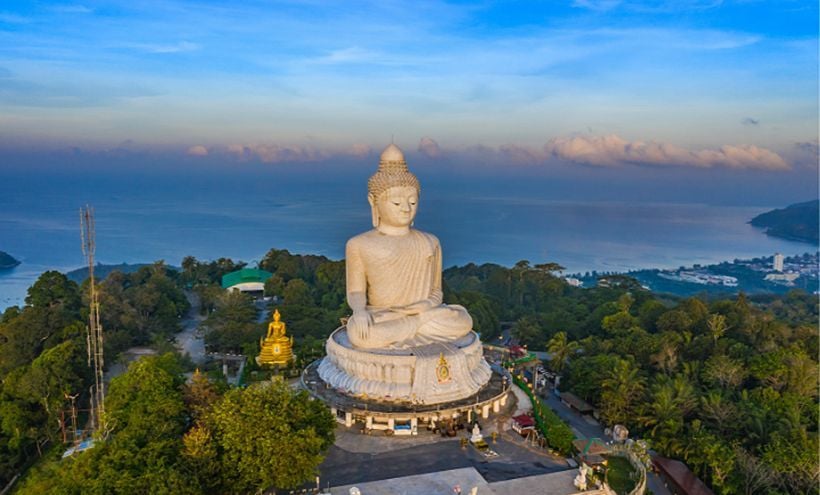 The southern island province of Phuket reported no new Covid-19 cases today, a fourth consecutive day, though there was one additional death.
The man was a 63 year old hotelier from Khao Lak in neighbouring Phang Nga province on the mainland, who visited Phuket before falling ill. He travelled to Phuket between March 19-21 and first began exhibiting symptoms on March 24.
He suffered from from cystic fibrosis, a disease which affects the lungs and digestive system. He returned to Phuket for the critical treatment offered by the island's hospitals, but succumbed to the illness yesterday.
As of today, Phuket has discharged 180 patients and retains 36 patients in hospital, with 57 still awaiting test results, whereas more than 5,000 considered "at high risk" have tested negative and been sent home. Yesterday's death takes the island's total to 3.
The recent downturn in numbers is especially encouraging as Phuket province has long had the highest rate of infection per capita in the kingdom, and the second-highest actual numbers of infections, after Bangkok.
SOURCE: Phuket People's Voice
Keep in contact with The Thaiger by following our
Facebook page
.
Never miss out on future posts by
following The Thaiger
.
Thailand's Covid-19 situation, May 5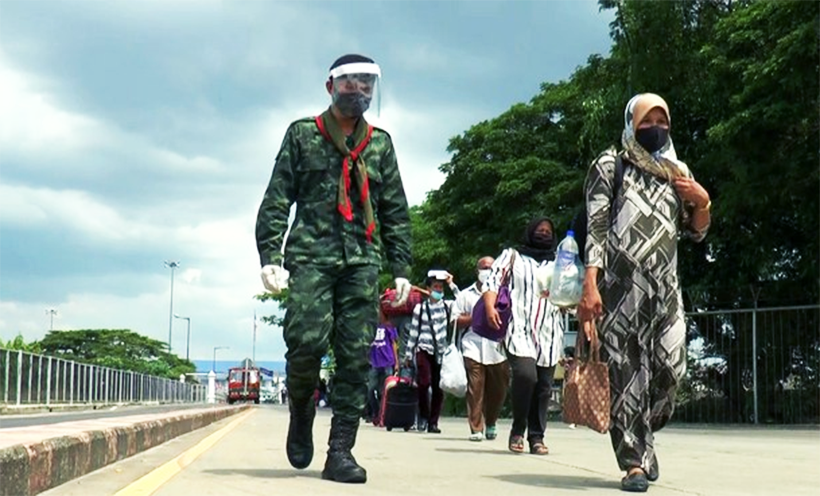 The spokesman of the Covid-19 Coronavirus Situation Administration, Dr. Taweesin Visanuyothin, announced today that only 1 new case of the Covid-19 virus had been detected across the kingdom.
This is a drop from the 18 recorded cases yesterday, and was the lowest daily number since March 9.
The single case is a Thai male, a 45 year old in Narathiwat (southern Thailand ), who had just returned from Malaysia and is considered an "imported case". This means there have been 0 cases of the virus spreading locally, the second day in a row countrywide of this situation.
On April 25 the man fell sick with coughing, a fever, runny nose, sore throat and shortness of breath. He was diagnosed with pneumonia at a local hospital and finally tested positive for Covid-19 yesterday.
The country now has 2,988 total cases with 2,747 patients discharged – an additional 7 more patients were released yesterday.
187 confirmed Covid-19 patients remain in hospital nationwide and the number of deaths remains at 54.
Dr Taweesilp warned that people should take precautions while visiting crowded places, especially now that the government has relaxed disease control measures.
He asked for patience in terms of reopening businesses and easing further restrictions, stressing they could not let their guard down yet.
SOURCE: The Pattaya News | Bangkok Post
Keep in contact with The Thaiger by following our
Facebook page
.
Never miss out on future posts by
following The Thaiger
.