25 more arrested entering Thailand by wading across river from Malaysia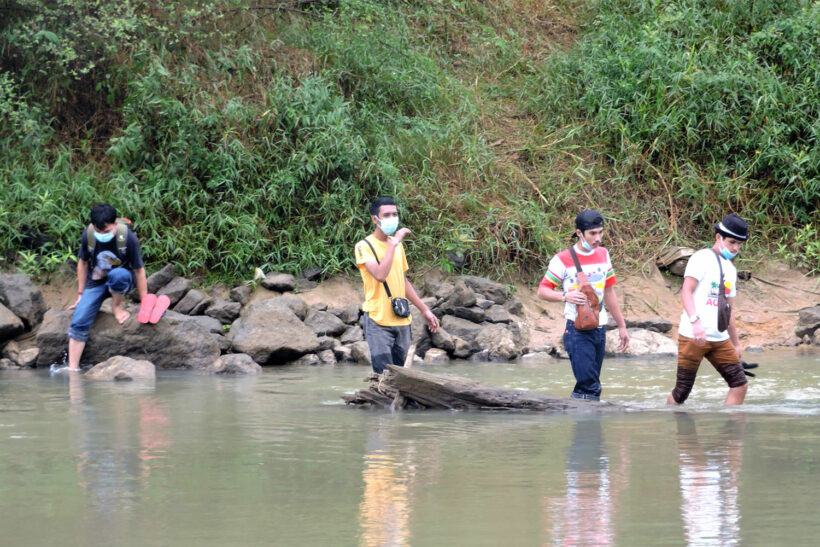 Another 25 Thai workers were arrested this morning for illegal border crossing after wading across the Kolok River from Malaysia to Thailand. They were placed in mandatory 14 day quarantine and charged with illegal entry. They are part of a group of Thai workers left stranded in Malaysia, which has extended its lockdown order to May 12.
Their desperation is nothing new. Hundreds of Thai workers have been stranded in Malaysia, some for days or weeks, often without food or money, due to travel restriction and paperwork requirements brought on by the Covid-19 outbreak.
They were caught on the Thai side of the river by a team from the 48th Ranger Regiment patrolling along a 3 kilometre stretch of the river after learning that a large number of Thai workers had chosen to cross the porous border via natural channels.
The 25 were taken to the Sungai Kolok border checkpoint where they were charged with illegal entry, and are to be sent to their home provinces for 14 day quarantine, pending legal action.
One Thai man, who worked at a Thai restaurant in Kuala Lumpur for over 10 years, said he left the city without any money in his pocket and had not eaten anything since leaving Kuala Lumpur. He said he and many others decided to cross the border via the river, fully aware it was illegal. But in order to return via the legal border checkpoints, they needed money and travel documents.
"We badly wanted to come home. It is time for Ramadan."
The man says he was treated unexpectedly well by police and military officers. After having their temperatures taken, he and the others were were given "plenty of food and advice."
SOURCE: Bangkok Post
Keep in contact with Thaiger by following our Facebook page.
Never miss out on future posts by following Thaiger.
Update on Chiang Mai's Covid-19 situation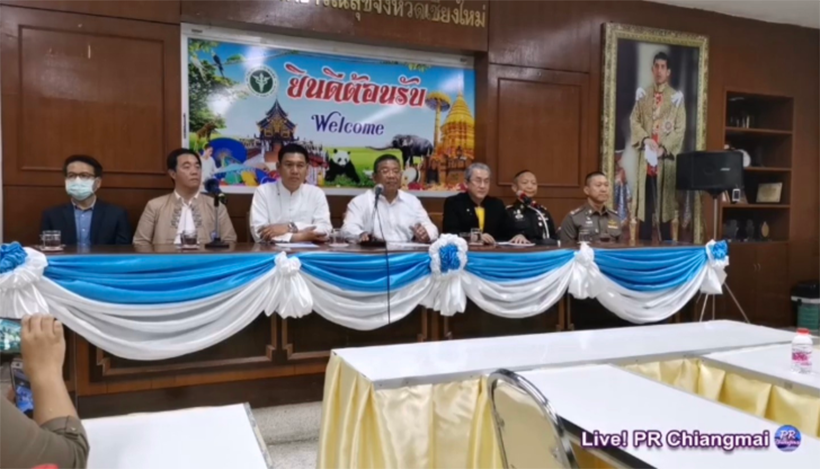 A report of the situation in the Chiang Mai states that at this time there are still no reports of any additional Covid-19 infections being found in the northern city. The total still remains at 40 infected, 38 discharged from hospital, 1 death of a patient who died in the hospital, and 1 patient remaining in hospital receiving medical attention.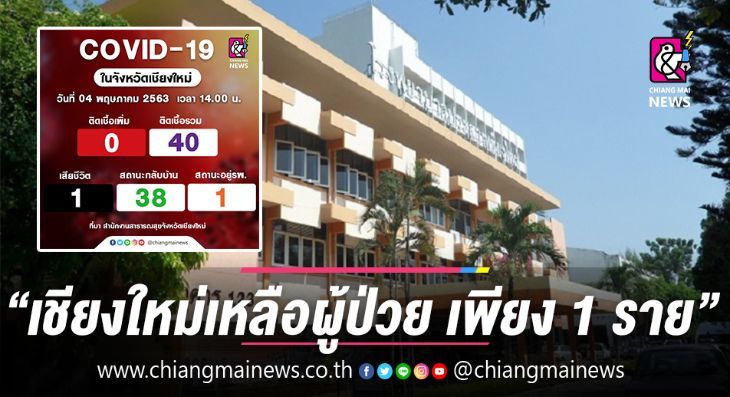 A total of 1,401 citizens were considered high risk personnel. Of that number 1,348 people have now returned home while 53 still remain in quarantine.
Those who travel from Bangkok and suburbs to Chiang Mai – in total, there are now 16,711. Out of that number, 15,825 have completed their 14 day isolation while 886 still remain in home quarantine. 1,509 people who have travelled from "hi risk" communicable areas are being tracked and monitored. There are 9 people still in the local state-run quarantine, 8 at the Nakara Boutique Hotel Chiang Mai and 1 at May Flower Grand de Chiang Mai.
SOURCE: Chiang Mai News
Keep in contact with Thaiger by following our Facebook page.
Never miss out on future posts by following Thaiger.
292 Thai nationals return home from Hong Kong and The Maldives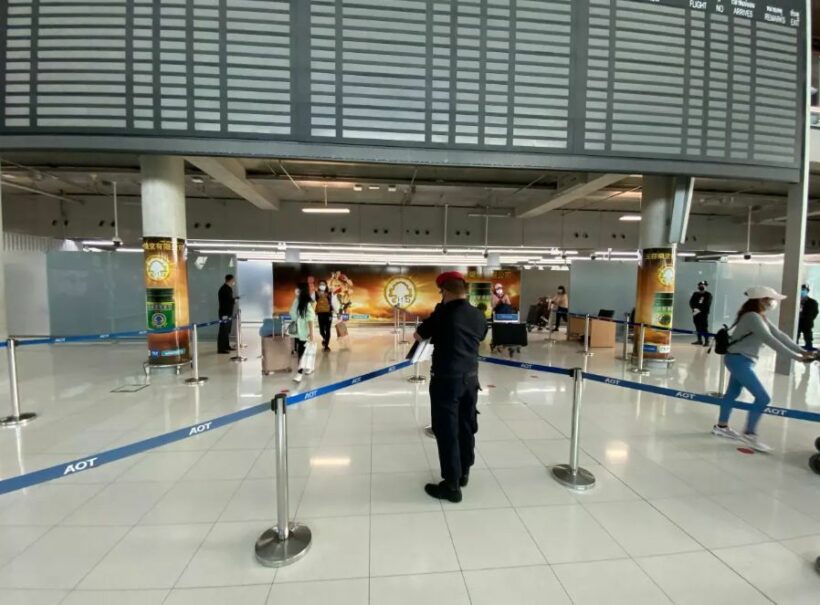 Yesterday at around 5pm, 292 Thai nationals returned home from Hong Kong and The Maldives, all 292 passengers have been sent straight to a state-organised quarantine centre for 14 days, both city hotels that were currently empty.
The first flight arrived from Hong Kong at 3:59 pm. 161 passengers were on board the plane.Upon landing all passengers passed the initial screening point and no one was found with a high fever. They are being detained for 14 days at the Palazzo Hotel, Ratchadapisek Road in the capital (not too shabby!)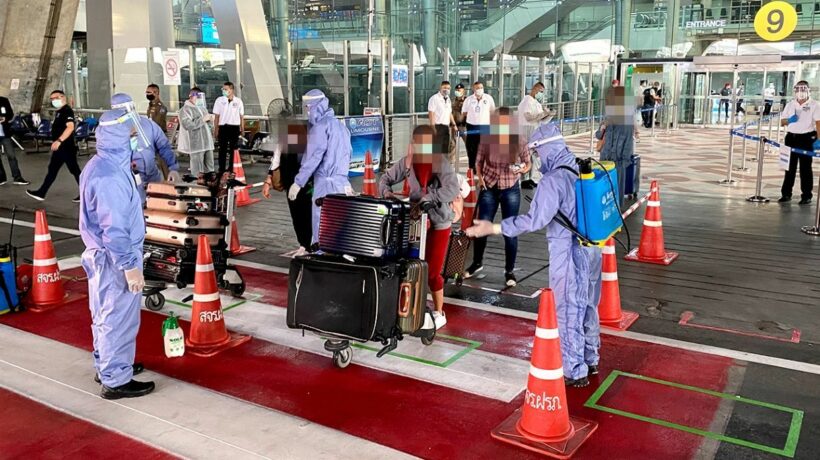 The second flight arrived from Maldives, flight number Q29350 at 4:08 pm. 131 passengers passed the screening with no high fevers detected. They are now detained for 14 days at Ambassador Hotel at Soi Sukhumvit 11.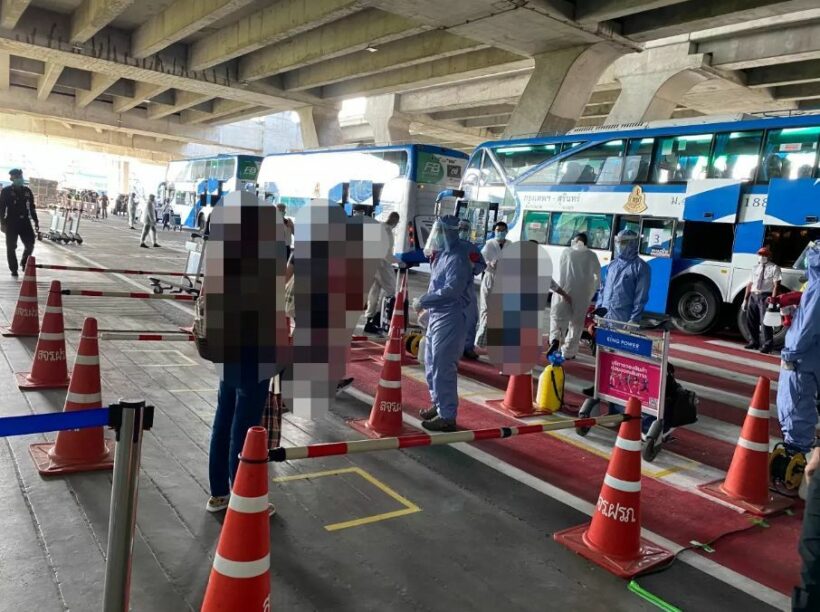 SOURCE: Thai Rath
Keep in contact with Thaiger by following our Facebook page.
Never miss out on future posts by following Thaiger.
Over 500 Thais fly home today and straight into quarantine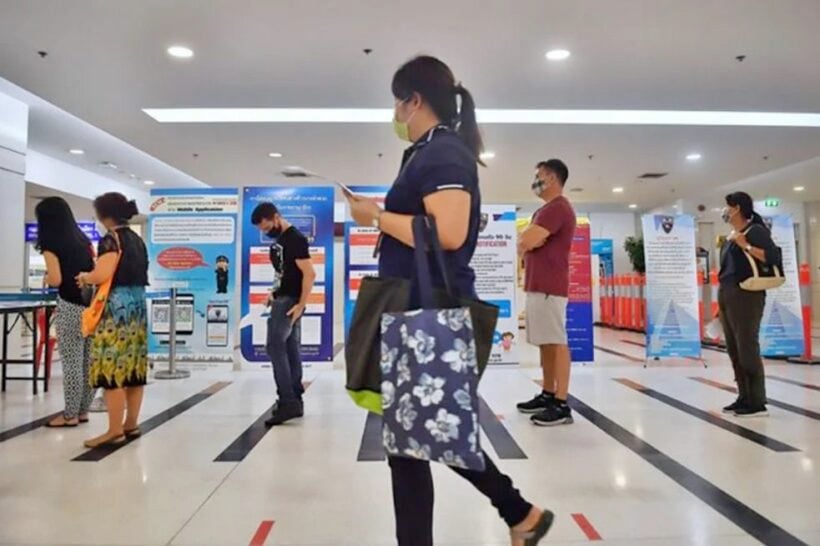 A spokesman for the Centre for Covid-19 Situation Administration announced today that 581 Thais have returned from 5 countries.
A flight from the Maldives brought 125 Thais at 3:15pm yesterday, then 165 arrived from Hong Kong at 3:55, 175 arrived from Singapore at 5:25 and 45 from Spain at 6:55. 70 returnees from Russia arrived at Suvarnabhumi Airport at 10:30am.
The arrivals follow 234 yesterday from Kazakhstan, the Netherlands and the United Arab Emirates. All returnees face a mandatory 14 day quarantine, either in their homes or at state-provided facilities, under strict guidelines.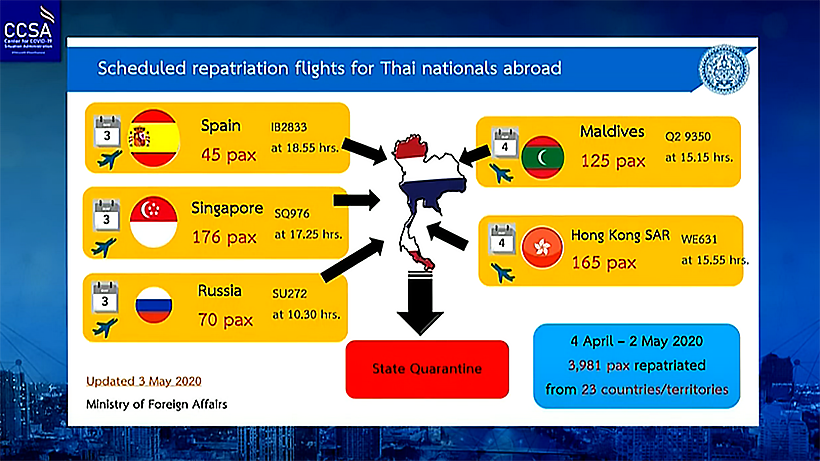 By this evening a total of some 4165 Thais will have have returned from 24 countries since April 4, not including the thousands who have returned across the land borders. The numbers are significant because, as officials have consistently warned, despite an encouraging downward trend in new Covid-19 cases (which has seen the numbers fall to only 3 today), waves of returnees could spike these numbers, although their cases are considered "imported" and not the result of local transmission.
SOURCE: The Nation Thailand
Keep in contact with Thaiger by following our Facebook page.
Never miss out on future posts by following Thaiger.