Bars, nightlife venues may reopen early to mid-June if virus remains in check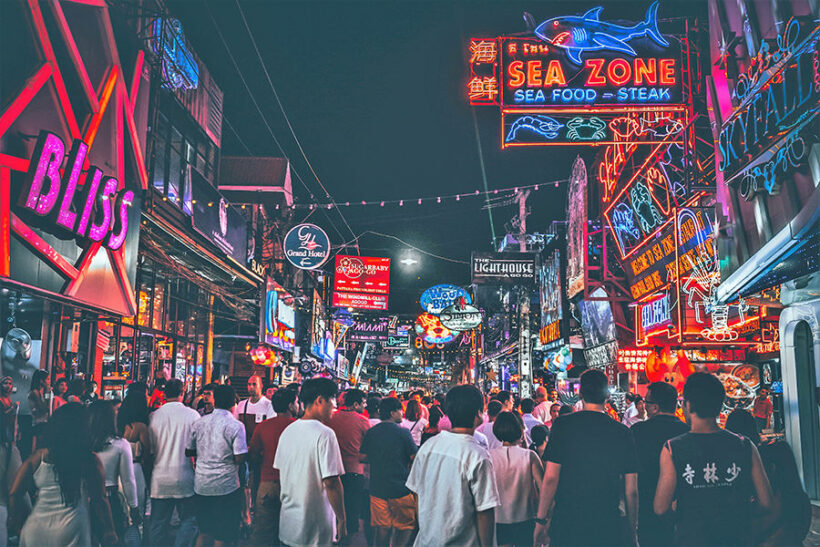 Thailand's Centre for Covid-19 Situation Administration is mulling the possibility of bars and other entertainment venues being allowed to reopen on or before the current proposed date of June 15. This is when the country is scheduled to enter Phase Four of the easing of Covid-19 restrictions.
According to a report in The Pattaya News, the CCSA says any decision on reopening nightlife will depend on the ongoing control of the Covid-19 virus. Thailand has been reporting new cases in single digits for some time now, most of those returning citizens who are currently spending time in state quarantine. Entertainment mecca Pattaya has now gone 36 days without a new case.
Places like Pattaya and Phuket, renowned for their normally thriving nightlife, have seen bars and clubs shuttered, with countless employees laid off. One medical expert, Dr. Pramuan Ungchusak from the Department of Disease Control, caused consternation earlier this week when he suggested such venues should reopen as another types of business, and that all bars and clubs should remain closed until a vaccine for Covid-19 is found.
CCSA officials have been quick to point out that this is only one opinion and not representative of the organisation's views as a whole. It's believed there is also some concern that preventing nightlife venues from reopening for the foreseeable future would only result in underground venues springing up. The ensuing lack of regulations would mean a much higher risk of a second wave of the virus.
CCSA spokesman Dr. Taweesin Visanuyothin insists the goal remains to allow entertainment venues to reopen when possible, subject to strict safety measures being adhered to. He says representatives from the entertainment sector meet regularly with government officials to discuss such measures, while looking at other parts of the world that have been successful when reopening bars and clubs. In South Korea, authorities were able to use tracking and tracing to quickly curtail a cluster of cases from one nightclub.
Suggestions at a May 3 meeting in Pattaya included the mandatory wearing of masks by customers, bar staff to wear face shields and gloves for handling cash and drinks, temperature checks to be carried out at every venue with hand sanitiser on all tables, a limit on the number of customers admitted, as well as a limit on drinks promotions and parties.
The CCSA says that as social distancing would be extremely difficult to implement in places such as nightclubs, the focus there will shift to health screening of customers and tracking and tracing. All businesses and customers therefore will be required to use the government's contact tracing app.
The CCSA is expected to review the situation at the end of this week and early next week in order to make a decision. If the number of new cases remains low, and venues are prepared to follow strict hygiene guidelines, they may be allowed to reopen on or before June 15.
SOURCE: The Pattaya News
Keep in contact with The Thaiger by following our
Facebook page
.
100,000 More Covid-19 tests to be conducted by the end of June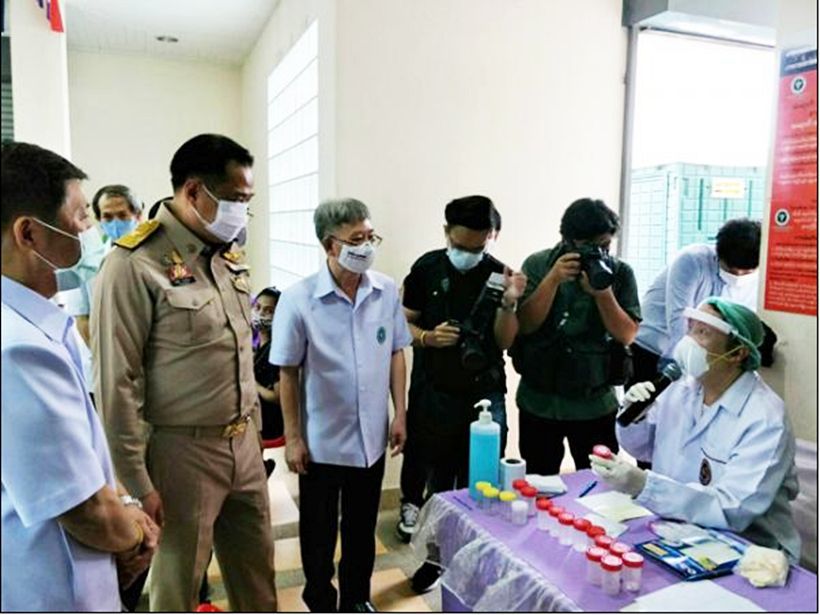 Today, Thailand News revealed that the Department of Medical Sciences is planning to accelerate its plan to conduct 100,000 more Covid-19 tests across the country by the end of June.
In laboratory analysis, sample tests will be divided into three groups:
Suspected cases
Close contact with Covid-19 infected persons
Proactive inspection for Covid-19 infection
Provincial communicable disease control committees will be authorised to make decisions on which groups should undergo tests and the locations for the tests, in accordance with the disease control situation in their respective areas.
The tests have previously been conducted in several provinces, such as Nakhon Ratchasima, Surat Thani, and Pattani. Thailand has tested more than 400,000 samples and, together with active contact tracing, has helped the country to minimise the spread of Covid-19.
Meanwhile, Deputy PM and Public Health Minister Anutin Charnvirakul says…
"Good progress has been made on the development of Covid-19 vaccine in Thailand. After the vaccine candidate has been tested successfully in mice and monkeys, it will be tested in humans in the first phase, sometime in the second half of 2020."
"If everything achieves the set target, it is expected that the results of the test in humans will be known in the third phase, in late 2021. By then, Thailand expects to be able to produce its own coronavirus vaccine and to become among the first countries in the world to provide Covid-19 vaccine for the people."
Despite the public health minister's optimistic assessment of Thailand's Covid-19 vaccine development program, it is likely to be well into 2021 when any viable vaccine is developed, anywhere in the world. The vaccine is an MRNA vaccine designed to help the body create immunity against the novel coronavirus. Chulalongkorn University's Vaccine Research Centre joined forces with the National Vaccine Institute and the Department of Medical Sciences in this vaccine development, along with a North American manufacturer.
Testing around SE Asia and other countries shows that Thailand has been at the low-end of actual testing. South Korea and Singapore have had a very high percentages of testing per million population, Thailand about a third as many tests as South Korea, per capita.

Meanwhile in Thailand…

Thailand ranks #79 in the world based on total numbers of Covid-19 cases, and has tested a total of 420,529 people, whereas higher ranking countries of confirmed Covid-19 cases with similar populations, for example South Korea, have tested double the amount of people.
Thailand has tested 3 times people, per capita, compared to Malaysia.
But Thailand has had a persistent regime of contact tracing since the first cases was detected. The first case detected in Thailand was on January 13 – a traveller from China. The first case of local transmission was a Bangkok taxi driver on January 31.
SOURCE: Thailand PRD | Worldometer.com
Keep in contact with The Thaiger by following our
Facebook page
.
National Covid-19 figures with 1 additional death (June 2)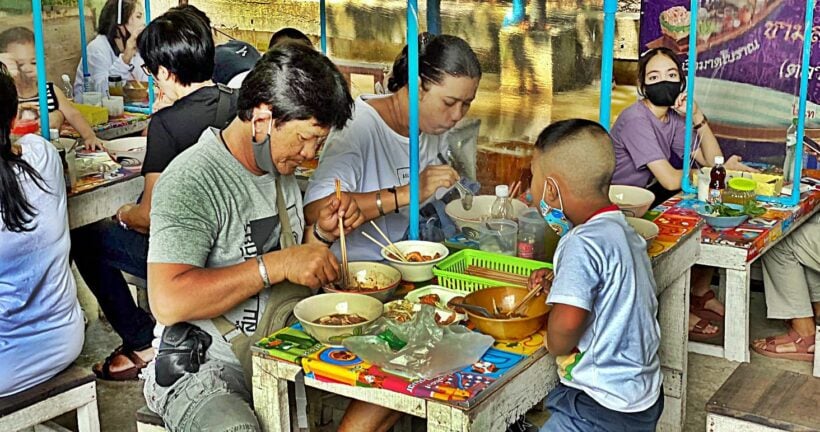 Today the Centre of Covid-19 Administration reported 1 new Covi-19 case and 1 addition death in Thailand. This takes the total number of infections to 3,085 and the accumulated death toll to 58.
The additional fatality was an 80 year old Thai man living in Narathiwat and the latest patient was a 32 year old male student who had recently returned from Saudi Arabia.
Dr Taweesilp, the familiar public face of the CCSA, says that "the student returned from Saudi Arabia via Malaysia, he entered the country through the Padang Besar land border checkpoint in Songkhla province on May 25 and was quarantined there."
"He tested negative for the disease when he arrived but on May 30 he developed a mild fever and runny nose. Then on May 31 he tested positive for Covid-19 and was admitted to a local hospital."
"39 people have returned from Saudi Arabia through Malaysia and 8 of them have been confirmed infected. That forms 20.51% or a fifth of the total."
"As for the fatality, it was a Thai man aged 80 who had asthma, On April 28 he went to a hospital in Sungai Kolok district in Narathiwat for a hip surgery. He was then taken to recuperate in a ward where another patient was later found infected with Covid-19."
"The elderly man tested positive on May 9, as did his daughter and son-in-law, who visited him at the hospital."
"The man was placed on a ventilator and received plasma on several occasions. He died of Covid-19-related pneumonia yesterday."
"Infections in Sungai Kolok (border town on Malaysian border), including an earlier occurrence, resulted in a quarantine of 191 medical staff and relatives. The previous patient recovered and all of the quarantine medical personnel and relatives proved to be uninfected."
Of the 3,083 accumulated cases, 2,960 have fully recovered. 1 additional patient has been released from hospital overnight, leaving 59 hospitalised. The average age of Covid-19 patients in Thailand has been 37, with the oldest 97 and the youngest a 1 month old baby.
SOURCE: Bangkok Post
Keep in contact with The Thaiger by following our
Facebook page
.
National poll says mental health problems on the rise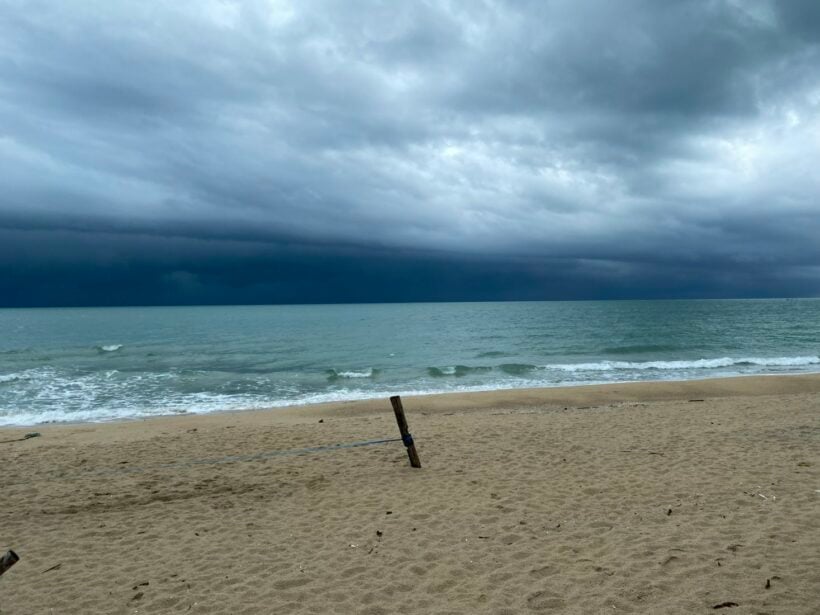 Stress from finances as well as health worries has increased during the coronavirus pandemic, according to the Suan Dusit University poll. Researchers from the Bangkok university asked 1,239 people last week what their top concerns were, finding that mental health problems such as stress and anxiety have gotten much worse.
Suicides have also been increasing due to the stress with money and other worries, brought on by the pandemic. Scholars at Chiang Mai University studied suicide cases that took place between late March and mid-April. They found 38 suicide attempts were driven by the lockdown, business closures, job loses and furloughs, the Bangkok Post reports.
The UN has warned about a global mental health crisis brought on my the pandemic last month. Even children kept out of school to protect them from the virus can face stress and anxiety, a World Health Organisation official said.
"Elderly people face stress because they are at high risk of serious infection."
The poll by the Suan Dusit University found many people are worried about finances, many said they do not have any savings. Many also say they are in debt or their debt has increased since the pandemic.
Some of the findings from the Susan Dusit poll are…
Around 71% say they are stressed about payments
62% are worried about their finances due to decreased income
63% are worried about losing their jobs
70% are worried about the health of their family members
60% say their mental health has declined
If you or anyone you know is in emotional distress, please contact the Samaritans of Thailand 24-hour hotline: 02 713 6791 (English), 02 713 6793 (Thai) or the Thai Mental Health Hotline at 1323 (Thai).
SOURCES: Thai Residents| Bangkok Post| Bangkok Post
Keep in contact with The Thaiger by following our
Facebook page
.