Bangkok's largest international hospital hurts from halt in medical tourism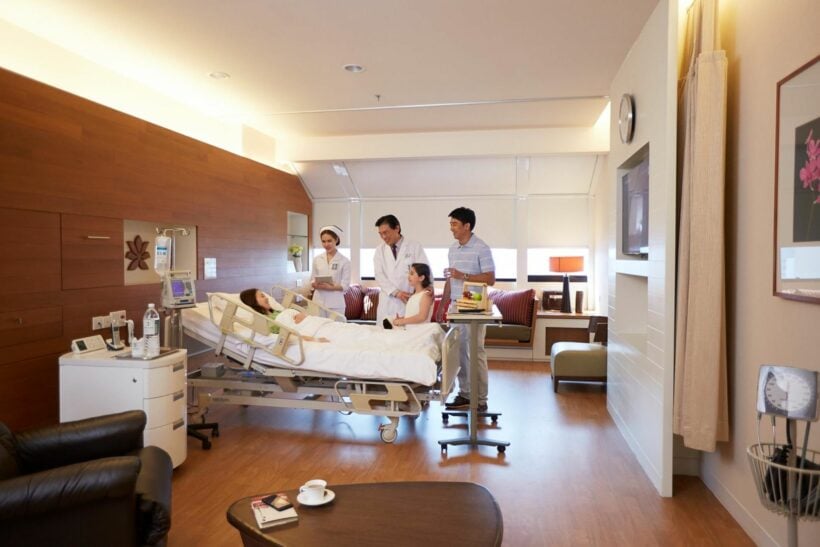 The coronavirus outbreak has hospitals across the world at their limits, but at one Thailand's largest and most famous hospitals, the number of patients has been cut in half.
Bumrungrad International Hospital in Bangkok heavily relies on medical tourism. Since the pandemic has ground much of international travel to a halt, Bumrungrad is getting hit hard. 50% of the patients at Bumrungrad come from overseas, the hospital's CEO Artirat Charukitpipat says.
"They've now disappeared."
"The most important question is how we will get over this crisis. At Bumrungrad, agility runs in our blood. We have great staff, and they are ready to adjust."
Thailand is considered to be one of the most popular destinations for people seeking top quality and affordable care, from hair transplants to gender reassignment surgery. Last year, 632,000 of medical treatments snd episodes at the hospital were from foreign patients, making up two-thirds of the hospital's revenue.
"The Covid-19 crisis is a very tough test for all businesses. The most important question is how we will get over this crisis."
Bumrungrad is one of the largest hospitals in south east Asia, and the hospital touts it's "world-class" care on its website. Patients at Bumrungrad come from over 180 countries with their highest earnings coming from Myanmar, United Arab Emirates and Kuwait. With a high volume of international patients, the hospital has a interpreters, a visa extension counter and provides embassy and travel assistance. They also have 62 overseas referral offices in 28 countries.
"For now, the hospital continues to practice telemedicine, or providing medical assistance remotely."
They also have new residence programs for those who need to quarantine. During this time, the hospital is also being eyed by Bangkok Dusit Medical Services, which is the largest hospital operator in the country. The pending take-over of Bumrungrad includes an offer of about 85 billion baht. Bangkok Dusit Medical Services are already the Hospital's largest single shareholder.
Bumrungrad said in a filing to the Thai stock exchange on February 27 that it was "surprised" by the bid.
SOURCE: Bloomberg | Bumrungrad Hospital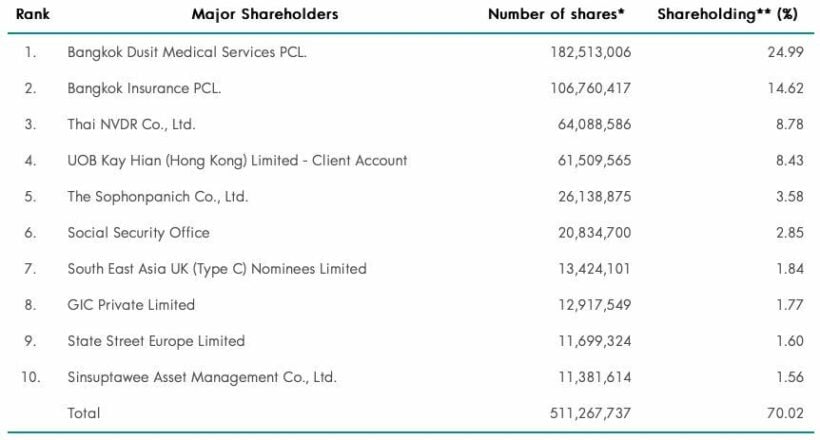 Keep in contact with The Thaiger by following our
Facebook page
.
Grand Palace and Wat Phra Kaeo reopen this week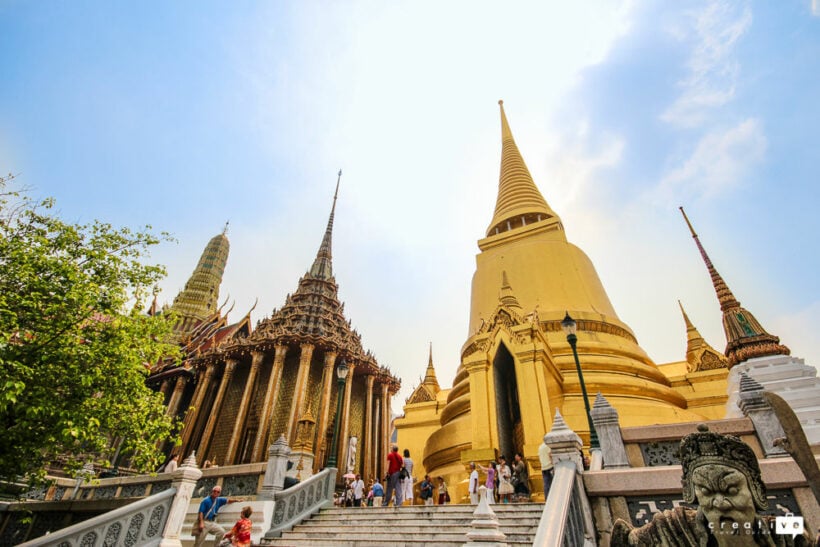 As the country slowly dusts off the cobwebs of its tourism machine, the most popular tourist attraction of them all is about to reopen in the capital. The Grand Palace and Wat Phra Kaeo (Temple of the Emerald Buddha) in Bangkok will be reopened this Thursday, June 4.
The reopening will be under strict health and safety measures to provide safety and health controls for visitors to reduce the possible spread of Covid-19. When visiting the Grand Palace and Wat Phra Kaeo, the Tourism Authority of Thailand is asking everyone "to stay safe through this difficult time and follow the health and safety recommendations by keeping social distancing, wearing a mask or cloth mask, and frequently washing hands".
When visiting the Grand Palace be aware that there are strict dress codes, above and beyond the requirements for Covid-19.
Bangkok's Grand Palace outpaces the Eiffel Tower, Egypt's Pyramids and Rome's Colosseum to make the list of the world's 50 Most Visited Tourist Attractions, according to leading travel magazine, Travel+Leisure. Based on the gate count, Bangkok's Grand Palace attracts 8 million visitors a year making it the 8th most visited attraction in Asia and 40th in the magazine's world's top 50 list.
The Grand Palace complex was originally built in 1782, and consists of not only royal and religious halls, but also a number of government offices as well as the renowned Temple of the Emerald Buddha. It covers an area of 218,000 sq. metres and is surrounded by four border walls, 1.9 kilometres in length.
After King Rama I the Great ascended the throne in 1782, the Palace was built. Before this, the royal palace and centre of administration had been located in Thon Buri, on the west bank of the Chao Phraya River.
You can find more information about the Grand Palace Complex, and even book tickets, HERE.
Keep in contact with The Thaiger by following our
Facebook page
.
Covid task force orders strict hygiene measures for Bangkok construction sites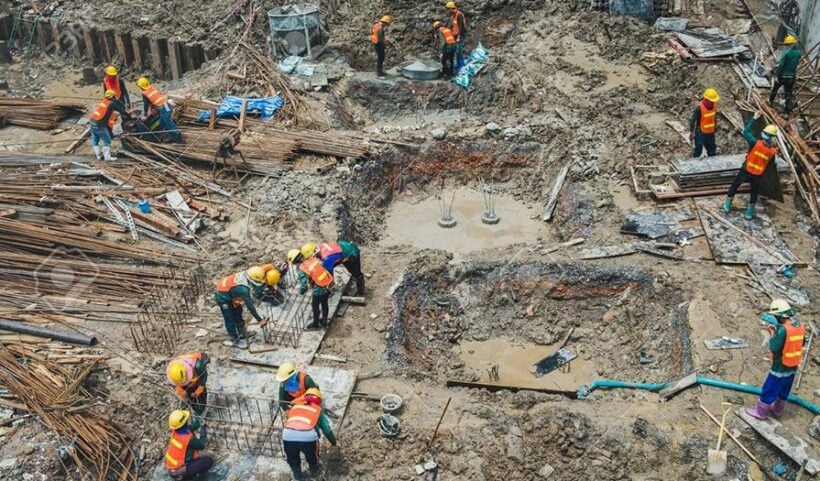 The Bangkok Metropolitan Authority has been ordered to implement tough hygiene and safety measures at construction sites in the capital, to prevent any resurgence of the Covid-19 virus. The Centre for Covid-19 Situation Administration says the city must take rigorous steps to mitigate the risk of workers contracting and spreading the virus.
A report in Nation Thailand says city officials are fully prepared to comply with the order, with BMA permanent secretary Silapasuay Raweesangsoon saying instructions on the strict hygiene protocols have already been communicated to all district offices.
"Since April, BMA has ordered all district offices to employ measures at construction sites to prevent the outbreak, which include screening of personnel before entering the area, providing alcohol gel and face masks, cleaning the areas after work, separating personal items and maintaining social distancing practice."
"To comply with the CCSA, the BMA has sent health officials to perform aggressive tests on construction workers that are at high-risk, like those who come from neighbouring countries or provinces."
Her statement comes as central Thailand prepares for the return of thousands of migrant workers from Myanmar in the coming month. The government has already said employers are responsible for quarantining their workers for the required 14 days, as well as providing them with masks and hand sanitiser, and carrying out regular health checks.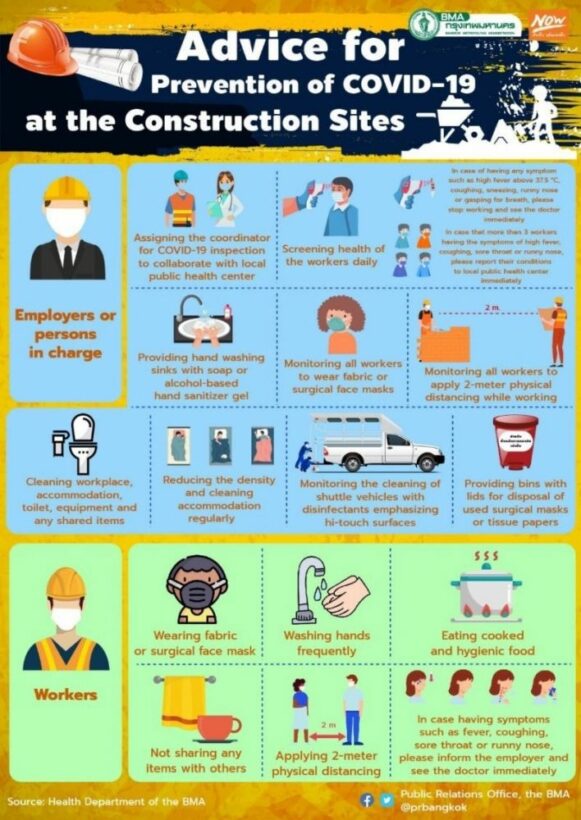 PHOTO: Nation Thailand
Silapasuay says thousands of construction workers in Bangkok have already been tested for the virus. Bosses at construction sites are also asked to check the health of their employees regularly, both at their workplace and their accommodation.
"We have already tested 49,728 workers, while we aim to increase this number further to ensure safety at all construction sites in Bangkok."
SOURCE: Nation Thailand
Keep in contact with The Thaiger by following our
Facebook page
.
Taxi driver attacked and stabbed after accident in Bangkok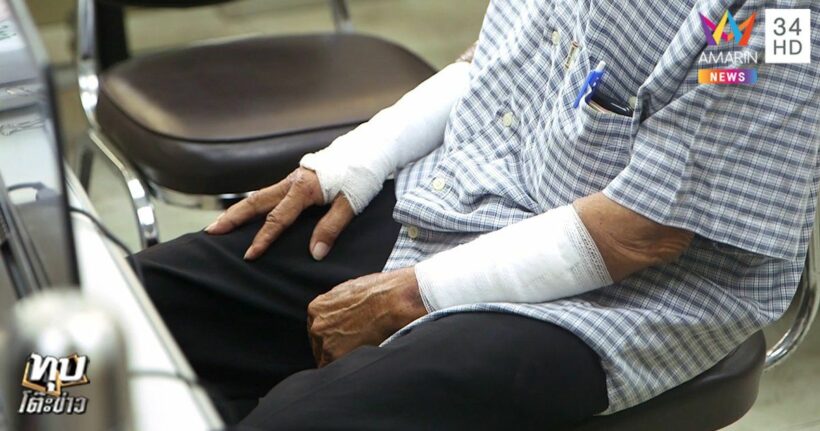 A motorbike driver attacked a taxi driver on Wednesday this week after an accident by taking off his helmet and repeatedly hitting the driver with it before stabbing him with a screwdriver.
A witness says the motorbike cut in front of the taxi on Phet Kasem Road, or Highway 4, in Bangkok, but the taxi couldn't stop in time and ran into the motorbike, Thai media reports. When the taxi driver stepped out to look at the damage, the motorbike driver took off his helmet and attacked him. Then he took out a screwdriver and stabbed the taxi driver. When people ran up to help, the motorbike driver hopped on his bike and drove off.
The witness took photos of the accident and shared it on Facebook. Yesterday, the motorbike driver turned himself into the Phet Kasem Police and was charged with reckless driving and causing physical and mental harm.
SOURCE: Thai Residents
Keep in contact with The Thaiger by following our
Facebook page
.