Singapore Covid-19 patients to have their meals, medicine delivered by robot.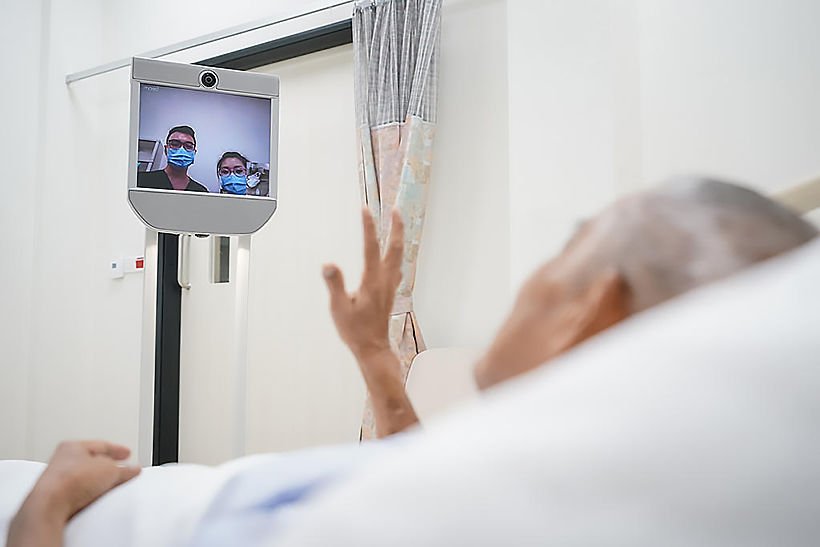 Patients at a Singapore hospital suspected or confirmed to be infected with the Covid-19 coronavirus will soon get their meals and medicines from a robot. What's more, a second robot is being deployed to clean, and will chat with patients in four languages, as well as "Singlish."
Details of the use of the robot technology were outlined in Singapore's Ministry of Health's (MOH) Committee of Supply debate today. By the end of March, a robot called BeamPro will make its rounds in the hospital's two isolation wards, a hospital spokesperson said yesterday.
Singapore's Alexandra Hospital currently has only one confirmed case of Covid-19, which the MOH identified as Case 74, who remains in stable condition after being admitted on February 15. Another 14 suspected cases are in isolation, a hospital spokesperson told a media briefing on yesterday.
BeamPro was housed at the hospital's Centre for Innovation in Healthcare for more than three months before the coronavirus outbreak, but trials began just two weeks ago. BeamPro makes it possible for patients to be inspected remotely while remaining isolated. said Dr Alexander Yip, Clinical Director of Health Technology at Alexandra Hospital, told the briefing:
"The Covid-19 situation is an opportunity for us to accelerate healthcare transformation. With Covid-19 there was a great opportunity to launch the telepresence robot."
"The main aim of this telepresence robot is to reduce the unnecessary risk of exposure to healthcare workers by allowing us to move the robot into the room instead."
Once the robot enters the room, doctors and nurses are able to see the patient via a camera on the robot. The patient, likewise, will see the healthcare professional controlling the robot's movements via a large screen on the robot.
"We can use BeamPro to ask very basic, simple questions. We take their history and see what we need to find out. And from there, we make the decision as to whether we need to put on the full PPE and go in to examine the patient further. This is always based on the physician's best judgment."
BeamPro can be affixed with trays so that it can deliver medications and food, and will also be used for other contagious infections like chicken pox and measles.
A second robot, LionsBot, is being deployed for sweeping, mopping, vacuuming and scrubbing at the hospital, according to a media release issued by the hospital today.
"LionsBot robots are social minglers that bring joy and delight, to engage, entertain, even exchange a simple conversation, in four languages, as well as Singlish."
In another innovative use of technology, on Feb 20, the hospital also started vCare, a virtual consultation service, conducting virtual consultations for patients via the Zoom platform.
"When patients who are isolated get discharged we always advise [them] to stay at home. And so this is where we leverage our efforts in telemedicine to be able to communicate with these patients at home, in the safety of their home without bringing them back into the hospital or into the community during this period."
SOURCE: Today
Keep in contact with The Thaiger by following our Facebook page.
Never miss out on future posts by following The Thaiger.

CCSA Update: 59 new Covid-19 cases and 1 death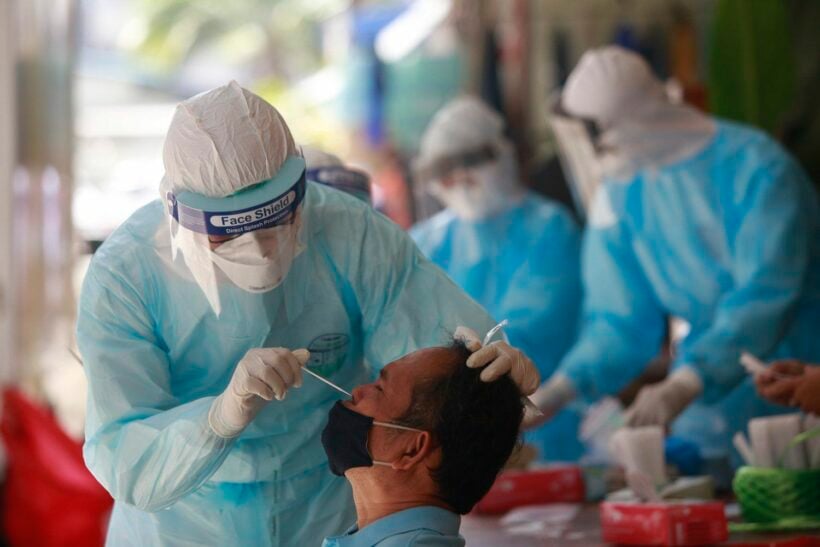 The new wave of cases has been on a downward slope in recent weeks. Today's count of 59 new Covid-19 cases is the lowest daily count since mid-December. A coronavirus-related death was also reported today in the Centre for Covid-19 Situation Administration's daily briefing.
A 48 year old Thai woman died after testing positive for Covid-19. The woman worked as a driver for migrant workers. No other information was released about her in the CCSA's English-language report. It's unclear if she had pre-existing conditions.
Out of the 59 new Covid-19 cases, 28 are local transmissions, 23 cases were detected in proactive testing and 8 cases detected in quarantine for those entering Thailand from abroad.
Since the start of the pandemic, Thailand has reported a total of 12,653 Covid-19 cases and 71 deaths. The new wave of Covid-19 cases has spread to 62 of Thailand's 77 provinces.
SOURCE:CCSA
Catch up with the latest daily "Thailand News Today" here on The Thaiger.
Keep in contact with The Thaiger by following our Facebook page.
Never miss out on future posts by following The Thaiger.
Shoppers disgruntled as registration for co-payment scheme fills up in 10 minutes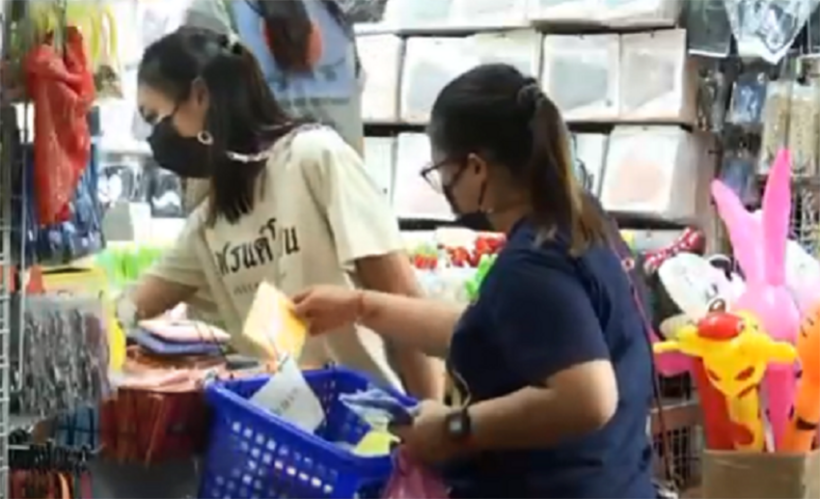 Social media users are up in arms after registration for the government's Kon La Khreung ("Let's Go Halves") co-payment scheme filled up within 10 minutes. The scheme, first introduced as an economic stimulus measure in the wake of the Covid-19 crisis, gives shoppers 50% off the purchase of everyday items, up to 150 baht a day and capped at 3,500 baht for the duration of the scheme.
The third phase of registration had a quota of 1.34 million users, but interested parties had to be quick. Having lost their chance to register, many disgruntled people took to social media to complain, with the hashtag #คนละครึ่งเฟส3 (#Let's Go Halves3) trending on Twitter.
Several netizens say they filled out the online registration form at exactly 6.01am but were then forced to wait for the one-time password to be delivered to their phones before they could complete the process. In many instances, by the time they received the OTP code, registration was full. Some say they had to wait over 5 minutes to receive the password, which caused them to miss the small window for registration.
According to a Nation Thailand report, one person has described the scheme as nothing more than a government PR stunt, pointing out that, despite being funded by taxpayers' money, only some people can avail of it.
SOURCE: Nation Thailand
Keep in contact with The Thaiger by following our Facebook page.
Never miss out on future posts by following The Thaiger.
AstraZeneca vaccine could be approved for emergency use in Thailand this week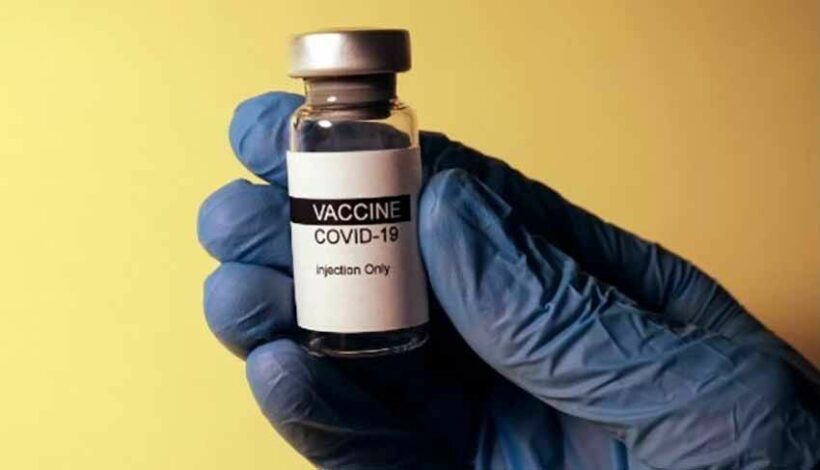 Thailand's Food and Drug Administration is likely to approve a Covid-19 vaccine developed by AstraZeneca in partnership with Oxford University as early as this week. The vaccine, already given the go-ahead in the US and UK, would be approved for emergency use, with administration likely to begin next month. Healthcare workers and those with underlying conditions will be prioritised.
Opas Karnkawinpong from the Disease Control Department says the FDA's review of the vaccine's efficacy and safety is going well. Thailand has fallen behind its neighbours in terms of vaccine administration, with a number of countries in the region already starting their roll-out. Indonesia kicked things off last week, with President Joko Widodo the first to receive China's Sinovac jab.
Thailand is expected to take delivery of 200,000 doses of the Chinese vaccine next month, but questions linger over its efficacy, which was recently revised downwards by researchers in Brazil. The vaccine has not yet completed phase 3 trials and Thailand's health officials say it may not gain FDA approval until February 14, as the manufacturer has no representation in the Kingdom.
Thailand has signed a technology-transfer agreement with AstraZeneca to produce that vaccine locally. The jab will be manufactured by Siam Bioscience, a pharmaceutical company owned by the Monarchy. Surachok Tangwiwat from the FDA says the doses currently subject to approval have been produced by other countries, but did not specify which ones, how many doses have been imported, or at what cost.
The AstraZeneca vaccine has completed phase 3 trials and has been shown to be 70% effective, less than the Pfizer and Moderna vaccines. However, the World Health Organisation has previously stated that a vaccine only needs to be over 50% effective to meet the global threshold for regulatory approval.
SOURCE: Coconuts
Keep in contact with The Thaiger by following our Facebook page.
Never miss out on future posts by following The Thaiger.