Pattaya ranked fourth healthiest city in the entire world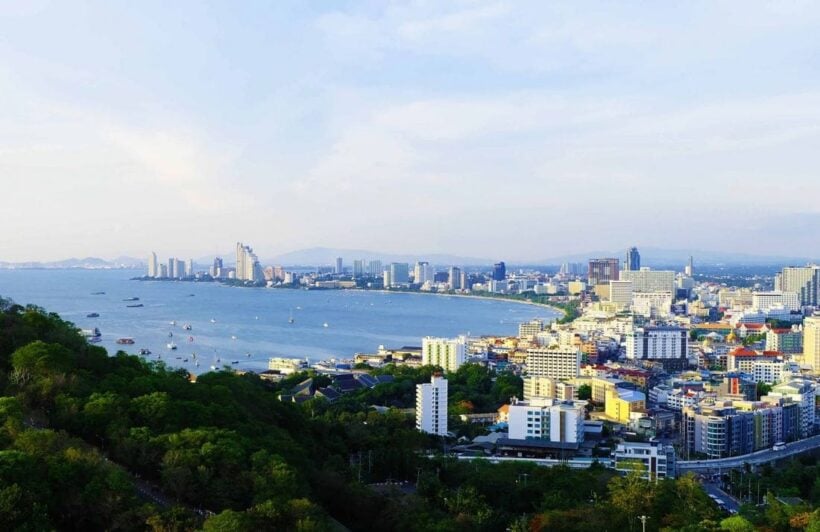 Pattayatoday.net has the enthusiastic headline….
"Pattaya ranked fourth healthiest city in the entire world by UK website"
The study, carried out by UK travel site TravelSupermarket, saw Chiang Mai ranked in second place and Pattaya ranked fourth out of 100 other cities around the world. Paris was in first place, while Barcelona came in third.
The study ranked each city based on the number of parks, gyms, spas, yoga and pilates studios, health food shops and vegan-friendly restaurants and eating options are available. The average cost per night to stay in a city and the hours of sunlight were also used to create the rankings.
Chiang Mai scored 59.6 overall and was found to have 273 spas, that's almost seven spas per square kilometre, 307 vegan option restaurants, 11 gyms, 5 parks or green spaces and 20 yoga and Pilates centres. The average cost of a one night stay was found to be approx. 1672 baht.
"Thailand is known for its incredible spas and skilled spa therapists, and Chiang Mai is home to some of the best spas in the country, the study said.
"This, along with a wealth of yoga and Pilates retreats, and approximately 2,512 hours of sunshine a year, makes Chiang Mai the perfect place to relax and unwind".
Pattaya, which scored 47.66 overall, was found to have 56 spas, 9 gyms, 6 parks or green spaces, and 145 vegan option restaurants. The study found the average cost of a one night stay in Pattaya to be approx. 1264 baht.
Of course Pattaya is well recognised worldwide for its spas, gyms, vegan restaurants and green spaces (splutter, cough, giggle).
"Although it's renowned for its cabaret bars and 24 hour clubs, the vast number of 5 star spa and fitness centres means that Pattaya really is the perfect place to maintain your health and well-being", the study said of Eastern seaboard resort.
The top 10, in order, is Paris, Chiang Mai, Barcelona, Pattaya, Vancouver, San Francisco, Lisbon, Denpansar and Buenos Aires.
The dubious ranking put Bangkok in 30th place.
Cities like Melbourne, Vienna, Tokyo, Montreal, Zurich and Berlin, which commonly get reported in the recognised annual world rankings for the world's best cities, don't even figure in the TravelSupermarket list.
Emma Coulthurst, a travel commentator at TravelSupermarket, said: "We are part of a generation that prioritises health and wellness more than ever before – this means tourist destinations will have to consider tourists' needs and cater for the healthy lifestyles of travellers.
"Providing facilities such as gyms, fitness classes in hotels, a range of healthy meal options in restaurants, that also cater for specific dietary requirements, and spas around their cities are all great ways to increase the chance of health-conscious travellers visiting.
"It may seem surprising to some that Paris is the healthiest city in the world with an indulgent food and wine culture being one of their key attractions.
"However, with 894 spas, almost 150 green spaces and a large number of gyms, yoga studios and health food shops, tourists really are able to emulate the healthy lifestyle they practice at home whilst they're away.
"Visiting the city of love and lights can leave you feeling relaxed, refreshed and re-energised."


Looking to jettison some items before jetsetting away or chartering a yacht? Look no further than Thaiger Classifieds where you can find and post items, work, property and more for free.

Read more headlines, reports & breaking news in Pattaya. Or catch up on your Thailand news.

Find more Pattaya top 10s and top 10s in Thailand on The Thaiger.
Officials make arrests at three Pattaya hotels operating without licences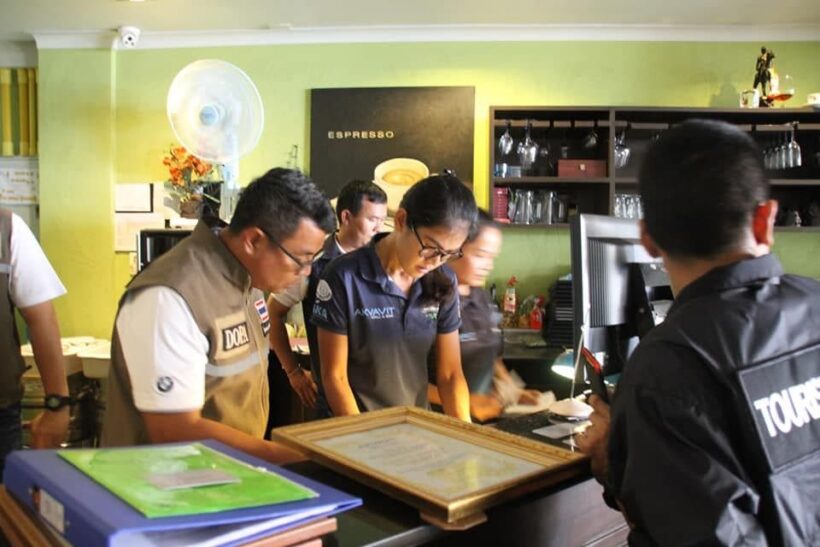 PHOTOS: Sophon Cable TV
Bang Lamung officials, along with protection services and the Pattaya tourist police, have raided four hotels in the Pattaya area.
Sophon Cable TV reports that three establishments were found to be offering daily rental without licences.
Officials say they want to be able to check guests and the possibility that illegal migrants or foreign criminals were using the hotels. They said they can't track tourists or wanted criminals if they were staying at unregistered hotels or places not reporting new guests, as required by law.
None of the hotels were named in the report (although one of the photos clearly identifies 'Thepat' on the wall).
Arrests were made and prison terms of one year and fines of 20,000 baht could be given, along with fines of 10,000 baht per day, against the owners while the establishments remain unregistered.
People commenting on the story questioned how the establishments could open in the first instance inferring that back-handers would have been made to avoid unwanted attention.
(The Thaiger notes that one of the 'hotels' is very early putting up their Christmas tree this year.)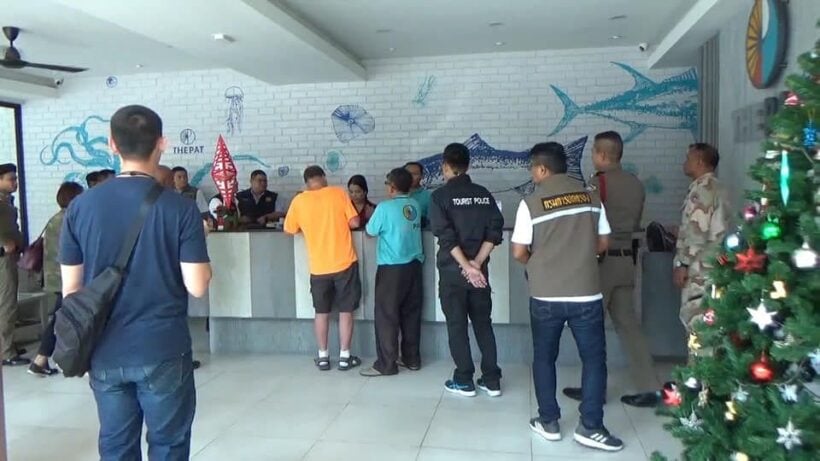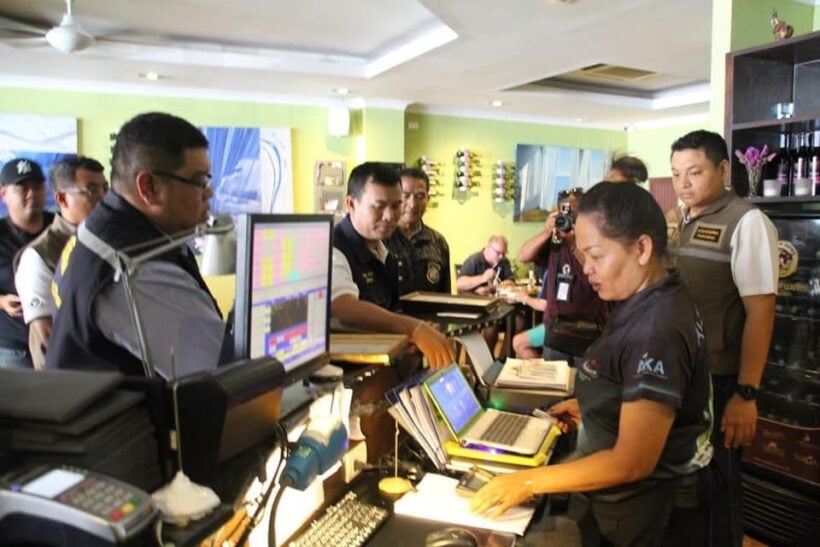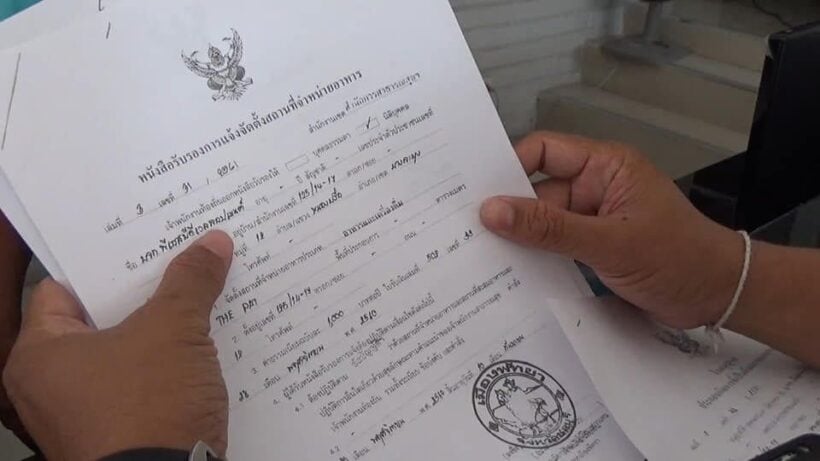 SOURCE: Sophon Cable, Pattaya
Foreigner arrested for kicking in the door to Pattaya police station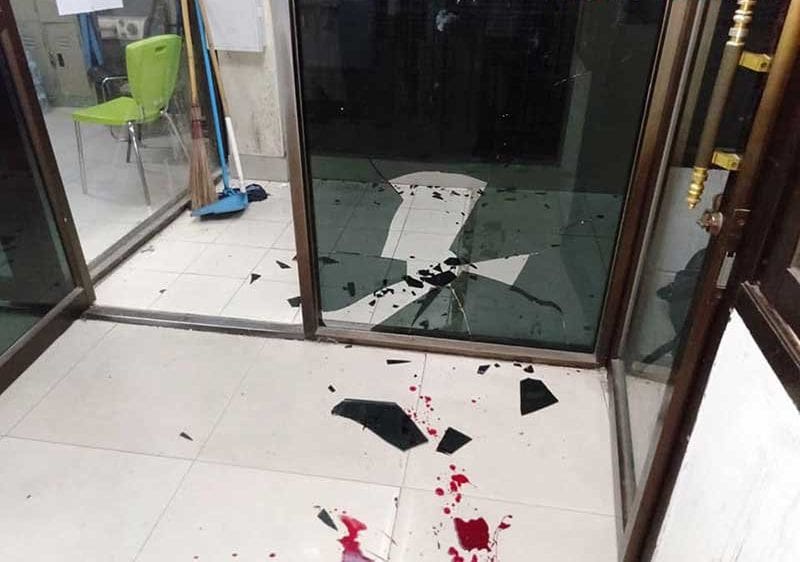 PHOTOS/VIDEO: Ruk Siam News
A drunk foreign man, dressed only in shorts, has kicked in a window at a police station in Pattaya.  His name or nationality have not been revealed by police.
Ruk Siam News reports that he then made his way to the beer garden at the Central shopping centre where security tracked his movements and alerted police.
The man was eventually arrested in a bar close to the police station.  Police say the man was 'incoherent' and police were unable to clarify exactly what had happened. He was taken to hospital to sober up and reflect on his adventures.
A plastic bag containing alcohol as well as other items were found by the cells. There was also a lot of blood there and in the beer garden as he'd injured his right ankle while kicking and smashing the window.
SOURCE: Ruk Siam News
ชาวต่างชาติเมาสุรา บุกเดียวใช้เท้ากระทืบกระจกด้านหน้าห้องขัง เลือดอาบขาก่อนจะวิ่งหลบหนี เมื่อเวลา 00.10.น.วันที่ 13 ก.พ.62 ร.ต.อ.จักรกฤษณ์ จันตาคํา รอง.สารวัตรปราบปราม สภ.เมืองพัทยา ได้รับแจ้งเหตุว่าได้มีชาวต่างชาติ อยู่ในอาการเหมือนคนเมาสุรา บุกขึ้นมาบนชั้น2 ของโรงพัก สภ.เมืองพัทยา และใช้เท้ากระทืบกระจกด้านหน้าห้องขังจนแตกกระจาย หลังจากก่อเหตุแล้ว ได้วิ่งหนีลงมาจากชั้น2 หลบหนีลงไปที่บริเวณลานเบียร์ของห้างเซ็ลทรัล พัทยา ขอให้มาดําเนินการจับกุมด้วย หลังจากได้รับแจ้งแล้ว พร้อมด้วยกําลังตํารวจสายตรวจได้รีบมาตรวจสอบ เมื่อถึงพบกองเลือดบริเวณลานจอดรถหน้า สภ.เมืองพัทยา และด้านในโรงพัก และบนชั้น2 หน้าห้องขัง พบกระจกแตกกระจาย และกองเลือดเป็นจํานวนมาก ยังพบขวดเหล้าใส่อยู่ในถุงพลาสติกและของใช้ วางอยู่บริเวณหน้าห้องขังของชั้น2แต่ไม่พบชาวต่างชาติ จนกระทั่งได้มี รปภ.ของห้างเซ็ลทรัล รีบเดินมาแจ้งให้ทางตํารวจรับทราบว่าได้มีชาวต่างชาติ อยู่ในอาการมึนเมา และมีบาดแผลบริเวณข้อเท้าด้านขวา เป็นแผลฉีกขาด มีเลือดไหลออกมาเป็นจํานวนมาก ทางตํารวจจึงได้ไปตรวจสอบ พบชาวต่างชาติผู้ก่อเหตุคนเดียวกันไม่ทราบชื่อและสัญชาติไม่สวมเสื้อนุ่งกางเกงยีนขาสั้นตัวเดียวเนื้อตัวเปอะเปื่อนไปด้วยเลือด ได้มีพนักงานของห้างเซ็ลทรัล กําลังช่วยเหลืออยู่บริเวณชั้นล่าง ของลานเบียร์ จนกระทั้งหลังรักษาเสร็จ ชาวต่างชาติก็ได้เดินขึ้นมาโดยมีเจ้าหน้าที่รปภ.ของห้างเดินติดตามมาด้วย พร้อมเจ้าหน้าที่ตํารวจ จนกระทั้งชาวต่างชาติเดินเข้าไปในบาร์เบียร์ทางตํารวจจึงได้เข้าควบคุมตัวคาบาร์ เบียร์ แต่พยายามไม่ยอมให้ทางตํารวจจับกุมแต่ทางตํารวจสามารถควบคุมตัวไว้ได้ ติดกับโรงพัก และได้นําตัวไปรักษาที่โรงพยาบาลทันที ส่วนสาเหตุที่เกิดขึ้นนั้นทางตํารวจยังไม่ทราบ เพราะยังอยู่ในอาการมึนเมาพูดจาไม่รู้เรื่อง จะต้องรอให้หายเมาเสียก่อน และจากนั้นก็ต้องให้พนักงานเจ้าของคดีทําการสอบสวนหาข้อเท็จจริง และจากนั้นก็ต้อง ถูกดําเนินคดีตามกฤหมายต่อไป

Posted by รักสยาม นิวส์ on Tuesday, February 12, 2019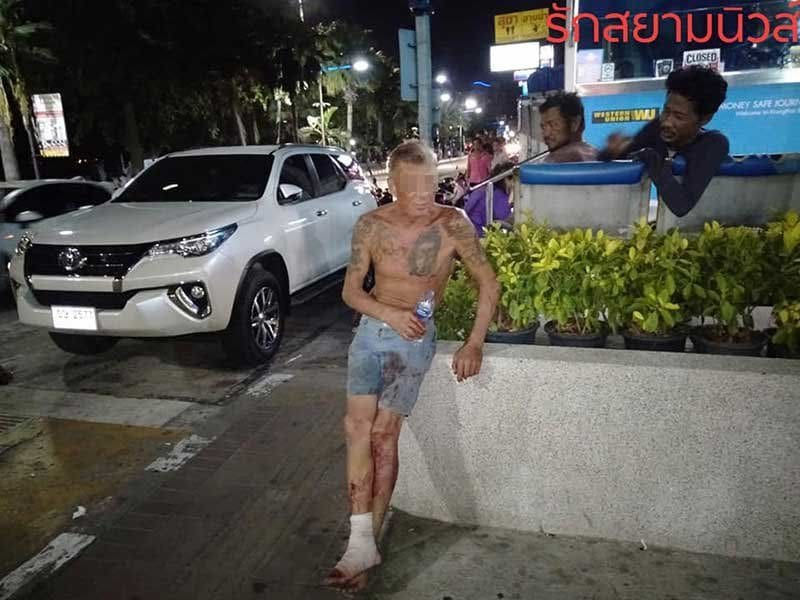 14 carat gold necklace re-united with Russian woman in Pattaya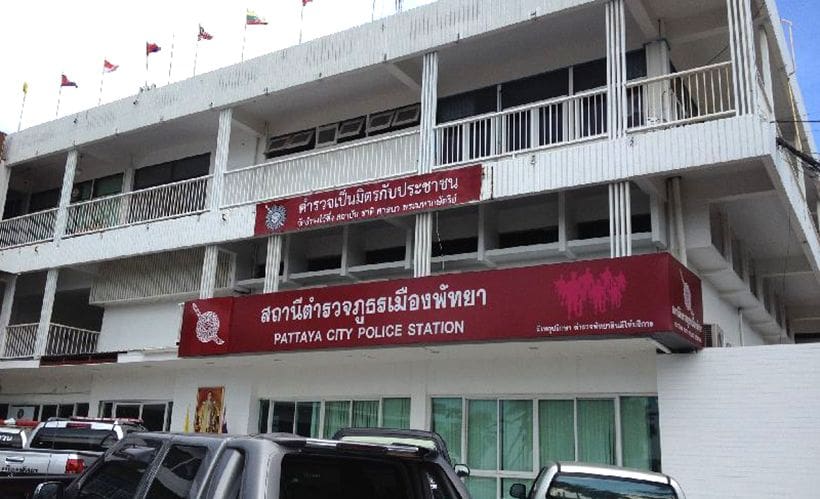 A 14 carat gold necklace has been re-united with its owner after police presented the jewelry back to her at a Pattaya media conference this morning.
The 47 year old Russian woman shed tears of joy when police returned the necklace that was snatched from her late last month.
She attended the media briefing at the Pattaya police station today where police presented the alleged robber, 26 year old Pittaya Tarin.
Pittaya, an employee of a McDonald's store in Pattaya, was accused of snatching the 14k gold necklace from Mzheenko on January 30, in Soi Wat Boon Kanchanaram in Tambon Nong Plue of Chon Buri's Bang Lamung district.
Pittaya was arrested yesterday on Soi Nong Hin in South Pattaya. Police later recovered the necklace from his house. He admitted to snatching the necklace from the woman whilst he was riding his motorbike. He told police he buried the necklace in his backyard.
Valentina Mzheenko says she was emotionally attached to the necklace and had been wearing it for more than 20 years before it was stolen. She thanked the police for recovering the item.