Jeju. A quick introduction to the South Korean holiday island.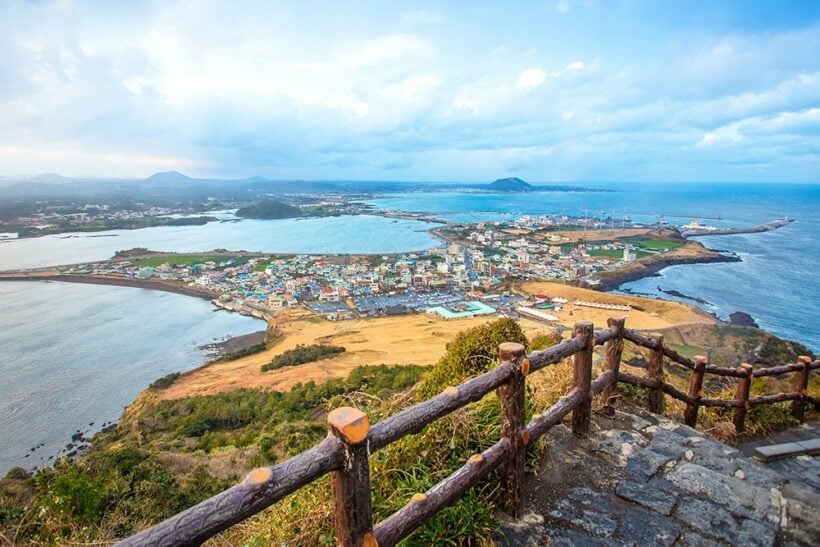 Jejudo, known in English as Jeju Island is the largest island off the coast of the Korean Peninsula, and the main island of Jeju Province of South Korea. The island lies in the Korea Strait, south of South Jeolla Province. The island contains the natural World Heritage Site Jeju Volcanic Island and Lava Tubes. Jejudo has a moderate climate; even in winter, the temperature rarely falls below 0 °C.
OK, that's the Wikipedia stuff, now down to the good stuff.
Getting There And Getting Around:
You arrive at Jeju's only airport, which is modern, clean and easy to navigate. Right outside the main exit you'll find some of the cheapest taxis in the developed world. A 60-minute, 50km cab ride in a clean, modern car cost me less than £20. And Korean taxi drivers don't even expect to be tipped!
I'd recommend the bus service. There are two main terminals from which services radiate – one at Jeju City, the other in the south at Seogwipo. English language information is provided at the bus station and when you're on board an LED screen announces the next stop in English. There's digital information at bus stops too, telling you the time until the next bus. On board, you just press a button on the wall to tell the driver that you want to get off.
Few people speak English outside the major hotels, but you can call a translator during the day if your phone works in Korea. But your phone may not work there. Instead use Google translate if you can get online (free Wi-Fi is widely available). Enter the English word and, as if by magic, your text is instantly offered in Korean script. There's no Wi-Fi on buses so think of any questions you'd like to ask about directions, timing or destinations beforehand and take a picture of the Korean script on your computer screen. You can show that to the driver or a nearby passenger.
Koreans are very friendly and genuinely interested in why you are visiting their country. You might not be able to fully converse, but on my trip friendly locals pointed out sights en route by pointing and exclaiming single words like "mountain" or "temple."
Where To Stay:
I stayed in three places around the coast – in the northern, eastern and southern sides of the island. If you visualize an oval clock, you'll fly into Jeju City in the north at your 12 o'clock position. At 3pm is Seongsan-eup, home to the big draw of Sunrise Peak. And 55km along at 7 o'clock and in the southwest is the seaside town of Seogwipo.
The Great Desitnations Radio Show is on The Thaiger 102.75 FM every Saturday and Sunday morning from 9am.


Looking to jettison some items before jetsetting away or chartering a yacht? Look no further than Thaiger Classifieds where you can find and post items, work, property and more for free.
Thai Airways charges British passenger 80,000 baht for extra luggage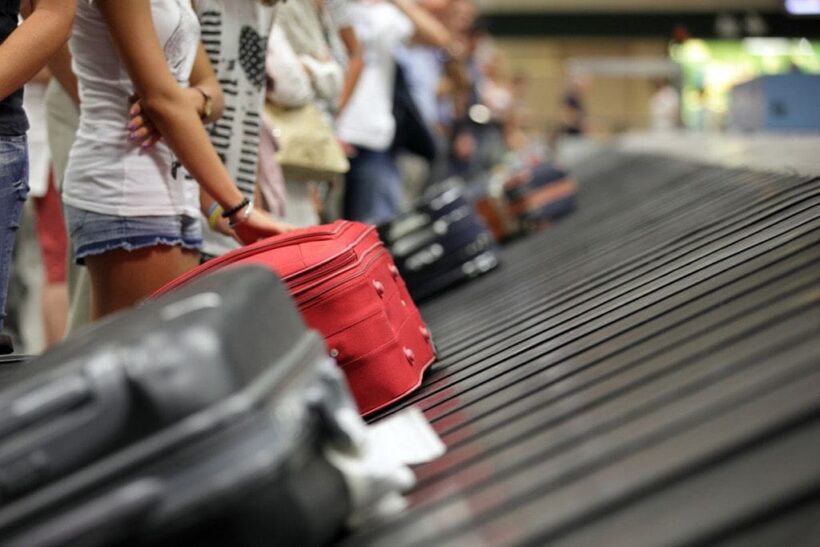 PHOTO: Thai Airways
A British expat has been charged a whopping 79,825.13 baht by Thai Airways for extra luggage on a flight to London from Bangkok.
The report was posted by Thai Visa.
The incident occurred when the man in question (who is not named) was on the Thai Airways website purchasing 20kg extra luggage each way, and was quoted 975.90 Thai baht, a reasonable price. But when the automatic receipt was generated and the man was shocked to find out that the transaction had been processed by Thai Airways in British pounds, not Thai Baht.
The cost of the original ticket was of 544 Pounds ( 22,234.08 baht) and now he had been charged 1,951.80 POUNDS (79,825.13 baht) for the luggage.
The 'victim' logged into his Barclays mobile banking App to find that the transaction was there and still pending. The situation was made worse when the man called customer service at Thai Airways, who he says 'did nothing to help him'.
On the phone with the airline, he says that they were 'absolutely awful', rude, dismissive, and even told him 'you have to pay'. When he asked the airline for a refund they weren't willing to acknowledge the problem or even investigate. He tried to explain to them that there must be a glitch in their system as the currency has changed without the price being adjusted.
With no help from Thai Airways it was the man's bank who were more rational and could see that this was a suspicious charge. Barclay's flagged the transaction as fraudulent, which triggered an instant insurance claim, and had the man refunded the full amount back to this account.
The insurance company will now pursue claims against Thai Airways to recover the amount.
"They've made it completely clear that they don't give a sh*t about their customers. 80,000 baht for one bag is just madness! A grain of common sense was all that was needed to resolve this amicably, but Thai Airways would rather steal from returning customers than help them. I will never use Thai Airways again, and I will warn everyone of their unethical practices and lack of integrity."
Over to you Thai Airways…
SOURCE: Thai Visa 
Thailand Tourism Festival 2019 showcasing Thailand to Thais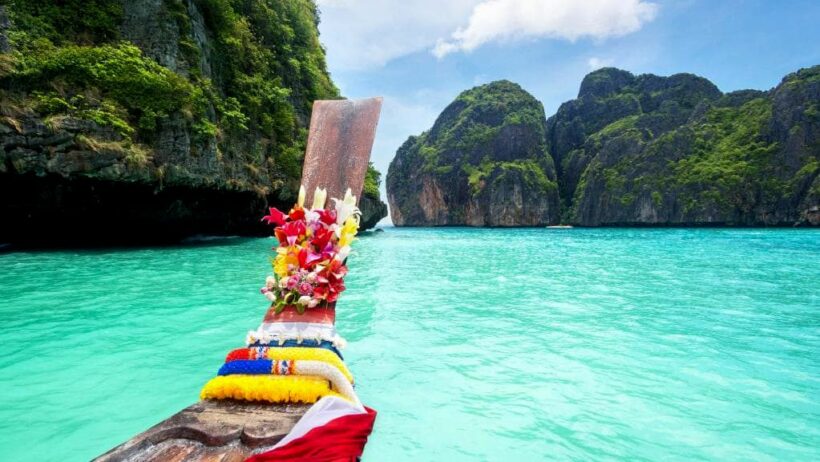 The Tourism Authority of Thailand will host the 39th edition of Thailand Tourism Festival at Bangkok's Lumpini Park from January 23-27. This year the festival features five 'tourism villages' representing different regions of Thailand plus two additional zones of activity.
Central Region Zone – presents the heritage of old Siam through a traditional Thai house and the former rural way of life back in the days through demonstrations, such as, traditional garland making.
Northern Zone – showcases the beautiful hand-woven cotton and silk textiles the region is famous for, presenting the intricate patterns. The zone reflects the artistic nature of the people of the North plus a range of contemporary arts inspired by the region.
Southern Zone – presenting new perspectives of the South that go beyond the beaches and islands including the secondary cities such as Surat Thani and Phatthalung, the hidden gems in major cities like Phuket's Peranakan and arts in the three southernmost provinces.
Northeastern (Isan) Zone – brings Thailand's more vibrant cuisine to life. Food is one major inspiration for travelling to this region, linking it with traditional festivals and cultural values while promoting its three main tourism clusters: North Isan, Central Isan and South Isan.
Eastern Zone – presenting new perspectives of the East under a 'more fun' concept through replicas of landmarks most synonymous with the region in combination with three dedicated corners for 3D photography backdrops reflecting the region's identity.
Perhaps most importantly, there is also a 'Reduce-Reuse-Recycle' waste initiative zone to help raise awareness and promote responsible and sustainable tourism through various activities, games and more.
And TAT Studio provides daily live broadcasts of the Thailand Tourism Festival2019 in all formats: news reports, special scoops, interviews plus activities and performances. It comprises a live digital TV studio, a 1672 traveller companion information centre, an 'Or Sor Tho' magazine section, and virtual reality games and lucky draws.
For more information, call the TAT contact centre on 1672.
Bangkok Airways celebrates the arrival of its 40th aircraft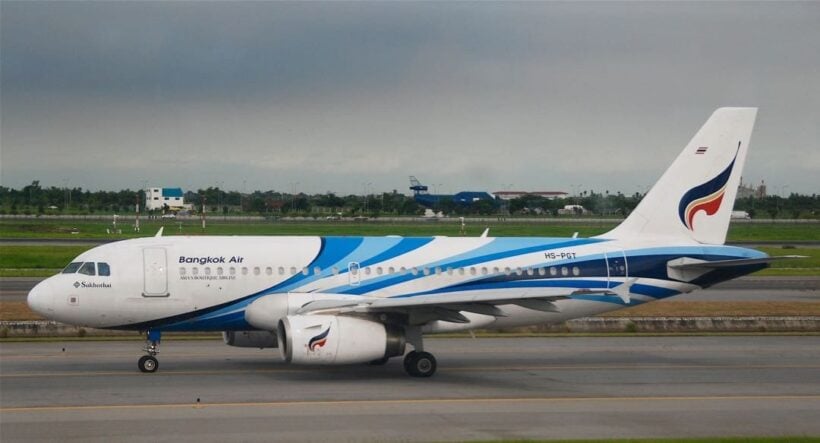 Bangkok Airways has welcome the latest Airbus A319 as the local airline's 40th aircraft when it arrived at Suvarnabhumi Airport.
The event was led by Dechit Chareonwong, vice president of Flight Operations and joined by Nijjapat Piyapant, vice president of Ground Operations.
This aircraft type, the latest incarnation of the short-haul A320, consists of 144 economy class seats and will serve popular domestic and international routes such as Chiang Mai, Phuket, Samui, Krabi, Myanmar (Yangon, Mandalay), Cambodia (Siem Reap, Phnom Penh), India (Mumbai) and Vietnam (Danang).
The airline is adding Vietnaese city of Cam Ranh as a new route starting January 25.
Currently, Bangkok Airways' fleet consists of 4 ATR 72-500s, 11 ATR 72-600s, 16 Airbus A319s and 9 Airbus A320s.