Chiang Mai: The good, bad and ugly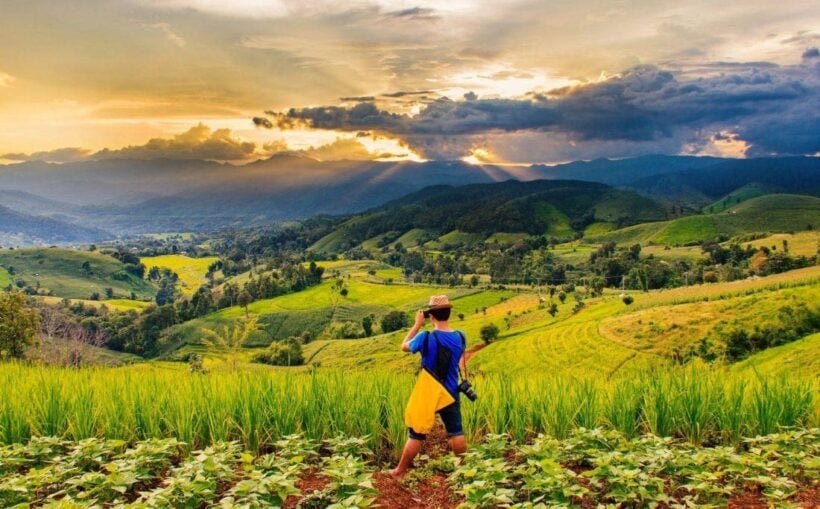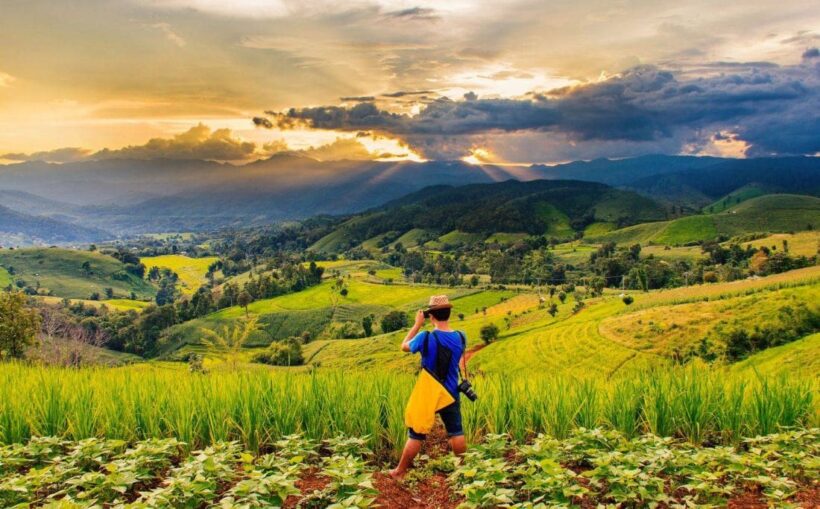 PHOTO: TakeMeTour
Post Magazine has published it's 'review' of Chiang Mai, with the "good, bad and ugly sides to Thailand's second city". Here are some of their main points…
The good
There are more than 300 temples in Chiang Mai; they outnumber 7/11 stores, which takes some doing in Thailand. Situated in the heart of the old city, Wat Phra Singh is the most venerated and visited although it's probably not the ideal place for meditative contemplation. For that, stroll 10 minutes west of the moat and ancient city walls to Wat Suan Dok, where visitors pad around the pagodas in a state of shoeless serenity.
Having attained inner equilibrium, sign up for an hour of Monk Chat. Despite sounding like a dating app for less-than-devout Buddhists, the initiative is an informal way for foreigners to interact with Chiang Mai's saffron-robed residents. The monks are more than happy to enlighten visitors on topics such as their daily routine and plans for the future, and why they all have a mobile phone. In return, the monks get to practise their English.
If you're lucky, you might stumble upon a boutique hotel down an alleyway you missed the first three times you walked past. Book a room, order a pot of iced tea and wave at the granny mending clothes on an old sewing machine below your balcony.

The Bad
The digital nomads and retirees are an even-handed bunch. Many of their articles highlighting the advan­tages of Chiang Mai devote equal amounts of space to the drawbacks. Sure, the weather is great – but only in December, January and February, after which it gets hot, hotter still, then wet, and very wet. But it's not just the stifling heat that causes expats to abandon the city for a month each year.
The Ugly
Thailand has just endured its annual Seven Dangerous Days – the period between Christmas and New Year when road accidents spike. Despite numerous safety campaigns, the nation's streets are the deadliest in Southeast Asia, according to a World Health Organisation report. Not for the first time, hundreds died nationwide, many in alcohol-related incidents. Chiang Mai was named as one of the worst fatality black spots.
Read the rest of the article from Post Magazine HERE.



Looking to jettison some items before jetsetting away or chartering a yacht? Look no further than Thaiger Classifieds where you can find and post items, work, property and more for free. Be sure to check out YonderTours for things to do in Thailand and tours across the country.

Read more headlines, reports & breaking news in Chiang Mai. Or catch up on your Thailand news.
Police investigating death of 33 year old Australian in Chiang Mai hotel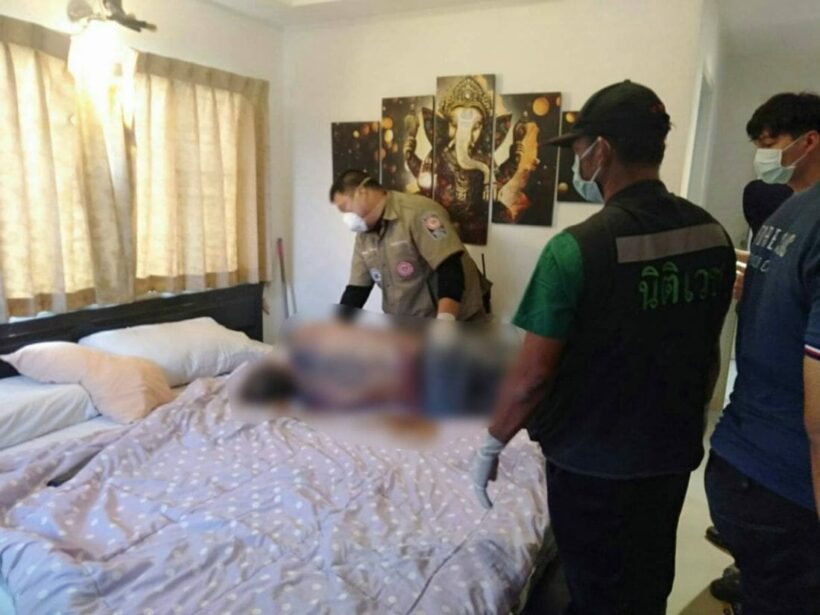 PHOTO: Chiang Mai News
Police are still investigating the death of a 33 year old Australian man in Chiang Mai during the week. The man's body was sent for autopsy whilst police speculate a drug overdose may have been the cause.
The body of the man, identified as Daniel Thomas Janse was found at 4pm on April 17 at a hotel in the Chang Phueak area, according to the Chiang Mai News.
Police say there was no sign of a struggle in the room and suspect the man may have died of a drug overdose. The man's body was sent to Maharaj Nakorn Chiang Mai Hospital for autopsy.
Thai language social media in Chiang Mai have responded to the news of a dead foreigner being found in a hotel room by mostly asking the name of the hotel to avoid the deceased's ghost.
SOURCE: Chiang Mai News
Central and upper Thailand residents warned to stay indoors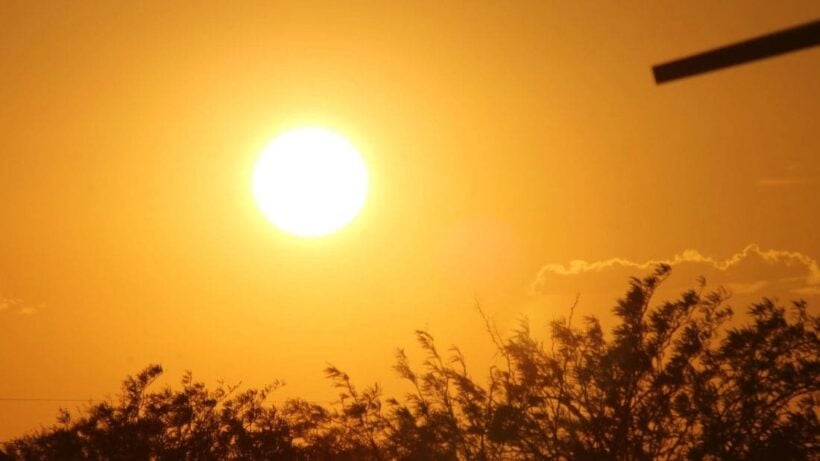 Thailand's Meteorological Department is warning people to avoid out-door activities due to the current high temperatures which are forecast to exceed 43C today in several northern provinces.
They are also advised to stay clear of big trees, poorly-erected structures or large billboards because of freak summer storms and strong winds caused by a low pressure cell over the northern part of the country.
In Bangkok, the TMD predicts that temperatures today will vary from 37-40C, with wind speeds of between 10-20Kph.
Thailand's northern region will experience hot to very hot weather today, with temperatures varying between 39-43C, plus freak summer storms and strong winds expected in about 10% of the region.
Northeastern provinces will also experience high temperatures ranging between 39 and 41C with freak storms covering 20 percent of the region.
Temperatures in the central region are predicted to vary between 39 and 42 C with wind speeds of 10-20Kph.
The eastern coast of the South is partly cloudy today, with temperatures ranging from 25-27C at the low end, with highs of 34-36C.
The western coast is also partly cloudy today, with temperatures ranging from 24 to 37C.
Central and north swelter with threats of summer storms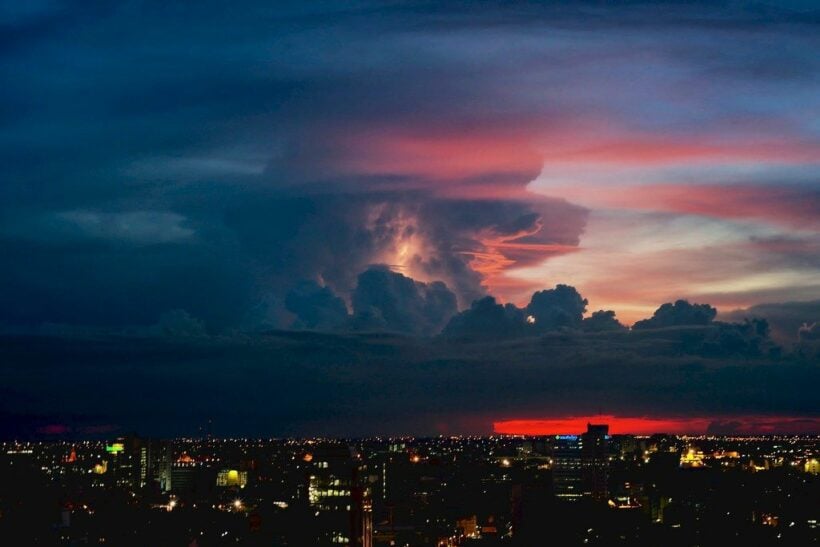 The mercury shot up to 40C in Bangkok yesterday and 35 other provinces in north and north-east Thailand also experienced hot to very hot weather amid brewing summer tropical storms.
The Thai Meteorological Department pointed to the hot low pressure cell covering upper Thailand and the southerly and southeasterly winds prevailing over the North, the Northeast, the Central, the East, and the South regions throughout this week.

Bangkok's forecast
They are warning residents to avoid outdoor activities and beware of gusty winds by staying away from big trees, unsecured buildings, and billboards is there are signs of thunderstorms brewing in the skies.
Today Bangkok will swelter in 37C temperatures with 38C in the next few days whilst the northern regions continue with more hot weather.
Chiang Mai will is forecast to reach 40C today as the unsettled and hot weather preempts the coming wet season… sometime soon.

Chiang Mai's forecast