Soi Dog Foundation responds to rabies and dog registration stories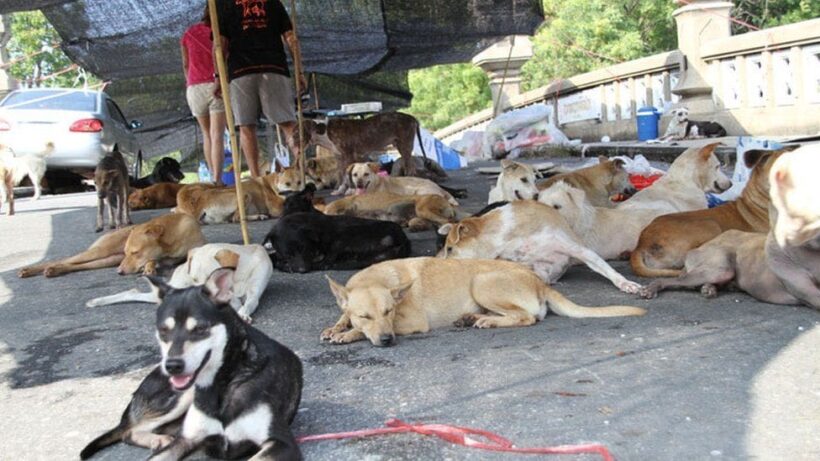 PHOTO: Bangkok Thailand Soi Dog
Phuket's Soi Dog Foundation has sent The Thaiger a response to an article published on October 16. The story was sourced from our Bangkok partners 'The Nation' and, according to Soi Dog, contains some glaring inaccuracies. You can read the original article HERE.
We reprint the response from the Soi Dog Foundation below…
"The Department of Livestock Development (DLD) carries out a survey, twice a year, in an attempt to count the number of dogs and cats in the country, both owned and stray. In 2016, it counted 7.3 million dogs and 3 million cats in Thailand, excluding Bangkok. This year the number of dogs was recorded by the DLD as 7,770,969, excluding Bangkok.
We at the Soi Dog Foundation carried out a census of free roaming dogs in Greater Bangkok two years ago and came up with a figure of 640,000, so a realistic number for dogs nationwide is somewhere around 8.4 million, not – as your story states – 820,000.
Another figure given in your story is that 40 per cent of stray dogs in Thailand could carry the rabies virus. If this were true, there would be hundreds of human deaths a year, if not thousands, and the carcasses of dead dogs would be scattered all over the place.
A story published by The Nation on September 28 ("Expert says rabies still not under control and official statistics may be misleading") gave a DLD figure of 15.3 per cent for the first nine months of this year.
But even that is highly suspect. It was based on a very small sample – just 8,472 dogs. And those were 8,472 dogs that had been caught by the DLD, and their brains examined post mortem for the virus because they were believed to be rabid.
Plainly, to base a percentage infection rate on a sample made up entirely of dogs that are already suspected to have rabies is utterly misleading. It would be like saying, "We checked a bunch of people thought to have diabetes and found that 15 per cent of them did indeed have diabetes."
The real figure must be much lower. We believe it is between 1 and 4 per cent.
At the root of all the problems being discussed is, in fact, Thailand's ineffective garbage disposal problem system, which allows a high number of dogs to survive and even get fat by scavenging from trash bins.
Trying to remove 8 million-plus dogs to "shelters" is futile, and carrying out culls (which would probably be illegal under the Cruelty Prevention and Welfare of Animals Act of 2014) would be equally ineffective. Here's why:
The cost of building shelters to hold 8.4 million dogs would be astronomical and the annual budgets for running them would equally expensive. It would be a huge drain on the national treasury.
Dumping dogs in government pounds would probably lead to large scale suffering and death, as was seen earlier this year when, as a result of the rabies panic, 3,000 dogs were crammed into the government animal quarantine facility in Nakhon Phanom. In just weeks, around 2,300 died from disease, starvation and wounds from fighting.
Dogs that were not caught in this proposed nationwide roundup, or which avoided being killed in a nationwide cull, would swiftly move into the territories of the dogs that had been removed, breeding rapidly and replacing them.
A female dog can have up to three litters of pups a year, each litter averaging seven pups. This means that one female and her offspring – and their offspring and so on – can become 67,000 dogs in six years. This is why an extended campaign of "catch, neuter, vaccinate and release" is so effective.
Even if all the dogs could be removed, the garbage problem remains, Other species would take over, notably cats, who breed even more rapidly than dogs, and monkeys. If they, too, were impounded – and cats and monkeys are far harder to catch than dogs – then the country would see an explosion in rat and mice populations. Outbreaks of bubonic plague transmitted by rats and their fleas would be far more frightening than rabies.
As we have seen in Phuket, large scale sterilisation, coupled with vaccination, works, not only in reducing numbers but also in eliminating rabies. It does require large scale investment, though far less than sheltering would, and spread over several years.
As to the issue of compulsory licensing of pets, whether there is a fee or not, we believe this is not a viable solution. It has been tried by other countries and then abandoned because the majority of dog owners – numbering in millions – simply decided not to comply.
Does Thailand have the resources to find, arrest and bring to court millions of dog owners, in order to extract small fines from them, always assuming that the authorities can prove in the first place that the dogs actually have "owners"?
We doubt very much that the government will find this is an effective measure for controlling Thailand's population of strays, reducing abandonments or reducing the spread of disease. Indeed, it is likely to have the opposite effect.
SDF Founder John Dalley, Soi Dog Foundation, Phuket

Weakness in the BKK condo market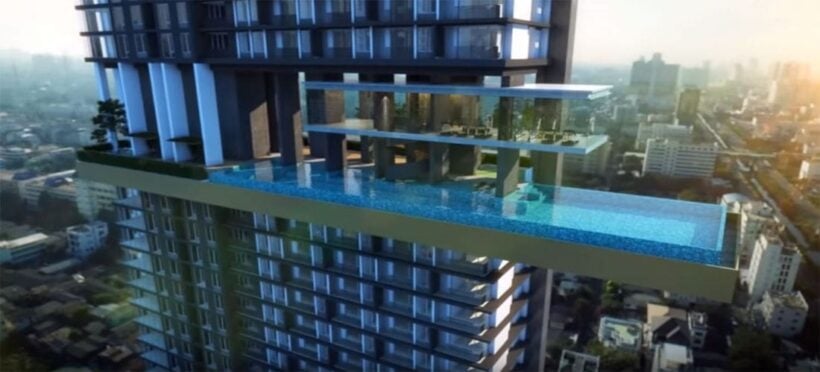 PHOTO: Nara 9 – www.nara9.net
Property consultants, Edmund Tie & Company – South East Asia – report that the new condo supply for 2019 is 'unlikely to increase' and that sales rates are disappointing in Q3.
Their report says that the take-up rate of newly launched condominium projects in Q3 in Bangkok's CBD dropped from last year's 58% to only 31%, year on year. This is even lower than the performance in Q2 which was 46%.
Developers are acknowledging that there is a weaker demand for residential units and a significant drop in overall supply.
The three highest performing condo sale segments were the 'luxury segment', followed by the 'super luxury' and 'Grade A' segments.
The average price for condos has remained flat for Q3, compared to Q2 – around 330,000 baht per square metre – but this is still a 32% increase when compared to the same quarter in 2017, according to the report.
But Edmund Tie report that the figures are just a minor 'blip' following big rises in demand and sales over the past three years. They report that the new condominium supply in the CBD during Q3 was 1,636 units, rising from 852 in Q2, 2018 – a 92% increase in new units hitting the market.
For the office sector, their report says that rents will continue to increase gradually in the final quarter of this year and into 2019, driven by limited supply.
"There will be an increased demand for office condos in Bangkok."
They say office developers remain focused on providing open-plan office space close to public transport nodes.
Walking on air. 314 metres above Bangkok.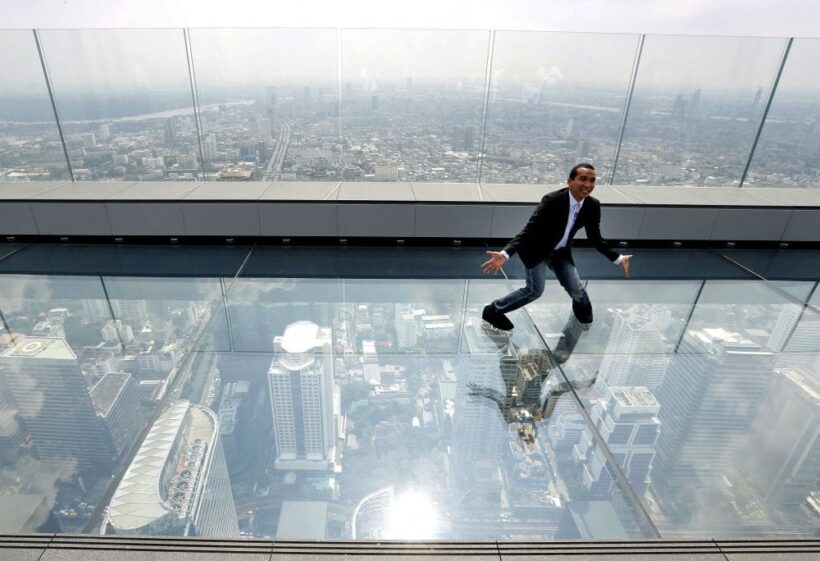 PHOTO: The Nation
King Power International Group has opened what is being marketed as the world's biggest glass-bottomed skywalk.
The new tourist (and local) attraction is on the rooftop of the 78 storey Mahanakhon building on Narathiwat Road in Bangkok's Bang Rak district. Mahanokon is Thailand's tallest building at 314 metres.
The glass skywalk has 360 degree panoramic view, vertically and horizontally. Standing on the glass platform you can see right around the Bangkok skyline and beyond. You can also look directly down, 314 metres below, to the street – not for the faint-hearted.
The building is equipped with a fast elevator which can reach the 74th floor from the ground in just 50 seconds.

King Power International (who have naming rights for the skyscraper) CEO Aiyawat Srivadhanaprabha said the glass-bottomed skywalk represents another important step and a pride for the Thai company.
"I believe that tourism is not just an engine to drive the country's economy, but also a gate toward the building of sustainable confidence and promotion of Thai identity in the eyes of the global community," said Aiyawat, an heir to the business empire of Vichai, the owner of Leicester City who died in helicopter crash recently.
The building features outdoor and indoor observation decks on the 78th and 74 floors respectively, modern shopping malls, varieties of both Thai and international food and duty-free shops (of course).
Scroll through to around 4.00 of this episode of ThinkingOfLiving to get a first peep at the new Bangkok icon.
New additions to the Thailand Michelin foodie guide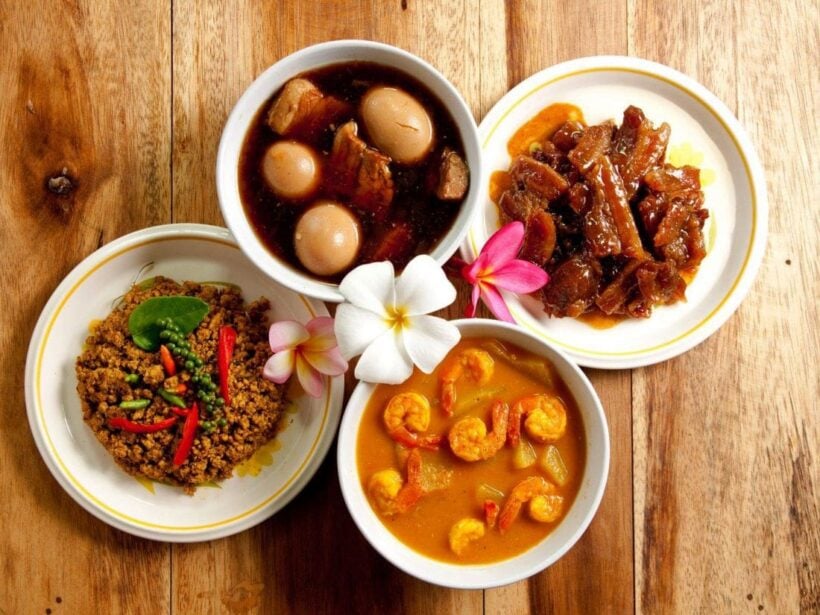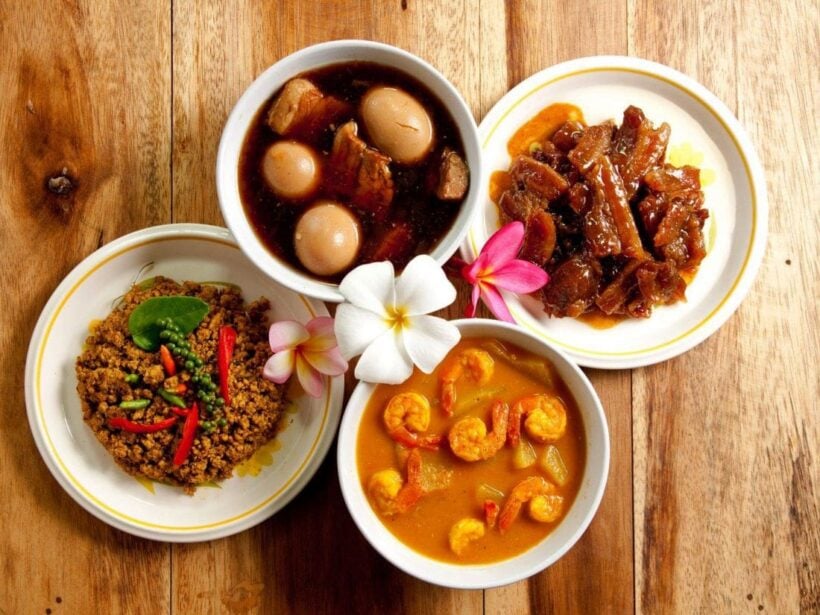 by Khetsirin Pholdhampalit
Thai street food eatery Jay Fai has retained its one Michelin star for the second consecutive year and the legendary Thai restaurant Methavalai Sorndaeng is among the new 10 additions to have been awarded one star, according to the announcement of eateries making it the second edition of Michelin Guide Bangkok.
No restaurant has achieved the coveted highest three-star rating.All three two-starred restaurants in the inaugural edition, namely Gaggan, Le Normandie and Mezzaluna have retained their stars, while Suhring has been upgraded from one to two stars.

The little red guide has been extended to cover the best dining venues in the Southern provinces of Phuket and Phang Nga for its 2019 edition.

However, Pru restaurant in Phuket is the only restaurant in the two Southern provinces to have been awarded one star.

The other 14 restaurants in both cities, such as the famous venues of Raya and Chomchan received Bib Gourmand awards for being 'good value for money'.

In addition to Methavalai Sorndaeng and Pru, other new one-starred additions include Le Du, Gaa, Canvas, R.Haan, Saawan, Sorn, Ruen Panya, and Suan Thip.

Dining venues in Bangkok's neighbouring provinces of Nonthaburi, Pathum Thani, Nakhon Pathom, Samut Sakhon and Samut Prakan are also covered in this new edition.

ORIGINAL STORY: The Nation