Soi Dog Foundation responds to rabies and dog registration stories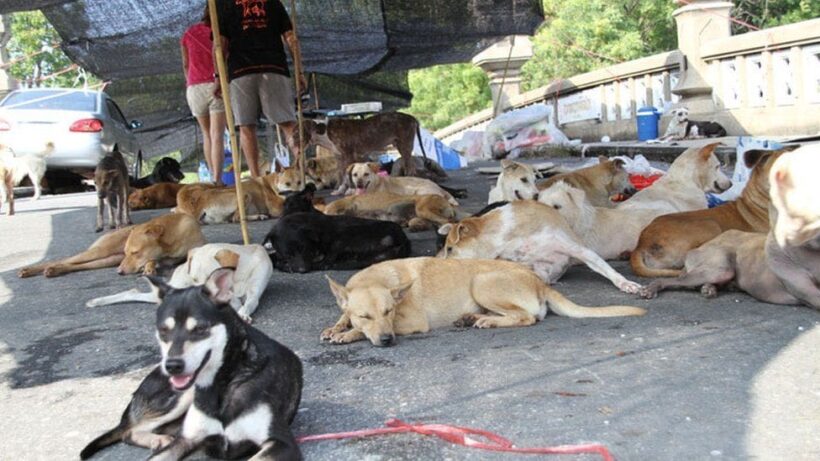 PHOTO: Bangkok Thailand Soi Dog
Phuket's Soi Dog Foundation has sent The Thaiger a response to an article published on October 16. The story was sourced from our Bangkok partners 'The Nation' and, according to Soi Dog, contains some glaring inaccuracies. You can read the original article HERE.
We reprint the response from the Soi Dog Foundation below…
"The Department of Livestock Development (DLD) carries out a survey, twice a year, in an attempt to count the number of dogs and cats in the country, both owned and stray. In 2016, it counted 7.3 million dogs and 3 million cats in Thailand, excluding Bangkok. This year the number of dogs was recorded by the DLD as 7,770,969, excluding Bangkok.
We at the Soi Dog Foundation carried out a census of free roaming dogs in Greater Bangkok two years ago and came up with a figure of 640,000, so a realistic number for dogs nationwide is somewhere around 8.4 million, not – as your story states – 820,000.
Another figure given in your story is that 40 per cent of stray dogs in Thailand could carry the rabies virus. If this were true, there would be hundreds of human deaths a year, if not thousands, and the carcasses of dead dogs would be scattered all over the place.
A story published by The Nation on September 28 ("Expert says rabies still not under control and official statistics may be misleading") gave a DLD figure of 15.3 per cent for the first nine months of this year.
But even that is highly suspect. It was based on a very small sample – just 8,472 dogs. And those were 8,472 dogs that had been caught by the DLD, and their brains examined post mortem for the virus because they were believed to be rabid.
Plainly, to base a percentage infection rate on a sample made up entirely of dogs that are already suspected to have rabies is utterly misleading. It would be like saying, "We checked a bunch of people thought to have diabetes and found that 15 per cent of them did indeed have diabetes."
The real figure must be much lower. We believe it is between 1 and 4 per cent.
At the root of all the problems being discussed is, in fact, Thailand's ineffective garbage disposal problem system, which allows a high number of dogs to survive and even get fat by scavenging from trash bins.
Trying to remove 8 million-plus dogs to "shelters" is futile, and carrying out culls (which would probably be illegal under the Cruelty Prevention and Welfare of Animals Act of 2014) would be equally ineffective. Here's why:
The cost of building shelters to hold 8.4 million dogs would be astronomical and the annual budgets for running them would equally expensive. It would be a huge drain on the national treasury.
Dumping dogs in government pounds would probably lead to large scale suffering and death, as was seen earlier this year when, as a result of the rabies panic, 3,000 dogs were crammed into the government animal quarantine facility in Nakhon Phanom. In just weeks, around 2,300 died from disease, starvation and wounds from fighting.
Dogs that were not caught in this proposed nationwide roundup, or which avoided being killed in a nationwide cull, would swiftly move into the territories of the dogs that had been removed, breeding rapidly and replacing them.
A female dog can have up to three litters of pups a year, each litter averaging seven pups. This means that one female and her offspring – and their offspring and so on – can become 67,000 dogs in six years. This is why an extended campaign of "catch, neuter, vaccinate and release" is so effective.
Even if all the dogs could be removed, the garbage problem remains, Other species would take over, notably cats, who breed even more rapidly than dogs, and monkeys. If they, too, were impounded – and cats and monkeys are far harder to catch than dogs – then the country would see an explosion in rat and mice populations. Outbreaks of bubonic plague transmitted by rats and their fleas would be far more frightening than rabies.
As we have seen in Phuket, large scale sterilisation, coupled with vaccination, works, not only in reducing numbers but also in eliminating rabies. It does require large scale investment, though far less than sheltering would, and spread over several years.
As to the issue of compulsory licensing of pets, whether there is a fee or not, we believe this is not a viable solution. It has been tried by other countries and then abandoned because the majority of dog owners – numbering in millions – simply decided not to comply.
Does Thailand have the resources to find, arrest and bring to court millions of dog owners, in order to extract small fines from them, always assuming that the authorities can prove in the first place that the dogs actually have "owners"?
We doubt very much that the government will find this is an effective measure for controlling Thailand's population of strays, reducing abandonments or reducing the spread of disease. Indeed, it is likely to have the opposite effect.
SDF Founder John Dalley, Soi Dog Foundation, Phuket


Read more headlines, reports & breaking news in Bangkok. Or catch up on your Thailand news.
Bangkok smog: Police on the lookout for dirty exhaust from vehicles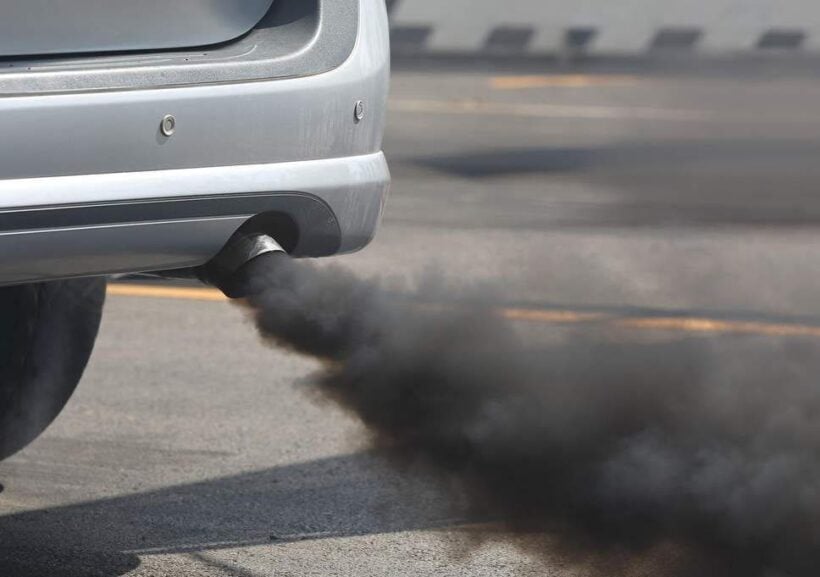 by Khanathit Srihirundaj
It's either a knee-jerk reaction, media stunt or something we hope to see a lot more of.
Checking vehicles with plumes of dirty smoke coming out of their exhaust.
To help curb fine-particle dust pollution in Bangkok, traffic police have increased the number of checkpoints where they will check vehicles spewing black exhaust smoke.
The number of checkpoints was increased on Tuesday to 20 from the previous 12, leading to 1,000 vehicles being cited and fined, traffic police commander Pol Maj-General Jirasan Kaewsang-ek said on Wednesday.
Jirasan said diesel-engine vehicles were the main culprits, along with too-old engines, and they together made a large contribution to the 60 per cent of the polluting PM2.5 particulates that were attributed to vehicle engines.
Police are putting an emphasis on removing the exhaust-spewing vehicles from the most pollution-prone areas such as Bung Kum and Chatuchak districts.
As there was insufficient staff for the checkpoints, police would ask that some officials from the Pollution Control Department be assigned to aid them during this period, Jirasan said.
In future, police may impound the vehicles or suspend the vehicle's use as a more severe punishment, he added.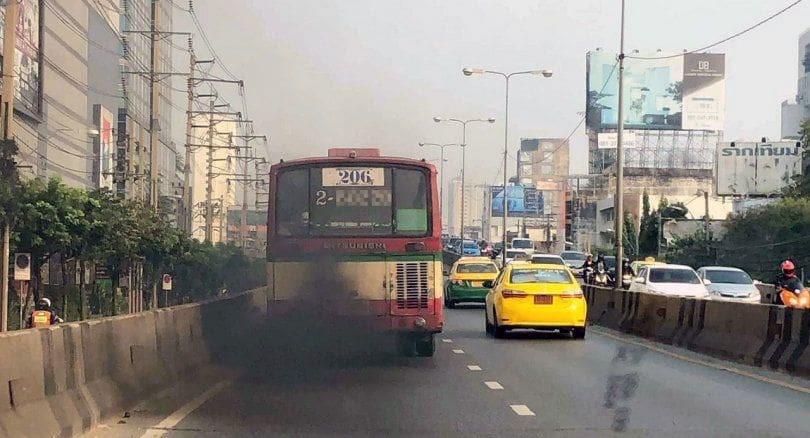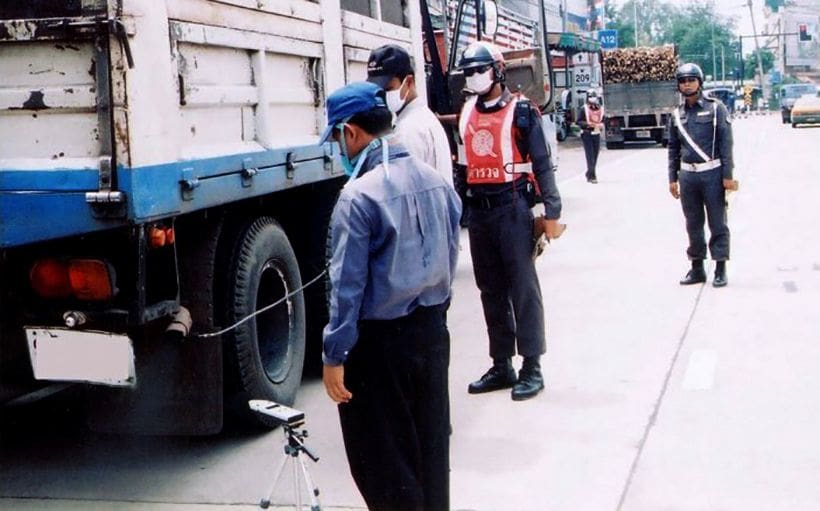 SOURCE: The Nation
Bangkok smog: Chatuchak school closes for the rest of the week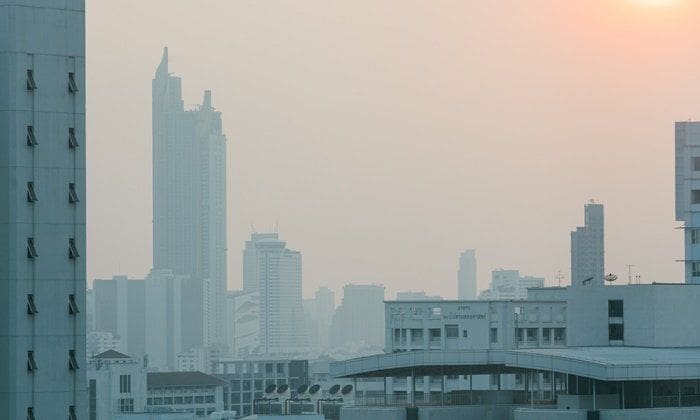 A kindergarten in Chatuchak, to the north of central Bangkok, has suspended classes because of air pollution that has landed Bangkok in the top 10 list of worst-polluted cities.
Bangkok still lags far behind some of the world's most polluted cities, including the Afghani capital Kabul (at 576), Delhi in India (306) and Mongolia's Ulaanbaatar (300). But the Top 10 worst air-pollution list is not the list Bangkok wants to be in.
Bangkok and Pattaya remain in the 'unhealthy' or 'unsafe' levels today whilst some cities in northern Thailand are also suffering with poor air quality.
Surang Khamneungnet, director of Jananan Kindergarten in Chatuchak, said pupils had been kept indoors in recent days and the grounds sprayed with water three times a day, but the children had become listless and were eating less.
The school is closed for National Teachers Day today anyway but will remain closed tomorrow and Friday because of the air pollution, she said.
Chulalongkorn University logistics expert Manoj Lohatepanont at a seminar on Tuesday advised schools to consider closing temporarily to reduce health risks for students and curb the number of cars on the roads, one source of PM2.5.
PM Prayut Chan-o-cha separately said the Education Ministry should use its discretion in deciding whether "at-risk" schools should be closed.
SOURCE: The Nation | aqicn.org


Crisis meetings in Bangkok today over smog solutions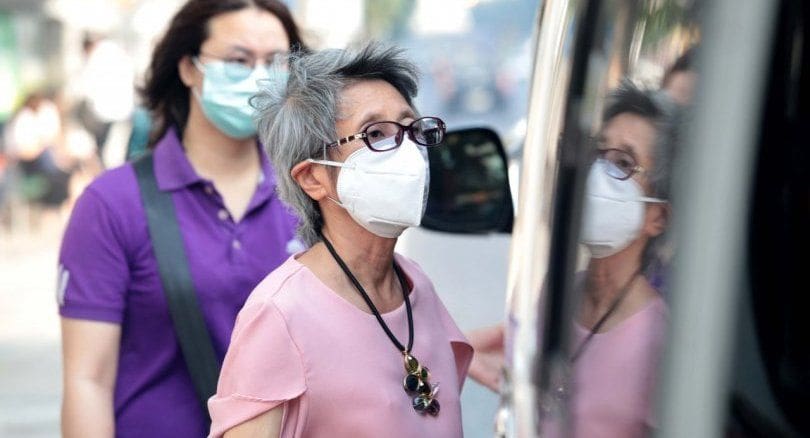 PHOTOS: The Nation
Urgent meetings are being held in Bangkok today to address the acute smog problems in the capital.
The Pollution Control Department and Bangkok Metropolitan Administration are gathering today in their latest efforts to battle with the persistent smog while dust particles continue to blanket the capital with smog levels alarming locals and causing tourists to cancel their holidays.
The meeting was organised after the authorities concerned rushed rushed to find solutions to help ease the problem, including cleaning roads more often, spraying water over Greater Bangkok's sky (useless), trying to produce artificial rain with cloud-seeding and enforcing strict laws against vehicles emitting excessive exhaust fumes.
PM General Prayut Chan-o-cha "has instructed relevant authorities to introduce additional measures to deal with this situation", Government Spokesman Puttipong Punnakanta said.
The Bangkok Metropolitan Administration (BMA) and the Army's efforts to spray water to ease the pollution on Monday night and yesterday morning did not appear to help much.
For instance, pollution was marginally brought down to 90 from 96 on Monday and to 71 yesterday on Phaholyothin Road in the capital.