Service-minded sailors to shore up
PHUKET: As the end of May draws near, the crews of the USS Nimitz, a prominent American Navy supercarrier, along with the USS Princeton, a Ticonderoga-class guided missile cruiser, are set to moor off Phuket for three days of shore leave – but it's not just leisurely R&R that the crews have their sights on.
Faithful crew, male and female, will once again be making a positive impact on Phuket and the surrounding region through a handful of community service projects (COMSERV) organized by the Navy League of Phuket (NLP).
To ensure that such projects break ground smoothly, the NLP – officially known as the Thailand Southern Seaboard Council, and a division of the Navy League of the United States – has joined forces with the Rotary Club of Patong Beach, the Lions Club of Patong Beach and the Glenn Defense Marine Group, the husbanding contractor for the US Navy in Thailand.
Adding to the 109 COMSERVE projects that have previously been completed on, off, and around the island, the upcoming supercarrier visit will see 13 more projects carried out at various locations.
Highlighting the nature of the COMSERVE efforts, the following are details about two ongoing model projects.

River erosion control and land recovery @ orphanage
Just across the Sarasin bridge, north of Phuket island in Phang Nga province's Tai Muang district, is the Home & Life Orphanage, the humble abode of a wonderful family unit comprising 26 children, orphaned as a result of the devastating 2004 tsunami, and four gracious caretakers.
On the premises of the orphanage are several buildings, including dorms, an office, bakery, and coffee shop. The property is beside a river that had eroded the land, making it unfit for use, while the integrity of the bakery and several other buildings has also been threatened.
Over the past year, the river bank has been shored-up a bit thanks to generous donations from the Rotary Club of Patong Beach, in addition to the dedicated service of US Navy and Marine volunteers partaking in a series of COMSERV initiatives. This ongoing effort has been fueled by the hard work of members of the USS Comstock (LSD-45), USS Green Bay (LPD-20), USS Kidd (DDG 100), and the USS Ford (FFG 54), as well as volunteers from the Royal Thai Navy from the nearby Thai Navy Region 3's Phang Nga Naval Base.
The next and current phase is to recover and backfill some of the degraded land so that a playground can be built in the near future. This job will utilize about 40 volunteers, 15 to 25 of whom will be dispatched from the US Navy, along with another 15-20 volunteers from the Royal Thai Navy.
In preparation, top soil has been delivered to the site using a small tractor. The first day will commence with hard labor to backfill the area behind the latest row of gabion cages already in place. On the second day, the volunteers will install another row of gabion cages, which will be filled with heavy rocks. Then, on the final day, the area behind the new row of gabion cages will be backfilled with soil to recover the land, which will be the site of a playground to be built at a future date.
Maintence jobs @ migrant workers' children's school
The Bang Jo Learning Center is a school for migrant workers' children in Cherng Talay, Phuket, that was set up in 2010 by the Rghmonya Labour Union's
Operation Learning Projects Center, which is based in nearby Ranong province.
Legal Burmese migrant worker families living in construction worker camps in Bang Jo and other Thalang areas requested that a Burmese Learning Center be built so their children could receive education equivalent to what they would receive in their home country, Myanmar.
The children are taught Math, Social Studies, Dance, History, Science, English, Burmese and Thai – reading and writing. The school began with thirty students and two teachers, but is now growing to accommodate sixty children and three teachers.
The school is currently run and supported by the Good Shepard Phuket, which is part of the Good Shepard Sisters Thailand. A major part of this foundation's objective is to empower the students to be productive members of society when they return to their home country.
There are many small projects at the Bang Jo Learning Center which will be accomplished over three days. These include:
• Repairs to the school's basic electrical system. Thai electricians will do some wiring for safety, while volunteers will install four wall fans.
• Installation of new playground equipment. This needs to be assembled and installed after the playground is cleaned of rubble. The equipment includes a small trampoline.
• Fitting of locks and latches to classroom doors for better security.
• Tiling of two playrooms, which will be completed in collaboration with local Thai masons.
• Painting of the outside of the building's walls with another coat of paint.
• Playing and interfacing with the 60 children, possibly teaching them some basic English.
• Numerous other clean-up and small painting jobs if time permits.
For more information and inquires on how to contribute, volunteer or become a sponsor of COMSERVE initiatives, contact Brad Kenny, Charter Member and COMSERV Coordinator, US Navy League, Thailand Southern Seaboard Council, on 081-633 4279 in Thailand, or, from outside of Thailand, on +|66 81-633 4279; email: esppkt@ksc.th.com.
Keep in contact with The Thaiger by following our
Facebook page
.
Tax on salt content being considered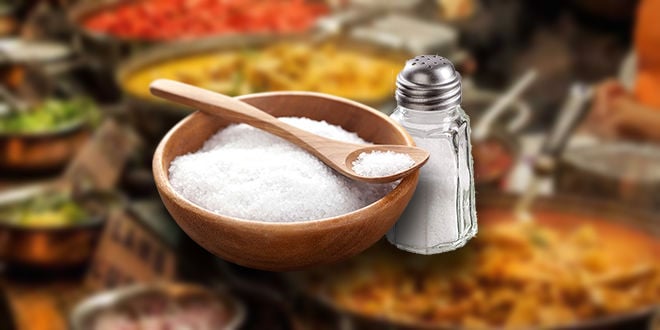 The Excise Department is considering imposing a tax on the salt content of food to encourage food producers to reduce the sodium content of snacks, instant noodles and seasoning cubes.
The director of the Office of Tax Planning said that the department is discussing a limit on the amount of sodium food can contain, in line with the standard set by the World Health Organization (WHO), which is 2,000 milligrams of salt per day.
In reality, Thai people consume an average of 1,000 milligrams per meal, making their daily intake well above WHO guidelines, according to the director.
He said any tax imposed would be at a level which would encourage food producers to reduce the sodium in their processed food without being punitive, adding that the proposal isn't intended to generate more tax revenue, but to help protect the health of consumers. Excessive sodium in the diet can lead to high blood pressure and kidney disease.
Fish sauce, soy sauce and salt would not be taxed.
SOURCE: thaipbsworld.com
Keep in contact with The Thaiger by following our
Facebook page
.
Water shortage warnings in 22 provinces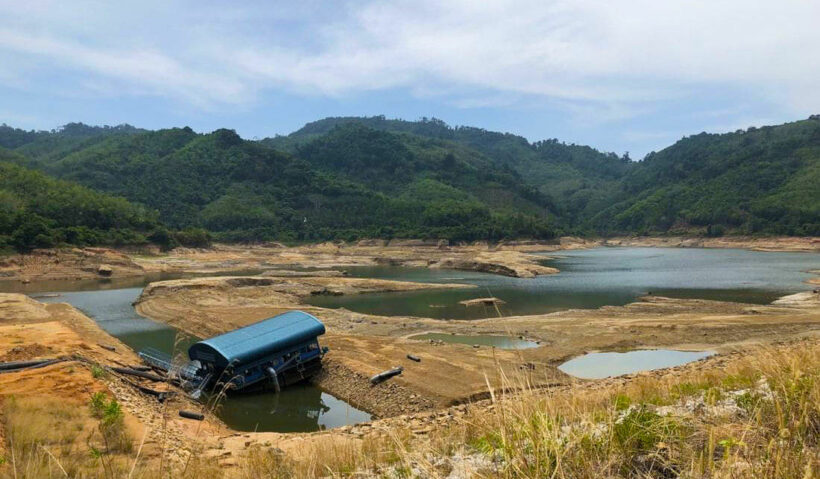 People living in 22 Thai provinces are being warned to prepare for shortages of drinking water during the upcoming dry season, due to start on November 1st.
The warning was issued by the National Water Resources Office, citing low levels in reservoirs, which are the main sources for tap water production waterworks in 22 provinces.
Areas at risk identified by the office are in northern, north-eastern, eastern and southern provinces.
Measures have been adopted by agencies charged with dealing with water shortages. including dredging water channels to allow greater volumes of water to flow into reservoirs, drilling underground wells, enlarging storage ponds and the purchase of water to supply to those in urgent need.
The Royal Irrigation Department has announced that people should use water sparingly.
There are currently about 6 billion cubic metres of usable water in reservoirs in the affected provinces, with 5 billion cubic metres reserved for consumption and ecological preservation, leaving only 1 billion cubic metres for use in agriculture.
This means farmers in the Chao Phraya river basin may not be able to grow a second crop of rice this year.
SOURCE: thaipbsworld.com
Keep in contact with The Thaiger by following our
Facebook page
.
Green Day heading back to BKK in 2020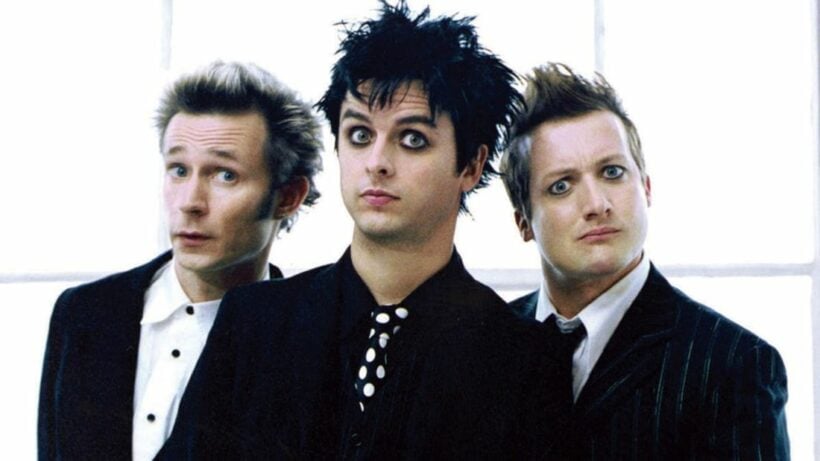 Green Day, five-time Grammy Award winners, are embarking on a global tour in 2020, including a stop-over in Bangkok during March. The rock 'n' roll Hall of Fame inductees will perform a series of concerts throughout Europe, UK, North America and Asia.
"Green Day Live in Bangkok" takes place on March 11, 2020 at Impact Arena, Muang Thong Thani. But it's not their first time. Green Day sold out concerts in their last Thai live gigs in 1996 and 2010.
Formed in 1986 in Berkeley, California, Green Day is one of the world's best-selling bands of all time, with more than 70 million records sold worldwide and 10 billion cumulative online streams of their music and performances. Their 1994 breakout album "Dookie" is widely credited with popularising and reviving mainstream interest in punk rock, catapulting a career-long run of No 1 hit singles.
In 2004, Green Day released the rock opera "American Idiot", selling more than 7 million copies in the US alone and taking home the Grammy Award for Best Rock Album. In 2010, a stage adaptation of "American Idiot" debuted on Broadway to critical and commercial acclaim. Entertainment Weekly called Green Day, "The most influential band of their generation," while Rolling Stone said, "Green Day have inspired more young bands to start than any act this side of KISS, and that doesn't seem to be changing."
Green Day Live in Bangkok 2020 is on March 11, 2020 at Impact Arena, Muang Thong Thani.
Ticket prices start at 2,000 baht and tickets go on sale on November 2 at all ThaiTicketMajor outlets via www.livenation.co.th or www.thaiticketmajor.com or call: 02 262 3838 for more information.
SOURCE: The Nation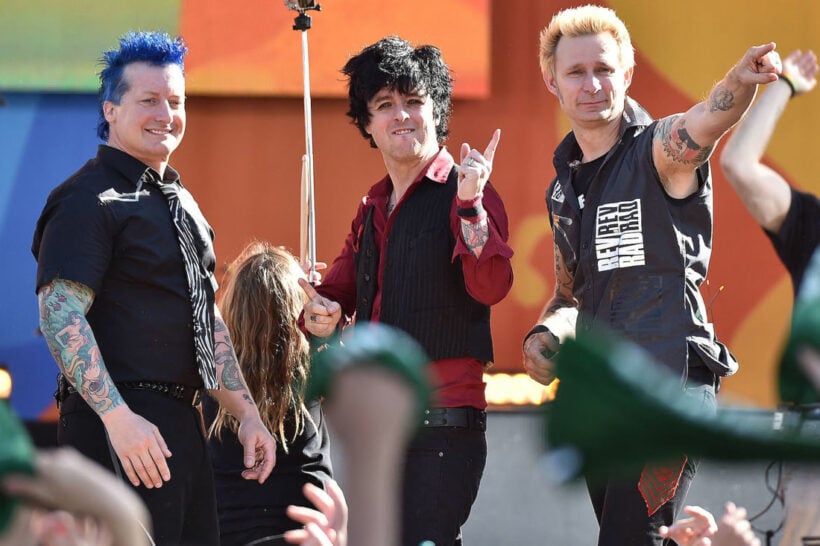 Keep in contact with The Thaiger by following our
Facebook page
.