Service-minded sailors to shore up

PHUKET: As the end of May draws near, the crews of the USS Nimitz, a prominent American Navy supercarrier, along with the USS Princeton, a Ticonderoga-class guided missile cruiser, are set to moor off Phuket for three days of shore leave – but it's not just leisurely R&R that the crews have their sights on.
Faithful crew, male and female, will once again be making a positive impact on Phuket and the surrounding region through a handful of community service projects (COMSERV) organized by the Navy League of Phuket (NLP).
To ensure that such projects break ground smoothly, the NLP – officially known as the Thailand Southern Seaboard Council, and a division of the Navy League of the United States – has joined forces with the Rotary Club of Patong Beach, the Lions Club of Patong Beach and the Glenn Defense Marine Group, the husbanding contractor for the US Navy in Thailand.
Adding to the 109 COMSERVE projects that have previously been completed on, off, and around the island, the upcoming supercarrier visit will see 13 more projects carried out at various locations.
Highlighting the nature of the COMSERVE efforts, the following are details about two ongoing model projects.

River erosion control and land recovery @ orphanage
Just across the Sarasin bridge, north of Phuket island in Phang Nga province's Tai Muang district, is the Home & Life Orphanage, the humble abode of a wonderful family unit comprising 26 children, orphaned as a result of the devastating 2004 tsunami, and four gracious caretakers.
On the premises of the orphanage are several buildings, including dorms, an office, bakery, and coffee shop. The property is beside a river that had eroded the land, making it unfit for use, while the integrity of the bakery and several other buildings has also been threatened.
Over the past year, the river bank has been shored-up a bit thanks to generous donations from the Rotary Club of Patong Beach, in addition to the dedicated service of US Navy and Marine volunteers partaking in a series of COMSERV initiatives. This ongoing effort has been fueled by the hard work of members of the USS Comstock (LSD-45), USS Green Bay (LPD-20), USS Kidd (DDG 100), and the USS Ford (FFG 54), as well as volunteers from the Royal Thai Navy from the nearby Thai Navy Region 3's Phang Nga Naval Base.
The next and current phase is to recover and backfill some of the degraded land so that a playground can be built in the near future. This job will utilize about 40 volunteers, 15 to 25 of whom will be dispatched from the US Navy, along with another 15-20 volunteers from the Royal Thai Navy.
In preparation, top soil has been delivered to the site using a small tractor. The first day will commence with hard labor to backfill the area behind the latest row of gabion cages already in place. On the second day, the volunteers will install another row of gabion cages, which will be filled with heavy rocks. Then, on the final day, the area behind the new row of gabion cages will be backfilled with soil to recover the land, which will be the site of a playground to be built at a future date.
Maintence jobs @ migrant workers' children's school
The Bang Jo Learning Center is a school for migrant workers' children in Cherng Talay, Phuket, that was set up in 2010 by the Rghmonya Labour Union's
Operation Learning Projects Center, which is based in nearby Ranong province.
Legal Burmese migrant worker families living in construction worker camps in Bang Jo and other Thalang areas requested that a Burmese Learning Center be built so their children could receive education equivalent to what they would receive in their home country, Myanmar.
The children are taught Math, Social Studies, Dance, History, Science, English, Burmese and Thai – reading and writing. The school began with thirty students and two teachers, but is now growing to accommodate sixty children and three teachers.
The school is currently run and supported by the Good Shepard Phuket, which is part of the Good Shepard Sisters Thailand. A major part of this foundation's objective is to empower the students to be productive members of society when they return to their home country.
There are many small projects at the Bang Jo Learning Center which will be accomplished over three days. These include:
• Repairs to the school's basic electrical system. Thai electricians will do some wiring for safety, while volunteers will install four wall fans.
• Installation of new playground equipment. This needs to be assembled and installed after the playground is cleaned of rubble. The equipment includes a small trampoline.
• Fitting of locks and latches to classroom doors for better security.
• Tiling of two playrooms, which will be completed in collaboration with local Thai masons.
• Painting of the outside of the building's walls with another coat of paint.
• Playing and interfacing with the 60 children, possibly teaching them some basic English.
• Numerous other clean-up and small painting jobs if time permits.
For more information and inquires on how to contribute, volunteer or become a sponsor of COMSERVE initiatives, contact Brad Kenny, Charter Member and COMSERV Coordinator, US Navy League, Thailand Southern Seaboard Council, on 081-633 4279 in Thailand, or, from outside of Thailand, on +|66 81-633 4279; email: [email protected].
"Self-myofascial release" – what is foam rolling?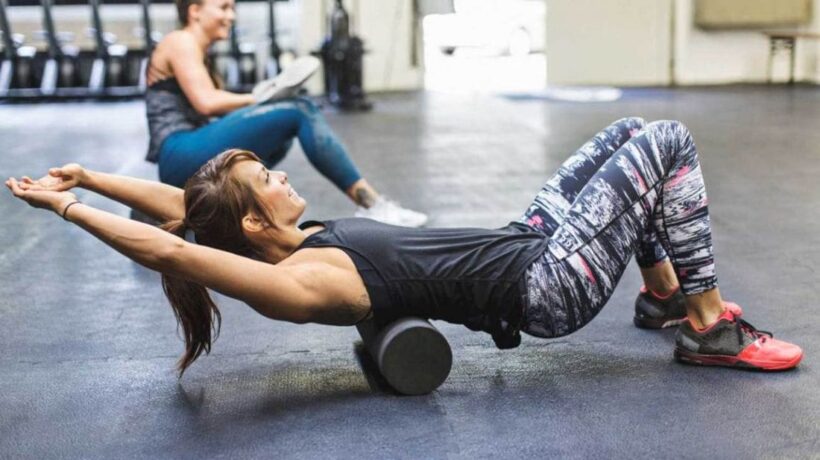 by Krix Luther
The word is out about self-myofascial release – foam rolling – and, no, Thailand people, this doesn't have to do with a 'soapy' or 'happy-endings'.
So what is foam rolling you ask? Well, it was once a secretive technique used by professional coaches and therapists but has become a regular practice for people across the spectrum of all fitness levels.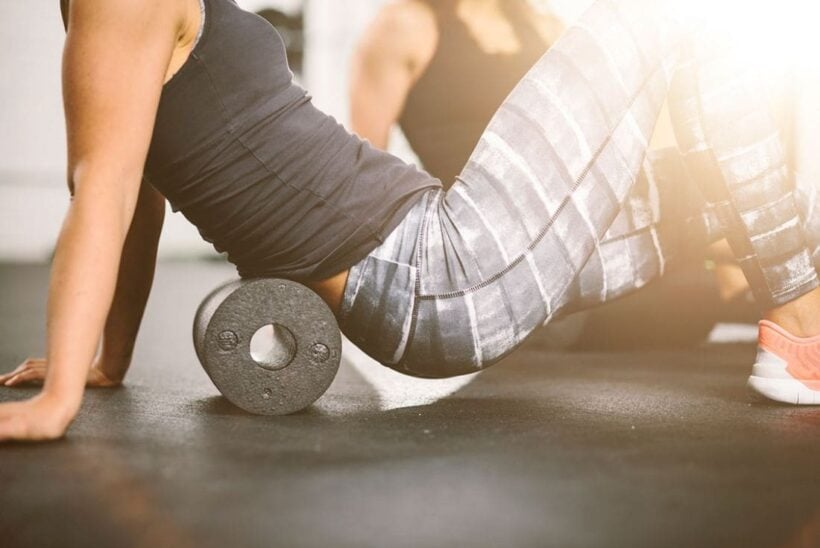 Self-myofascial release is just a fancy term for a technique of self-massage that helps deal with muscle tightness and trigger points.
With a massage parlour never being farther than a kilometre away, and decent one-hour massage costing you less than 500 baht, it might be difficult to see the point of learning the technique – which would explain why I always see a bunch of rarely used foam rollers in the corner of Nai Harn Gym in Phuket (one of the places I work).
Nonetheless, the understanding of your body and muscle structures that comes with practising the technique can offer many benefits.
Increases flexibility and range of motion
Improves blood circulation
Prevents chances of DOMS
Reduces post-workout stress
Helps with post-workout cooldown
Reduces recovery time
Prevents training-related injuries
Reduces chances of overtraining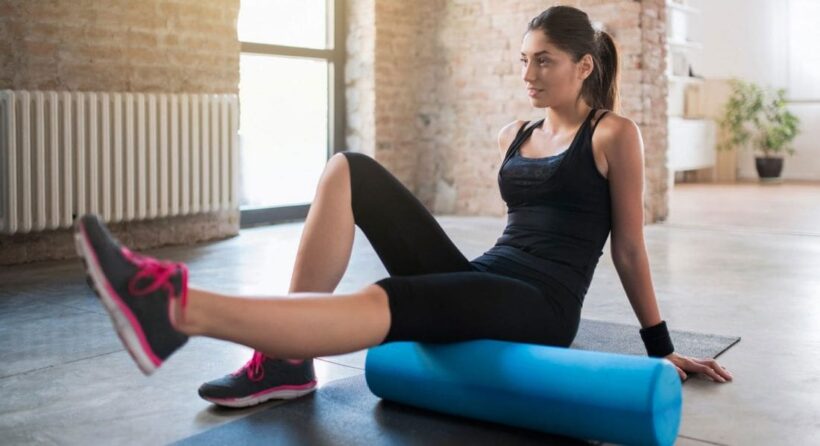 The practice can be done with a foam roller, lacrosse ball, Theracane or your own hands by simply applying pressure to specific points on your body, aiding in the recovery of muscles and assisting in returning them to normal function. We can think of 'normal function' as when your muscles are elastic, healthy and ready to perform at a moment's notice.
Foam rolling after a workout will provide deep compression that will help relax tight muscles and adhesions (fibrous bands) between muscle layers and their surroundings. The benefits of foam rolling are outstanding, in addition to increasing blood flow, which will speed up muscle recovery. Foam rolling can be used for a variety of corrective bodywork.
It can loosen muscles to re-balance posture, re-establish proper movement patterns, enhance performance and help create pain-free movement.
Stretching alone is not always enough when it comes to releasing the tightness, which makes the technique very helpful. Additionally, you are able to feel exactly what is happening and adjust the pressure so that it is uncomfortable, but not unbearable – not always the case when it comes to the toes of your Thai masseuse digging into your back.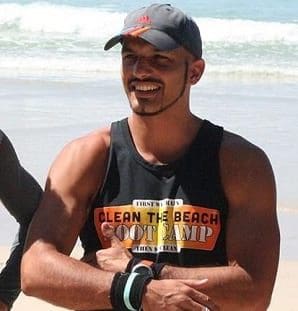 Krix Luther has been a Personal Trainer in Phuket for more than 10 years, he specialises in weight loss, strength & conditioning, TRX and CrossFit. For more information about Krix and his services, visit krixluther.com
Japan's legendary cherry blossom is only 5 hours away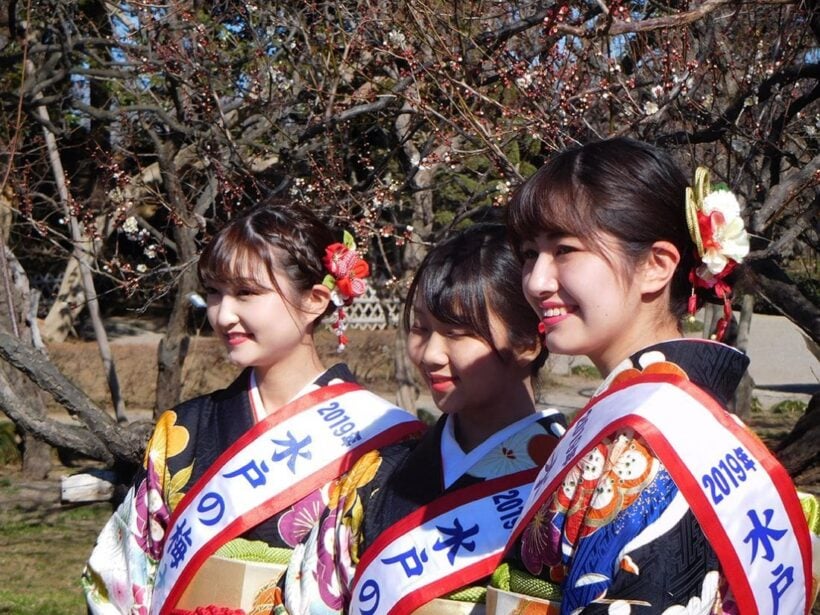 by Kaoru
Do you travel frequently between Thailand and North America and want to break your journey on the way? Or are you simply looking for somewhere to escape the scorching weather forecast for the next few months? 
Japan has become a very popular holiday destination among Thais with visitor numbers expected to reach one million a year. Many of them are excited to see snow in winter but March~April is a more pleasant time of year with spring flowers and festivals all over the country. Cherry blossoms are well known but the plum blossom season starts earlier in mid-February and the flowers last longer. 
While in Thailand I met so many expats, mainly farang, who had "been there, done that" all over Asia but not yet been to Japan. It seems these days, it's the free-spending Thais who are travelling in numbers. Budget airline Nok Scoot started flying from Don Muang to Tokyo Narita last year and Thai Lion has now joined the competition. 
Those of you bound for North America can connect flights in Tokyo or Osaka, flying legacy carriers like JAL or ANA out of Bangkok Suvarnabhumi (BKK.) Actually, Tokyo has two international airports, Haneda (HND) which is close to the city and Narita (NRT.)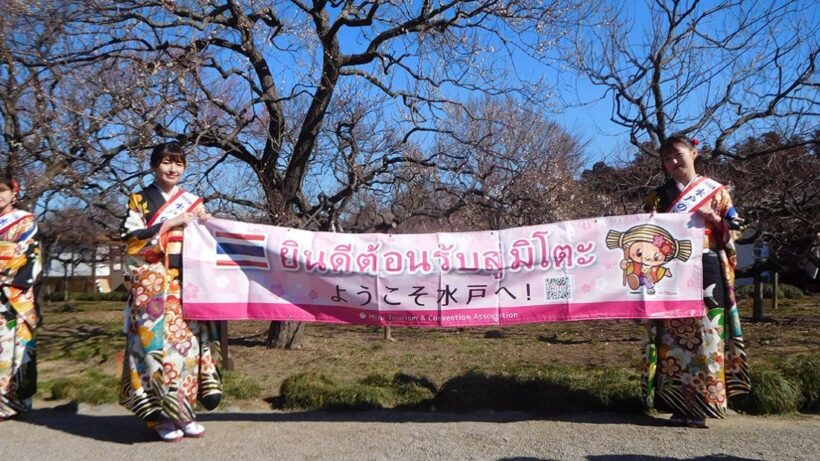 Narita Airport is about 60 kilomentres from Tokyo but lies close to a temple town of the same name, only 10 minutes by train. Plum blossom festival is held there until March 3, Buddha's Birthday is celebrated earlier than Thailand in April, and there will be two days of drum (taiko) performances on April 13 and 14.
However the largest plum blossom festival in the region is held between February 16 and  March 31 in Mito, Ibaraki Prefecture, about an hour and a half from NRT by coach.
To visit this event you might need a stopover of at least one night. The main venue is the Kairakuen Garden with 3,000 plum trees spread over 50 hectares.  On selected dates an outdoor tea ceremony will be held, and you may also like to taste local plum wine which is sweet and a lot milder than sake (Japanese rice wine.) 
"Plum Blossom Ambassadors," ladies dressed in traditional costume (kimono) greet visitors at the gardens. Thailand is a photogenic country and so is Japan. I was in Chiang Mai until a few weeks ago, so with memories still fresh from the Flower Festival, I quickly approached of them for a photo shot. 
Then, a prominent feudal lord who ruled Mito reappeared from a few hundred years ago and also wanted to join the photo. Known as Mito Komon, his retired life is dramatised as a legendary figure who travels around the country disguised as a commoner, confronting villains and exposing corruption while helping the weak.
Even if you are familiar with Asia you will notice big differences as well as similarities when you come to Japan. "Will I be able to communicate and find my way around?" You might ask. Japan's ranking in terms of English proficiency is in the same league as Thailand, only slightly ahead, according to one research by an international language education organisation. That sounds challenging to any foreign visitor but it shouldn't put you off- If you enjoy life in Thailand you already know how to adapt to a different culture. 
* Special thanks to Mito Tourism and Convention Association for arranging my visit. Thai visitors please let them know beforehand that you are coming so that they can display their welcome banner.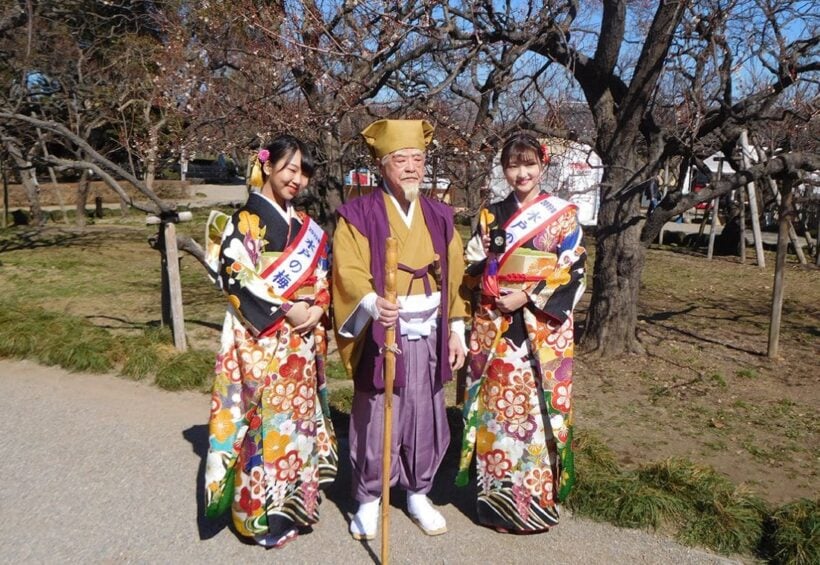 The legalisation of marijuana for medical purposes, is now in effect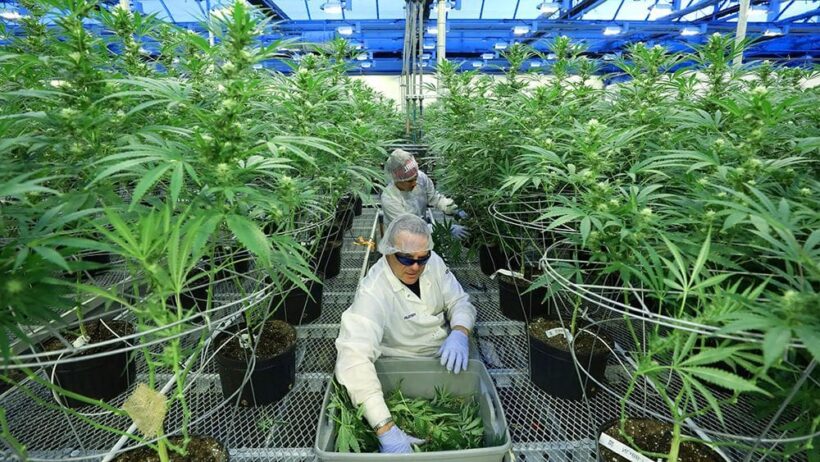 Grass, pot, ganja, marijuana… cannabis.
Whatever you want to call it, it can now be grown legally in Thailand and used in medical and scientific applications with the consent of the authorities, under strict guidelines.
The Narcotics Act 2562, which seeks to amend specific provisions of the Narcotics Act of 1979 to enable the use of marijuana for the treatment of patients, study, research and development, has now been published in the Royal Gazette.
The revised also allows for cultivation in agricultural, commercial and industrial uses for medical benefits as well.
However, the legal use of marijuana will be placed under the control of a committee headed by the permanent secretary of agriculture and comprises heads of several departments such as the Health Support Services Department, the Industrial Works Department, the Mental Health Department and the Medical Council.
The law also allows for the legal use of "kanchong", or hemp, with consent from the committee.
Import and export of marijuana in quantities, appropriate for medical treatment of certain ailments, is now permissible under the law, but there must be a prescription or a certificate from a certified medical practitioner.
However, the import or export of marijuana in excess of 10 kilograms remains prohibited as this will be considered trafficking in narcotics.
This is the first time in Thailand that marijuana can be used legally for medical or scientific purposes despite the fact that the studies indicate the plant may possess medicinal qualities of value to some patients.
The controlled use of marijuana for medical and scientific purposes is considered an initial step which will eventually lead to wider use for other purposes.