Uncertainty in Bangkok's residential property market – CBRE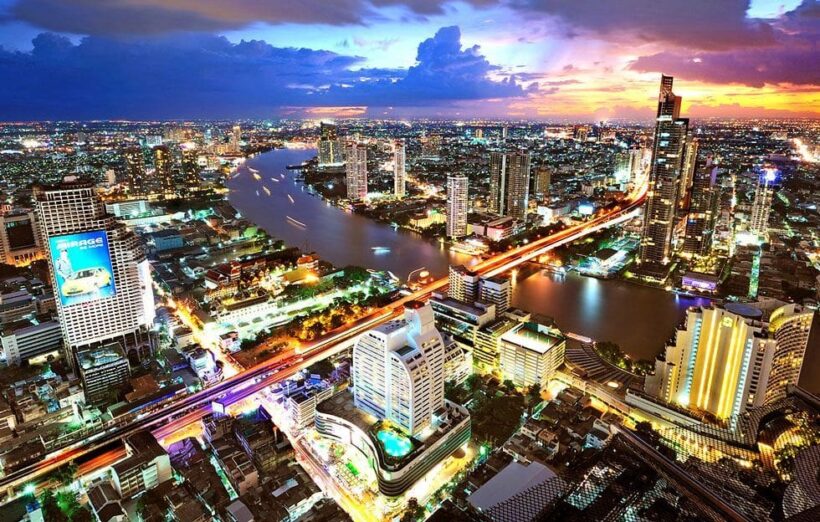 CBRE, an international property consultancy company, is reporting 'looming uncertainty' in the Bangkok residential property market.
Although developers have recently increased their launches of condominiums, sales to Thai buyers have slowed in some locations and are likely to slow further with the coming imposition of tighter mortgage lending.
Some developers are trying to find locations where there is real demand from Thai end-users and develop projects that buyers can afford. Others have increased their reliance on foreign sales where there is uncertainty as to who will be the final occupier.
The downtown expatriate rental market is stable, but CBRE thinks the local rental market in the midtown/suburban areas is quite flat, so buy-to-rent investors may not achieve the yields they were expecting.
The Bank of Thailand has recently imposed tighter regulations on mortgage lending by reducing loan to values (LTV) for certain categories of purchasers in an effort to curb mortgage and property market risks and improve housing loan quality.
Effective from April 1, 2019, these new measures will favour first home buyers with genuine demand as opposed to buy-to-rent investors with multiple outstanding mortgages, who are searching for yield.
Although the new regulations will not force developers to collect minimum down payments at contract signing, it will encourage them to collect higher down payments to reduce the risk of loan defaults upon transfer. This will reduce the demand from speculative buyers as they will be required to pay up to 20-30% for the down payment from today's 10-15%. CBRE believe these measures will certainly cool down and stabilise the overall market situation.
As domestic demand is expected to shrink as a result of the new mortgage restrictions, CBRE anticipates a domino effect where developers will further shift their reliance towards foreign buyers, who purchase primarily with their own funds, as all the money must come in from overseas as foreign currency to comply with the foreign condominium ownership regulations.
Many developers have reported that they have increased foreign condominium sales, particularly to Chinese buyers, both in the form of individual purchases and bulk purchases by Chinese property agencies.
Several projects have revealed that they have reached their limits of foreign ownership quota (49% of the saleable area) which has been a very rare occurrence in the past.
"This further raises our concerns on whether high reliance on foreign sales is positive. It is still uncertain whether these foreign buyers will transfer title if they were speculators and there is no clarity on who will live in these units once construction finishes. Most of the foreign buyers are investors and we doubt that they will live in the units which they bought," said Ms. Aliwassa Pathnadabutr, Managing Director of CBRE Thailand.
Based a survey by CBRE Research, roughly 7,200 units were launched in the downtown area in the third quarter (Q3) 2018, compared to only 1,300 units launched in the first two quarters of the year. The total number of downtown units launched in the first three quarters of 2018 represents an 8% growth from the same period last year.
The average asking price of units in freehold condominium projects which were under construction (high-end and above) in downtown Bangkok increased slightly by 1.7% Y-o-Y to 277,000 baht per square metre.
CBRE says it does not believe that average prices in the downtown area will drop, except possibly in a very limited number of completed projects with a high level of unsold inventory. According to developers, sales performance of under construction condominium units in the downtown area has dropped to 67% compared to 77% from the same period last year.
The outlook is that sales will be relatively slow for most projects in the downtown area with buyers being more selective, especially for projects that are asking for more than 300,000 baht per square metre. Developers looking to achieve high price levels will have to convince buyers that their project is really worth top prices.
CBRE Research reports that a total of 18,200 condominium units were launched in the midtown/suburban areas this quarter, the highest number of units launched in a quarter since Q3 2013.
The total number of midtown units launched in the first three quarters of 2018 represents a decline of 4% from the same period last year. Developers are now focusing on locations along the future mass transit lines such as the extensions of the BTS Green Line and MRT Blue Line as well as the under construction MRT Orange Line, Yellow Line and Pink Line.

The average asking price of off-plan condominium units in midtown/suburban Bangkok increased slightly to 99,700 baht per square metre, up by 5.6% Y-o-Y. The sales performance of more than 200 midtown/suburban condominium projects that were under construction was 71%, compared to 59% in the same period last year.
CBRE believes that the improvement in sales performance of projects in the midtown/suburban areas can be attributed to block sales to Chinese property agencies, although it is uncertain whether these sales will actually translate into transfers at completion.
With rising supply and uncertainty about domestic end-user driven demand and some fears about the sustainability of foreign demand, the outlook for the condominium market has become more uncertain.
In the downtown market, there may have to be some realignment of developers' expectations on prices in the prime areas or concentration on central locations with slightly cheaper land prices such as Sukhumvit 63 (Soi Ekkamai) rather than Sukhumvit 55 (Soi Thonglor). The midtown/suburban market will have to be increasingly reliant on Thai end-user demand for projects where buyers can get a mortgage with fewer speculators and buy-to-rent investors.
In the downtown expatriate residential rental market, the number of expatriates with work permits increased slightly by 2.7% Y-o-Y and there was no change in monthly residential rental budgets. The market situation overall remains unchanged with limited new apartment (single ownership) supply, but increased condominium supply where CBRE estimates that around 30-40% of the new condominium supply will be offered for rent by the individual owners when the buildings are completed.

Ms. Aliwassa Pathnadabutr, Managing Director of CBRE Thailand
Keep in contact with The Thaiger by following our
Facebook page
.
Never miss out on future posts by
following The Thaiger
.


Read more headlines, reports & breaking news in Bangkok. Or catch up on your Thailand news.

Interested in more property news or buying property in Thailand - check out FazWaz today!

Thai officials approve transfer of 3 Iranians involved in 2012 botched bomb plot in Bangkok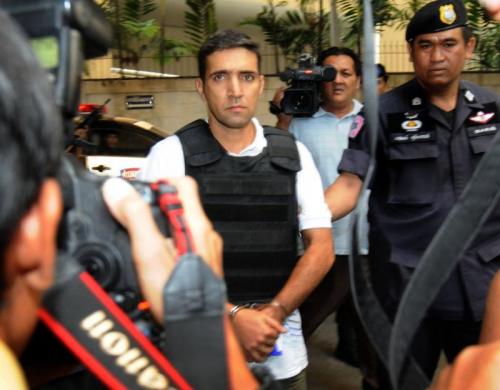 Thai authorities are transferring 3 Iranian inmates to Tehran. The inmates were involved in the 2012 failed bomb plot, which Israeli and Thai officials say, was targeted at Israeli diplomats in Bangkok.
According to Iranian state TV, the transfer was a swap. The report says 33 year old British-Australian Kylie Moore-Gilbert, who was incarcerated for the past 2 years on espionage charges, was released from Iran prison in exchange for the 3 Iranians imprisoned overseas.
Although Iranian media reports the transfer was a prisoner swap, Thai officials have not confirmed the reports. Thailand's deputy general Chatchom Akapin says the transfers are normal and Thailand approved the transfer in an agreement with Iran.
"These types of transfers aren't unusual… We transfer prisoners to other countries and at the same time receive Thais back under this type of agreement all the time."
Back in 2012, a cache of homemade explosives accidentally blew up at a Bangkok villa on Sukhumvit 71 rented by the Iranians. Saeid Moradi fled the home carrying explosives, but dropped them as police chased him. He lost both his legs in the explosion.
While both Thai and Israeli officials say the explosives were intended to attack Israeli diplomats in Bangkok, Iran officials deny the allegations. The men never faced terrorism charges or any charges relating to attempting to kill the Israeli diplomats.
Moradi along with his accomplice, Mohammad Kharzei, were convicted in 2013. Thai Court sentenced Moradi to life in prison for attempting to murder a police officer and sentenced Kharzei to 15 years in prison for possessing explosives. Another suspect, Masoud Sedaghatzadeh, was arrested in Malaysia in 2012 and then extradited to Thailand in 2017.
SOURCE: Associated Press
Keep in contact with The Thaiger by following our
Facebook page
.
Never miss out on future posts by
following The Thaiger
.
Whale skeleton around 3,000-5,000 years old found in Samut Sakhon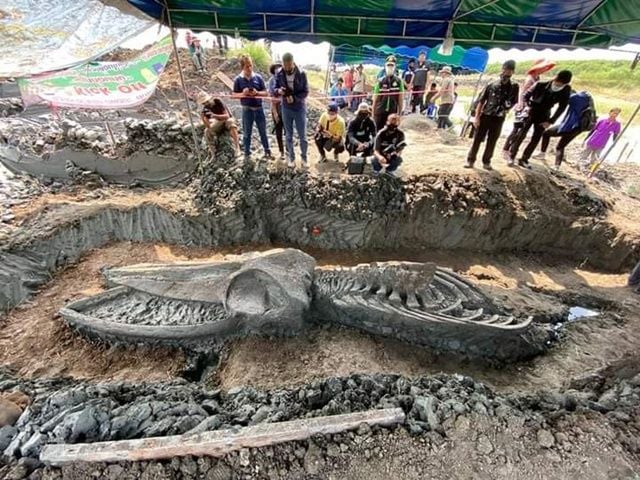 A whale skeleton estimated to be around 3,000 to 5,000 years old was found in Samut Sakhon, just west of Bangkok, about 12 kilometres inland from the coastline. The bones will be carbon dated to determine a more precise age.
The Natural Resources and Environment minister Varawut Silpa-archa says the bones resemble the Bryde's whale. About 50 Bryde's whales live in the upper Gulf of Thailand near the Samut Sakhon coast.
"The seas around Thailand have been abundant with life for thousands of years, as shown by fossils."
The partially fossilised skeleton is around 12 metres long with 3 metre long skull. Archaeologists excavated 19 vertebrae with 5 ribs each along with a shoulder blade and left fins. They estimate another 20% of the skeleton needs to be excavated.
SOURCE: Nation Thailand
Keep in contact with The Thaiger by following our
Facebook page
.
Never miss out on future posts by
following The Thaiger
.
Thai-American US senator says women need to break through the glass ceiling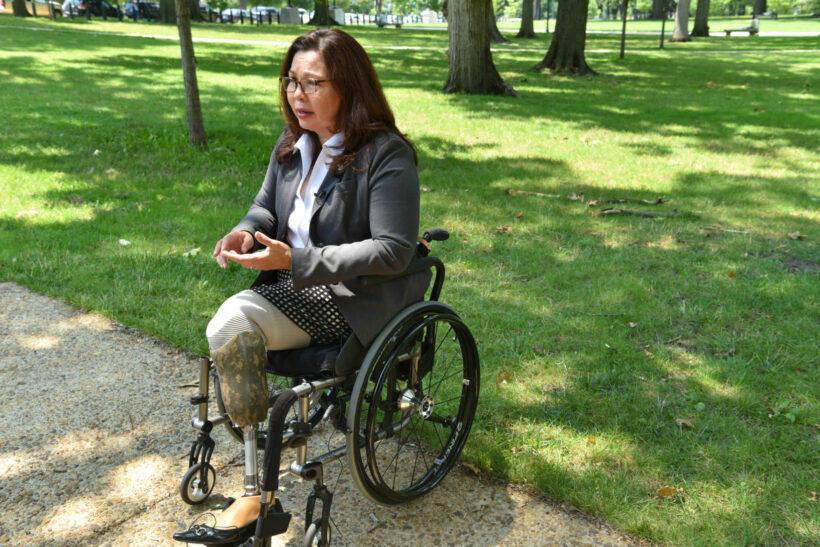 Thai-American United States Senator Ladda "Tammy" Duckworth says women – in both Thailand and the US – need to take on leadership roles and break through the glass ceiling. Her speech, recorded in Illinois and played back at the Bangkok Post International Forum 2020, comes at a time where groups of Thai women attending the ongoing pro-democracy protests are expressing concerns with patriarchal society.
At a recent protest, a woman dressed in a school uniform with tape over her mouth held a sign saying "A teacher sexually assaulted me. The school is not a safe space." At another protest, a group of women performed a dance and chant to raise awareness about how some victims sexual harassment and rape are blamed because the way they dress.
Others attending the protests have brought to light issues on gender equality in Thailand, such as how the nation's top military school does not accept women. In an earlier report, a student protester told a New York Times reporter "The monarchy and the military have all the power in Thailand… I shouldn't be afraid to say that men have almost all the power."
The US senator, who was born in Bangkok, says she spent her entire life in male-dominated fields. She served in the US army and lost both her legs back in 2004 when a Black Hawks helicopter she was co-piloting in Iraq was shot down. In her speech, she told a story about her experience being a woman in the army.
"I made sure that on every sub-zero morning there were hot teas and hot cocoas for my crew because it's so cold in Chicago in the winter, but some of the male commanders and platoon leaders started to call me 'the mommy platoon leader'. It was meant to be an insult."
"Once I took away the warm teas and warm cocoas, my guys performed worse because they were cold. They were doing better when I provided them hot beverages to keep them going. What I should have done is to fight like a woman and beat those male leaders by doing it."
She says women in America and in Thailand will never be as strong as they can be if they keep accepting the status quo that doesn't "fully accept" half the world's population, women.
"Our nations will never be at their best as long as 50% of our population have to keep ducking our heads to avoid hitting that glass ceiling."
"National security is a women's issue. The economy is a women's issue. Healthcare is also a women's issue. Our countries will never reach high stature as long as we keep siloing women's issues in the way we are used to, because women's issues don't start and end with equal pay."
Along with urging women in both Thailand and America to challenge gender barriers, Tammy says she hopes to see closer ties between the 2 countries.
"There's a reason Thailand is often called Washington's oldest ally in Asia. Ever since Washington's ship landed on Siam's shore more than 200 years ago. Ever since King Mongkut offered to send elephants to President Abraham Lincoln. Ever since we agreed to help strengthen one another's economies with the Treaty of Amity and Commerce and helping defend one other through the Manila Pact."
SOURCE: Bangkok Post
Keep in contact with The Thaiger by following our
Facebook page
.
Never miss out on future posts by
following The Thaiger
.