Regional tourism growth dominated by Chinese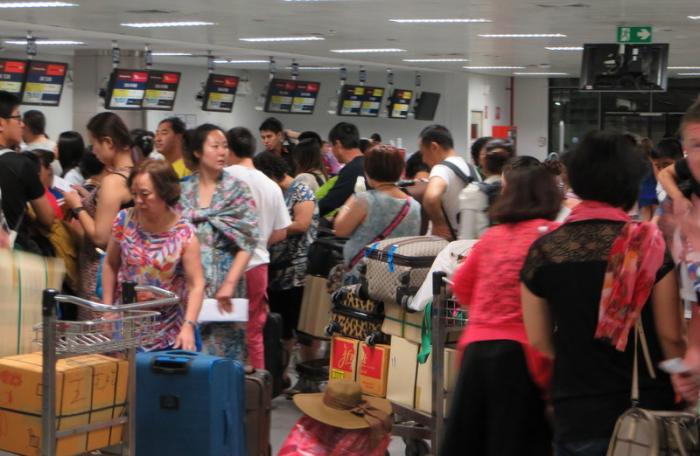 PHUKET: Continuing growth in the region's tourism industry is being driven mainly by China, according to the latest CBRE 'Hotel Megatrends' viewpoint report, released in September.
The total number of Chinese outbound tourists rose by 10 per cent year-on-year to 128 million in 2015, while spending grew by 26 per cent over the same period to reach US$292 billion. China is expected to continue to lead growth, with around 134 million intra-regional trips forecast to be taken by mainland Chinese by 2020, cited the report.
In 2015, China ranked in the top three tourism source markets for ten out of 12 major countries in the region. Chinese arrivals to Japan doubled on a year-on-year basis in 2015, thanks to the rapid depreciation of the yen and more accommodating visa policies.
Thailand remains the top destination for Chinese outbound tourists (excluding Hong Kong) with 71.7 per cent year-on-year growth in Chinese arrivals to Thailand last year.
However, according to research by the Financial Times, Chinese tourists generally spend the largest portion of their budget on shopping and just a small portion on accommodation.
"In the first half of this year, Chinese arrivals have continued to be Thailand's largest feeder market, making up 30 per cent of tourist arrivals into the Kingdom, and accounted for 38 per cent of total arrivals to Phuket. Hotel performance here has continued to be driven mainly by strong Chinese arrivals with record high occupancy the first half of the year," reported James Pitchon, Head of Research & Consulting at CBRE Thailand.
"China will continue to lead growth in outbound travel and spending. While previously Chinese tourists may have seemed reluctant to spend big on accommodation, there are signs that they are beginning to take a greater interest in hotel quality and service. This is a significant opportunity, but hoteliers need to ensure they provide a service offering that meets the requirements of this increasingly important demographic," commented Robert McIntosh, Executive Director at CBRE Hotels, Asia Pacific.
Research indicates that Chinese tourists are not overly price sensitive toward accommodation. A 2013 survey found that only 10 per cent of respondents selected price as their most important consideration when selecting a place to stay on an overseas trip.
"Chinese tourists are most concerned about the comfort, star rating and facilities offered by hotels, along with a hotel's reputation and recommendations by friends and family and/or travel sites. Cultural and language barriers, such as Mandarin speaking staff, signs and literature were also seen as important and Chinese travellers are increasingly demanding that hotels provide them with tailored services that better fit their culture, while helping them to overcome the language barrier," Mr McIntosh added.
Shared Accommodation Poses Major Challenge
While the increase in Chinese outbound tourists will drive demand for accommodation, the rise of shared accommodation poses a major challenge for the traditional hotel industry.
Advances in technology have made it possible for hosts to offer rooms or apartments for short-term rental via online platforms. Airbnb is the market leader, covering more than 191 countries and offering more than two million rooms or apartments for rent. Other active players include HomeAway, FlipKey, Rommorama and national level operators such as Tujia in China and Homie in Singapore.


Find more property for sale and rent across Thailand at Thaiger Property, powered by FazWaz. You can even list your property for free.
Tourist Police raid the C Ekkamai condo to arrest people running rooms as 'hotel' – Bangkok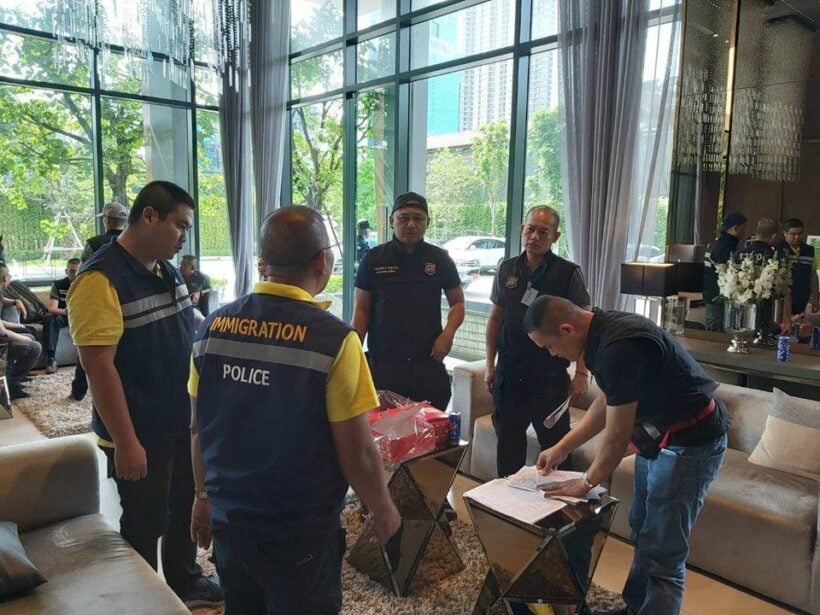 PHOTO: Thai Tourist Police Bureau page on Facebook
Follow up to a story last week where residents of a condo tower in Bangkok were complaining that many of the rooms were being run as a quasi-hotel.
The Thai Tourist Police Bureau sent 40 officialst to the luxury Bangkok condominium. The raid was actually last Thursday, three days after the story came to light in Thai social media.
You can read the background and original story about C Ekkamai HERE.
The problems at the luxury 'C Ekkamai' came to light after other residents complained that people were renting rooms on a daily basis, not reporting the checking in of foreigners (as required) and running a virtual hotel in a condominium. There was a 'check-in' procedure and a faux-reception set up to receive guests. There was also a maid service provided for the rooms.
Tourist Police report that one person was arrested for running a hotel without a licence and the owners of five rooms were charged with not reporting foreigners staying in their property.
The same five people were charged with illegally offering their rooms for daily rental. One person,  a foreigner, was charged with not staying at their previously reported address.
The condo's residents said they were furious that facilities they paid for are being used for outsiders such as tourists to enjoy. Only monthly and longer rentals are legal which led to Thursday's raid according to the Tourist Police.
Tourist Police say that they are now tracking down the web host who advertised the condos online.
SOURCE: Thai Tourist Police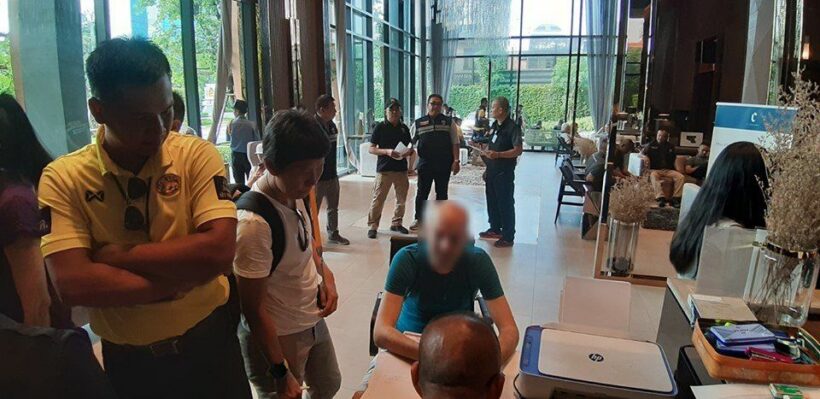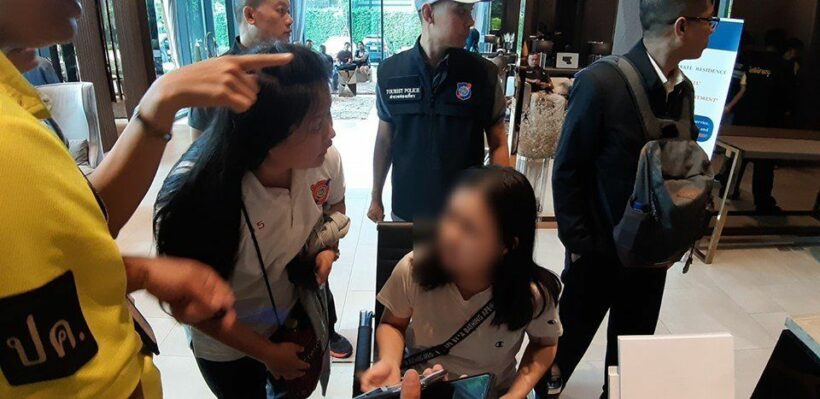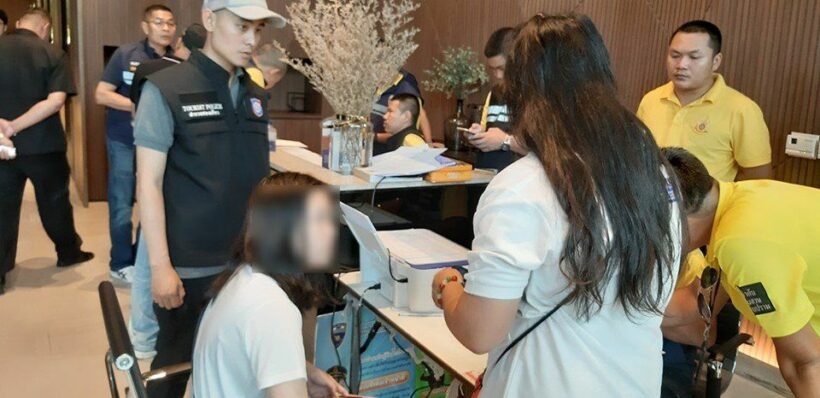 Boat Pattana's Cherng Talay villa project reports strong pre-sales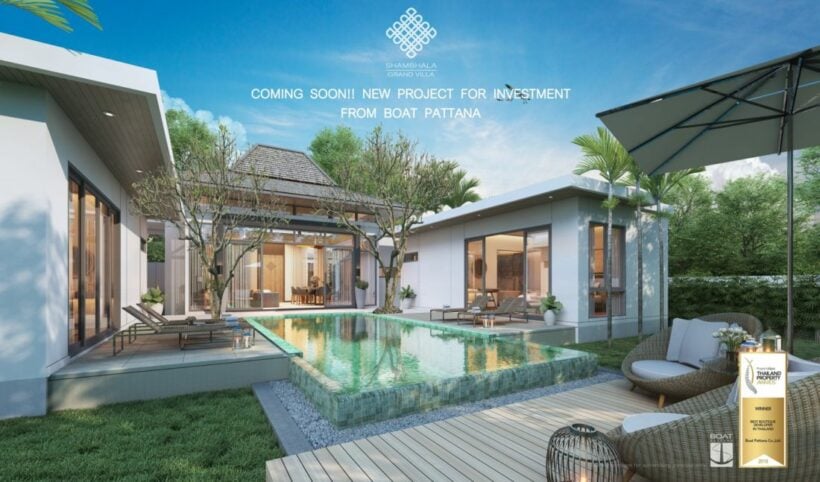 Thai developer Boon Yongsakul's latest development Shambala Grand Villa in Cherng Talay is experiencing strong pre-launch sales. With 22 available units, the Boat Pattana group has already reserved 17 units.
The landed properties feature two bedroom pool villas with land plots ranging from 300 to 600 square metres. Property management is through an affiliated company and buyers are offered a 6% guaranteed return on their investment – a fairly standard inducement in modern Thai new property sales.
Pricing for a fully furnished units starts at 16.9 million baht. Freehold and leasehold options are available.
Cherng Talay has become the latest 'next big thing' in Phuket property with the new Blue Tree Phuket waterpark opening sometime mid-year, Central's new concept retail development called Central Porto de Phuket and countless new condo and inland hotel developments.
Boat Pattana's other developments include the nearby Cherng Talay's Boat Avenue. For more details email boon@boatpattana.com
Chinese owners using condo investments as a 'hotel'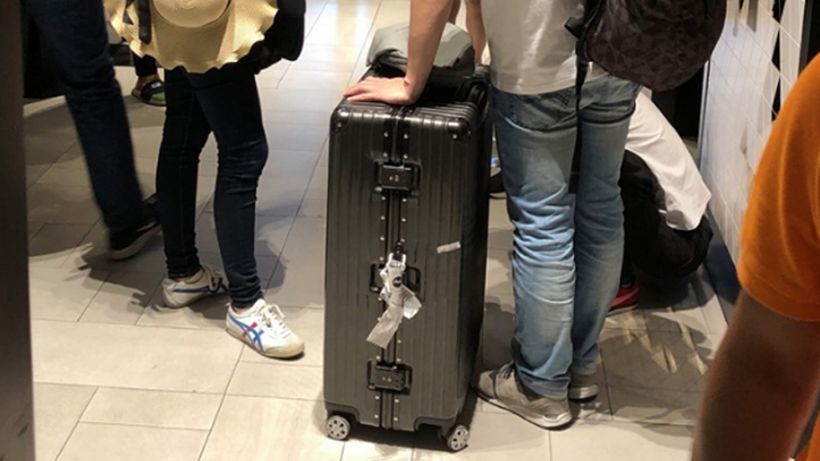 PHOTO: Thai Rath
Residents in condos around the country are getting sick of the parade of short-stay travellers using their condo rooms as defacto hotel rooms, travellers renting out their rooms from Chinese owners who run their investments as quasi hotel rooms.
Thai Rath reports that "Condo C Ekkamai" (Sukhumvit Soi 63) tenants are at the end of their tether. They claim Chinese owners are renting their rooms to their compatriots and running their mini-businesses as quasi hotels.
Many of the rentals were daily, a situation that remains illegal under Thai law.
"At Songkran the condo resembled Beijing," said one of the complainants.
"The owners had set up check-in and check-out facilities and baggage storage. There was also a team of maids on hand to do the cleaning in between guests."
The ongoing problem had been the subject of many complaints to the condo's body corporate who claim they are powerless to stop it (which is incorrect).
Legally, only rentals of more than 30 days are allowed without having the appropriate business and hotel licences. 'Room sharing', a situation used by the Airbnb business model for example, is a different matter and skates along a grey line in current Thai laws.
SOURCE: Thai Rath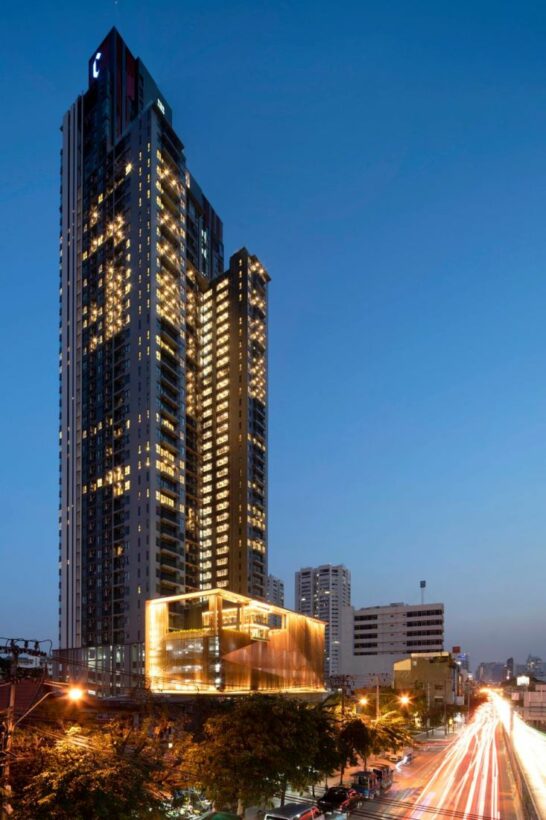 "Condo C Ekkamai" (Sukhumvit Soi 63)