Property
Phuket Property Watch: There's no such thing as an easy A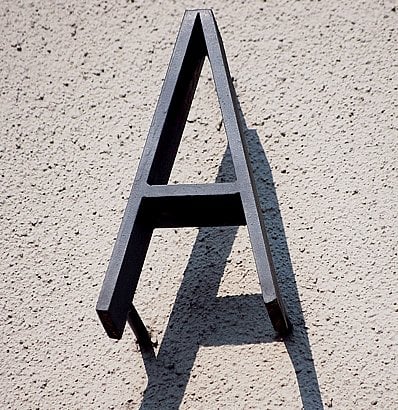 PHUKET: I am often reminded by a chain of long suffering editors at the Phuket Gazette that my beat is property, tourism and leisure. Do I stray?
Yes, like a punch drunk lunatic, wired on rapid fire staccato sentences. Some of it makes sense. Other times, it even makes me look into the mirror and pose the question – what was I thinking?
Never mind, as we ease off the curve, hit the accelerator and take on the straight as far as the eye can see. Of course there may be an odd water buffalo hiding just off the pavement, ready to lumber right into the road. This is tricky business. One minute your whole life is in front of you and the next, you're just some road kill waiting for the police to come and outline the body with a can of white paint.
I'm hitting a bonus trifecta in today's column hitting all the three major food groups.
No matter where you turn, be it property estates, hotels or tourism destinations – everyone wants to be on the "A List".
I'm not even going to bother to look for the history of the term or give some vague understanding of how it came to be – I'm not falling into the evolutionary scheme of things.
Everywhere you turn – from Hollywood celebrities, to school grades, to plotting out a course from point to point – you mostly start with A.
Strangely, in an age when telephone books have become a vanishing species, the scarlet letter mindset remains as prevalent as ever. Start grading economic categories (rich, middle class and poor) and you go ABC. Term property and it's the same thing – grade A is at the top.
Hotels, well they look to the stars for a rating system which has run amok these days with 6, 7 and even 8 star resorts being touted. But, yes, hotel chains especially love the brands starting with A.
Aman, Alila, Anantara, Angsana, Aloft, ACCOR and so it goes. Ride around Phuket and there are more developments that start with an "A" then I care to recount.
Of course we have the ignominious, and let me strike some controversy with the term "Andaman". Personally, and this is absolutely subjective, I cringe when I hear the name used to describe Greater Phuket. It lacks imagination, punch, and covers areas which are not even in Thailand.
Imagine an overgrown ape hitting a mallet when all that is needed is a small precision tool. I for one am not using the Andaman word to describe anything, unless I'm taking a slow boat to the Andaman and Nicobar islands in India (not Thailand).
With destination brands and contrived thinking, at the end of the day people can simply outsmart themselves in copycatting a term or falling into hierarchal thinking.
Look at BMW – iconic it is, but it means absolutely nothing aside from "Bavarian Motor Works". And it's a B, not even an A.
The last time I looked there are 26 letters in the alphabet (another A word), so please take a journey up and down the scales and find something else.
Look what the X-Files, X-Factor and X-rated porn did for that lowly, also-ran letter.
There is more to life than winding up in the A list; be bold and find another letter for that new hotel, property or destination. If Steve Jobs were still alive, I'd write and ask him for the A to be struck off the keyboard from all his company's devices. But yes, his company is on the A List as well.
In brief…

Billionaire Saudi prince is selling Mövenpick
Jones Lang LaSalle Hotels are brokering the sale of the 362-key Movenpick Resort and Spa Karon Beach, Phuket.
With a land area of 82,828 square meters, the property includes 175 rooms, 163 suites plus villas and 24 ocean view apartments.
The resort is owned by Kingdom Hotel Investments who purchased it in 2006 from an entity under the private equity firm LaSalle Investment Management.
Kingdom, which is controlled by billonaire Saudi Prince Alwaleed Bin Talal, has recently disposed of a number of hospitality assets, including the Four Seasons Hotel Jakarta.
JLL Hotels, who are exclusively handling the tender process, have said they are receiving a high level of interest in the resort, which is located on Asia's premier leisure destination.
Thailand in the Top 10 for retirement living
According to the publication International Living, Thailand ranks in the top 10 in the world for retirement living.
In order in the 2012 index, based on a ratings that include real estate, cost of living, climate, healthcare, entertainment, and infrastructure, the top of the pops are:

Ecuador
Panama
Mexico
Malaysia
Colombia
New Zealand
Nicaragua
Spain
Thailand
Honduras
Bill Barnett is Managing Director of C9 Hotelworks and can be contacted through c9hotelworks.com.— Bill Barnett

Join the conversation and have your say on Thailand news published on The Thaiger.
Thaiger Talk is our new Thaiger Community where you can join the discussion on everything happening in Thailand right now.
Please note that articles are not posted to the forum instantly and can take up to 20 min before being visible. Click for more information and the Thaiger Talk Guidelines.