Phuket Property Watch: Location, location, location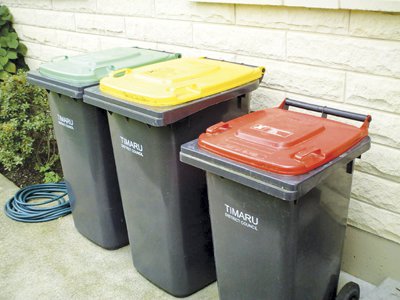 PHUKET: Reading the above headline you would have to believe that either I somehow suffered a momentary nervous breakdown, or else those three drinks before dinner were triple shots.

Does the truth lay at the bottom of a glass, obscured from sight by the swirling ghost of a melting ice cube? Probably not.

There isn't much poetic license in real estate. Yet sideways down on Main Street on Juxtaposition Avenue, are our three buddies, all named location, side by side.

You have to love those little property buzz terms – my personal favorite is ABC: "Always Be Closing". It gets straight to the point in broad daylight. Nowhere to hide, no side-stepping failure. Close the deal or else get out of town.

Here in Phuket, when you measure the success and failure of those projects which stood out from the crowd – it's not easy to separate them. It's as complicated as those color-coded recycle bins.

Personally, it's all Greek to me, blue, gray or other shades of confusion. As I approach the recycle bin with my used plastic coffee cup, I look for clues. Dazed, my mind turns to sticking my head inside the bins just to see which one is which. In the end, I just make a split second decision and hope for the best.

I almost sound like an overwhelmed property buyer here.

Backing up my metaphorical trash truck to the dumpster of business life, that beeping sound drives me insane as the monster machine rolls over a sleeping cat. Cats don't buy real estate so let's just keep on moving.

Our friend 'the great scorer in the sky' (or coming into the festive season it could be Santa) keeps tally on who's naughty or nice. But we tend to look at winners or losers, deals that make money or bleed money.

So what made the difference between successful and unsuccessful transactions? Of course there's a laundry list: views, ocean frontage, design, proximity to popular places, be they shopping, schools, golf courses or marinas.

Wait, according to their brochures, every single one is minutes away from everything and whether you stare at the sea, glimpse it, or just spot an occasional seagull, the water remains a magical divining rod.

Or is it hotel management; guaranteed returns; lifestyle and the lure of bag-stuffing return yields? And of course 'luxury', be it understated, uber or ultra – those strange symbiotic – twins, affordable luxury or just the cheap kind.

Our celebrity mindset still loves named brand architects or interior designers that more often than not lead me to the Google monster.

In this day and age of MBAs and Harvard Business School, not often does the verbiage turn to luck. Let's leave that to Las Vegas or Macau, or even the lottery. Luck defies men in well-dressed suits and targeted up business plans. Nor does it appear in those numbered out secrets of real estate success.

It's a bit like the American Dream. Roll up your sleeves, work hard and you too can succeed like a scrappy junkyard dog. Keep handing out those business cards. Network till you drop. The world is your oyster.

Still, I was speaking to a sage developer the other day, and his simple advice went like this. "Buy spectacular land, or spectacular homes… Don't muddle in the mundane." Mind you more than a few ice cubes had melted down so the whiskey was straight.

But how does this translate to someone shelling out 2 million baht for a shoe-box condo? It doesn't.

Beep! The dumptruck is in reverse again and about to roll down the hill out of control. My three amigos, those Lucky Ls, stand at the ready and a new mistress Lady Lucky is ready to hit the road.

Perhaps I'll just ask the bartender to freshen up my drink instead, throwing in a couple of ice cubes. Now where did we come in?

Bill Barnett is Managing Director of C9Hotelworks and can be contacted through C9hotelworks.com.
— Bill Barnett


Find more property for sale and rent across Thailand at Thaiger Property, powered by FazWaz. You can even list your property for free.
Chinese move their purchase power away from Bangkok condo market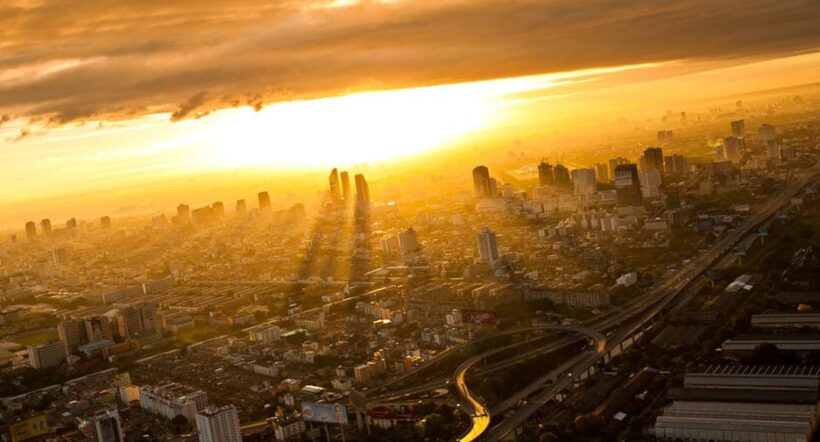 Chinese condo buyers are veering their purchase power away from the Bangkok property market citing the strong Thai currency, overpricing and a supply glut.
2015 – 5.8 Yuan to the Thai Baht
2019 – 4.4 Yuan to the Thai Baht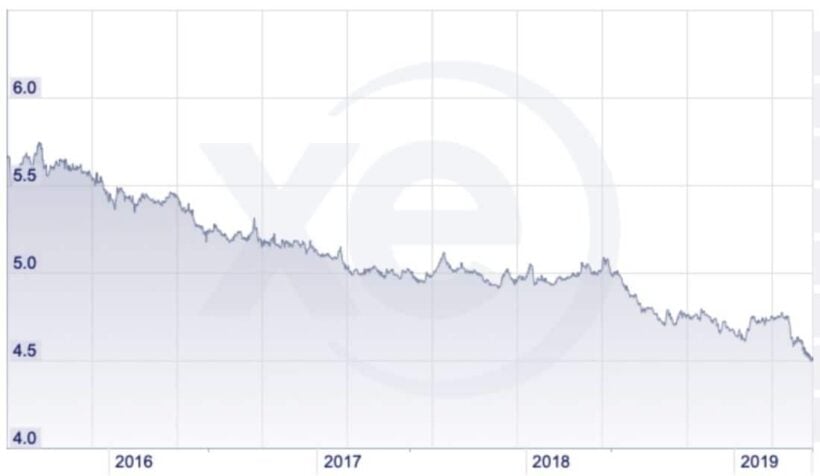 The rise of the baht and the weakening of the Chinese Yuan over the past four years, have culminated in a 25% softening in Chinese investment power in the Thai property market (chart from xe.com)
Property consultants say that Chinese buyers are now containing their investment risk by buying into the lower-end 2-6 million baht condo market instead of the 5-10 million baht condos they were previously purchasing.
At the same time the annual returns for Bangkok condominiums is reported to have dropped from 6-7% five years ago to only 3-4% in some locations in the current market.
Speaking to the Bangkok Post, Simon Lee, President of property brokerage Angel Real Estate Consultancy, says overall sales volume of Bangkok condos bought by Chinese buyers will shrink by half in 2019.
He also notes that the current Thai government crackdown on investors renting out condos on daily or weekly leases, has scared a lot of new investment into the sector away  as the 'law' appears to be applied in a haphazard manner.
The Chinese investors are also expressing disappointment when they buy into a development at one cost, only to find that locals pick up the balance of the stock at a lower price as the developers clears the stock.
Bangkok's soaring land prices, which should see the value of condos rise, is being balanced out with the sheer glut of stock available, pushing down values. Rental returns are also being pushed down by the volume of stock available to the rental market.
SOURCE: Bangkok Post
Here's another report about signs of weakness emerging in the Bangkok condo market from The Thaiger.
Thai PM acts on illegal and unlicensed hotels and accommodation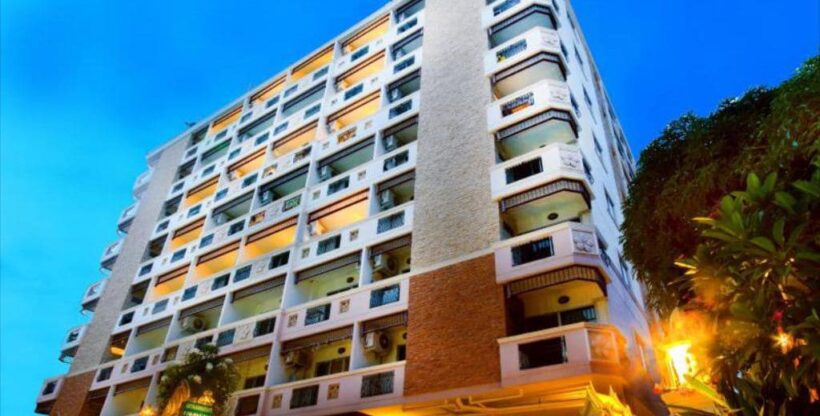 Owners of shop-houses, rented properties, even entire floors of condos – running them as defacto hotels – are about to get the Article 44 treatment.
The PM, acting in his capacity as the head of the NCPO (in the days before it is dissolved), says he will bring an estimated 20,000 illegal hotels and accommodations around the country under control so they run under the same rules as licensed hotels and to boost safety for paying guests.
The order cited a number of safety rules, like properly installed and operating fire extinguishers, required under the Hotel Act but usually missing in unlicensed premises, posing safety concerns for people that stay at unlicensed hotels.
He said they've been flaunting loopholes and dodging proper town planning guidelines for the past decade, taking advantage of Thailand's tourist boom but operating 'under the radar' and not paying the proper taxes or licensing their properties.
"Many people lease their buildings, houses or apartments in the same manner as hotels without permission or proper management."
He's gone further and asked hotel owners or citizens that know of illegally operated establishments to tell local officials so they can be closed down or given a chance to properly license the properties. Unlicensed or illegal premises will be given 90 days from last Wednesday when the order was announced in the Royal Gazette.
The order covered issues relating to land management and town planning restricting locations that hotels can be constructed or operated.
Thailand is flooded with illegal accommodation offerings such as rented shophouses being converted into rooms or sets of rooms or entire floors in new condos being sub-let to operate as defacto hotels – some even with full receptions to welcome guests. The hotel industry, suffering under increased competition from illegal operators, has been forced to lower room rates to unsustainable levels in recent years. Hotel associations have been lobbying the government for urgent action.
Luxury condos change the face of Sathorn Road in Bangkok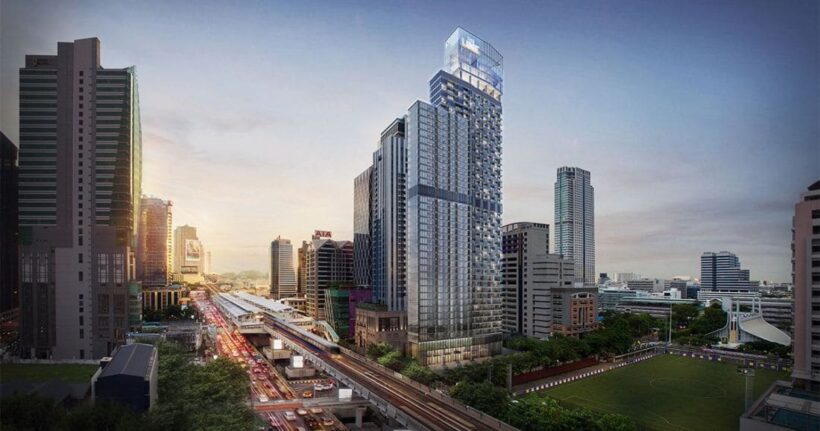 by Somluck Srimalee, The Nation
From Sathorn junction to Taksin Bridge, the riverside section of Sathorn Road has been transformed from a strip of shophouses to luxury residential condos in a gentrification that added 8,000 new apartments to the area. As well, the businesses have shifted to a more modern trade to replace the traditional trades.
With the market trend, listed and non-listed property firms are parading to launch their new condominium projects in Sathorn district, the central business district of Bangkok. Launches totalling more than 31 billion baht have been made from mid-2018 through the first half of this year, according to the recent Nation survey.
Supalai Icon Sathorn, worth 20 billion baht, is the latest project launched to market by Supalai. It is priced at 175,000 baht per square metre with a starting price of 8.2 million baht per unit.
Supalai's CEO Prateep Tangmatitham said the mixed-use project would feature residential along with offices, shops and complete facilities on a 12,600 sqm plot, 56 floors high. The combined total of 780 residential will offer a functional area of approximately 150,000 sqm.
Meanwhile, other property firms are also launching their condo projects on Sathorn Road.
To find all the latest Bangkok condos for sale, and compare prices, go HERE.
For example, in the middle of last year Pruksa Real Estate introduced the Reserve Sathorn worth 2.59 billion baht – it has already sold out. The project offered a 280,000 baht per sqm starting price, or 13 million baht per unit. The project will be completed and transferred to customers in 2022.
Sathaporn Estate last September introduced its 1.3-billion baht Shade Sathorn condominium project at a 135,000 baht per sqm price, or 3.69 million baht per unit. The project is to be completed and transferred to its customers in 2021 or 2022.
The latest condo project is the 3.4 billion baht Anil Sathorn by Grand Unity Development. It goes for 260,000 baht per sqm, or a starting price of 11 million baht per unit.
From 2003 through 2018, a total of 8,002 condominium unite, valued at over 40 billion baht, were launched for sale on Sathorn Road. Up to 95% were successfully sold, according to research by property agency Colliers International Thailand.
Their research also found an average condominium price on Sathorn was at 250,000 baht per sqm.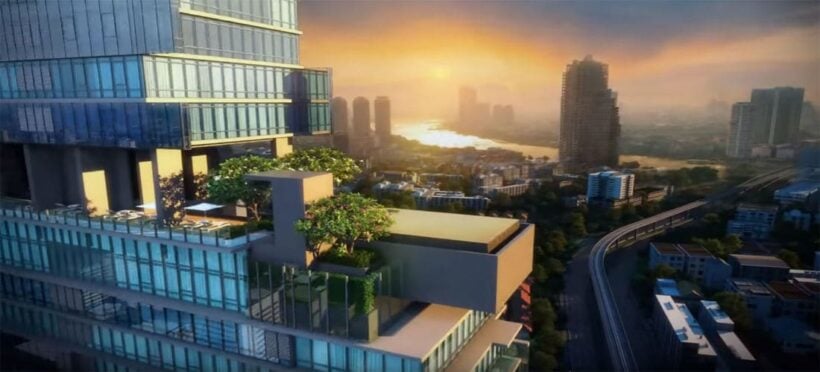 Most property firms that launched sales for over 40 billion baht worth of condos on Sathorn Road in 2018 through the first half of this year have successfully sold out, Colliers local research director Pattarachai Taweewong said.
For example, Reserve Sathorn launched mid-year and has managed to already sell out. Reflecting the demand, condominium prices also increased from the pre-booking 280,000- 300,000 baht per sqm.
Sansiri in 2017 launched the Line Sathorn worth 4 billion baht. The project combines 327 units at Bt270,000 per sqm and a starting price of 7.9 baht million. The project sold out within a day of opening up to booking. Those units now enjoy an average resale price of 285,000 baht per sqm.
Raimon Land last October introduced its 4.2 billion baht Tait 12 project on Sathorn Soi 12. At 264,000 baht per sqm, it offers a starting price 7.6 million baht per unit, and reached sales of 70% for the sales launched.
Sathorn Road is a prime location for residential property, says Pruksa Real Estate's chief executive director of premium units. Prasert Taedullayasatit pointed to the locations many lifestyle-oriented facilities, including a hospital, university, primary school, secondary school and shopping centre.
The location also boasts both MRT and BTS transit lines, giving an added boost to demand for residential projects in the area. Meanwhile, the area's limited availability of land for building residential drives up the price of land there, he said.
For 2018, land price around Sathorn Road were recorded at an average 2 million baht per square wah. Already, the price has jumped 10 per cent, while demand for residential in the location enjoys continuing strong growth, he said.
SOURCE: The Nation