Phuket Property Watch: Bare walls and other real life catastrophes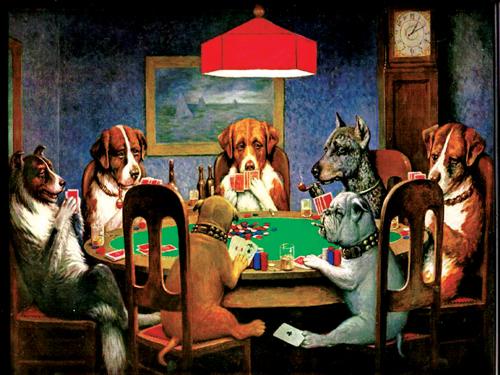 PHUKET: Many of my early childhood memories are of my great Aunt Louise. She was the black sheep of the family and no one could quite figure out the exact connection, whether it was on my mother or father's side, but nonetheless, she was on our family role call.
She was a hard drinker and you would rarely find her anytime after lunch without a cocktail by her side. Perhaps the most amazing thing about Aunt Louise was that she smoked ultra-long Virginia Slims, "lady" cigarettes, and would let ash build up to the limit before taking a drag and starting all over again.
My kid sister and I would sit on the edge of our seats in raw anticipation, waiting for the ash fall that never quite came. Aunt Louise lived in one of those old California Victorian-style mansions in Pasadena. I can't quite make out if she was divorced but apparently her husband had gone out for a newspaper and never came back some twenty years before.
Like all children who somehow have this exaggerated reality growing up, everything in the world seemed big. My Aunt's house was no exception and the opulent tower, which contained more rooms than a hotel, was a train wreck inside.
Elaborate Velveteen paintings of Spanish bullfighters donned the walls, with pastel pink flamingos bathing in a pond in the entry foyer. Even the billiard room had that famous picture of dogs playing cards. She was loaded but her interior design bordered on an episode from the Beverly Hillbillies.
Aunt Louise has long since departed but she apparently didn't take her bad taste with her. As of late, in the ultra-villa lairs of the 'almost famous' here in glitzy Phuket there is a decided creep of bad taste, and even worse, lack of anything even remotely called interior design.
Call in the style police, damn the torpedoes, we are in for a direct hit. After a decade or so on the island, the strange attitude towards penny-pinching never ceases to amaze.
I've seen high-profile, rich, worldly businessmen shell out tens of millions on awesome architecture, stunning infinity pools and expensive land; but it seems that at the end of the process there is a decided lack of will to finish off the job correctly. I've been to completed and lived-in homes that look like bare skeletons ready to house a family from the witness protection program. Or they feature 'fine art' off the wall of the copy art place in Patong by the 7-Eleven – boy monks holding hands – you know the one I am talking about. If I have to see one more desecrated Buddha image or carving from Chatuchak, take me out back and shoot me.
My heart bleeds for the island's toiling interior artisans, landscape designers and other specialists who should be rewarded handsomely instead of viewed as second-class citizens. I love great architecture but with those great flat roofs facing west you can't even use most of the house all afternoon. How to get any sense of privacy at night? No curtains could possibly cover those 6-meter high feature windows.
I'm not just talking million dollar homes but townhouses, condos and apartments where little thought or budget is given to fitting out the house to make it into a livable home, or just taking it up a notch. How about feature walls instead of drab white walls that could well span the entire Great Wall of China? What about some color? For God's sake, anything but white, off-white or the ubiquitous eggshell color, please.
So that's it, my dearly departed Aunt Louise is turning in her grave at the very upscale Forest Lawn Cemetery. One of my last memories of that magnificent house is driving down the street after her funeral and looking out the back of the family station wagon. My eyes caught the bright tail of a ceramic Bambi in her garden and the Stonehenge colors of those seven dwarfs scattered about the front yard.
That's it, I've said enough. But please, if you have enough money to build a really great house here in paradise, finish it off with just a shred of style, design and perhaps even a little art to top off the package.
Bill Barnett is the Managing Director of C9 Hotelworks and can be contacted through C9hotelworks.com.
— Bill Barnett
Property

Join the conversation and have your say on Thailand news published on The Thaiger.
Thaiger Talk is our new Thaiger Community where you can join the discussion on everything happening in Thailand right now.
Please note that articles are not posted to the forum instantly and can take up to 20 min before being visible. Click for more information and the Thaiger Talk Guidelines.