Lounge, chill, relax by the beach to the soothing sounds of waves crashing in from the Andaman Sea with some cool beats tapping out the rhythm of another Phuket night. Here are Phuket's best beach clubs, our top 10 list. All are great, all have their own personality, all deserve a visit…
Catch Beach Club
Phuket's best-loved beachfront venue and the place to be for sun-drenched days and hedonistic nights. Located on Bang Tao Beach, Catch is renowned for its great party atmosphere and international DJ appearances.
Catch always presents a fantastic line-up of House music legends with acclaimed Bob Sinclar and Erick Morillo both recently taking up residency at the iconic beach venue. Enjoy weekly DJ parties through the summer months, guest appearances from DJs that are homegrown and also from around the region will be appearing every weekend to entertain party-goers and music-lovers.
Catch Beach Club offers delicious cuisine and there seems to an ever-flow of Champagne and Rosé to be enjoyed. Join sunset lovers daily for a complimentary glass of Rosé on arrival from 5pm until the sun goes down, from now until the end of September, share your photo on social media, hashtag #catchthesunset and have a chance of winning a fantastic prize.
Bar open daily 9am until late, kitchen opens 11am and last food orders at 10pm.
Catch Beach Club, Bang Tao Beach, Phuket, 83110
Website | Facebook | Instagram


HQ Beach Lounge Restaurant
Found on Kamala Beach, here you can spend mellow sunny days at this laidback Phuket Beach Club, relaxing in comfy cabanas under the shade of casuarina trees. HQ Beach Lounge is a place that invites you to stay all day and entices you to linger on into the night and catch those infamous Phuket sunsets. 
One of the newer beach lounges to open along Phuket's west coast, it is regarded as one of the island's best with stunning sea views. Kamala offers a beautiful stretch of sand to enjoy days on the beach and is found in the next bay over from the infamous party town of Patong.  
This contemporary seaside hangout offers a casual menu with a healthy focus and fine flavours, HQ Beach Lounge Restaurant presents abundant choices including colourful salads, zesty dishes, comfort food and fresh seafood alongside amazing carefully crafted drink selection ranging from fresh smoothies to slightly more indulgent tipples. Open daily 9am until 10pm, kitchen opens 11am and last food orders at 9.30pm
118/17 Moo 3 Kamala, Kathu Phuket 83150
Website | Facebook | Instagram


Café del Mar
One of Ibiza's most iconic venues, Café del Mar, has now opened its doors with a new beach club at Kamala Beach in Phuket. A carefully designed oasis for chill-out experiences. From culinary indulgence to A-list guest DJs, the venue is the community's answer to what Phuket's Beach Club scene was missing.
Reflecting the belief that we are what we eat, our confident cuisine aims to physically energise, appeal to the senses, and nourish the soul. On a journey of musical discovery, our visiting artists lead us on an adventure. Weekly performances from top DJs with the backdrop of Kamala beach. Sitting perfectly on Kamala beach and graced with Phuket's best sunset, relax with complimenting tones of ocean blues and sandy hues. Café del Mar brings it's weekly set of signature experiences, connecting like-minded people in a place like no other. Feel inspired by the beats and energized by the Phuket sunsets. We take pride in curating a vibrant mix of talent to Café del Mar, Phuket. In the pursuit of Phuket's best beach club, patrons can expect to see an A-list of international talent. Collect your friends and allow us to host you for the party that you deserve. Whether celebrating milestones in life or simply enjoying being alive, let Café del Mar be your backdrop.
Led by Chef Jason, our food concept crosses all borders with something for everyone. This includes Thai, International, Japanese and Italian.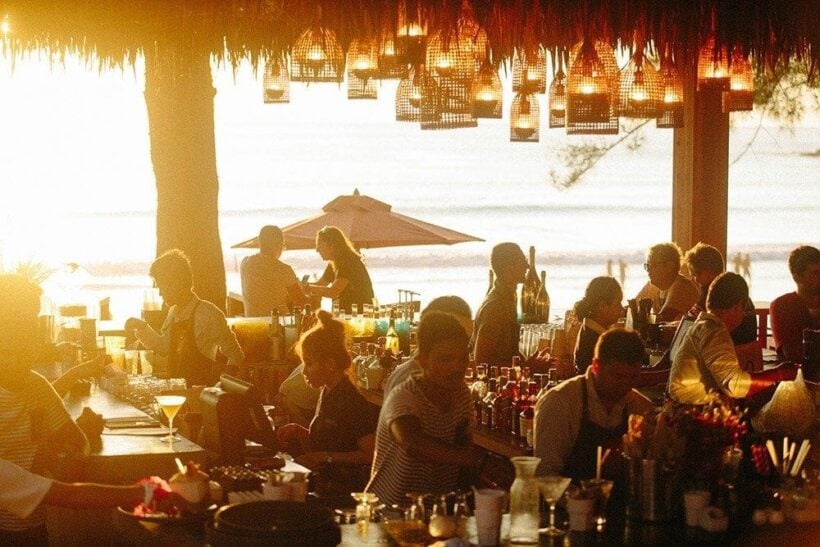 Dream Beach Club
The ultimate Phuket beach club destination combining poolside cool and beach side chic. Dedicated to creating a unique lifestyle experience, Dream Beach Club is your go to destination whether you are looking to relax or party. Featuring an annual entertainment calendar of world-class performers, artists, International DJ 's, seductive parties and exclusive events.

Baba Beach Club
Baba Beach Club, Phuket was envisioned with the intention of fusing together brio and bluster with glamour and grace located just 20 minutes north of Phuket International Airport, managed and developed by internationally acclaimed luxury pool villa hotel & residential estate Sri panwa.
Offering resort-style living of the highest quality, maximum privacy, and superior service on an exclusive unspoilt 42 rai beachfront on Natai beach. Both decadent, hip, and unpretentious dazzling those with a discerning taste for the best.

M Beach Club
Witness the metamorphosis of Mai Khao from day to night at M Beach Club – a stylish beach club sanctuary on powdery sands boasting the best of contemporary Thai hospitality. Our beachfront bar offers a unique ambience, vibrant design and a suave sense of style, serving mouth-watering cocktails and delicious tapas-style nibbles while enjoying the sunset and sounds of the surf. As day turns into night, M Beach Club transforms into a lively, energetic place to let loose and enjoy as DJs and entertainment captivate you throughout the evening.

Kudo Beach Club
KUDO Beach Club is one of the most trendy and entertaining Phuket Beach Clubs in all Andaman Sea region as well as being in the centre of the hottest tourist spot on Phuket Island. The new club is located in the heart of Patong. It is your destination and your destiny. KUDO is the ultimate beach club dedicated to creating a unique lifestyle experience for those looking for that ideal daytime destination to relax.

Paradise Beach Club
Make memories to last a lifetime at Paradise Beach Club. Located in a pristine location just 8 minutes away from world-renowned Patong Beach, visitors can come to Paradise Beach daily from 9:00am. Take advantage of the complimentary shuttle bus service with specified drop-off locations to and from Patong. The white sands and crystal-clear waters await you here at Paradise Beach, where your paradise is our pleasure! Paradise beach club is open all year round and the only and the safest beach to swim in low season as protected and sourrounded by the bay.

Coast Beach Club & Bistro Phuket
Right on Karon Beach, one of Phuket's most pristine sandy beaches! It is integral to the Centara Grand Beach Resort Phuket which greets you on arrival with a sea of dusty pink Sino-Portuguese architecture, harking back to the early days of the island's history and its tin mining and trading past in Phuket Old Town.
Choose your perfect spot at COAST Phuket Beach Club & Bistro between lounges, bars and dinning settings and settle in for the long sunny days. It's the ultimate in laid-back cool – sipping chilled drinks, feasting on fresh food and sharing stories and laughter with friends.

Iguana Beach Club
Welcome to Iguana Beach Club. A relaxed and entertaining abode created by a group of friends who discovered and foresaw the potential of this tranquil private beach to be something much, much more. Hidden away along the Patong to Kamala Road, it's nestled right on its own patch of west coast beach. Iguana Beach Bar is an upscale day and sunset bar situated on its own private beach with beautiful rock formations and bamboo decor to bring a back-to-nature atmosphere. This makes Iguana Beach Bar a perfect portrayal of the essence of a tropical holiday. Located on the west side of the island, we guarantee a memorable sunset of the glistening Andaman sea and warm magenta sky.

Keep in contact with The Thaiger by following our
Facebook page
.


Looking to jettison some items before jetsetting away or chartering a yacht? Look no further than Thaiger Classifieds where you can find and post items, work, property and more for free. Be sure to check out YonderTours for things to do in Thailand and tours across the country.

Read more headlines, reports & breaking news in Phuket. Or catch up on your Thailand news.

Find more Phuket top 10s and top 10s in Thailand on The Thaiger.

Phuket's new cases (Tuesday), all originating from Bangla Road area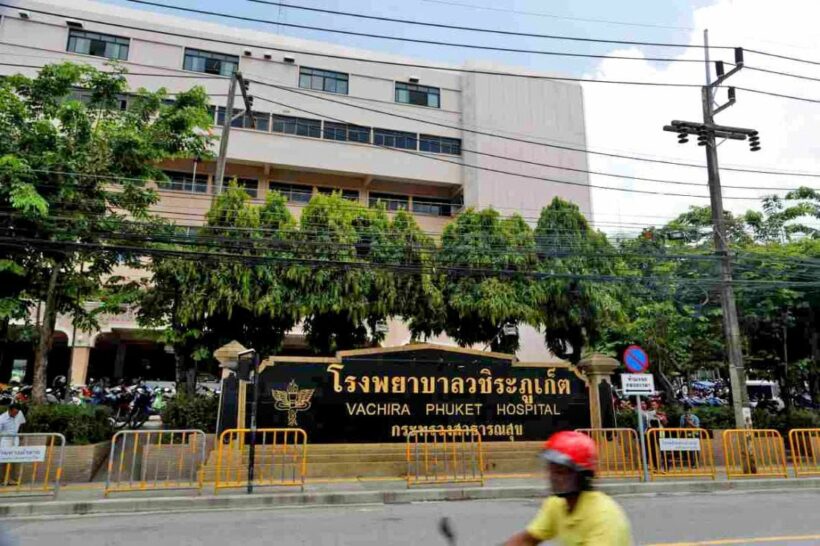 Numbers are out for new cases in Phuket over the past 24 hours.
Case 124: 23 year old Russian women
Case 125: 26 year old Kazakhstan women
Case 126: 28 year old Russian women
All 3 new cases in Phuket had a history of visiting or staying in the Bangla Road entertainment zone for up to a month, and having close contact with tourists. All 3 women were also staying together in an apartment in Patong. All 3 women had shown no symptoms of having the virus and put another 3 people at risk.
There was also another death yesterday – a 25 year old Hungarian man who was in an accident, rushed to Chalong Hospital, and then to Vachira Phuket for surgery, and then doctors finding out that he had been infected with the virus.
In Phuket there are now a total of 126 cases, 1,756 people awaiting test results and considered 'high risk', 1,557 people sent back home after testing or treatment and 110 awaiting blood tests.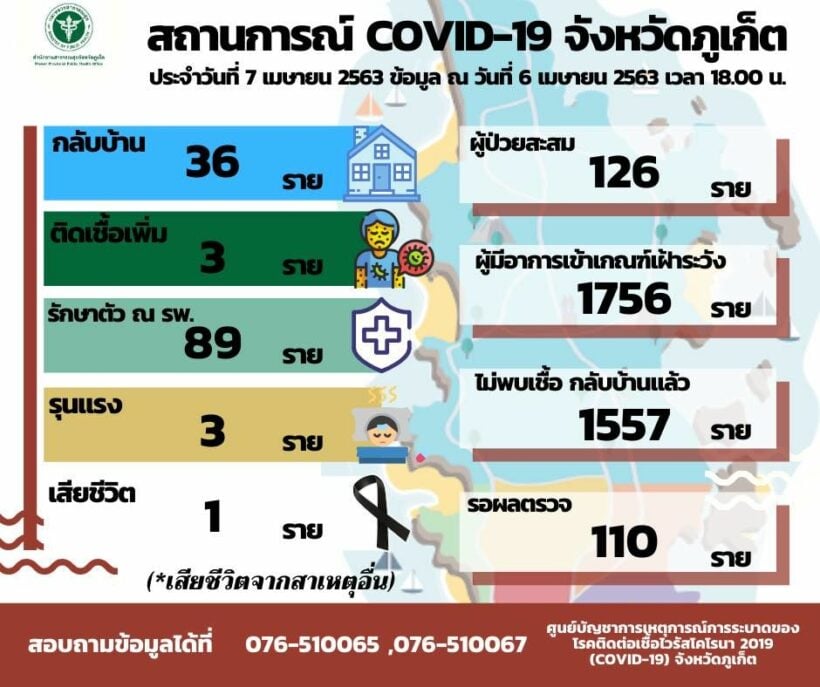 Keep in contact with The Thaiger by following our
Facebook page
.
Hungarian tourist dies in Phuket after failing to reveal Bangla Road visits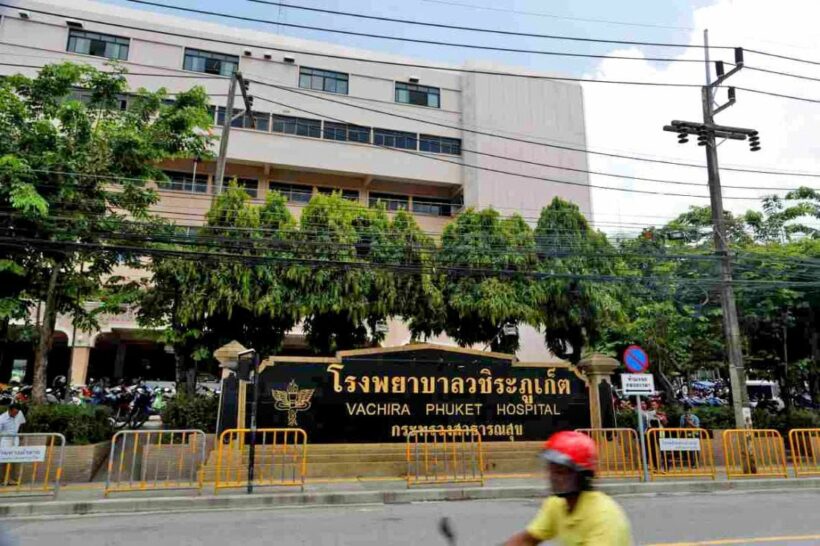 Dr Chalermpong Sukhonthapol, the director of Phuket's Vachira Hospital, has revealed details of a Hungarian tourist who recently died of Covid-19, but had earlier withheld details of his visits to the island's red light district in Bangla Road, Patong.
Bangla Road has been the island's hotzone for new cases of the Covid-19 coronavirus.
The case has resulted in more than 100 medical staff being suspended and placed in quarantine as a precaution. Originally the Hungarian man arrived from Malaysia.
Dr Chalermpong reports that the Hungarian man was involved in a traffic incident on March 25 and was admitted to the Chalong Hospital, then later transferred to Vachira Hospital in Phuket Town.
"The patient had numbness and weakness in all limbs. He could talk, but did not mention his activities had put him at risk of Covid-19 infection though being asked."
He firstly had an operation on his broken neck and spine. He the regained consciousness and was responding well and talking to attending staff.
Then, on March 29, he had a visit from a friend he'd met whilst visiting Bangla Road in Patong.
After some further scrutiny hospital staff found out that the Hungarian had visited Bangla Road and stayed in the area for two weeks. The hospital conducted tests and found the man was infected with the coronavirus.
The Hungarian tourist developed a high fever and breathing difficulties soon after. He died on Friday morning.
"The death of the Hungarian tourist is a shock because he did not report the Covid-19 infection risk in the first place. One hundred and twelve medical personnel who had done their best to save were put at risk because of their contact with him," Dr Chalermpong told Bangkok Post.
112 at-risk staff are now confined to quarantine for 14 days, some are in home quarantine. 94 have tested negative for the disease, 18 were awaiting test results.
SOURCE: Bangkok Post
Keep in contact with The Thaiger by following our
Facebook page
.
10 new coronavirus cases in Phuket today (Sunday)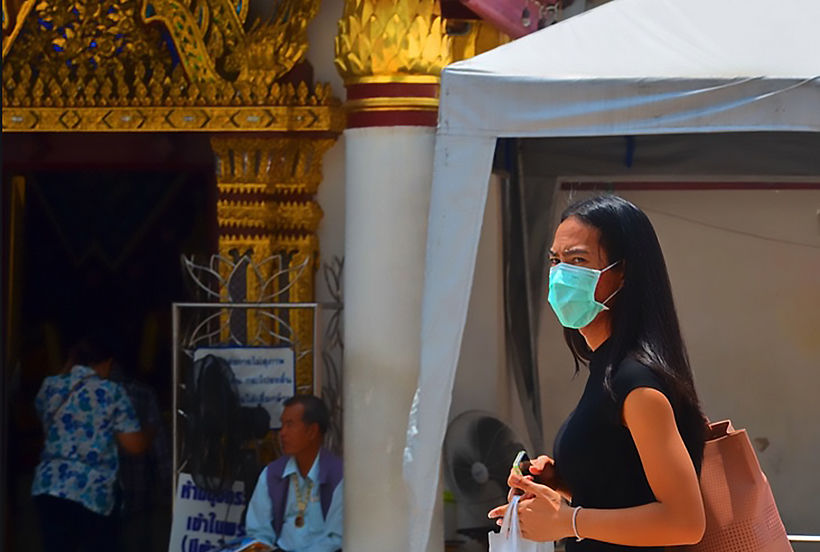 The island of Phuket in Thailand's south has reported 10 new Covid-19 coronavirus cases today (Sunday), bringing the total to 119. Today's new cases aren't all in Patong, as has been the trend over the past week, with new cases being reported in Bang Tao, just north of Surin Beach area.
Among the confirmed cases announced today are six members of the same family that live in the Bang Tao area.
Due to the high number of cases originating in the island's Patong entertainment district, the whole seaside town has now been officially locked down as of today, with checkpoints on all roads going in or out (more info below).
Details of the new case…
Case 110: A 40 year old Swedish man, arrived in Phuket on March 13 with his wife, who was confirmed as case 77 on April 1. 7 people are considered at at high risk and are being sought by authorities (NOTE: There are conflicting reports on this case's age and gender).
Case 111: A 29 year old Thai woman, a maid, the wife of confirmed case 41, an Italian who works in Bangla. She fell sick on April 2, 2 people are considered at high risk.
Case 112: A 55 year old Thai woman, also a maid, the wife of case 94. 2 contacts at high risk.
Case 113: A 29 year old Thai man who works at a Patong hotel, the same hotel where Case 58 was confirmed. He became sick on March 22, 6 people are at high risk.
Case 114: A 23 year old Thai woman who works in the same restaurant as case 92. She fell sick on March 29, 5 are considered at risk.
Case 115: A 38 year old Thai man who works at a Patong shopping mall. He had close contact with case 48, and fell sick on March 25. 9 are at high risk.
Case 116: A 27 year old Thai man, a welder in Bang Tao in Thalang, the son of case 94, also a welder. They work and live together. Though he shows no symptoms, 2 people are considered at high risk.
Case 117: A 32 year old Thai woman who works at a local shop, also in Bang Tao. She's the daughter of case 94, who lives nearby. She became sick on March 30, 4 people are at high risk.
Case 118: A 28 year old Thai woman, a maid, another daughter in law of case 94, with whom she lives. She too shows no symptoms, but 2 people are considered at high risk.
Case 119: A 74 year old Thai woman who works in a local Bang Tao shop, the grandmother of case 94, who also lives nearby. She became sick on April 3, 8 people are considered at high risk.
The current Patong 'lockdown' has been imposed to to control the spread of the Covid-19 virus, according to the directive.
"Therefore we will prohibit people from entering or leaving the area, except for the transportation of essential goods, LPG gas, medical supplies, emergency response teams and ambulances, public servants, parcel deliveries and publications."
The directive is in place from April 5 until notified.
Speaking to a couple of locals this morning they said they hadn't been advised by anyone and were confused about the news. One told us he'd been walking his dogs on the beach this morning and didn't run into any police. A local policeman in the town says he has been lining up for testing at Patong Hospital and that the streets are mostly deserted. Another expat said that they'd heard yesterday there might be a closure of the roads on Tuesday and was surprised to wake up this morning to see the town was in official 'lockdown'.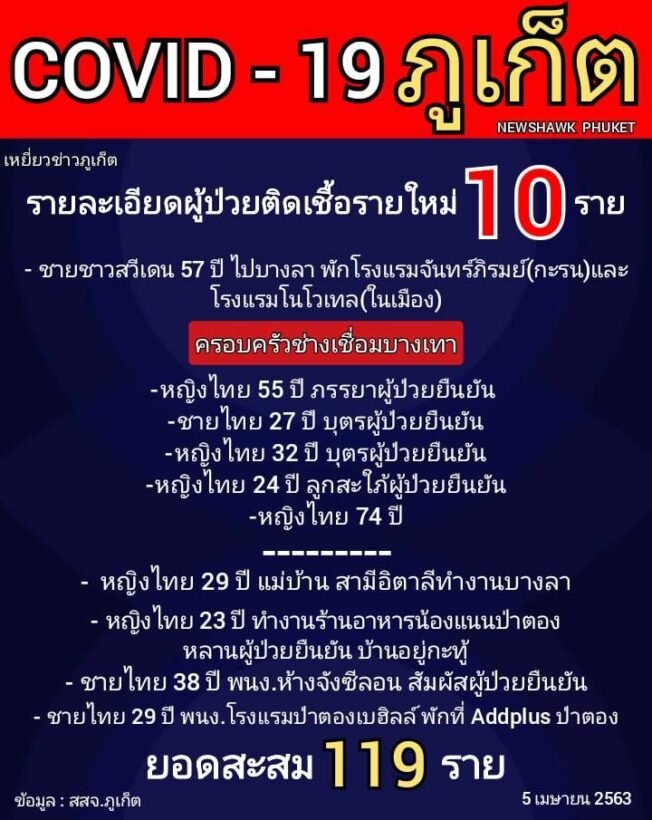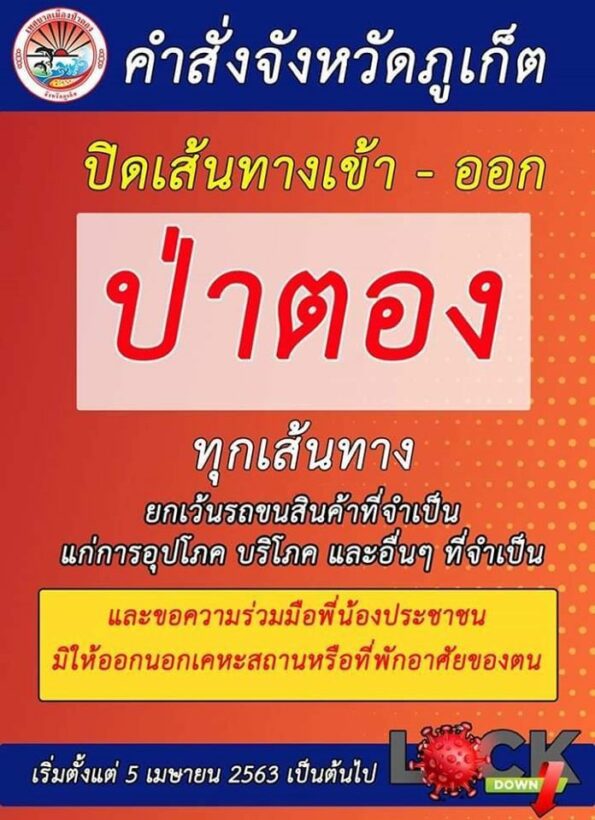 Keep in contact with The Thaiger by following our
Facebook page
.