Phuket People: Raise a toast to a coffee roast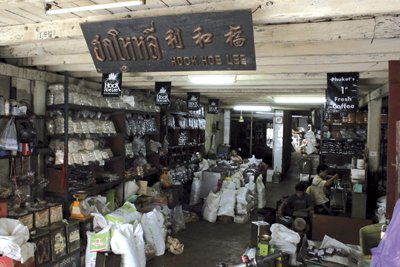 PHUKET: Each cup of coffee served at Hock Hoe Lee has more than 50 years of history steeped inside. It's a taste to be savored.
Three generations of one Phuket family have worked tirelessly to create the coffee served up today at Hock Hoe Lee, which has shops in town and in Rawai.
Back in 1958, when Chinese migrant Cheng Long came to Phuket by junk from his native land, he had a mat to sleep on and knowledge of how to roast coffee beans. That was all.
He scraped together enough money to rent a small ramshackle shophouse in the heart of Phuket Town's downtown market.
It wasn't long before inquisitive Thai-Chinese locals wandered in to sample Mr Long's coffee, sniffing the plumes of sweet-smelling smoke pouring from the shop. They were hooked and word soon spread of the Chinaman's magic beans.
He bought his beans from a friend in Penang, Malaysia. To suit demand, he roasted his beans with sugar and started selling cinnamon sticks too.
Hock Hoe Lee, meaning "Lucky" in Chinese, was the moniker Mr Long gave to his shop. As luck would have it, business spiraled and he ventured to Chiang Mai and Ranong to find homegrown beans.
After Mr Long died, his son Somboon took over his father's business with great success. Today, locals know Hock Hoe Lee as "Boon's shop", the best place in town to buy coffee.
Although the roasting process has been moved out of the original shop to a site nearby, the place still holds much of the charm it did fifty years ago, with bags of fresh coffee piled high, the clang of machines sounding out all day and workers hurriedly bagging beans in bulk. It's typical of Phuket Town's hustle-bustle.
Today, the original shop still attracts locals who buy Hock Hoe Lee beans by the bagful, but the brand has sprouted another shop in Rawai and more are planned.
In 2010, Somboon's daughter Jutamas and her husband Ruengrit decided to build upon the family's coffee success and opened a new store in Rawai.
Sandwiched between Friendship Beach and Serenity Terraces, the modern shop is pulling in a different clientele: expats and tourists.
"We thought it was time to start making coffee to cater to foreigners," Ruengrit said.
"The feedback has been great. Thai people walk into the new shop and are surprised to see we are serving espresso coffee and not just Thai coffee."
"We use the same beans for our Thai and Western coffee, it's just we roast Thai coffee on a much higher heat, with lots more sugar."
Ruengrit said that due to the success of the new shop, more shops are planned for the near future.
The secret to the coffee's flavor is also due to Hock Hoe Lee's selection of the beans they buy. As far back as 1958, the family has been personally inspecting the farms they use, and the processes the farmers use to keep the beans fresh. They've been getting it right for a long time.
For great homegrown coffee with a Phuket history, get down to Hock Hoe Lee in Rawai. Prices are fair and there's a great snack menu too. Beans by the bag are also on sale.
For more information visit hockhoelee.com.
— Blair Christopher
Keep in contact with The Thaiger by following our
Facebook page
.
Tax on salt content being considered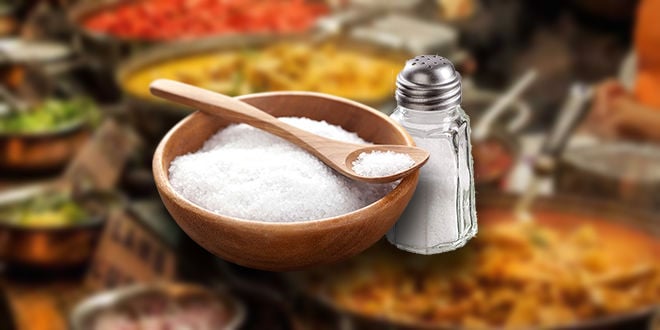 The Excise Department is considering imposing a tax on the salt content of food to encourage food producers to reduce the sodium content of snacks, instant noodles and seasoning cubes.
The director of the Office of Tax Planning said that the department is discussing a limit on the amount of sodium food can contain, in line with the standard set by the World Health Organization (WHO), which is 2,000 milligrams of salt per day.
In reality, Thai people consume an average of 1,000 milligrams per meal, making their daily intake well above WHO guidelines, according to the director.
He said any tax imposed would be at a level which would encourage food producers to reduce the sodium in their processed food without being punitive, adding that the proposal isn't intended to generate more tax revenue, but to help protect the health of consumers. Excessive sodium in the diet can lead to high blood pressure and kidney disease.
Fish sauce, soy sauce and salt would not be taxed.
SOURCE: thaipbsworld.com
Keep in contact with The Thaiger by following our
Facebook page
.
Water shortage warnings in 22 provinces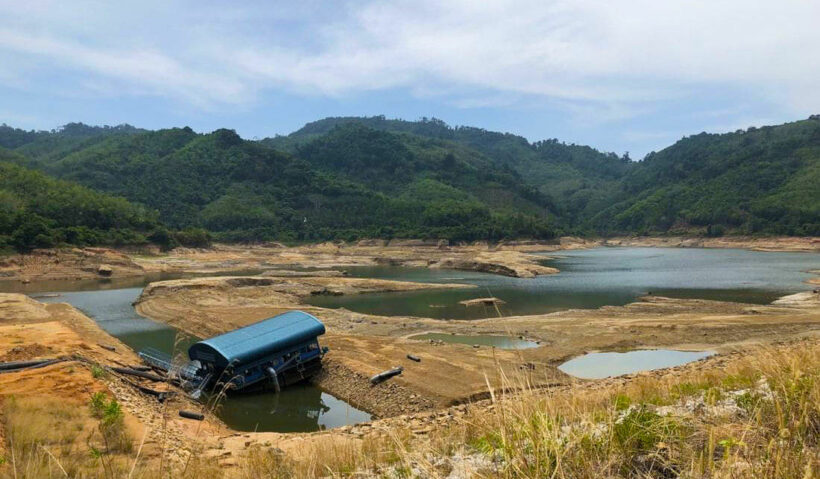 People living in 22 Thai provinces are being warned to prepare for shortages of drinking water during the upcoming dry season, due to start on November 1st.
The warning was issued by the National Water Resources Office, citing low levels in reservoirs, which are the main sources for tap water production waterworks in 22 provinces.
Areas at risk identified by the office are in northern, north-eastern, eastern and southern provinces.
Measures have been adopted by agencies charged with dealing with water shortages. including dredging water channels to allow greater volumes of water to flow into reservoirs, drilling underground wells, enlarging storage ponds and the purchase of water to supply to those in urgent need.
The Royal Irrigation Department has announced that people should use water sparingly.
There are currently about 6 billion cubic metres of usable water in reservoirs in the affected provinces, with 5 billion cubic metres reserved for consumption and ecological preservation, leaving only 1 billion cubic metres for use in agriculture.
This means farmers in the Chao Phraya river basin may not be able to grow a second crop of rice this year.
SOURCE: thaipbsworld.com
Keep in contact with The Thaiger by following our
Facebook page
.
Green Day heading back to BKK in 2020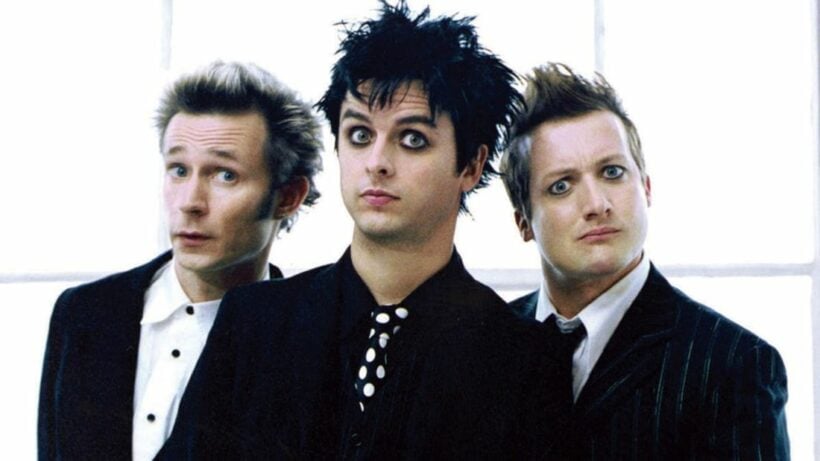 Green Day, five-time Grammy Award winners, are embarking on a global tour in 2020, including a stop-over in Bangkok during March. The rock 'n' roll Hall of Fame inductees will perform a series of concerts throughout Europe, UK, North America and Asia.
"Green Day Live in Bangkok" takes place on March 11, 2020 at Impact Arena, Muang Thong Thani. But it's not their first time. Green Day sold out concerts in their last Thai live gigs in 1996 and 2010.
Formed in 1986 in Berkeley, California, Green Day is one of the world's best-selling bands of all time, with more than 70 million records sold worldwide and 10 billion cumulative online streams of their music and performances. Their 1994 breakout album "Dookie" is widely credited with popularising and reviving mainstream interest in punk rock, catapulting a career-long run of No 1 hit singles.
In 2004, Green Day released the rock opera "American Idiot", selling more than 7 million copies in the US alone and taking home the Grammy Award for Best Rock Album. In 2010, a stage adaptation of "American Idiot" debuted on Broadway to critical and commercial acclaim. Entertainment Weekly called Green Day, "The most influential band of their generation," while Rolling Stone said, "Green Day have inspired more young bands to start than any act this side of KISS, and that doesn't seem to be changing."
Green Day Live in Bangkok 2020 is on March 11, 2020 at Impact Arena, Muang Thong Thani.
Ticket prices start at 2,000 baht and tickets go on sale on November 2 at all ThaiTicketMajor outlets via www.livenation.co.th or www.thaiticketmajor.com or call: 02 262 3838 for more information.
SOURCE: The Nation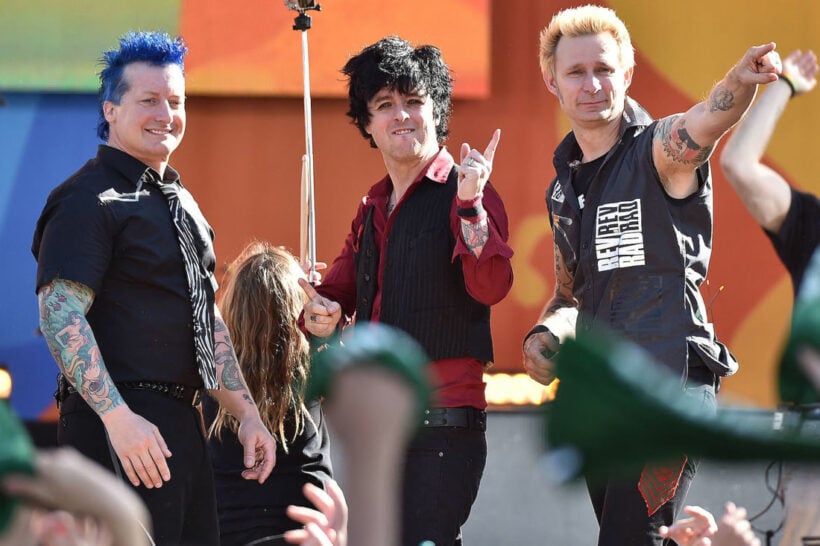 Keep in contact with The Thaiger by following our
Facebook page
.