Phuket Lifestyle: What's so funny, wee man?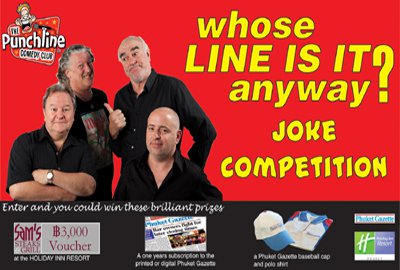 In the run up to The Phuket Punchline Comedy Club's February 29 'Whose Line is it Anyway?' show, the Gazette asks each of the comedians about themselves. This week its the diminutive Ian Coppinger.
Phuket Gazette:
Where and when were you born?
Ian Coppinger:
I was born in Dublin in 1970. I was actually born in my parents house, my mother didn't like the fuss of having babies in the hospital so I was born at home, however as soon as I was born I was very ill and had to be rushed into hospital anyway, so I ended up spending my first Christmas in hospital.
PG: How, When, Where, Why did you become a comedian/comedy performer?
IC: I did my first ever comedy show in school when I was 16. I was in a double act called "fat mans picnic basket" and there was a Christmas show on. everybody else in the school was in a U2 cover band so myself and a friend decided that we would do comedy instead. I was addicted from the first laugh.
PG: Did you/do you have any comedy heroes? If so, what do you like about them?
IC: I have always liked Monty Python and in the very early days I was a big fan of Charlie Chaplin. Later in live I found Seinfeld and loved that. in terms of stand up I really like Dylan Moran, Steve Hughes, Tom Stade and Glenn Wool. There are loads of others, too many to mention.
PG: Which current comedian makes you laugh and why?
IC: I recently did a show with Carey Marx and he really made me laugh.
PG: Have you been to Thailand before? If so, when, where and what did you like and dislike about it?
IC: I have been to Thailand a couple of times before. I really like it but sadly when I am there I tend to work every night and therefore don't get to see as much of it as I would like to see. I really love the food. there is a Thai restaurant around the corner from me in Dublin and its so disappointing whenever I go in there because, although the food is good, it is nothing like what you get in Thailand. I will have to go sometime in the future and spend a good long time just traveling around.
PG: Have you performed in Thailand before? What was it like?
IC: I have performed there a couple of times in the past and I really like it. The audiences are great. In the past I have only done stand up so I am really looking forward to doing the improvisation show there as I think that the audiences will really love it as they are such a big part of the show.
PG: Any other useful info for an article about you?
IC: The show that we are doing in February contains some of the original people from the TV show "Whose line is it anyway?" and is much better than the TV show, as the audience is a real part of it. It's great fun. We have toured the world with this show and are really looking forward to doing it in Phuket.
Thailand's prostitution laws out of step with reality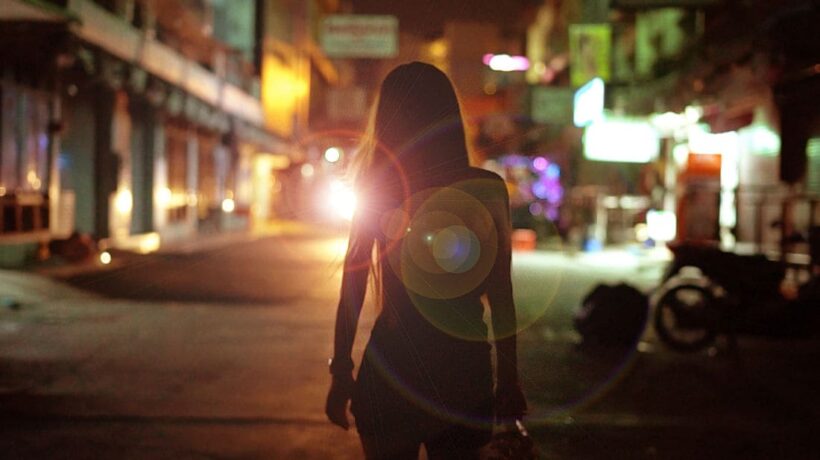 Despite firm denials that prostitution is a 'thing' in Thailand and the high-level narrative that prostitution in the Land of Smiles is just an outdated type-cast, the evidence to the contrary remains obvious, in plain sight, any night of the week.
A "Review of the prevention and suppression of prostitution laws project" seminar was held at the Thammasat University Tha Prachan campus in June aiming to formalise and zone sex-related activities in Thailand. The report recommends the country's sex industry be controlled under the authority of the Department of Local Administration.
Thai PBS reports that Law lecturer Akawat Laowonsiri says Thailand is obliged to protect the rights of sex workers and is a signatory to  international commitments like the Convention on the Elimination of All Forms of Discrimination Against Women (CEDAW).
The researcher said that updating the laws will tackle the issue of the health and well-being of all stakeholders in the sex industry. For example, a law to protect the rights of a wife whose husband has a sexually-transmitted disease is needed, in accordance with the principle of universal coverage. Sex workers should be free to refuse to provide a service and they should have the right to be fairly treated and paid in the workplace.
In response to those who fear a rise in the number of people entering the sex industry if the laws are amended, Dr. Akawat Laowonsiri confirmed that his study shows a steady decline prostitution in Thailand since the Vietnam War, when the industry was at its peak.
He added that people in the sex industry face many challenges to which most Thais are not exposed, such as organised crime, drug dealers, human traffickers and more. This situation remains due to the hush-hush nature of the work they do.
"From the conservative point of view, it is necessary to have this kind of law in place to improve society. We have to find a way to adapt to the changing world," says Dr. Akawat.
SOURCE: Thai PBS
Thai car manufacturers upbeat about sales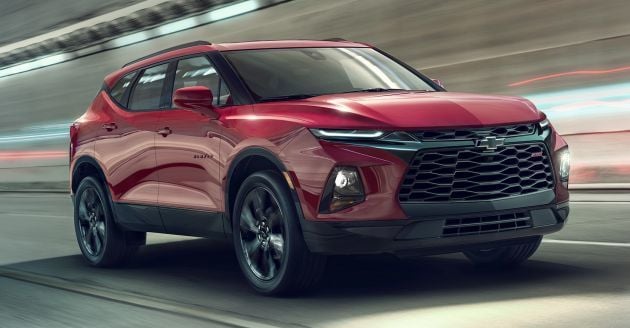 PHOTO: Chevrolet's proposed SUV 'Blazer' to replace the Captiva
Car sales for the first five months of this year stood at 437,722 equating to a year-on-year rise of just over 9%. Sales for May alone were 88,097 units, up 3.7%. But May's growth slowed from the double-digit rise that the sector experienced between January and April, 2019.
• By brand sales in May, Toyota was up 10.2% to 29,337 units. Isuzu was up 9.2% to 15,651 units and Honda was up 7.7% to 11,224 units. Mitsubishi sales were up 6.2% to 7,308 units, and Nissan sales were down 1.0% to 5,385 units.
• By body type, passenger cars were up 1.3% year on year to 33,580 units. Commercial vehicle sales were up 5.2% to 54,517 units. Pickup sales included in the commercial vehicle sales were up 8.9% to 44,102 units.
The VP of Tri Petch Isuzu Sales, Takeshi Kazahara, is quoted in the Bangkok Post saying the slow growth last month is in line with Thailand's general economic outlook, which is suffering from the US-China trade war.
"This external factor could pressure the economy with unstable sentiment. A windfall factor is new investment flow from Chinese investors, who are shifting to invest in Thailand as they flee from the trade war. The rise of private investment could contribute to Thailand's GDP and offset the trade war's effect," he told the Bangkok Post.
Spokespersons from Mitsubishi and Suzuki also were bullish about the state of the Thai car sales, Mitsubishi saying they remain confident after a strong first quarter this year, and Suzuki calling for the Bank of Thailand to control financial measures for people borrowing to purchase cars.
More worrisome is the drop in exports which are directly linked to the strength of the Thai baht.

SOURCE: FTI (Federation of Thai Industries), Toyota Motor Thailand (TMT)
Phuket in the Top Ten list of Best Places to Visit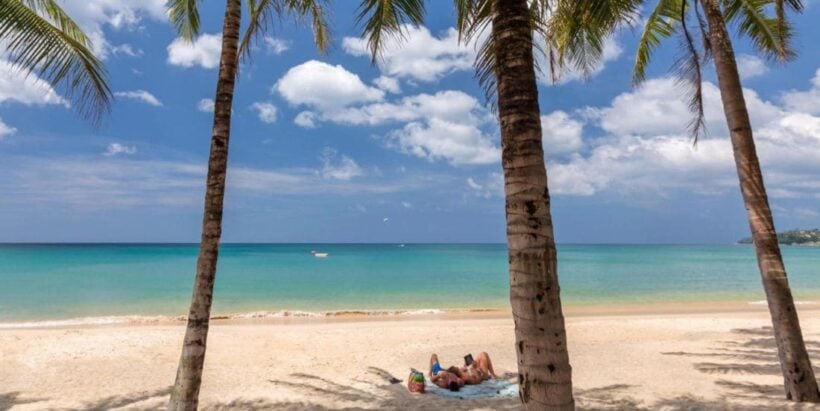 Paris topped the US News list of the World's Best Places to Visit, Phuket gets into the top 10 destinations this year. The annual rankings list the World's Best Places to Visit, along with region-specific and niche lists.
Paris, a long favourite with its world-renowned attractions, excellent cuisine and charming atmosphere, scored the top spot in the Best Place to Visit in the World listing. New Zealand's South Island was in second place, Rome was third, Tahiti fourth and London in fifth place.
Thailand's most popular island, Phuket, was the highest placed Asian destination and scored the eighth place in the Top Ten destinations, beating out Grand Canyon, New York, Sydney and Maldives.
US News also compiles the Best Places to Visit in the USA, the Best Historical Cities to Visit in the USA, the Best Small Towns to Visit in the USA, the Best Places to Visit in Australia and The Pacific and the Best Places to Visit in Asia. Unique to US News, the rankings combine editor, traveller and expert feedback to determine the most remarkable destinations around the world.
Paris, France
South Island, New Zealand
Rome, Italy
Tahiti, French Polynesia
London, UK
Maui, Hawaii
Bora Bora, French Polynesia
Phuket, Thailand
Grand Canyon, US
Yosemite, US
Barcelona, Spain
New York City
, US
Dubai
, UAE
Machu Picchu, Peru
Sydney
, Australia
Maldives
Amsterdam
, The Netherlands
San Francisco
, US
Florence, Italy
Yellowstone
, US
SOURCE: ttrweekly.com