Phuket Gardening: Growing plants indoors and outdoors in water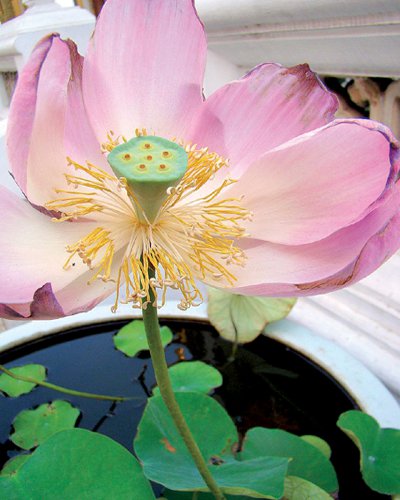 PHUKET: When I first came to Thailand, I was, like everyone else from colder climes, astounded by the sheer range of plant life.
Even more amazing was the way nature not only coped, but actually thrives in these hot, humid conditions, some of which seemed downright alien: smoggy air, poor soil, periods with either burning sun or bucketing rain. The very first night I spent in a Phuket hotel, there were vases and glasses attached to the walls with flourishing green plants cascading down their sides.
After all the struggles of trying to grow house plants in so-called temperate climes, this was a real eye-opener. A lesson once learned is one never forgotten. Nowadays, the bathrooms in my house have philodendrons or dracaenas to add a fresh dash of greenery, all grown with the absolute minimum of fuss.
Which brings us to a reader's query. He asks which plants can be grown in water? The question is not only which, but where?
Outdoors is one thing: indoors quite another. Let's start outdoors. Of course, we all know about water lilies (nympheas) and lotuses (nelumbo nucifera). Lilies, now available in brilliant deep colors, grow splendidly in plastic pots in fish ponds, or in wide terra-cotta containers that give the round floating leaves plenty of room.
Lotuses are better in a large, narrow-necked vase from which their long elegant stems topped by parasol-like leaves and dramatic blooms can be seen to best advantage.
However, there are plenty of other less well known water denizens, better known for their foliage than their flowers; for example, the pickerel weed (pontederia) which has long dark stems and dark green heart-shaped leaves, or the larger (up to five or six feet) water canna (thalia) which has long, erect woody stalks which may be deep red or green. The elegant oval leaves grow at the tips.
The water canna is particularly popular with Thais as a front yard specimen. Papyrus (cyperus) is another excellent choice, with its sculptural bright green stems and circular crowns of narrow, grass-like leaves. It looks the part in a vase or deepish pond.
Remember, though. that these are all essentially outdoor plants and sun-worshippers. Moreover, they all have roots in the soil at the bottom of your water-filled pot or pond which will need feeding from time to time with fertilizer tablets. And they require to be grown in that special clinging mud that is sold, already moistened, at plant nurseries in white plastic bags. Marsh plants, if you like.
Plants grown in water-filled containers indoors are usually not water-based at all, but they will adapt to these very different conditions since they can tolerate low levels of sunlight and have roots that can survive in a condition of permanent wetness. In general these are bog dwellers, or plants that prefer shade and moist surroundings.
Put them in ceramic or glass receptacles (readily available) that are flat on one side and can be fastened to a wall. They can be cuttings or already rooted. With rooted specimens, carefully wash the soil off first.
Plants that should respond to this treatment include the lucky bamboo (dracaena sanderiana), which is often marketed in this way, some philodendrons, possibly alocasias, and anthuriums.
Try them out and see. That's half the fun.
Phuket Gardening tip of the week: Reading those labels on plants

Each family or genus of plants is divided into groups of individual species that reproduce from seed with only minor variations.
The first word in a plant's name designates the genus; the second word the species, Normally both are italicized, and the genus name is often capitalized as well. For example: Acalypha hispida. Most plants also have a common or garden English name. Thus the common name for Acalypha hispida is the 'chenille' plant or 'cat's tail' – both labels which describe the hanging, red, velvety racemes of the plant in question.
In Phuket, we have to remember the Thai name too when we order or buy from a garden center, since the botanical name is unlikely to be familiar. In this case, the name is 'hang kra rok daeng'. A few plants here have not yet been classified, and carry only Thai names.
Phuket Gardening is Phuket Gazette columnist Patrick Campbell's feature of all things flora.
If you have a question or a garden that you would like featured, you can email Patrick Campbell here.
Keep checking our online Phuket Lifestyle pages for regular gardening features and tips.

— Patrick Campbell
Keep in contact with The Thaiger by following our
Facebook page
.
Out of 37 countries, Thailand has the worst pension system, says Bloomberg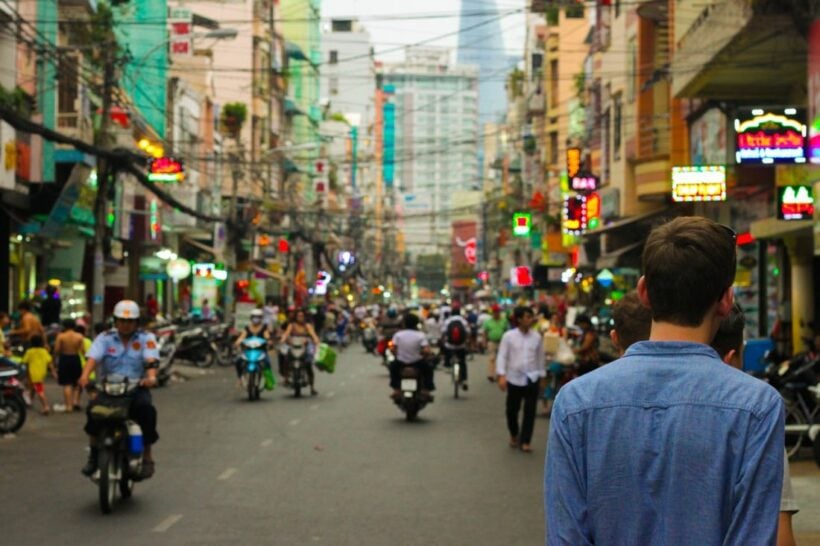 Thai Residents reports that on Sunday, Bloomberg published an article on the world's best pension systems, using information gathered from the 2019 Melbourne Mercer Global Pensions Index.
The survey looked at the pension systems of 37 countries with metrics including employee rights, savings, the number of homeowners, growth of assets, and growth of the economy. The purpose of the analysis was to determine what was needed to improve state pension systems and to gauge the level of confidence citizens had in their state pension system.
The Netherlands and Denmark were found to have the world's best state pensions, with Australia, Finland, Sweden, Norway, Singapore, New Zealand, Canada, and Chile next. Out of all 37 countries, Thailand finished last, with what the report described as an extremely ineffective and ambiguous system.
"Thailand was in the bottom slot and should introduce a minimum level of mandatory retirement savings and increase support for the poorest."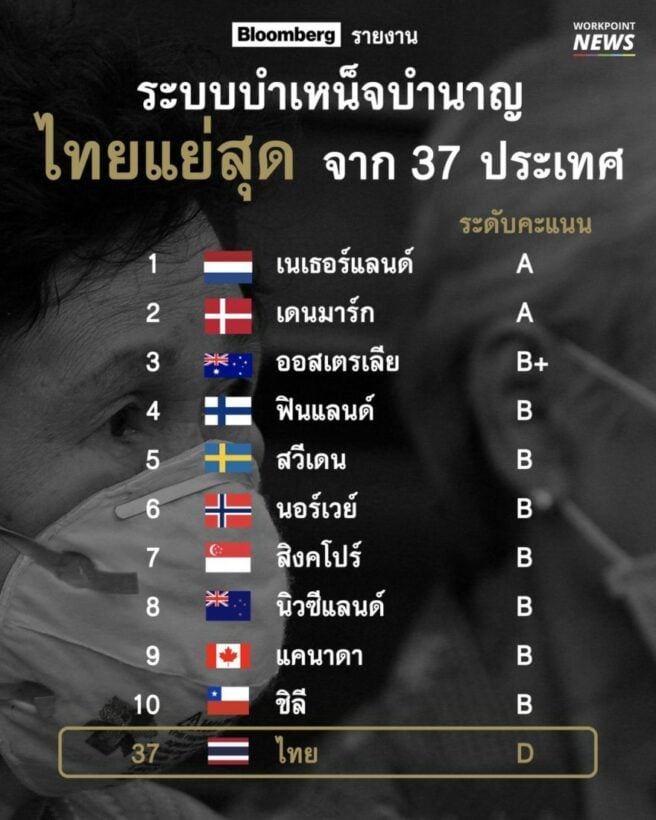 Photo: WorkpointNews
Thai Residents states that only those employed within the government system in Thailand are eligible for a pension based on salary. For most Thai citizens, pension amounts vary from 600 baht to 1,000 baht a month, depending on the recipient's age.
A report carried out by The Securities and Exchange Commission (SEC) advises Thai citizens to have at least 4 million baht saved by the time they retire, but Thai Residents reports that 60% of Thai retirees have less than 1 million baht in savings, with one in three citizens who have reached retirement age are forced to continue working in order to survive.
SOURCE: thairesidents.com
Keep in contact with The Thaiger by following our
Facebook page
.
Tax on salt content being considered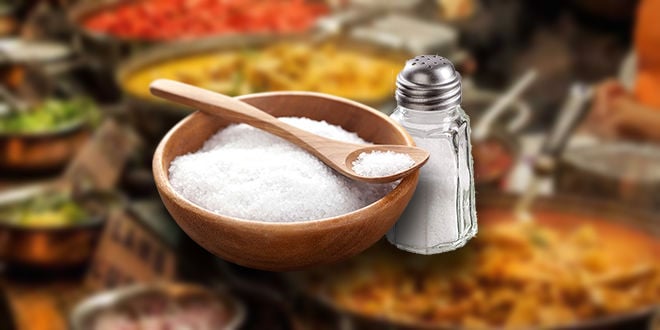 The Excise Department is considering imposing a tax on the salt content of food to encourage food producers to reduce the sodium content of snacks, instant noodles and seasoning cubes.
The director of the Office of Tax Planning said that the department is discussing a limit on the amount of sodium food can contain, in line with the standard set by the World Health Organization (WHO), which is 2,000 milligrams of salt per day.
In reality, Thai people consume an average of 1,000 milligrams per meal, making their daily intake well above WHO guidelines, according to the director.
He said any tax imposed would be at a level which would encourage food producers to reduce the sodium in their processed food without being punitive, adding that the proposal isn't intended to generate more tax revenue, but to help protect the health of consumers. Excessive sodium in the diet can lead to high blood pressure and kidney disease.
Fish sauce, soy sauce and salt would not be taxed.
SOURCE: thaipbsworld.com
Keep in contact with The Thaiger by following our
Facebook page
.
Water shortage warnings in 22 provinces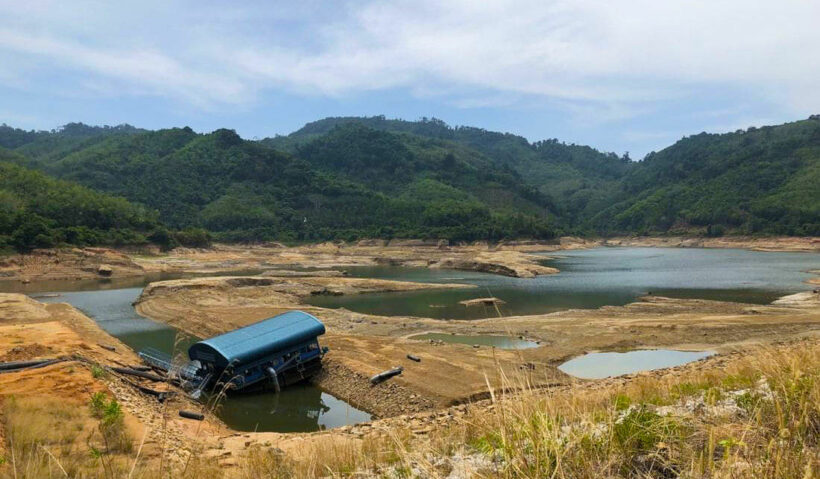 People living in 22 Thai provinces are being warned to prepare for shortages of drinking water during the upcoming dry season, due to start on November 1st.
The warning was issued by the National Water Resources Office, citing low levels in reservoirs, which are the main sources for tap water production waterworks in 22 provinces.
Areas at risk identified by the office are in northern, north-eastern, eastern and southern provinces.
Measures have been adopted by agencies charged with dealing with water shortages. including dredging water channels to allow greater volumes of water to flow into reservoirs, drilling underground wells, enlarging storage ponds and the purchase of water to supply to those in urgent need.
The Royal Irrigation Department has announced that people should use water sparingly.
There are currently about 6 billion cubic metres of usable water in reservoirs in the affected provinces, with 5 billion cubic metres reserved for consumption and ecological preservation, leaving only 1 billion cubic metres for use in agriculture.
This means farmers in the Chao Phraya river basin may not be able to grow a second crop of rice this year.
SOURCE: thaipbsworld.com
Keep in contact with The Thaiger by following our
Facebook page
.