Phuket Fitness: Walking – the body's superpower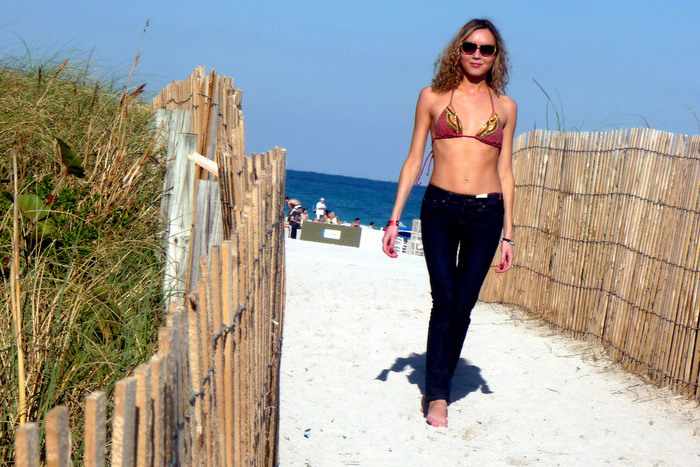 PHUKET: The act of walking is so simple; it is something that we do every day, without even thinking about it. It is one simple act that, if taken advantage of, can reap a huge amount of health benefits.
Our bodies are complex, yet finely tuned, machines that can burn calories and fat even when we do something as easy and commonplace as putting one foot in front of the other.
We use our arms, legs and torso – hundreds of muscles – simultaneously while walking, which allows us to burn loads of calories and achieve easy weight loss, says leading holistic health practitioner Paul Check.
So much goes on below the surface during a walk, such as an increase in our bodies' metabolic rates and enzyme activities, and that is only the beginning.
The benefits of walking are endless. Walking can transform your body, and not just because it consumes calories. It improves the body's ability to digest, assimilate and eliminate waste products, and also increases natural detoxification, especially when aided with increased water consumption.
Walking even reduces the risk of one of the most dangerous diseases – cardiovascular disease – by a whopping 50 per cent!
And the list doesn't end there.
Studies have shown that walking regularly over time can reduce the risk of life-threatening ailments and diseases, like stroke, diabetes and osteoporosis. It is also a fundamental part of treatment for arthritis, high blood pressure and even depression.
Walking is a low-impact activity, which means that we can gain all of these benefits without overloading our joints or causing strain on our bodies. This is true even for those with sensitive or aggravated joints, so don't hesitate to participate.
Taking time to enjoy a nice walk on a regular basis can enhance an overall sense of health and well-being. Through enhancing our mental clarity and mood, we allow our minds time for reflection, and this can result in a general state of relaxation, which is a much-needed part of daily life.
There is never a bad time to go walking. Nevertheless, there are specific times of the day that you can focus on that can aid specifically with weight loss or injury recovery.
For example, body builders will walk on a treadmill for 30-40 minutes in the morning before eating breakfast to help with fat burning. When you wake up, your blood insulin level is at its lowest as you have not eaten for a long period of time, which makes it easier for your body to tap into your fat reserves as a source of fuel. Qualified trainers will readily confirm that it is difficult to burn fat in the presence of high insulin levels.
Alternatively, walking at the end of a high-intensity workout, such as those done by muay Thai boxers, can aid recovery. The act of walking after an intense training session also burns off free fatty acids released into the bloodstream during the workout. It only takes these fatty acids about 10 minutes to be restored into the blood stream – so get to walking!
Walking can improve your health on a number of different levels, and happens to be very easy to fit into your schedule, no matter how busy. Whether you are looking to improve your physical health, mental health, or both, walking is one of the best tools you can have at your disposal.
Krix Luther is a fully qualified personal trainer with nearly a decade of experience
specializing in strength and conditioning. For more information about Krix and his services,
visit thevitruvianmethod.com
— Krix Luther
Thai Life

Join the conversation and have your say on Thailand news published on The Thaiger.
Thaiger Talk is our new Thaiger Community where you can join the discussion on everything happening in Thailand right now.
Please note that articles are not posted to the forum instantly and can take up to 20 min before being visible. Click for more information and the Thaiger Talk Guidelines.