Paper aeroplane champ is now a Thai citizen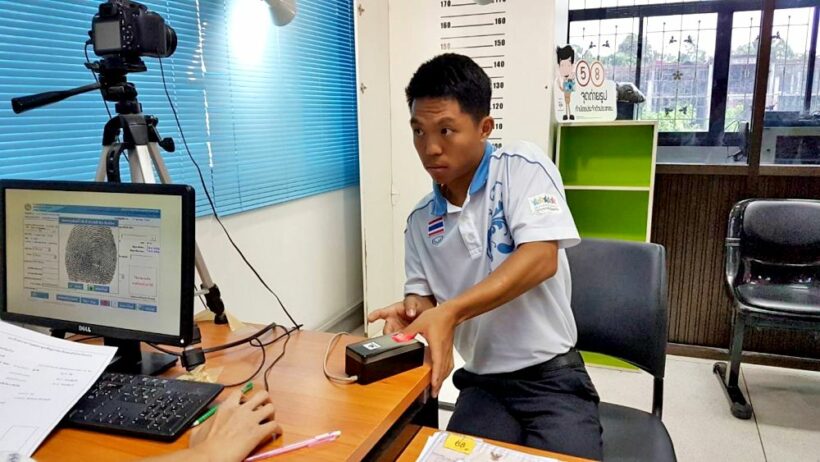 The paper plane champ is officially, Thai ID and all, a Thai citizen.

Almost a decade after earning fame by winning an international paper-aeroplane championship in Japan at the age of 12, Mong Thongdee has collected his letter of approval for Thai citizenship.

"I'm so happy to get Thai nationality," he said at Chiang Mai's Muang District Office, adding that he would add his name to the household registration of his family's rented house in Tambon Suthep.

The Nation reports that he would request a postponement to join the annual military conscription draw, which all Thai men at the age of 20 must attend. As he will soon graduate from the Mathayom 6 level via non-formal education, Mong said he planned to continue his studies to the Bachelor Degree level.

Mong's father, 45 year old Yoon Thongdee, says he was glad that his son finally got Thai nationality and he will teach him to do good things for his homeland and study to the highest level possible to help his younger siblings.

Born in Thailand of Burmese ancestry, Mong won the paper aeroplane making competition in Japan in 2009, prompting the Abhisit Vejjajiva government to promise him Thai citizenship, although no progress was made at the time.

Mong's hope of citizenship was rekindled after some of the "Wild Boars" football team, who had been trapped in a Chiang Rai flooded cave, got Thai citizenship following their dramatic rescue.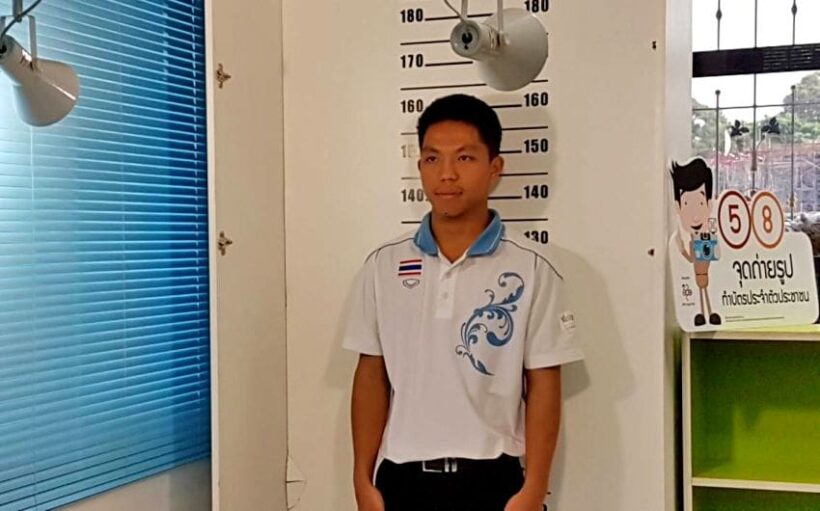 Have something to say? Scroll down to leave a comment, or visit our Thaiger Thailand Q&A Forum to discuss people, events, to-do and more with the local community.

Read more headlines, reports & breaking news in Chiang Mai. Or catch up on your Thailand news.
British backpacker returns home for Easter after being jailed in Thailand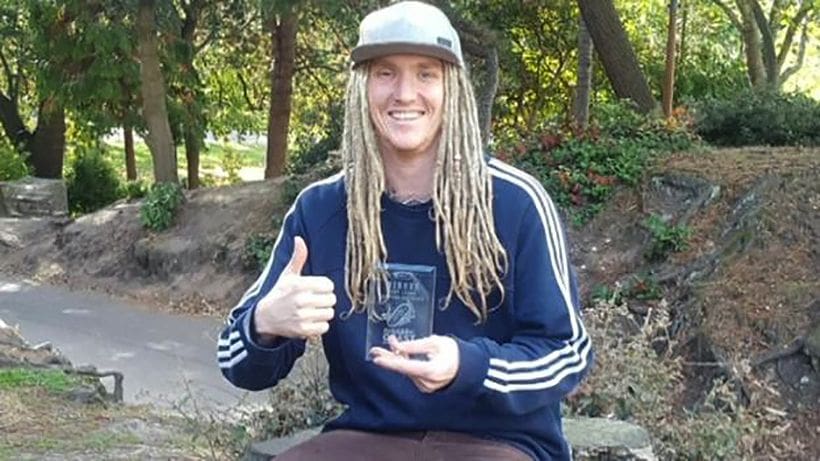 PHOTOS: Facebook.com
A British backpacker is back in the UK for Easter after being released from prison after being incarcerated for 10 days over a 'trivial' offence.
26 year old Chris Dodd told the BBC he was arrested for picking up a mobile phone he found on the ground whilst waiting for a taxi at the Chiang Mai airport. He was accused of theft after taking it with him to his accommodation.
According to Chris, he says he picked up the phone trying to find the owner. In doing so he moved it to a different location – considered theft under Thai law. He says his intention was to report it to police and find the owner when he arrived at his hostel accommodation.
Police identified him on airport CCTV. He was arrested at the hostel.
Prison guards shaved Mr Dodd's head but gave him the shaved-off dreadlocks saying he could keep them.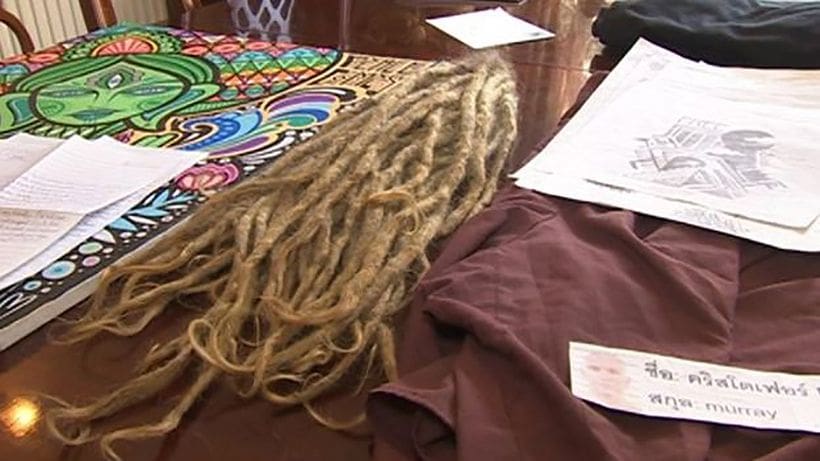 "I was stripped naked, sent in, given a blanket."
"Nobody spoke English. It was really intimidating. You just have to fight for a space on the floor and you have people's legs all over you," Chris told the BBC.
According to his lawyer he faced a five year prison sentence if convicted, but the charges against him were eventually dropped and he was able to leave Thailand. Mr Dodd was released on bail after family and friends raised £20,000 (828,000 baht).
His lawyer told Mr Dodd to leave Thailand immediately after being released. The charges were dropped last Friday.
SOURCE: BBC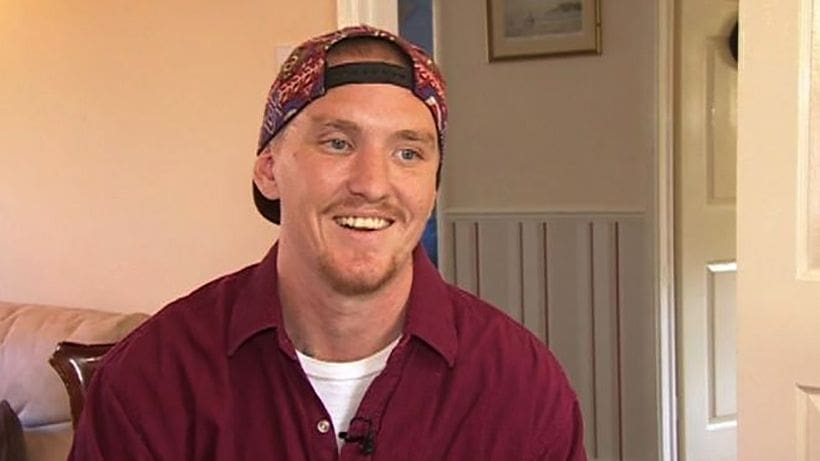 Freak summer storms damage 1,000 houses around Chiang Mai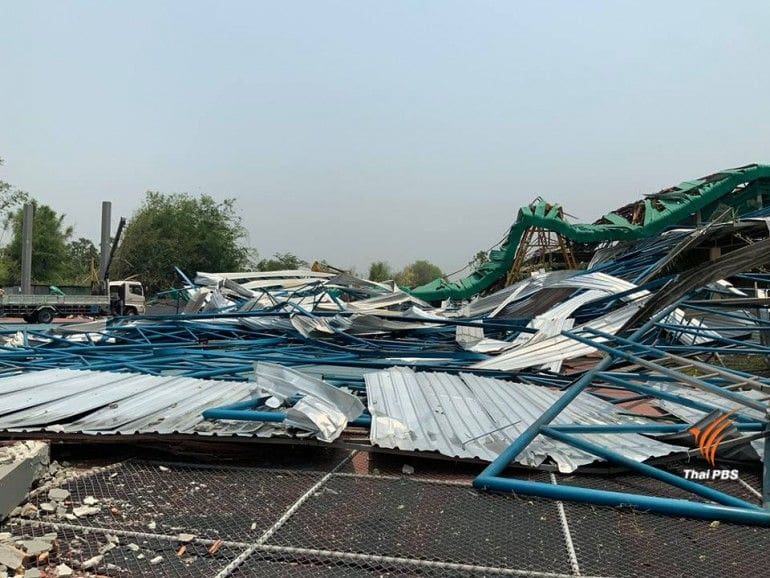 PHOTO: Thai PBS
Up to 1,000 homes were damaged by gusty winds and storm cells over the weekend around Chiang Mai. Ten districts were blacked out for several hours when a freak rain storm struck on Saturday, ripping off the roofs of homes and flinging debris around the districts.
According to the provincial public disaster prevention and mitigation office, the worst-hit district was Hang Don where many houses had their roofs blown off by the gale-force wind which also downed many power poles causing power outage which lasted for several hours. About a dozen cars also sustained damage from flying debris.
Water and power supplies, cut off for many during the storm, were restored later on Saturday evening.
Construction materials such as roof tiles and corrugated iron sheeting have been sent by the office to the affected areas to affect immediate repairs pending detailed assessments of the damages.
The Third Army Region has set up a mobile kitchen at the municipal office of Tambon Nong Kwai to provide free food to the victims on the request of His Majesty the King.
SOURCE: Thai PBS
Mae Hong Son continues to be plagued with fires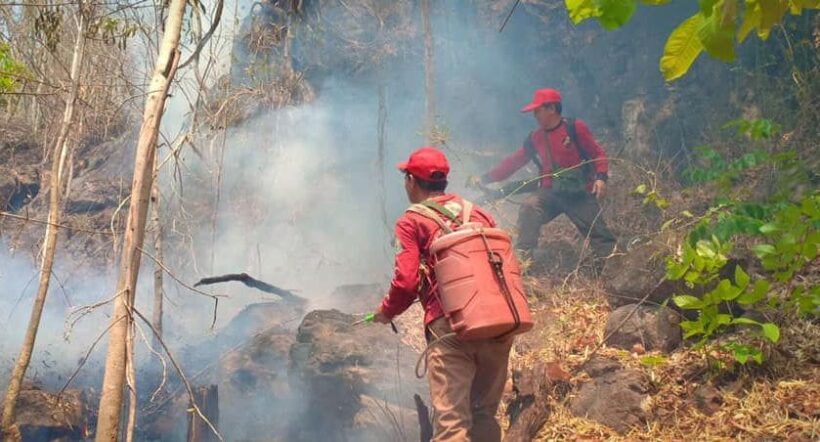 Mae Hong Son province continues to be plagued by forest fires despite the ban and the raging haze and smoke problems.
In recent months, Mae Hong Son has been struggling with haze most of the time with flights to its airport limited at the height of the crisis. Exposure to the serious air pollution has become a threat to the health of locals. Authorities continue to blame outdoor fires as the key cause of smog.
However, illegal outdoor fires continue to be detected.
Satellite images confirmed that there were at least 23 hotspots in Mae Hong Son yesterday. Of them, 13 were in Sop Moei district.
Kampanart Prachongpim, who heads Mae Hong Son's forest-fire control division, says that teams from several provinces had come to Mae Hong Son to help extinguish forest fires that were often caused by people. At least, two bushfires extinguished yesterday were caused by people going into the forest to collect forest produce. According to him, by the time these forest fires were put out, about nine rai of forest reserves had been destroyed.
Mae Hong Son is 100 kilometres north west of Chiang Mai, near the Myanmar border.

SOURCE: The Nation