Profile: Thai national Ironman Tassawan Sirivongs raring to go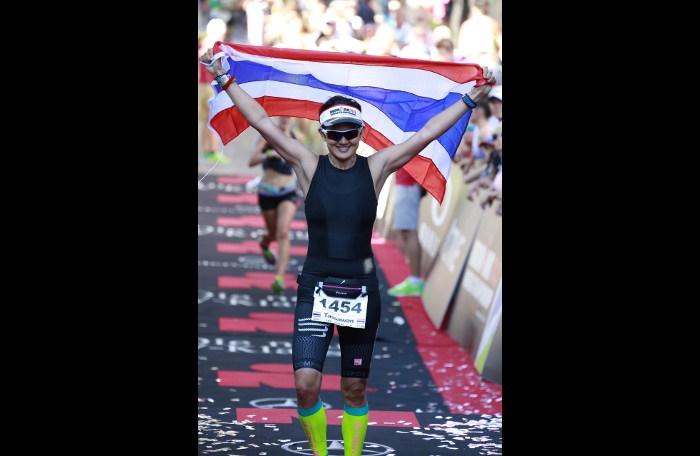 PHUKET: Bangkok native Tassawan Sirivongs is a Thai national Ironman, a Master's degree holder from France, and the Executive Director at Ramkhamhaeng Hospital, Bangkok. She has competed in at least a hundred triathlon competitions worldwide, including events in New York, Japan, Australia and Sweden.
Ms Tassawan is competing in the Laguna Phuket Triathlon to be held in Phuket on November 27. This year, she placed first at the Korean triathlon, and last year she came in second at the Japanese triathlon. She has also competed in the world triathlon championships in Australia and Austria over the last two years.
"Joining the world championships is not easy. You have to put everything you have into it. You also have to place first or second in a triathlon race that is on the approved list of countries. Only then are you given a chance to join the world championships. I am very proud that I have had the opportunity to join the world championships for two years running," says Ms Tassawan.
Unlike many other athletes, she has not been training since childhood.
"I have just been a part of these competitions for the past seven years. The first triathlon I attended was as a spectator, cheering on my friends. However, when I saw the others participating, I felt compelled to challenge myself to try it. That's when I started training and preparing for it," Ms Tassawan says.
Swimming being something that came naturally to her, she started practicing the other two challenges – cycling and running.
"When I started out, I was not an athlete in the true sense. At first, I thought that I'd join in one race and be done with it. However, after completing the first competition, there was no looking back," Ms Tassawan says.
"I felt addicted and kept trying to improve my skills with each competition I participated in. It gave me another purpose and goal to accomplish in life. My dream is to be an Ironman in six continents, and I am already halfway there."
Her ultimate goal is to participate in the Ironman World Championships in Kona, Hawaii, much like other triathletes all over the world.
Ms Tassawan says that the three most important factors responsible for her success are self-discipline, time management and patience.
"Discipline is something you have to acquire, it doesn't come on it's own. You have to overcome your laziness and stay active and focused. I feel that I have become disciplined and patient in all aspects of my life – both work and personal life – not just when I am practicing or competing," she says.
Another aspect of the competition that Ms Tassawan appreciates is connecting with people and meeting other like-minded athletes.
"I have learned and gained a lot from this experience. Before I used to get sick all the time, catching colds quite frequently. Now, I am much healthier and stronger than I used to be," she added.
Ms Tassawan's advice to aspiring athletes is to make safety a priority.
"Challenging yourself is great, but you also need to know your body's physical limitations. If you don't feel you are ready, do not force yourself to participate. It's not just about winning and losing – your safety should always be your own priority," says Ms Tassawan.
— Kongleaphy Keam
Keep in contact with The Thaiger by following our
Facebook page
.


Have something to say? Scroll down to leave a comment, or visit our Thaiger Thailand Q&A Forum to discuss people, events, to-do and more with the local community.

Songkhla soi dogs heading to the US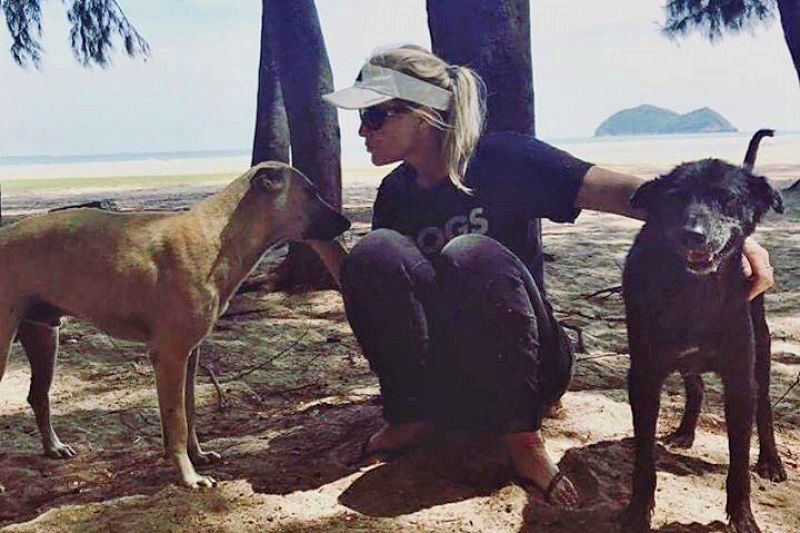 PHOTOS: Workpoint News | Thai Street Paws Rescue
5 dogs out of 29 that had been left to die in an abandoned home in Songkhla are now heading to the US to meet their new owners.
Officials from the Division of Animal Welfare and Veterinary Service and Smiledog Home volunteers report that the 29 dogs and 8 cats were abandoned at a house in Songkhla. Two representatives from Smiledog are taking care of the animals in Songkhla as their health improves and the lucky 5 dogs prepare for their long plane journey. A team of vets from Song Tale Veterinary Clinic have been providing expert medical care.
The owner of Thai Street Paws Rescue, Tamara Johnston, is an Australian teacher who teaches in Songkhla. She has played a major role in saving these animals and is the reason why 5 of them will be traveling to the US in September. She has been rescuing stray dogs and finds new owners for them without any adoption costs, except the travel fees for the animals.
Siripun Knampromwong from Smiledog Home says that the dogs have been happier since the rescue. They are playing with each other and have enough space to run around. There are still some animals available for adoption, those who are interested can contact via the Facebook page.
STORY: Workpoint News | Thai Residents
Facebook page
.
John Legend & Chrissy Teigen check out the tastes at a Korat Market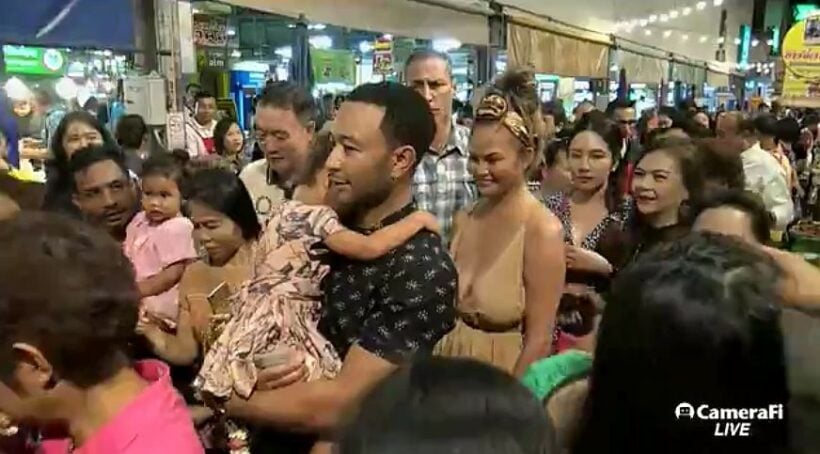 American music legend, John Legend, and his Thai-American wife Chrissy Teigen headed to a Nakhon Ratchasima food market only to be surrounded by locals trying to get a quick selfie.
The army of fans surround the musician, his wife and daughter to follow them around the market in the 25 minute Facebook post. It was smiles all around but as the video wears on so does the patience of the American singer whose only protection appears to be a plain-shirt body-guard who is at least 40 centimetres taller than everyone around him (he doesn't stand out at all).
A Thai policemen comes to their rescue and helps escort them somewhere a bit quieter.
Legend's model wife Chrissy Teigen is seen almost wearing her dress as any number of wardrobe malfunctions appear moments away from happening throughout the video.
The family were reported to have visited a number of famous Korat landmarks during their visit to the area.
Legend performed in Bangkok in March 2018 this year as part of his Darkness and Light tour.
Keep in contact with The Thaiger by following our
Facebook page
.
Phuket's lifeguards say goodbye to a champion of local beach safety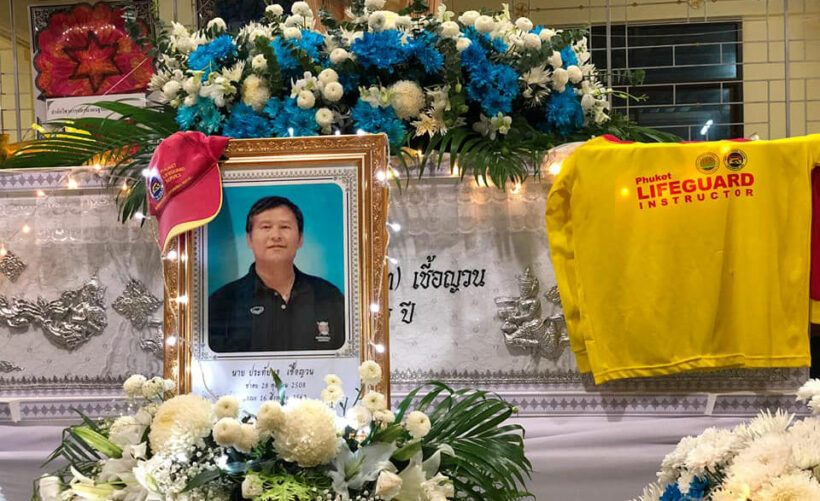 PHOTOS: Phuket Lifeguard Service
A commemoration ceremony has been held for Prathaiyuth Chuayuan, a local Phuketian who helped drive Phuket's first beach lifeguard services. He passed away on Friday morning after a heart attack.
He first experienced chest pains whilst delivering his daughter to school in Phuket Town on Friday morning, drove himself immediately to the Vachira Hospital nearby but succumbed to cardiac arrest around 9am.
He was 57 years old.
He worked with Australian lifesavers to help train local lifeguards and improve the skills of the Phuket's beach enthusiasts, and finally sought international accreditation for the growing body of competent Phuket lifeguards.
The Phuket Lifeguards Service, founded and run by Prathaiyuth and his wife Witanya, saved innumerable lives each year whilst battling Provincial Hall and local government for increased funding in annual contract negotiations.
Daren Jenner, a FOT (Friend of The Thaiger) and local safety officer for the International Surf Lifesaving Association, sent a message to us expressing his deepest condolences to Prathaiyuth's wife, family and friends.
"I had many good conversations with him over the years. He was a good-hearted man who did his best in difficult and changing circumstances. A very big loss for Phuket and the lifesaving community here. ISLA sends our deepest respect for his long commitment to ocean safety in SE Asia."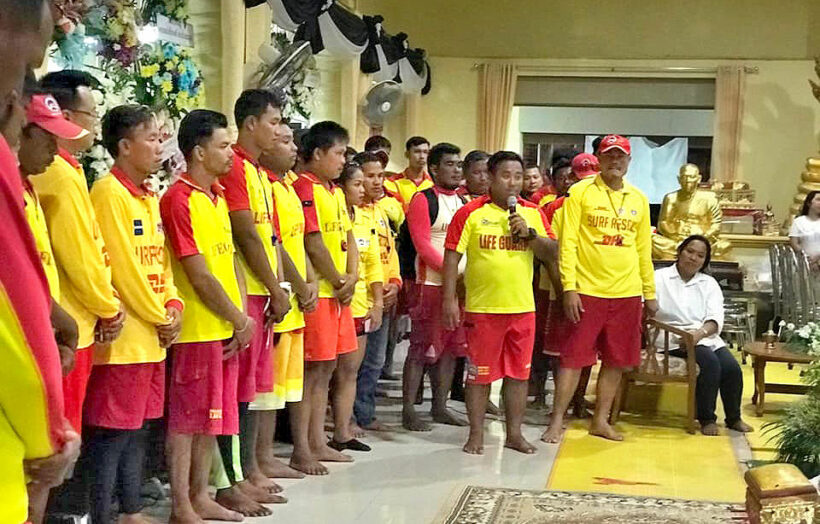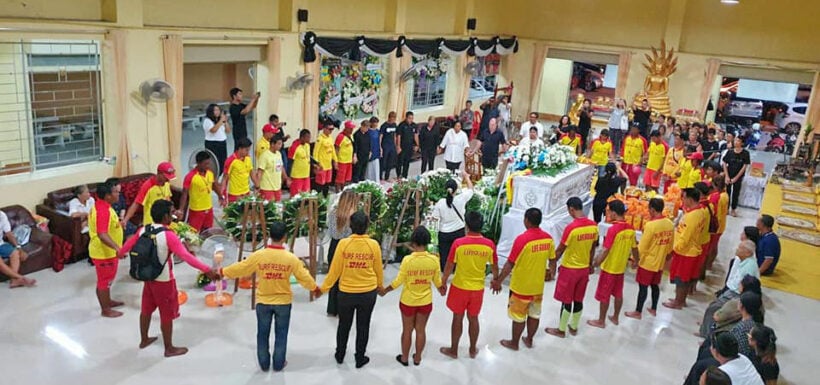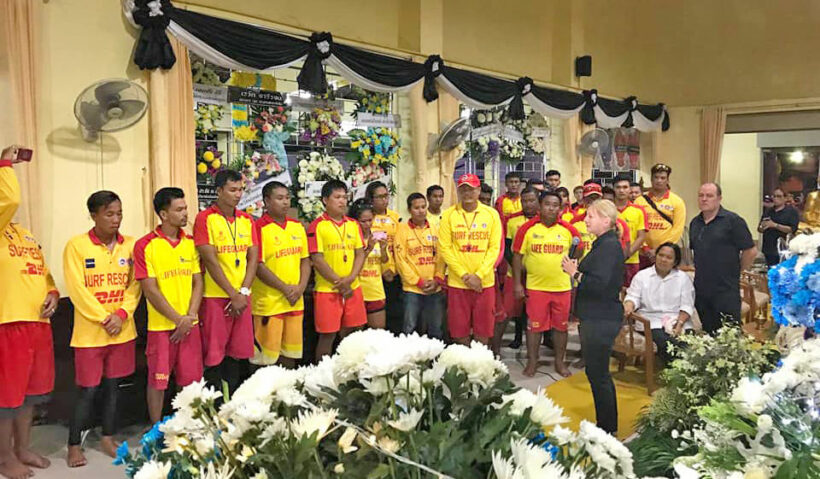 Keep in contact with The Thaiger by following our
Facebook page
.