Profile: Santi hopes his legacy will continue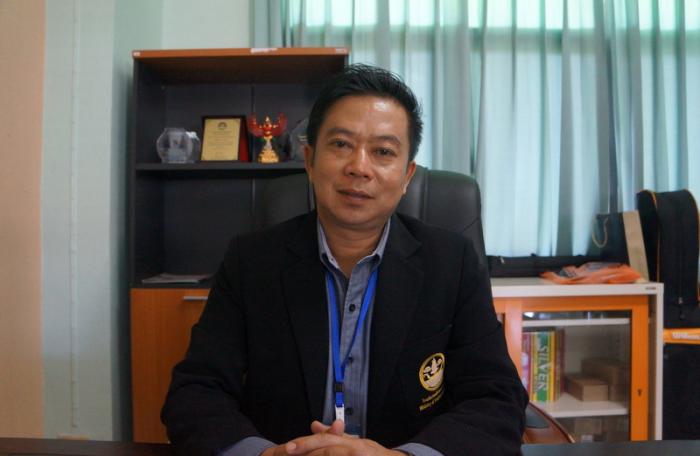 PHUKET: Santi Pawai has been working in Phuket since 2012 as the director of the Ministry of Tourism and Sports Phuket Office (MOTS). He was promoted last year to oversee Phuket tourism.
Mr Santi, who is originally from Lopburi, is the head of Phuket's Tourist Assistance Center at the airport, as well as the Tourism Business and Guide Registration Office. He took over the position of director at the Institute of Personnel Development for Physical Education and Sports, at the Department of Physical Education in Bangkok last week.
Mr Santi said it will be necessary for the incoming director of the MOTS to build up the island's standards, in order to ensure tourist safety and have them return in the future.
"Our main purpose is to develop and support tourism, especially in terms of safety, in order to boost tourists' confidence when travelling on the island. We've put together a plan for this coming year, and I think it will be a very smooth transition, as whomever replaces me will be qualified," he said.
He believes that getting tour operators under control and on the same page as government officials will be of the utmost importance.
"If tourists are impressed by tour guides, it's likely they'll be impressed by Phuket as well," he said.
Mr Santi was a champion for the cause of Thais retaining the exclusive right to sell tour packages.
"Identification cards have been issued to nearly 1,000 people who have been trained and approved to sell tour packages throughout the island. Card holders are Thai nationals only, and must carry their IDs at all times," he said.
He also enforced stricter rules for tourism business registration. Under the new policy, all shareholders are required to appear for questioning during the registration process, in order to prevent nominee issues.
Mr Santi also made it mandatory for all tour companies to have insurance in place to take care of any medical expenses needed for injured or deceased tourists.
"Should a complaint about a tour company or operator be filed by a tourist, company representatives will be called on to come in and explain the incident. I wanted these tour companies to be competing in quality of services, not in pricing," he said.
He aimed to crack down on substandard services and said that officials were on the lookout for tour companies who offer lower-than-average prices.
"It's damaging to the industry when two companies are haggling with tourists and one offers a much cheaper price. Tourists will then begin to doubt people quoting them honest prices," Mr Santi said.
Mr Santi said it was important to deal strictly with the influx of illegal tour guides, and said that those caught working illegally will now be deported and blacklisted.
"Companies who continue to hire illegal guides will have their business licenses revoked and face the highest penalty under the law. I hope that by strictly enforcing these measures, we can make Phuket a better tourist destination," Mr Santi said.
— Chutharat Plerin


Have something to say? Scroll down to leave a comment, or visit our Thaiger Thailand Q&A Forum to discuss people, events, to-do and more with the local community.

Phuket's lifeguards say goodbye to a champion of local beach safety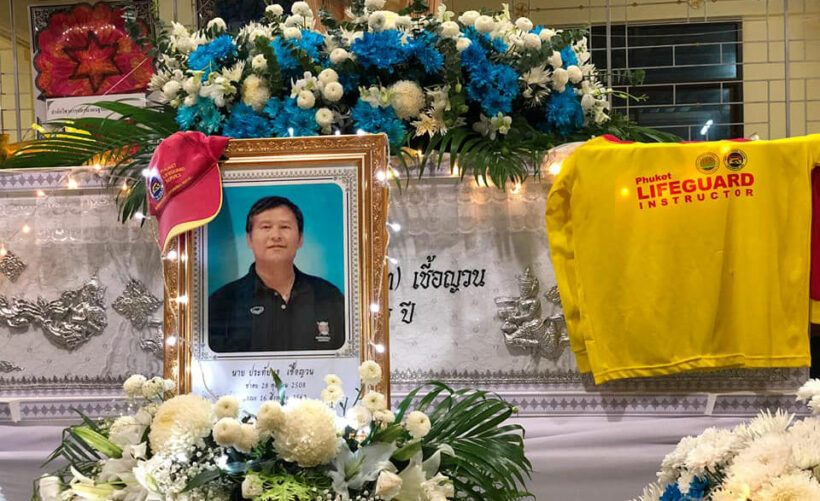 PHOTOS: Phuket Lifeguard Service
A commemoration ceremony has been held for Prathaiyuth Chuayuan, a local Phuketian who helped drive Phuket's first beach lifeguard services. He passed away on Friday morning after a heart attack.
He first experienced chest pains whilst delivering his daughter to school in Phuket Town on Friday morning, drove himself immediately to the Vachira Hospital nearby but succumbed to cardiac arrest around 9am.
He was 57 years old.
He worked with Australian lifesavers to help train local lifeguards and improve the skills of the Phuket's beach enthusiasts, and finally sought international accreditation for the growing body of competent Phuket lifeguards.
The Phuket Lifeguards Service, founded and run by Prathaiyuth and his wife Witanya, saved innumerable lives each year whilst battling Provincial Hall and local government for increased funding in annual contract negotiations.
Daren Jenner, a FOT (Friend of The Thaiger) and local safety officer for the International Surf Lifesaving Association, sent a message to us expressing his deepest condolences to Prathaiyuth's wife, family and friends.
"I had many good conversations with him over the years. He was a good-hearted man who did his best in difficult and changing circumstances. A very big loss for Phuket and the lifesaving community here. ISLA sends our deepest respect for his long commitment to ocean safety in SE Asia."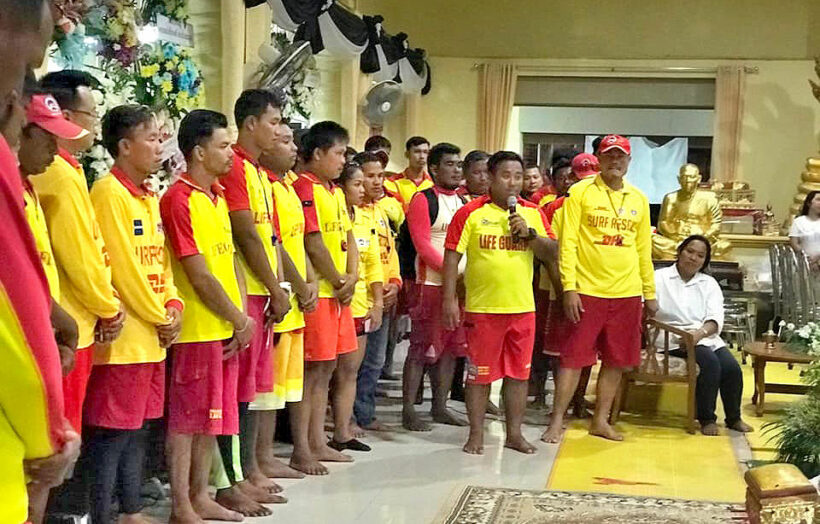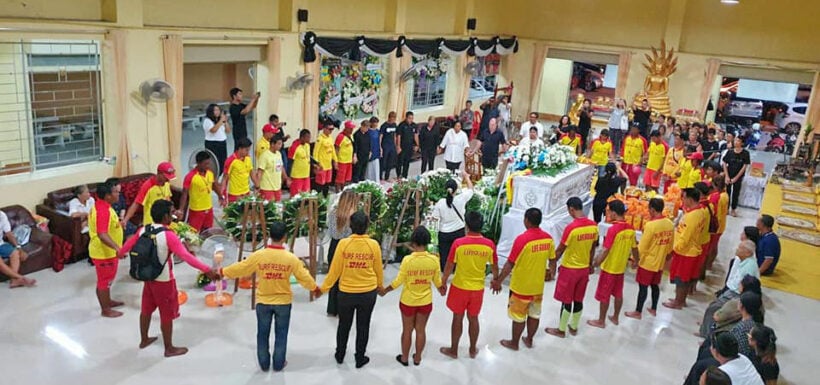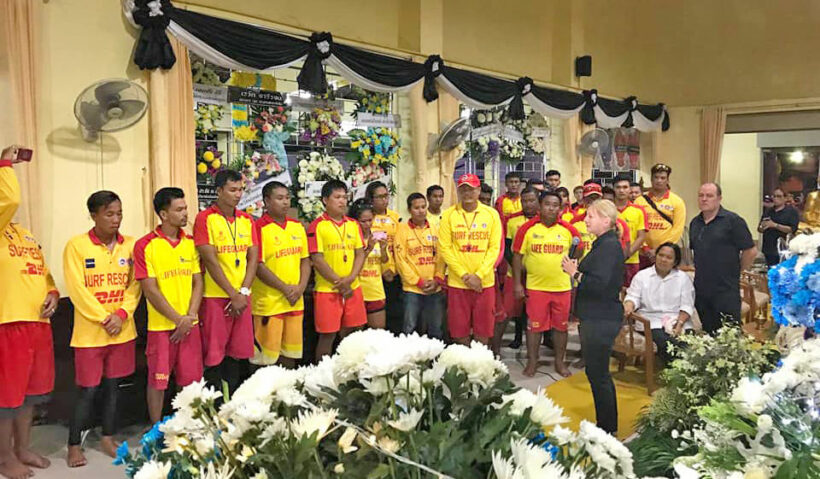 Happy Birthday to Her Majesty Queen Sirikit, the Queen Mother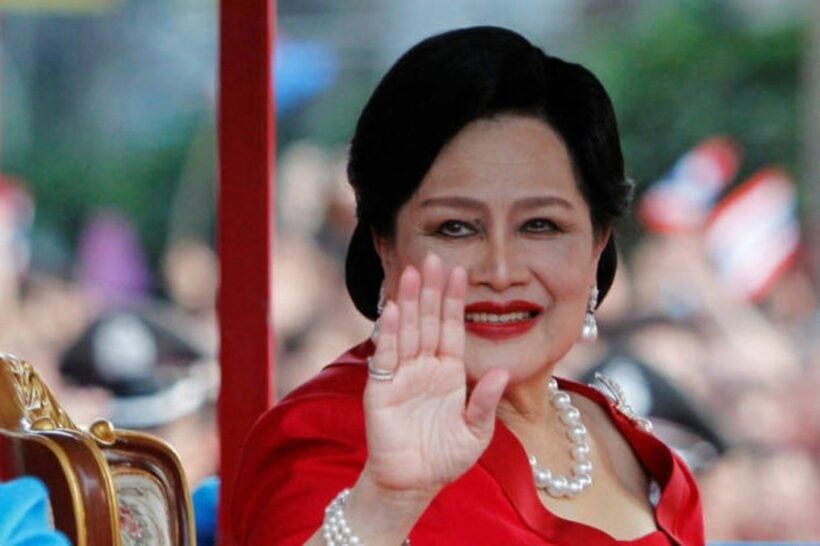 Today is the birthday of Her Majesty Queen Sirikit who was married to King Bhumibol Adulyadej. Following the Coronation of His Majesty King Maha Vajiralongkorn, her son, and his marriage to the new Queen Suthida, Queen Sirikit has now been bestowed the title of Queen Mother.
Her Majesty Queen Sirikit is the daughter of His Highness Prince Chandaburi Suranath (Mom Chao Nakkhatra Mangkala Kitiyakara) and Mom Luang Bua Kitiyakara (nee Mom Luang Bua Snidwongse).
She was born on August 12, 1932.  She attended kindergarten class at Rajini School, but subsequently went to St. Francis Xavier convent school at Samsen District in Bangkok.  Her father later on became Thai Minister to France, then to Denmark and, ultimately, Ambassador to the Court of St. James in England.  Her Majesty accompanied him and continued her general education in the three countries and lastly in Switzerland.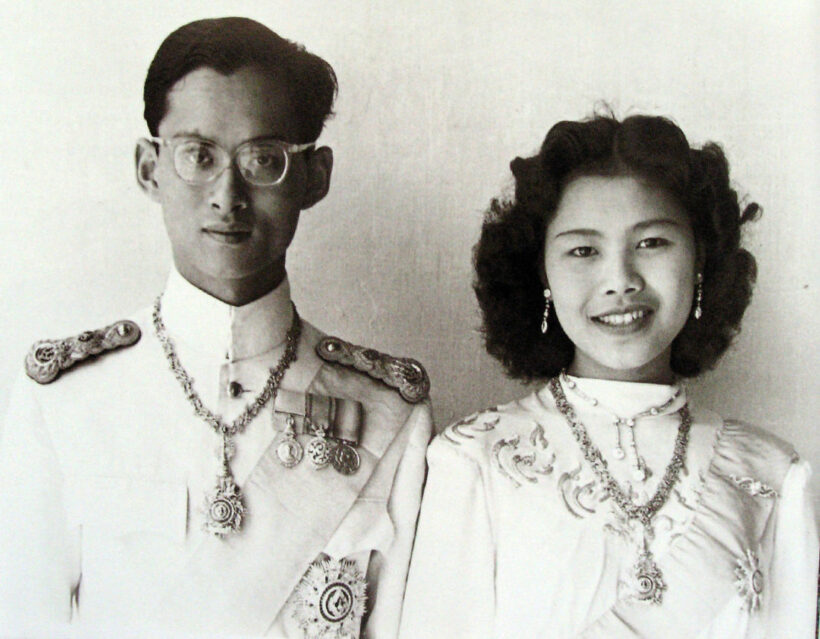 It was while her father was stationed in Paris that she first met His Majesty King Bhumibol Adulyadej, who was then studying in Switzerland but went now and then to Paris.  The chance meeting in Paris ripened into friendship and understanding.  When His Majesty met with a very serious motor accident in Geneva, Switzerland, and had to stay in a hospital at Lausanne, Her Majesty was a frequent visitor.
When His Majesty was well again and left the hospital, he was graciously pleased to arrange for Her Majesty to continue her studies at Riante Rive, a boarding school in Lausanne.  On July 19, 1949, Their Majesties were quietly engaged in Lausanne.  On March 24, 1950, Their Majesties landed in Bangkok by ship after a long absence.  On April 28 of the same year, the royal wedding took place at Pathumwan Palace.
The couple had three daughters and one son:
Princess Ubolratana Rajakanya (born 1951), married and divorced American businessman Peter Jensen, had two daughters and one son, their son was killed in the 2004 tsunami.
King Maha Vajiralongkorn (born 1952), married Suthida Tidjai just days before his Coronation this year. He has seven children from previous marriages.
Princess Maha Chakri Sirindhorn (born 1955), unmarried.
Princess Chulabhorn Walailak (born 1957), married Virayudh Tishyasarin, an Air Vice Marshal in the Royal Thai Air Force, had two daughters, divorced.
In 1956, King Bhumibol became a Buddhist monk for a period of time as is customary for Thai Buddhist males and Queen Sirikit served as Regent. Because of the excellent way she served as Regent, King Bhumibol gave her the style "Somdet Phra Nang Chao Sirikit Phra Borommarachininat" which would translate to Queen Regent.
Queen Sirikit is well known for her charitable work. She has been President of the Thai Red Cross Society since 1956. Through the Thai Red Cross, the Queen has been active in relief work for the many refugees from Cambodia and Burma in Thailand. The Queen took an active role in the aftermath of the tsunami disaster in southern Thailand in December of 2004. Tragically, the tsunami took the life of her grandson Bhumi Jensen, the son of her eldest daughter.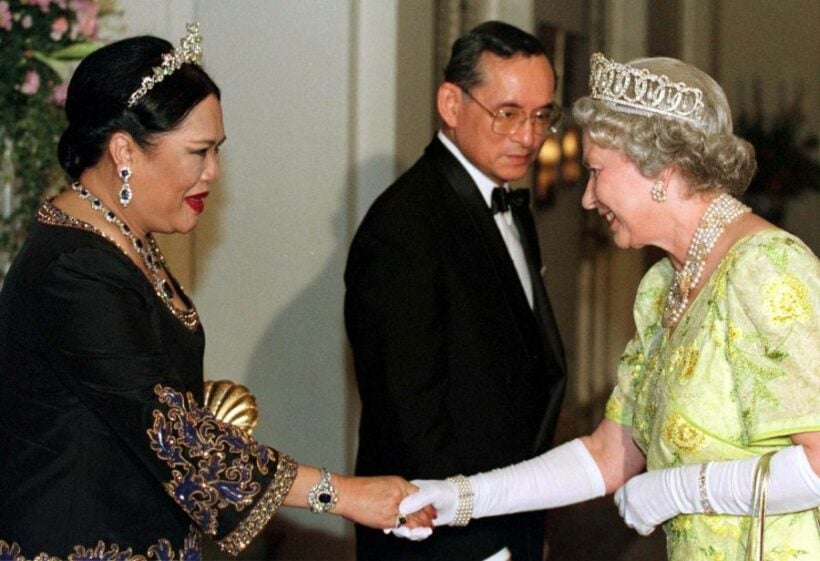 The health of King Bhumibol Adulyadej declined in his later years. The king resided at Siriraj Hospital in Bangkok for several years and Queen Sirikit also moved to the hospital to be with him.
On July 21, 2012, Queen Sirikit felt unsteady and staggered while exercising at Siriraj Hospital where King Bhumibol Adulyadej resided. Doctors determined that she has suffered a stroke. The Queen was not seen in public until August of 2013 when the King was discharged from the hospital. Since then, Queen Sirikit has refrained from making public appearances.
King Bhumibol Adulyadej died on October 13, 2016, at Siriraj Hospital in Bangkok, at the age of 88, following several years of illness.
Mothers Day in Thailand has been traditionally held on Queen Sirikit's birthday, and now with her new role as Queen Mother, the tradition continues.
Long live Queen Sirikit, the Queen Mother.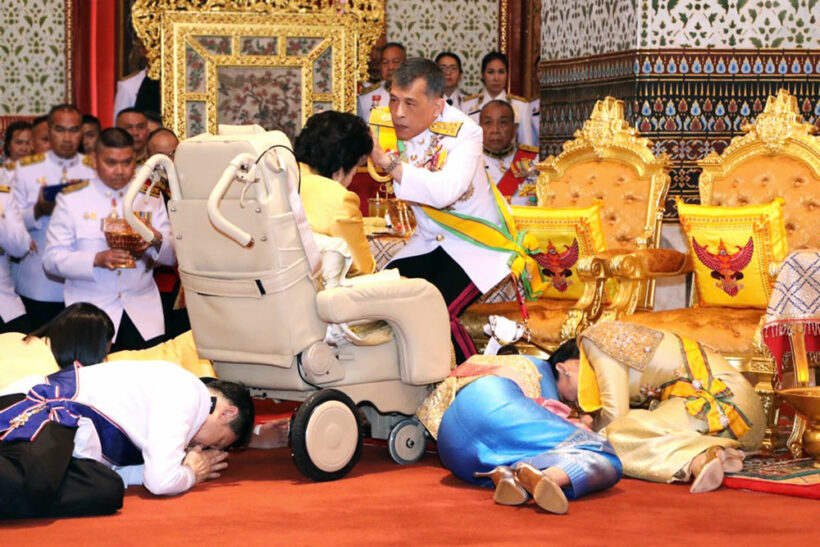 HM the King bestows the new role on his mother, Queen Sirikit, the Queen Mother, on the day after his coronation
The Royal Thai Army is fighting a hybrid war – Gen Apirat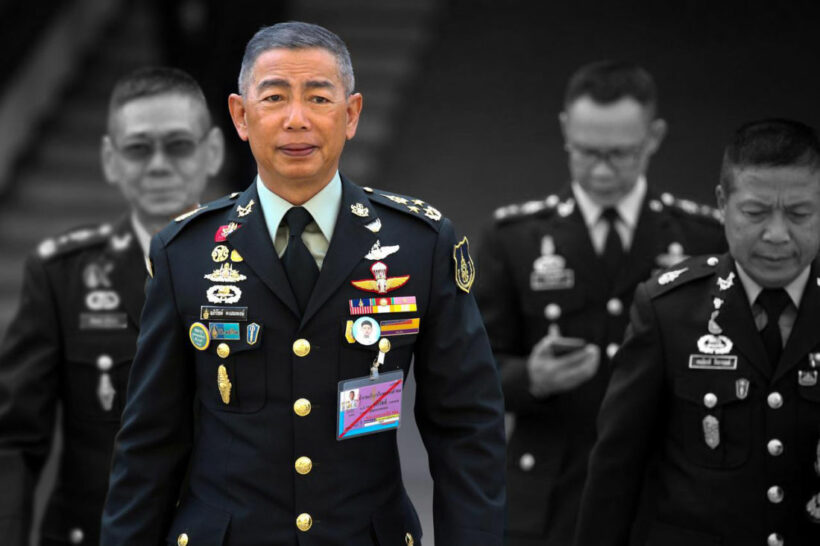 ORIGINAL PHOTO: Reuters
"The threat now is fake news."
The Thai army chief General Apirat Kongsompong says that the army is now fighting a new hybrid war against enemies who are trying to turn young Thais against the military and the monarchy.
He was speaking to Reuters in a follow up to the bomb attacks around Bangkok seven days before (August 2). The General believed that the attacks had been timed to coincide with ASEAN meetings in the capital to "embarrass and undermine" the new Government.
General Apirat believes the army was now fighting a struggle that he compared to the war against the communist insurgency in the 1970s and '80s, but he said the challenges now are propaganda disseminated on the internet. The General's father was also an army chief who led a coup in 1991.
"It's like cyber warfare. And when it combines with the (bombing) incident that happened last week, it's like hybrid warfare.
"Now it is not just an open enemy like the old time. So we have to reorganise and improve our knowledge, and reorganise our units and many things to maintain peace and national security."
He used his interview with Reuters to disparage the opposition parties in the new parliament.
"Some political parties, just born a couple of years ago, had the platform of their propaganda directed to people when they were 16 and 17. They try to educate them with fake news."
He was clearly directing his comments towards the Future Forward party, formed in March 2018. The party emerged from nowhere with strong performances in the March 2019 election (getting the third highest numbers of primary votes). The leader of Future Forward, Thanathorn Juangroongruangkit, ran against the existing PM Prayut Chan-o-cha in the two-way contest for the position of prime minister in the new government. He lost the vote narrowly.
General Apirat say the new party specifically targeted young voters and is now allied with Pheu Thai, which was leading the government before being tossed out of the office in in the 2014 coup.
Whilst noting that none of the opposition parties had advocated violent against the army or government, he noted that police believed last week's bombings were "linked to political issues".
Despite his politically charged comments in the Reuters interview, General Apirat vowed that the military would stay out of politics and said there would "be no coups under his watch".
"As long as I am in this position I will never let the army cross the line. After the election, the army has to step back."