M Beach Club makes waves at Mai Khao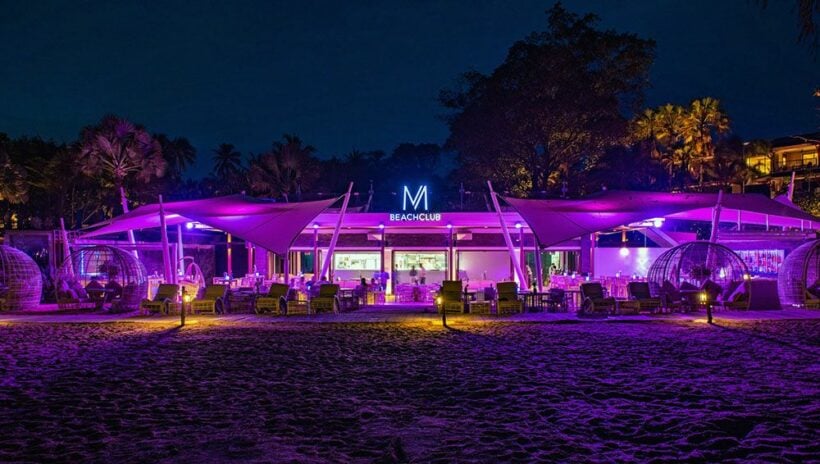 ADVERTISING
Sip champagne by the sea at the new M Beach Club.  
Set on the broad, sandy shores of the island's northern coast, M Beach Club welcomes you to drink, dance, dine, lounge and swim against an eminently Instagrammable backdrop. 
This stretch of Mai Khao Beach, just 14 kilometres north of the international airport, comes with sprawling sea views and a natural soundtrack of waves lapping against the shore. Or take in the panorama from the club's second floor which looks out over the endless blue waters of the Andaman. 
In the afternoon, relax with an icy beer in one of the club's cosy lounge areas  – sophisticated in their simplicity and inviting by design. As night falls, enjoy the seamless shift in atmosphere from low-key to up-tempo. A rotating roster of world-famous DJs provides a soundtrack that builds from chillout jazz, to soul and funk, to club and deep house as the evening energy progesses.

To fuel your reverie, M Beach Club offers a medley of delectable island fare like a zesty pomegranate and burrata salad; crispy, golden calamari; and pork satay with local pineapple and peanut sauce. The drinks menu includes classic takes on bar favourites like a traditional Bloody Mary with a punch of vodka, Lea & Perrins and Tabasco to help you recover from the night before. Want a creative, local cocktail? Try the fresh flavours of the Phuket Paradise – Thai rum, blue curaçao, pineapple juice and sour mix – to prepare you for the night ahead.
From midday lazing to sundown raving, all moments at M Beach Club promise to be unforgettable. The sleek, stylish haven is exactly what Phuket has been craving. Welcome to the island's most essential beach club.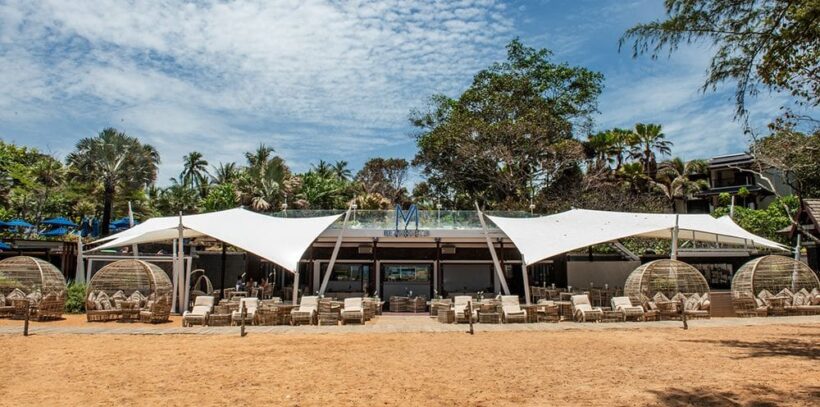 Find restaurant and food listings around Phuket at Thaiger Bites.

Event round-up November 2018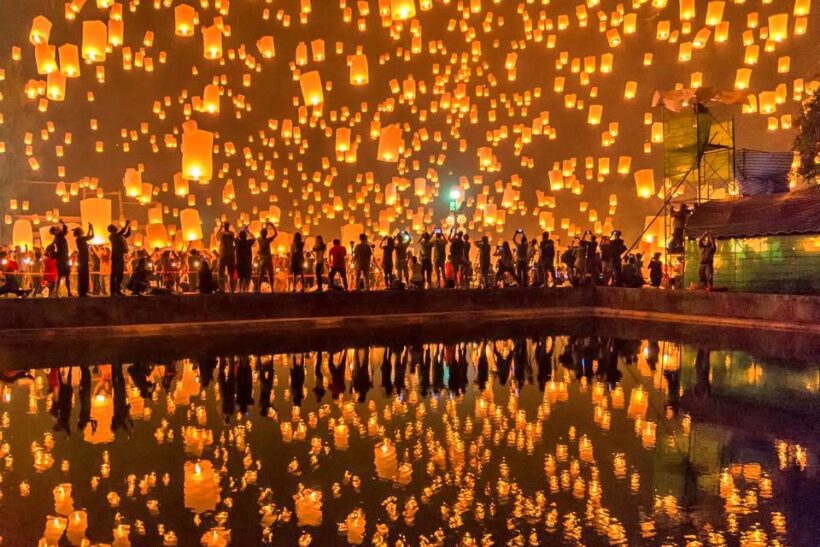 by The Sponsorship Experts, Paul Poole (South East Asia)
The month kicks off with the last Spartan Thailand race of the year, held in Hua Hin on 3 November. Participants can choose between two different courses, the 21km Spartan Beast race with more than 30 obstacles designed to really push people to their limits, and the 5km Spartan Sprint race with more than 20 obstacles. Kids can compete in the Kids race with distances between 0.8km and 3.2km. 
The following week, on 9 November, the Run Your City 2018 aims to create public awareness of urban environmental issues and waste management. Organised by Thammasat University and sponsored by Ananda Development, the run will take place in Bangkok's Benjakitti Park and the adjacent tobacco factory and there will also be a fundraiser to support various environmental projects. 

The famous Laguna Phuket Triathlon will be held for the 25th time on 18 November. The longest running triathlon in Asia, the event attracts professional triathletes from all over the world, all vying for a spot on the podium and part of the US$20,000 prize money purse. The triathlon is unique in that the 1.8km swim is divided into a 1.3km ocean swim immediately followed by a 0.5km swim in one of Laguna Phuket's freshwater lagoons. A 50km bike route will then take participants through the picturesque and challenging terrain of northern Phuket before they embark on a 12km run around the grounds of Laguna Phuket. 
18 November is also the date of Thailand's biggest marathon, the BDMS Bangkok Marathon. Held since 1988, the race takes participants past famous Bangkok monuments on four different distances: Marathon (42.195km), Half Marathon (21.1km), Miniature Marathon (10km) and Micro Marathon (5km).
If trail running is more your thing, head to Chonburi on 18 November for the Xterra Nong Yai Trail Run 2018. Covering 50km, 25km and 10km in gruelling terrain, there is something for both beginners and those more experienced.
The sports industry will convene in Bangkok's CentralWorld for SPIA Asia – Asia's Sports Industry Awards and Conference 2018. Launched in 2015, the two-day event shines the spotlight on the sports industry in Asia, celebrating outstanding contributions in the year past. A conference held under the name "The Business of Sports – Asia's Sports Industry in the Fast Lane IV" will feature panel discussions from 38 leading sports industry experts, discussing topics such as sports tourism, sports technology and diversity and integrity in sports.

Later in November, usually around 22, people around the country gather by the ocean, lakes and canals to float beautifully decorated rafts called 'krathongs' to pay respect to the goddess of water. Held at the end of the rainy season and the main rice harvest, Loy Krathong is a way to thank the higher powers for the abundant supply of rain for the crops as well as apologise for polluting water sources. 
Lamphang in northern Thailand celebrates its own version of Lay Krathong in the form of the Long Sapao Chai Wang Lakorn Festival. Celebrated for the same reasons as Loy Krathong, this northern version uses giant floats large enough to carry people as it floats along the Wang river. It's a unique way of experiencing northern culture and get a chance to participate in local activities.
In keeping with local activities, the Monkey Buffet Festival in Lopburi on 25 November is something not likely to happen elsewhere in the world; more than 3,000 long tailed macque monkeys are treated to a scrumptious buffet of fresh fruit and food curtesy of the city as a show of appreciation for the prosperity the monkeys bring to the city every year. Make sure to secure any valuables and the monkeys are not afraid of humans!

Founded in 2004 by veteran international marketing consultant Paul Poole, PAUL POOLE (SOUTH EAST ASIA) CO., LTD. is an independent marketing consultancy based in Bangkok, Thailand specialising in commercial sponsorship and partnership marketing, working with both rights holders and brands – acting as a catalyst by bringing them together and maximising the relationship.
We have packaged, sold and managed sponsorship and partnership opportunities for a wide range of rights holders and worked with many of the world's leading brands to source and engage the right sponsorships and partnerships for them to maximise.
For more information, visit www.paulpoole.co.th
More than 80 dance groups from around Thailand compete in "SHOW DC Dance Battle Revolution"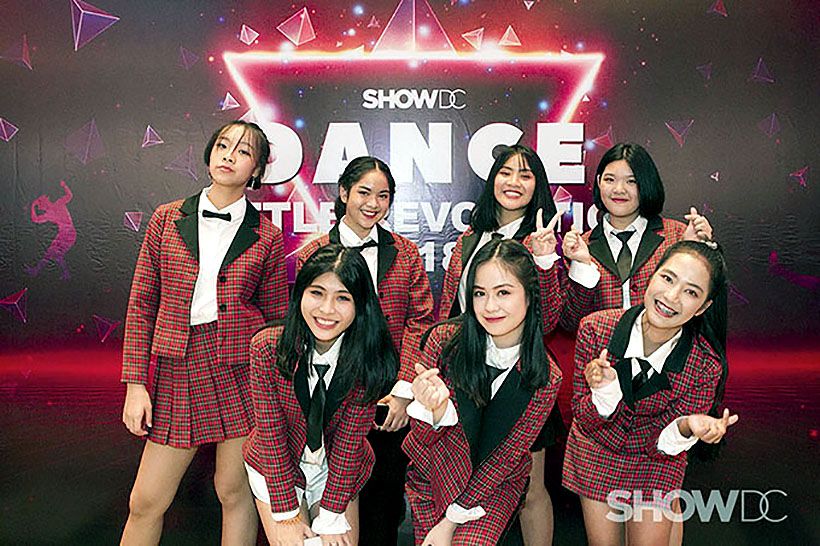 Dancers from all around Thailand took part in the recent SHOW DC Dance Battle Revolution 2018, which saw more than 80 dance groups going head-to-head for the inaugural championships crowns in three categories: B-Boy, Hip Hop and Cover Dance. Held at the popular shopping mall and entertainment mega-complex in Rama 9 area of Bangkok, prizes worth more than 100,000 baht were on offer.
"The inaugural event was a huge success. The passion and skill of all the dancers that took part in SHOW DC's Dance Battle Revolution 2018 was exceptional and it was very tough for the judges to decide on the winners. Over three weekends of competition we saw dancers from all over the country come and battle for the title of Dance Battle Revolution Champion," said Ms. Regina Loo, Chief Marketing & Merchandising Officer of SHOW DC.
Winners of the SHOW DC Dance Battle Revolution 2018 are…
B-Boy

1) Comatom                                    2) Asta Flow                                    3) Dot A
Hip Hop

1) I Feel the Hype                            2) Huiii                                        3) Ghost Industry
Cover Dance

1) Devotion                                    2) ABC                                            3) The Average
"In addition to being a leading shopping mall serving the community of Rama IX and surrounding areas, entertainment and music is part of the SHOW DC proposition and Dance Battle Revolution is one of our signature events.
Feedback from this first year has been excellent and we have already received a lot of interest from dancers and groups for next year. Dance Battle Revolution will be an annual event at SHOW DC and we will build on this year's success to make 2019 even bigger and better," added Ms. Loo.
About SHOW DC
SHOW DC is Thailand's first retail and entertainment mega-complex. Situated on 43 rai (17 acres) of land in the Rama 9 area of Bangkok with over 180,000 sqm and a total investment of 9.5 billion baht (approx. US$ 300 million), SHOW DC opened in December 2016.
For more information click HERE.
Thailand Yacht Show & Rendezvous now joined by the Phuket Yacht Show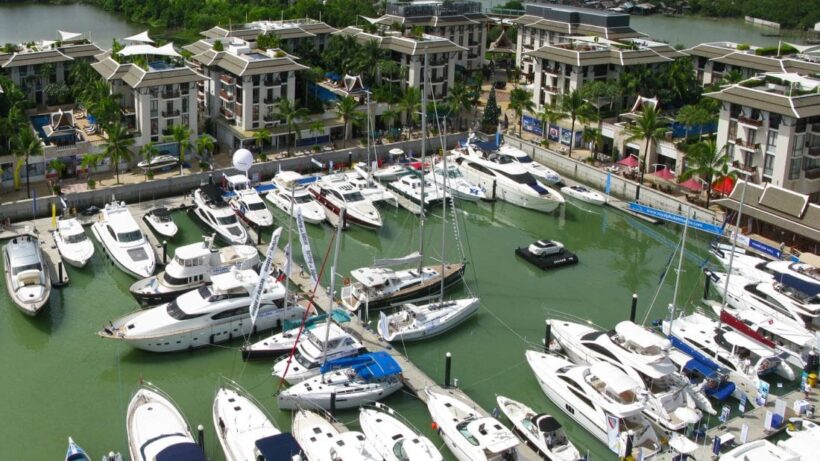 ONE united yacht show will now present next January in Phuket.
Event organisers have united to show support for the yachting industry and Thai Government's drive to make Thailand the yachting hub of Asia.
Phuket's one and only boat show is to be called "Thailand Yacht Show & Rendezvous."
In a joint statement issued today by Andy Treadwell, CEO of Verventia, owners of the Thailand Yacht Show (TYS), Gael and Olivier Burlot, owners of Asia RendezVous, and Gulu Lalvani, Chairman of Royal Phuket Marina, it was announced that the three parties have agreed to collaborate in producing one combined boat show in Phuket next year January 10-13.
The move was precipitated by a request earlier in the year from the Tourism Authority of Thailand (TAT) to gather the boating industry together in one major event in Thailand to demonstrate united support for the government's yacht tourism initiatives.
At the same time, since the announcement in August of the Phuket Yacht Show, the yachting industry voiced its strong opinion that there should be only one boat show and requested just such a "get together", with Royal Phuket Marina being the industry's preferred venue.
The three organisers were able to come to an agreement in principle last week to merge the Phuket Yacht Show team into the already-announced Thailand Yacht Show & Rendezvous.
Andy Treadwell explained: "It's obvious that we needed to make this all one event, and great that we've been able to do so in a relatively short space of time – entirely thanks to the industry coming together and getting everyone to agree. The TAT, our partners and main sponsor of the Thailand Yacht Show, also asked us earlier in the year to try to put everything into one show instead of competing and dividing the industry.
"We're all now looking forward to getting on with the job and building this event over the next few years into a proper international marketing platform for the yachting industry, and for Thailand as a world-class yacht tourism destination".
Gael Burlot added: "We are very pleased to have everyone on board and a clear plan to develop the boat show. The luxury industries are starting to prosper again in this region, and with the right collaborative promotion in the right strategic places like Thailand, the yachting industry should start to see significant growth in this beautiful part of the world, where there is so much opportunity."
Gulu Lalvani, Chairman of Royal Phuket Marina, said "I am delighted to welcome the combined teams to work together and produce the best boat show Phuket has ever seen, here at Royal Phuket Marina in January. As the host venue, my team and I will be showcasing Thailand's marine industry to the world and will work with the organisers to achieve our common objective – to make Phuket and Thailand the central marina hub for the whole of Asia."
David Hunter, Managing Director for Torqeedo Asia Pacific, one of the show's main supporting partners, commented…
"As the pioneers of the future of electric mobility for the marine sector, we are delighted to continue our support for the Thailand Yacht Show & Rendezvous, and we are very pleased to hear that it will now be held at Royal Phuket Marina next January which is a great setting for us and our partners BMW.
"Our participation at this year's TYS was a huge success, resulting in us winning contracts with the Thai government, including an all-electric passenger boat which will shortly be launched by the Thai PM. We have also had several other new projects endorsed by the Minister for Tourism and Sports, who greatly enjoyed his experience at TYS and now fully supports our efforts to drive sustainable mobility."
The Thailand Yacht Show & Rendezvous will take place from January 10-13, 2019, at the Royal Phuket Marina in Phuket.
Find out more about the forthcoming show HERE.