Cleaning the concrete and paving in Thailand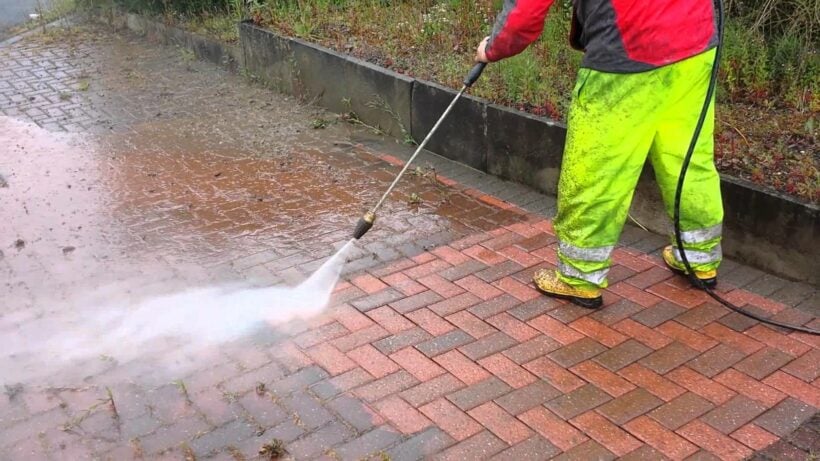 With the wet season comes the rain. And with the rain, plus the ongoing hot weather, mould and algae growing on all our outdoor walls and paving.
Rain + algae + mould looks awful and can be very slippery. Stains can also make your investment look old and unwanted. Black mould can cause allergies for some people
You have two choices. Maintain them yourself or get someone in to do it for you. If you would like to save a few baht and do it yourself here are a few proven methods.
Before you even start a few warnings. Don't use any of these cleaning methods on a large area before you're completely sure it's going to work. Try out your chosen method on a small area first to check that it won't harm the surface and that it actually does the cleaning you expect.
Also, ask around. Many houses in Thailand have concrete, aggregate, paving and tiling outside so we all have the same problems. See what's worked with others around your area. Also be aware some of the chemicals can be dangerous for you and for the environment. There's plenty of alternatives these days that are safe and effective.
Whilst there is no magic solution, keeping up regular maintenance is your best answer. Doing a quick, regular clean is going to be a lot easier than, say, an annual clean where it just becomes a lot of hard work, or expense. And messy.
Before you do anything else move all the furniture away, clear the area and make sure any weeds are removed before starting.
Bleach
Beach will remove stains from practically anything. Since pavers and aggregate surfaces are mostly made of concrete, bleach can be a good way to remove stains, black mould and algae from them, if used correctly.
Diluting the bleach is extremely important if you want to protect the color of your patio or driveway. Mix half a cup of bleach with around 5 cups of water, and add a spoonful of dish-washing liquid to it. Bleach is quite dangerous and shouldn't get in contact with your skin. Wear gloves. It's also generally toxic for plants so don't use it around lawns or garden beds.
Spray this using a spray bottle on the surface and let it soak in for 15-20 minutes depending upon how dirty the surface is. A little bit longer for stubborn stains and really long-term build ups of mould.
Scrub the pavers with a brush that has nylon or natural bristles. Rinse off the solution with water – high-pressure water cleaner will add some muscle to the chemical reaction. Let your pavers dry in the heat.
Chlorine
Yeah, the stuff they put into your swimming pool to keep it free of nasty bacteria and the water clean. Chlorine can also be used to clean your patio or driveway, especially the black mould, moss and algae.
Mix chlorine and water (10% chlorine, 90% water) in a spray bottle. Spray the mixture on the paving thoroughly and evenly, and let it soak in for 10-30 minutes minutes. Follow up with scrubbing the pavers to remove any excess dirt or particularly stubborn stained areas. like with the bleach, use gloves and protect your skin from coming into contact with the chlorine. Also make sure that you've got good ventilation around the area (your very probably outside anyway).
Chlorine is toxic for you and your plants. If it splashes on your clothes you'll most likely get bleached splotches so don't wear your latest Armani purchase whilst using chlorine (same with the full-strength bleach).
Vinegar (acetic acid)
It stinks but vinegar is one of the best choices you could make to clean your concrete pavers and paving. It's non-toxic and a better alternative around pets and kids.
Spray full-strength vinegar using a spray bottle on the affected parts of the patio or driveway. Let the vinegar soak in completely – say a good 60 minutes or so. Then spray the paving with a mixture of soap and water and scrub with a brush to remove any dirt that may have been overlooked by the vinegar.
Better to use white vinegar as it doesn't stain.
Soap and Water
This simple combination of soap and water is a safe, reliable combination but needs a little 'elbow grease' or mechanical assistance to get the same results.
Start off with a high-pressure washer. Use this first to remove the worst of the stains, mould and algae. Then apply the detergent and water and scrub the rest by hand. Doing this removes the rest of the grunge and goo. These magic machines will blast off just about any mould, mildew or moss. WARNING: Don't put your hands or anybody else close to the high-pressure stream of water and air!
With high pressure cleaners, at this stage, we haven't found any places where you can rent these units for an afternoon. But, if you're going to be doing regular cleaning yourself the investment is quite reasonable – you can pick up a fairly good one for 5,000 baht. They're always on display near the front of most Home Pro or Thai Watsadu stores. Better still, ask the neighbour if you can borrow theres and buy them a nice bottle of wine as a thank you 🙂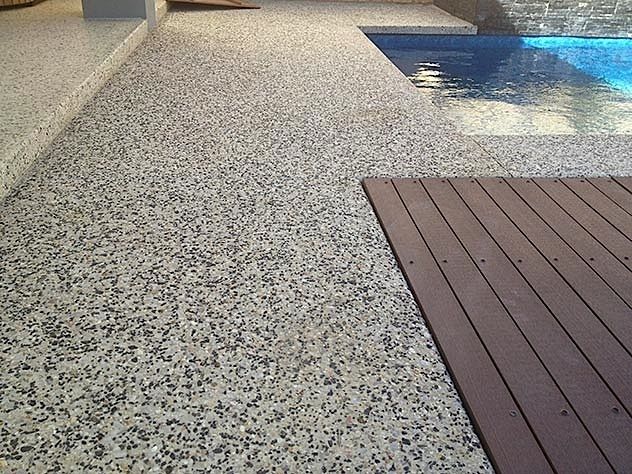 A few other things
For fresh oil or grease stains use baking soda and apply it to the stains. Leave it for a good hour. Remove the baking soda then apply again of the oil or grease stains are bad.
There's nothing better than regular cleaning. Even if you just regularly sweep the pavers, or spray them with water, it will help prevent the spores settling and starting to grow.
Once all bright and shiny consider using a paving sealer. They are readily available, easy to apply and make the cleaning a lot easier as the spores, grunge and dirt won't sink into the porous paving surface.
Try one, try all methods. Tell us which works best or any other methods you've tried with success or the ones that have been a complete failure.


Find more property for sale and rent across Thailand at Thaiger Property, powered by FazWaz. You can even list your property for free.
Hong Kong property tzars team up for new Phang Nga development "Aquella"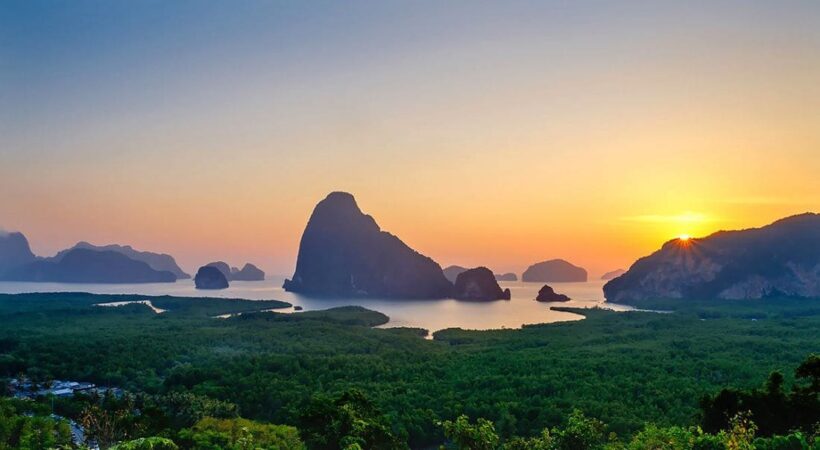 FILE PHOTO
Two of Hong Kong's leading entrepreneurs Allan Zeman and Richard Li are developing a mixed-use project in Thai Muang, Phang Nga named Aquella.
The initial phase of the development includes a par 72, 18 hole golf course, resort pool villa residences with two to four bedroom unit configurations back of a massive land site that offers over 2.5 kilometres of white sand beach.
Previously, the approximate 1,000 rai site was the home of the Thai Muang golf course. After acquisition the course was closed, and the master planned Pinetree project that was to contain a marina and luxury Park Hyatt hotel stopped when land zoning issues changed in Southern Phang Nga.
Today, the new golf course has been reconfigured and Zeman's Paradise Group who developed Kamala's posh Andara ultra villa resort in Phuket are collaborating with Li's Pacific Century Premium Developments (PCPD) group.
South West Phang Nga hosted some of Asia's most significant luxury villa sales in the mid 2000's given it's close access to Phuket International Airport, over the Sarasin Bridge.
Changes in the zoning regime stunted the area's growth over the past decade but a new wave of interest has been born in projects such as Charn Issara's Baba Beach Club.
Land prices in Koh Pilai and Koh Kloy have sharply escalated in recent months on the announcement of a second Greater Phuket airport by Thai aviation authority AoT.
That said, the area has a rich history in demonstrated luxury residential sales in projects such as Aleenta and Sava.
With Phuket bursting as the seams, and prime oceanfront plots limited, the recent transaction of the former greenfield site of the Ritz-Carlton Reserve has indicated positive sentiment.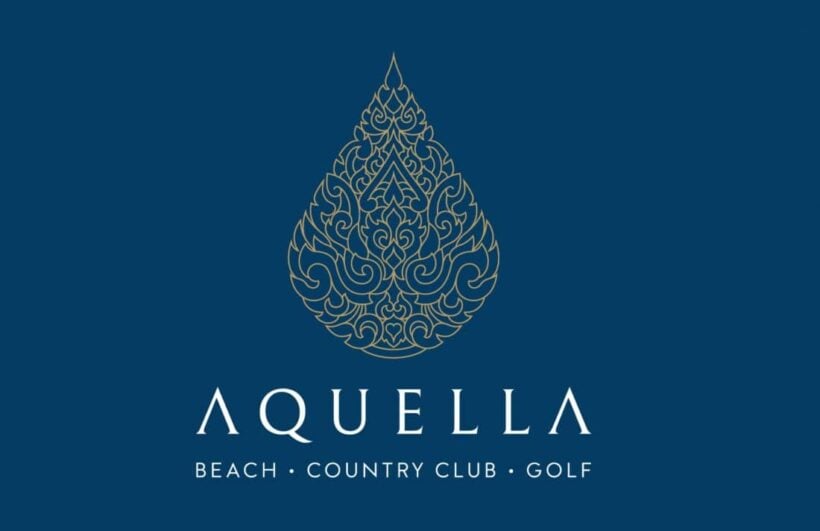 Car and house loans surged in 2018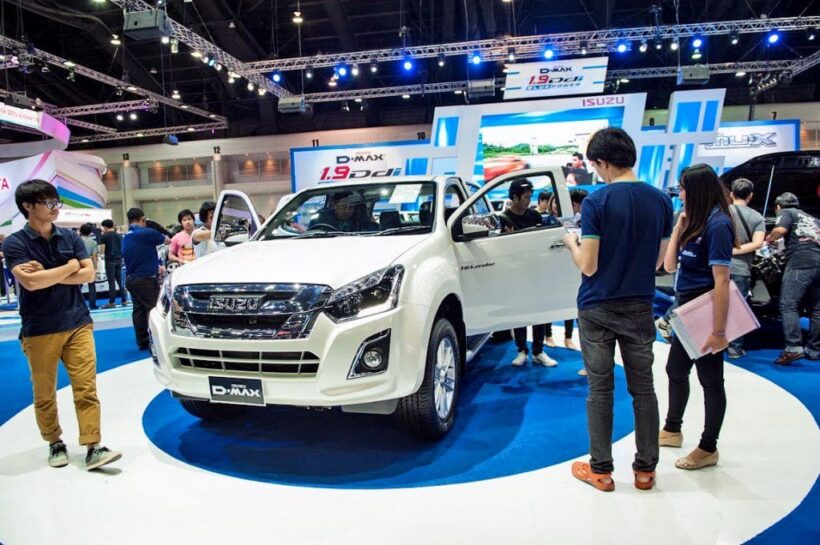 The Bank of Thailand says they're concerned about the double-digit growth in loans for cars last year. The central bank is now monitoring the trend and will keep track of statistics for the rest of 2019. Their concerns about the Thai mortgage market the year before resulted in new regulations coming into effect this April.
Loans for cars were up nearly 13% in 2019, up from 8% growth in 2017 and much smaller growths in the years before.
They reported that commercial bank auto loans rose to 1.07 trillion baht last year, a rise of 12.6% from the previous 12 months. Defaults on loans has also risen during 2018 but the BoT says the rate is still "manageable" at 1.66%.
The BoT says they will need to continually monitor the business of loans for cars for at least the rest of 2019.
Last year they put the spotlight on property mortgages. The study resulted in more stringent conditions for the loan-to-value ratio, especially for second or subsequent housing loans.
Mortgage lending expanded nearly 8% in 2018, compared to 5.5% in 2017. The more stringent requirements for housing mortgages comes into force on April 1 this year.
Generally, the loan sector for commercial banks rose by 6% last year, again a rise from the previous year where the rise was 4.4%.
But the BoT reports that the profitability of the banking sector remains in positive territory. Interest income is now the main source after the fee-based income of some banks, particularly fund transfer fees, declined.
Kamala's Twinpalms Montazure poised to welcome guests in July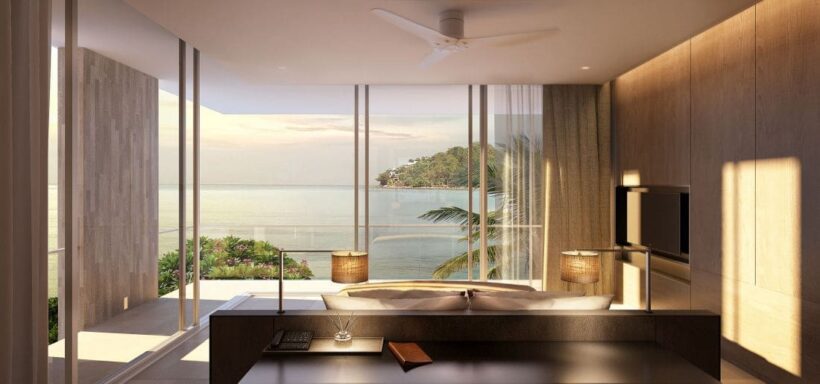 Set on the golden sands of Kamala Beach, Twinpalms MontAzure will welcome its first guests in July this year.
Already a member of Small Luxury Hotels of the World, the boutique beach hotel offers beautifully appointed Suites, Penthouses and Private Pool Suites.
Suites range in size from 70m2 to Penthouses with private pools and sea views boasting large living spaces of up to 300m2. Guests will also enjoy using a lap pool or an infinity pool offering views of the Andaman sea.
Twinpalms MontAzure will also launch its beachside restaurant and lounge, 'Shimmer', with uninterrupted sea views. Shimmer restaurant will serve vibrant and tasty food with an Asian focus, delicious and creative cocktails, and a great wine list, all served with the customary gusto and flair expected from the Twinpalms brand.
Olivier Gibaud, General Manager of Twinpalms Hotels & Resorts says, "With 15 years' experience refining Twinpalms excellent service standard complemented by a luxurious dining and entertainment quality that sets itself apart from other destinations on the island, we are very excited to bring this knowledge to a new hotel".
Designed by Martin Palleros, following the original Twinpalms concept and style, of utilising Phuket's beautiful landscape, Martin has allowed the design to maximize the sea views from most of the Suites and areas within the buildings, whilst also ensuring the preservation of the views of the mountainside from other perspectives.
Resident Manager, Thipwimon Chatchavansilachai says, "For respect for our island location, we will launch with a 'no single-use plastic' policy, meaning alternatives to common plastic items such as straws, packages for bathroom amenities and water bottles will be replaced with materials such as bamboo, ceramic and recycled paper."
"We will continuously find better alternatives in our hotel operations for the preservation of the environment".
Naturally, guests of Twinpalms MontAzure also have access to the brand's other dining destinations, taking full advantage of the three beaches Twinpalms has a presence: HQ Beach Lounge – a few steps away on Kamala Beach, Catch Beach Club, Catch Junior and Palm Seaside, located on Bang Tao Beach and the flagship resort, Twinpalms Phuket, is just a few steps from Surin Beach.