Gardening: Aristocratic aquatics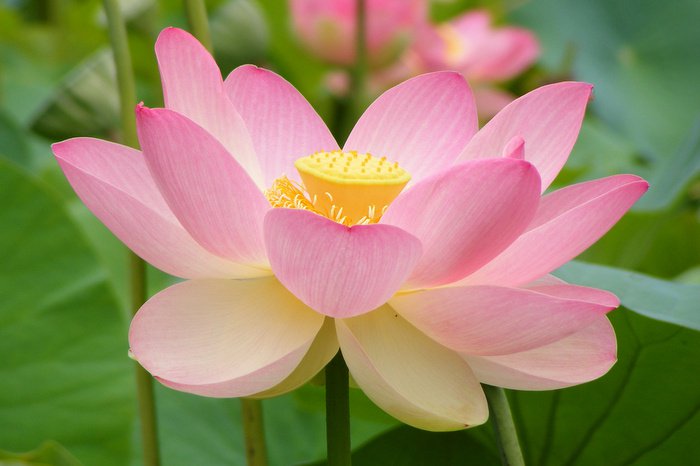 PHUKET: Hydrophytes are plants that can grow only in water or in soil that is permanently saturated. Some simple souls merely float on the surface and dangle their roots below, but the majority are rooted to the bottom or to the muddy margins of lakes, marshes or rivers.
A few can actually survive in brackish or saline conditions, but for most, salty water prevents the natural process of osmosis and is a recipe for disaster.
Some are edible, for example, wild rice, watercress, morning glory, lotus and water chestnut, and all are extremely useful in filtering out impurities and toxins that plague both our visible and invisible supplies of water. Since they consume the same nutrients as algae, hydrophytes help to control algae's damaging presence, while most absorb various metallic compounds – for instance tin in Phuket – and help stabilize acidity-alkalinity levels in the water system. Furthermore, blooming water dwellers, such as lilies and lotuses, consume huge amounts of nitrates, an inevitable result of having fish in your pond or fertilizer in your garden soil.
But despite all these unheralded benefits, we grow water plants primarily for their visual presence. As the painter Claude Monet knew, few flowers can rival the beauty of nymphaeas or water lilies, and every Thai enthuses over the virtues of its equally splendid cousin, the lotus or nelumba nucifera, a sacred symbol for both Buddhists and Hindus.
Let's begin with the water lily, if only because it is a universal horticultural presence, even in cool climes. While most tropical varieties will bloom profusely only if they are placed in a sunny position, water lilies will survive in less favorable conditions, even, as I recall, in my London garden.
There are stunning hybrids, mostly derived from capensis or Mexicana stock, in a range of colors few flowering plants can emulate: scarlet, magenta, violet, white, yellow, orange and even blue. The large and dramatic star-shaped blooms come in double and single forms. Even the single flowers have a minimum of eight dramatic petals. Go to your local nursery and you will probably discover rows of water lilies of every hue, rooted in the rich mud at the bottom of black, watertight, plastic pots. Most of them will be day-blooming tropical varieties, but there are also hardy and night-blooming forms. The most commonly grown cultivars include the orange escarboucle, the double-white blooming gladstoniana and pale-yellow marliaciea.
To grow a lily, take a potted specimen, complete with its own roots encased in mud and already in bloom, so you know which color you are getting, and simply drop the container into a pond or wide ceramic bowl. A vigorous feeder, all your nymphaea will need is the occasional fertilizer tablet or two (available everywhere) and if the roots (actually rhizomes) become too large, a supplement of the sticky mud on sale in garden centers. Alternatively, you can divide up the clump if the plant gets too big for its boots.
Lilies do best in still or very slow-moving water and they need plenty of room. The large, rounded leaves – called pads – float on top, but pots with small surface areas will soon become overcrowded, resulting in the leaves bunching up or hanging untidily over the side. Also remember that in favorable conditions, the flowers, which are borne at the end of stiff, but fleshy stems, may rise several inches above their surrounding mat of greenery.
Not only humans who love lilies. Fish enjoy the superior water quality that nymphaeas provide and the cool, shady areas beneath the pads, while dragon flies and frogs appreciate the gentle resting place above. Low- maintenance perennials, lilies are both a utilitarian and aristocratic aquatic plant no garden should be without.

If you have a question or a garden that you would like featured, e-mail: drpaccampbell@gmail.com. Further information about this gardening series and Patrick's other work can be viewed here.
— Patrick Campbell
Keep in contact with The Thaiger by following our
Facebook page
.
Guaranteed rental returns – Are they real?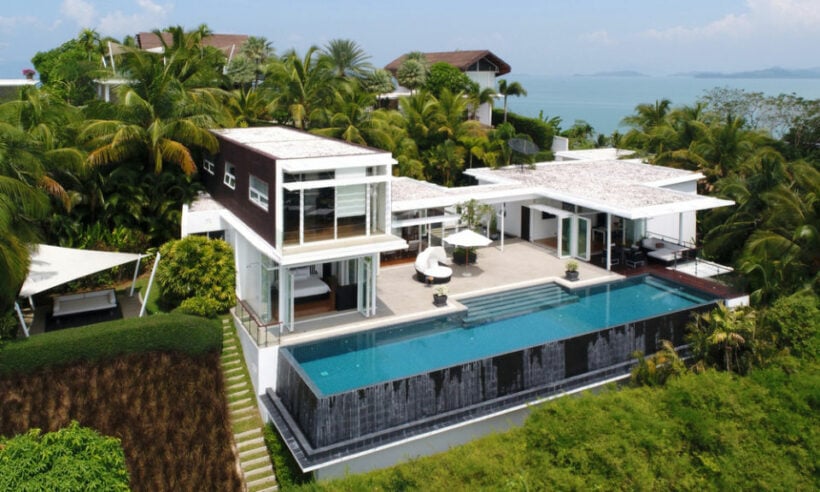 If you're looking to invest in overseas property, search the market and it's not unusual to find condos for sale with guaranteed rental returns of 40%, and some even higher. Yes, it DOES seems too good to be true, but the offers are out there and the packages often come with free legal fees and other such benefits. Clearly, before diving in, you need to seek some expert and professional advice.
So, what is the debate about? And what questions should you ask prior to investing?
Guaranteed rental returns are obviously enticing for investors and purchasers alike, with standard net returns usually being advertised below the 10% mark.
In the opinion of many, this is not a cheap marketing trick. Yes, it does have 'marketing power' and it might just be the additional financial package that helps developers and agents clinch the deal. But for the investors, they genuinely are guaranteed a minimum return on their investment. Surely that's positive. It eases the concerns of investors and keeps the market buoyant. And why wouldn't buyers prefer to go with the property that guarantees this return, over the property that does not?
Other experts are not so sure. While acknowledging that a rental guarantee clearly offers agents and developers an advantage in marketing and selling, there are voices within the industry that urge caution. There's a suspicion that developments that come with a guarantee may be overpriced and that the developers may have factored the cost of the guarantee into the actual price of the property that is being offered.
Those that hold this negative opinion about guarantees suggest that a better strategy for any investor might be to really understand the market in which the property is being offered, aim to get the lowest price possible, do the deal and then organise the letting independently.
Other cautious voices wonder if investors aren't being tantalised with a vision of unrealistic long-term returns. The question that is asked is what happens when the guaranteed period ends? It's not unknown for the guaranteed period to expire, and for the investor to suddenly realise that the true rental value of the property is much lower than they believed. Rental incomes suddenly drop, and they suddenly realise that they have overpaid into the wrong investment.
But still, many deny that developers overprice properties when offering guarantees. And no matter what, it's clear that a rental guarantee is important for certain investors who need the security that it offers. And genuinely, it appears that there are some good guarantees out there on the market. So what to do?
The trick is to apply common sense and due diligence to the situation and examine the legal, commercial and financial strength of the guarantee and the market in which it is being offered. Here are some questions worth considering:
Legally, how is the guarantee structured?
Is it underwritten with a contract in which legal recourse is an option, should you not receive the income that is guaranteed? This is clearly important.
Commercially, is the guaranteed rental figure in-line with the rental market in which the property is situated? Basically, are the developers offering you more rental income than is actually achievable in the current market? If they are offering you more, then once the guaranteed period expires, you'll probably see your returns on investment drop.
Financially, how does the guarantee work?
Is the guaranteed return dependent upon the commercial success of the project?
Some guarantees are based on projected annual revenues and are subject to these revenues being achieved. In other words, if the expected revenues aren't achieved, the full guaranteed amounts might not be paid to the purchaser.
In addition to this, some guarantees may also come with the proviso that the amount being 'guaranteed' is 'subject to the competency of' the management of the complex. This may seem vague, but it's possible that if the expected revenues aren't achieved, then the blame for this failure is going to be put solely on the management company.
The vagueness of such a 'competency' proviso might also be used to cover all manner of issues. For example, is it possible that forecasted rental revenues might fail to materialise, not because of the bad management of a complex, but because the original forecasts were set too high? It might be easy to blame all manner of poor results on the incompetence of how an apartment complex is managed and to do this with no liability.
With this in mind, once again, it's very important to look at the rental market in which the property is located, and then ask: are the projected annual revenues realistic in the current market? And of course, you will have to do some research on the developers.
Do the developers have a track record of successfully managing properties, renting them out and ensuring that incomes are generated?
If the answer to this is 'no', how then will they be able to generate the income that they are guaranteeing? This may be a sign that the property price has been 'artificially' increased to cover any foreseen shortfall in future income.
All-in-all, there's a lot to consider. Guaranteed rental returns do offer investors a level of security, and it is natural for people to feel compelled to buy into them, and yes, there are some good offers on the market. But it's worth remembering that in the right location, you'll always be able to rent out a property.
As we always recommend at The Thaiger, do your homework!
To find thousands of available rental properties in Thailand, click HERE.
Keep in contact with The Thaiger by following our
Facebook page
.
30 dolphins greet visitors to Similan Islands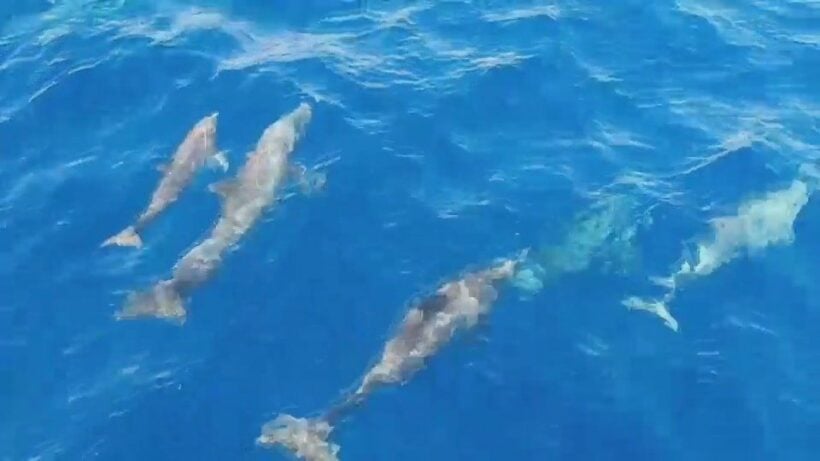 Tourists were treated to the sight of a school of dolphins in the Similan Islands off the Phang Nga coast on Sunday.
Tour organisers said that around 30 dolphins swam close to the boat six or seven miles offshore, creating excitement for passengers. It was the first time dolphins had been seen in the vicinity since October 15.
The Similan Islands National Park director said they were bottlenose dolphins and were among several species now returning to the area following a five-year closure of the park for environmental rehabilitation. Food is again plentiful there for them, he said.
Tourists are forbidden to feed wildlife lest the free handouts alter the animals' natural behaviour, and the park's waters are also very sensitive to contamination from human disease and marine debris, according to the director.
SOURCE: nationthailand.com
Keep in contact with The Thaiger by following our
Facebook page
.
500 people own 36% of equity in Thai companies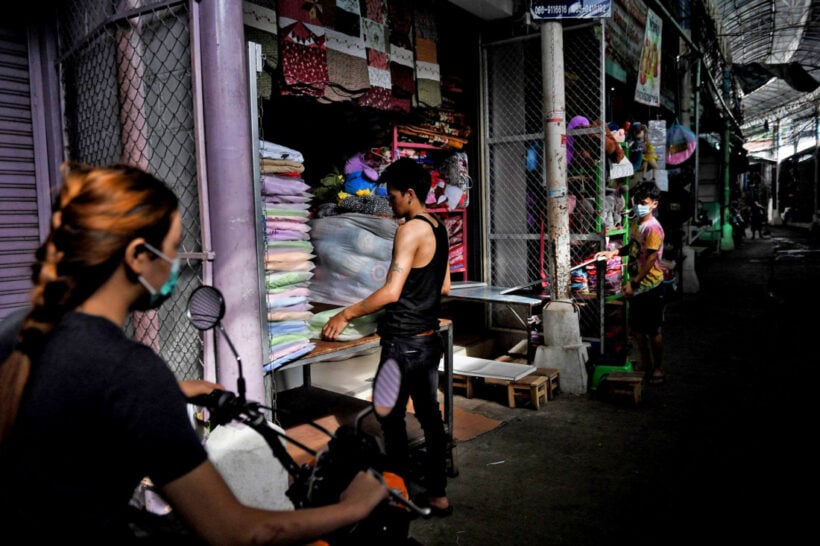 Roughly 36% of Thailand's corporate equity is held by just 500 people, highlighting wealth inequality in the Kingdom, according to a study released by the Bank of Thailand's research institute.
Each of these 500 amass some 3.1 billion baht (102 million USD) per year in company profits, according to the report from the Puey Ungphakorn Institute for Economic Research. In contrast, average yearly household income in Thailand is around 10,000 USD.
A report out this week from the Economic and Business Research Centre for Reform at Thailand's Rangsit University also pointed to divisive and polarised politics being another root cause of the economic divide.
Thailand's private sector is dominated by tycoons running sprawling conglomerates. According to the World Bank, the gap between the mega-wealthy and the rest of the Thai population of 69 million is among the many economic challenges for Thailand. According to Bloomberg, the perception of a divide, exacerbated by an economic slowdown, is a major political fault line.
"Magnates arise in Thailand from institutional factors that privilege certain businesses," said the executive director of PIER, author of the study.
The institute said Thailand needs to promote competitiveness to reduce profits from monopoly power and bolster entrepreneurship to create a more equitable distribution of corporate wealth.
The research is based on analysis of 2017 Commerce Ministry data on the 2.1 million shareholders in Thai firms, and was funded by the University of California San Diego.
SOURCE: Bangkok Post
Keep in contact with The Thaiger by following our
Facebook page
.