From 'Sawadee' to 'Pad Thai'. Who was Phibun?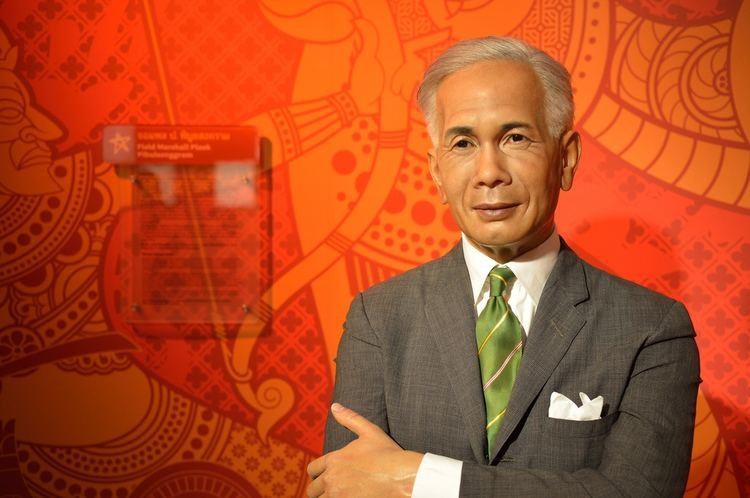 by Dan Brook
Thai culture is ancient and one can even see evidence of its beautiful bronze-age civilisation in Ban Chiang, near Udon Thani in Isaan, Thailand's lesser-visited north-east region.
But not everything in Thai culture is quite so old. In fact, some major things closely associated with Thailand are relatively recent — and all of them are related to Field Marshal Plaek Phibunsongkhram.
Phibun – as he is often called in the West, though he is better known as Chomphon Por in Thailand — was one of the leaders of the coup that overthrew the absolute monarchy in 1932, creating the constitutional monarchy that Thailand has had since. He also exerted more state control over the economy through nationalisation.
Culturally, however, Phibun may have had even more influence. As Thailand's longest serving prime minister, he supported fascism (though he later de-emphasised this and embraced a form of democracy), extreme nationalism, and a cult of personality focused on himself. His photos were ubiquitous and his quotes were regularly in the newspapers. He mandated that Thais salute the flag, know the national anthem, and speak Thai.
Phibun changed the country's name from Siam to Thailand in 1939, changed the new year from the traditional Thai one on April 13 to the European Gregorian one on January 1, and codified, promoted, and possibly created Thailand's signature eponymous dish, pad thai, by adapting a Chinese noodle dish. His law requiring Thais to wear hats in public, however, clearly did not endure.
Shortly after he simplified the Thai script, Phibun adopted the word sawadee (from svasti, the Sanskrit word for blessing or wellbeing) from a Chulalongkorn University professor and made it the "official" Thai greeting, starting in 1943, still commonly used.
Any one of these changes is huge. Combined, Phibun helped create modern Thai culture as we know it!
Dan Brook, Ph.D. teaches sociology at San Jose State University, from where he organises the annual Hands on Thailand (HoT) program. Dan has free ebooks on Smashwords.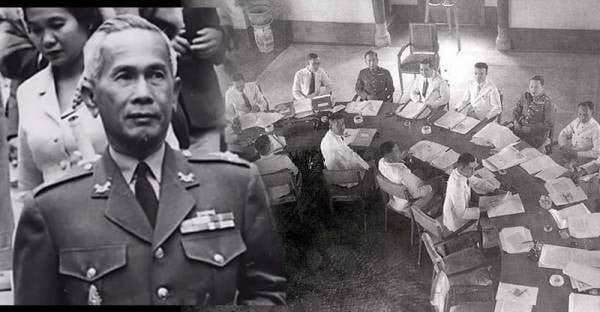 Keep in contact with The Thaiger by following our
Facebook page
.


Have something to say? Scroll down to leave a comment, or visit our Thaiger Thailand Q&A Forum to discuss people, events, to-do and more with the local community.

Legendary Thai singer Suthep Wongkamhaeng has died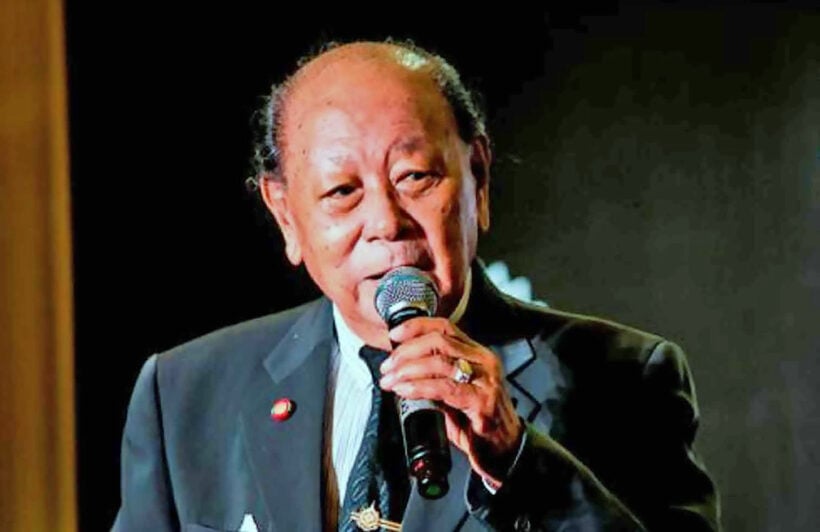 A Thai icon is dead. Legendary "luk krung" singer Suthep Wongkamhaeng died today at his Bangkok residence, aged 86. A team of police and a doctor from Chulalongkorn Hospital were dispatched to Suthep's house to examine the body and attempt to determine the cause of the death.
Luk krung (Thai: ลูกกรุง, literally "child of the city"), also called phleng luk krung (เพลงลูกกรุง), is a genre of Thai popular music. It's a more polished, urban style compared to its folk music counterpart, luk thung. Luk krung songs commonly feature themes about the feelings of society, people in the Thai capital and occurrences of the day.
A beloved national treaure, Suthep was adored by the older generation for his soft, sweet easy-listening songs. Among his best loved songs are "Rak Khun Khao Laew" (I Have Already Loved You), "Look Kamphra" (Orphan), "Jai Pi" (My Heart), "Pid Tang Rak" (Wrong Way to Love), "Ter Yu Nai" (Where Are You?) and, "Botrian Korn Wiwa" (Lesson Before the Wedding) among others.
Suthep performed in several movies and sang the themes to many classic Thai films.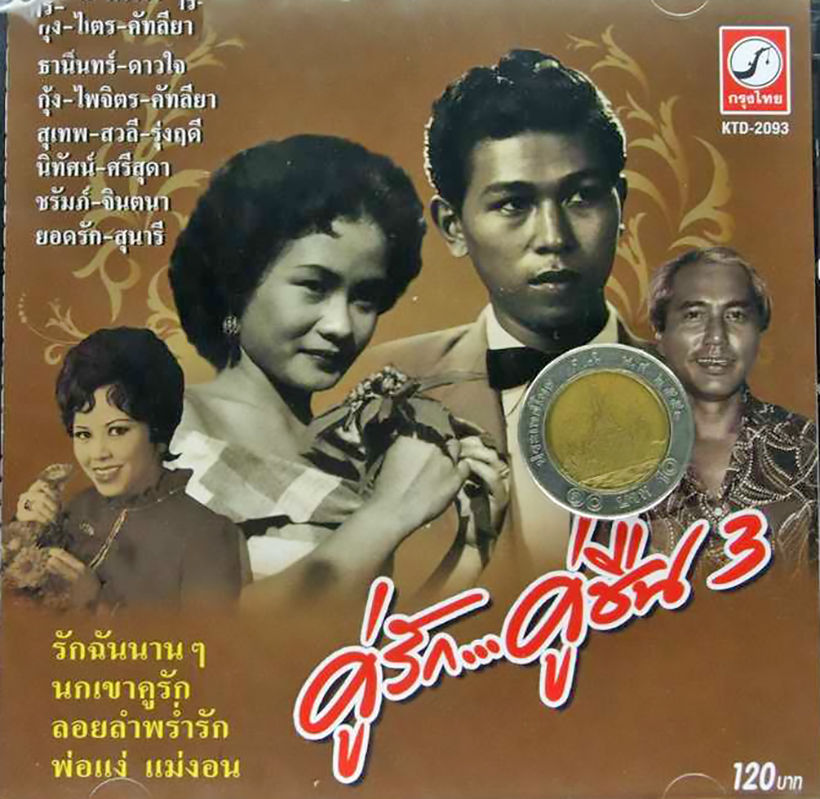 Suthep was admitted to Siriraj Hospital last year for treatment of a blood infection. He suffered from diabetes and other ailments associated with old age.
SOURCE: Thai PBS World
Keep in contact with The Thaiger by following our
Facebook page
.
Bangkok taxi driver returns 100,000 baht to Japanese man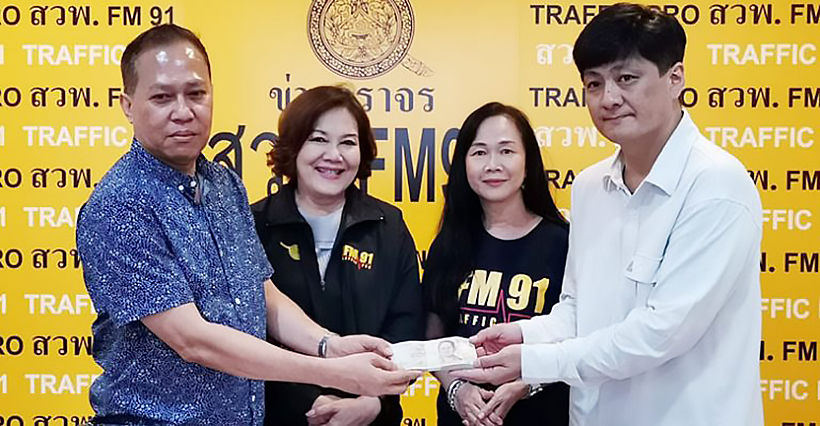 A Bangkok taxi driver returned 100,000 baht that was left in his cab to a Japanese man yesterday. 55 year old Pratuang Klongkaew returned a backpack to Masaomi Fukurono, aged 49, from Japan. Masaomi left the backpack in Pratuang's taxi at about 4am.
Pratuang says that as he was delivering a tourist to a condo on Rama 4 road, the passenger handed him a grey and blue backpack and asked who it belonged to. At the time Pratuang didn't look inside, he simply placed the bag on the front passenger seat. He returned the taxi at 6am and took the backpack home with him. While having breakfast with his wife, Pratuang opened the backpack and found 100,000 baht inside.
Asked how he felt when he saw the stack of cash, Pratuang said he didn't feel anything because it wasn't his money and he didn't want to keep it. He says he wanted to return the money but didn't know how, so he called local radio station FM 91 Traffic Pro and asked the station to help find the owner.
Masaomi revealed that he was with another Japanese friend when he called a taxi to On Nut BTS Station. Not long after leaving the taxi he realised he no longer had the backpack. The money didn't even belong to him, but rather his friend asked him to look after it. He never expected to retrieve money and feared the backpack could've been picked up by the next passenger. He was overjoyed when FM 91 contacted him and will be returning the money to his friend.
SOURCE: Thai Residents
Keep in contact with The Thaiger by following our
Facebook page
.
Two new SV 14 boats donated to Disabled Sailing Thailand in Phuket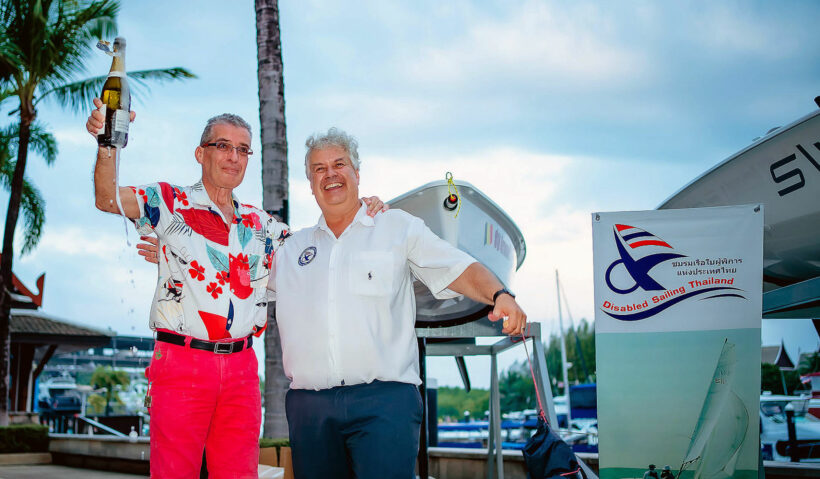 Two new sailing boats have been added to the Phuket fleet of Disabled Sailing Thailand. Two boats have been launched, the S\V Arnaud 1 and S\V Arnaud 2, named after long-time Phuket expat and philanthropist, Arnaud C. Verstraete.
The two 14 foot S\V14 sailing dinghies are designed to be sailed by people with disabilities and will support Disabled Sailing Thailand's goal to make sailing a sport easily accessible for everyone.
Arnaud kindly donated them to Disabled Sailing Thailand and was present to celebrate their launching in Phuket recently.
"I've been following Disabled Sailing Thailand with interest for some time. What they are doing, providing opportunities to people with disabilities that never before existed, is a great thing and something I am proud to support. It's not only about sailing though, it's about building people's self-confidence and giving people with disabilities the feeling of freedom and enjoyment."
Disabled Sailing Thailand was established in 2015 with the aim to provide people with disabilities the opportunity to experience sailing in a safe environment, empowering them and giving them the freedom and mobility on-the-water that is often lacking in their lives onshore.
The availability of these boats in Phuket is part of an ongoing effort to make the island a more accessible destination for people with disabilities. They will appeal to international travellers with disabilities who are looking for safe and accessible activities to enjoy while traveling, as well as to professional Para Sailors from around the world who can now come and train in Phuket.
Disabled Sailing Thailand's Founder, Peter Jacops says the kind donation of the two brand-new S\V14s by Arnaud will make a big difference to sailing in Phuket.
"Currently, there are very few boats in Thailand that are suitable for para sailors and the S\V14 is a perfect sailing dinghy for novice or professional. These two new boats means our fleet in Phuket now totals four and we will be able to offer more fun sailing opportunities for people with disabilities on the island."
For more information about Disabled Sailing Thailand and the S\V14, visit disabledsailingthailand.org and sv14.org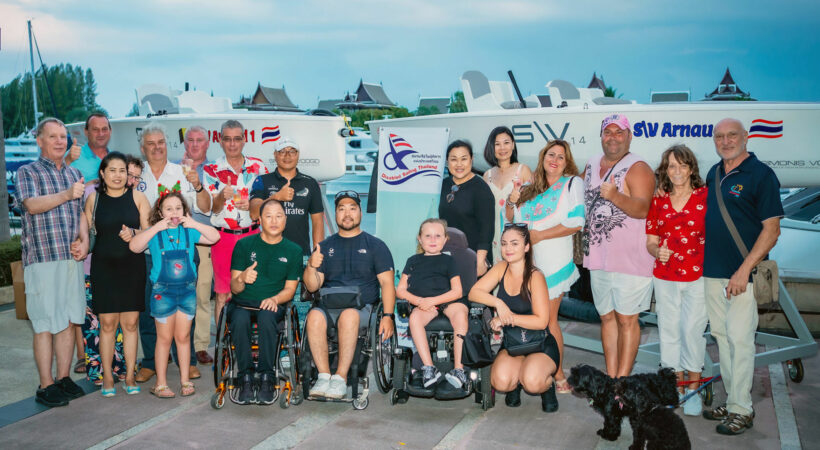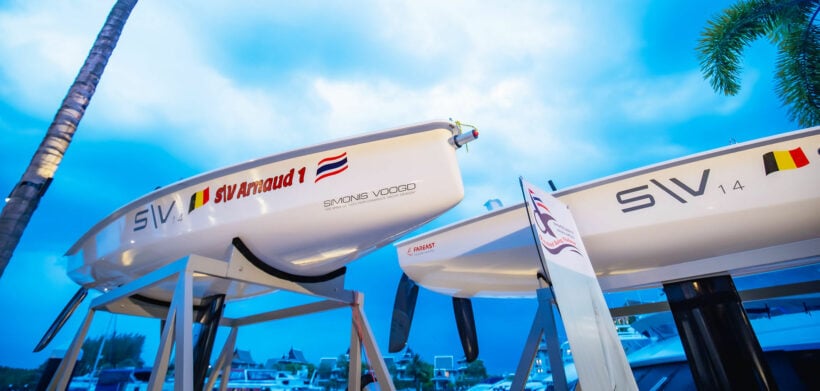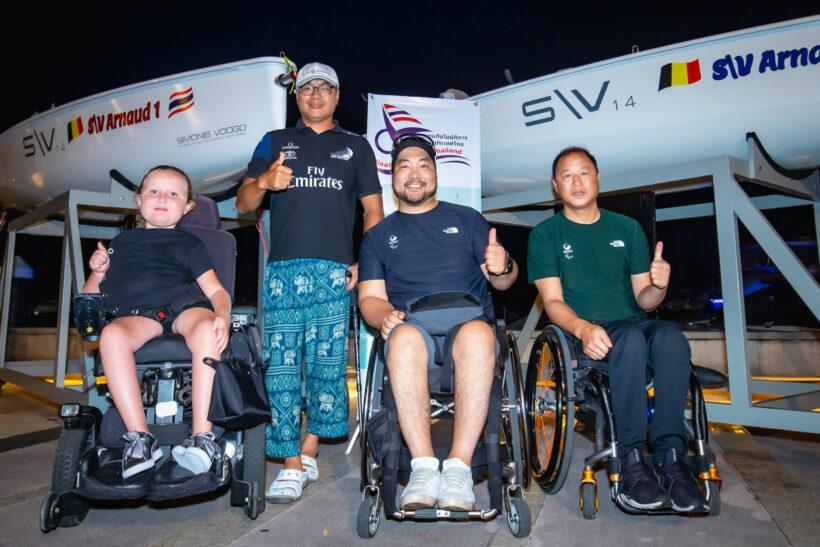 Keep in contact with The Thaiger by following our
Facebook page
.