Five tips for TEFL job seekers in Phuket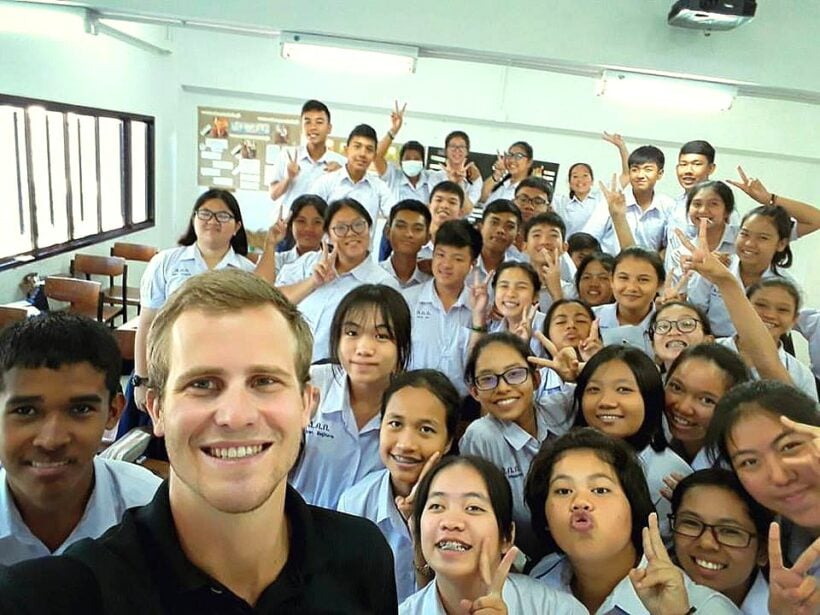 TEFL (Teaching English as a Foreign Language)
October is a fantastic month for finding a job teaching English in Thailand. The start of the second term is just around the corner and schools across Phuket need to fill dozens of vacancies.
That may come as good news to job seekers, but the best teaching jobs in Phuket aren't easy to find. Employers don't always advertise vacancies and prospective teachers need to put forth old-fashioned effort to find a well-paying job at a decent school.
If prospective teachers want to find employment a timely manner, they'll want to follow these five tips from TEFL Campus.
Don't be lazy – Or at least not before you get the job.
As easy as it can be to find a job teaching English in Phuket, a simply introductory post in a local Facebook group isn't going to cut it. Sounds like common sense, right? Of course it is. Yet, one look through Facebook's groups for teaching English in Thailand and you'll see just how uncommon common sense really is.
Sure, this approach occasionally gets seemingly positive replies from employers. However, if an employer offers a job after only seeing a post on Facebook or within a few hours of receiving a CV, odds are that they're not exactly the type of employer anyone wants to work for. Most good employers don't reply to unprofessional applicants.
Visit schools in-person – There are a dozen good reasons for this; here are two.
First, this will separate you from the competition. A CV attached to an email will never have the impact of face-to-face communication. Employers want to see if you're confident; they want to see if you have a teacher's demeanor. At the most basic level, they want to ensure you're not just another sweaty bag of flesh stinking of desperation to stay in Thailand through any means necessary. Assuming you can demonstrate you have what they're looking for in a quick face-to-face chat, you're already one step closer to an interview.
Second, employers want to interview candidates whom they know are available for onsite interviews and demo lessons. A visit to the school confirms availability may also suggest you're more committed to Phuket than those applying from further afield.
Follow up – Good stalkers don't give up and neither should you.
Remember that 'Don't be lazy' advice from above? That means persistently following up with each application you submit. Call every day until you get an interview or are told the school isn't interested. If your contact person says they'll call you back and doesn't, call them back again. Administrators are busy people and sometimes need a polite reminder. Do one better and stop by the school again if you can.
Utilise local Facebook groups – You're on it all the time anyway so make use of it!
Used in the right way, Facebook groups are rather useful and now act as the new classifieds for job seekers. The two best local groups are Phuket Teachers and Friends, and Phuket English Teachers Forum. And unlike the nationwide groups related to TEFL in Thailand, Phuket's groups are relatively free of trolls and most members offer good advice.
That being said, one piece of bad advice often seen is to check Ajarn.com for TEFL job vacancies in Phuket. This might work for other provinces, but most job ads there come from Phuket's largest school and only a few others. There are far more job ads in the groups mentioned above.
Know your supporting documents – Thai employers love supporting documents.
In addition to a professionally produced, grammatically correct CV, schools will typically ask for copies of your bachelor's degree, TEFL certificate, picture page of your passport and a criminal background check. University transcripts are rarely needed but you'll also need a photo. This should be a passport style picture of you looking like you're ready for an interview.
Get hard copies of these documents printed up and have them ready to hand over when visiting schools. If contacting schools by email, send the files as attachments but be sure the file size is as small as possible. Some email filters will automatically send large files to junk mail.
PHOTOS: TEFL Campus Phuket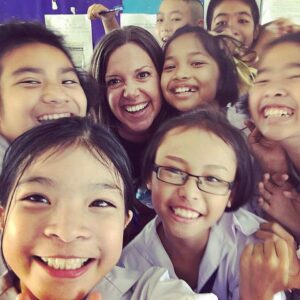 Dog patiently watches over deceased master on Pathum Thani roadside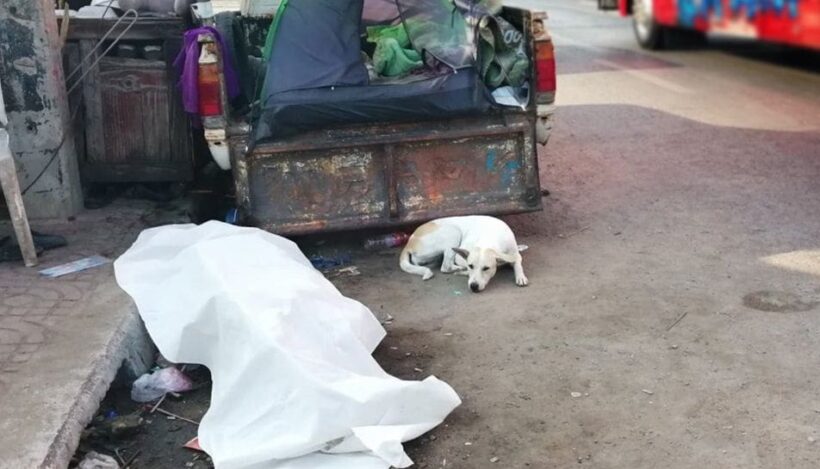 A man, who had left home a month ago to live by the roadside with a stray dog in Pathum Thani, has been found dead. The dog was watching over the body when others discovered the deceased man. Pathum Thani is just north of Bangkok.
The deceased has been identified as 45 year old Surachai Khamsue. He was found lying by the side of a road in Moo 2 village in Tambon Klong Nueng, Klong Luang district, beside the old and un-roadworthy pickup that he had been using as a home.
His sister, 40 year old Chalermsri Sohsawaeng, told police that Surachai had left home to live in the car a month ago, and that she and other siblings had given him money to buy food.
Her brother liked to drink alcohol, she added. The body was sent for autopsy at Thammasat University hospital.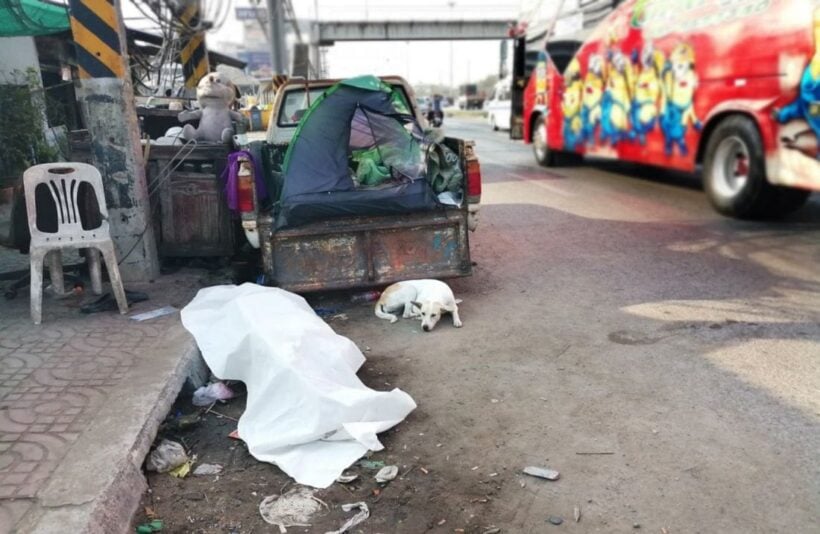 SOURCE: The Nation
Motorbike driver dies after slamming into the back of a parked bus, Phuket

A motorbike driver has died after colliding with the rear of a parked bus on the side of the road in Thalang this morning.
Thalang Police say the incident happened at 5am on Sanambin Mueangmai Road (4026) which is about 200 metres from the Thalang Technical College.
Police and emergency responders arrived to find the parked bus. Embedded into the rear panels of the bus they found a motorbike and the body of a Thai man identified as 21 year old Rittchai Taokong. His body was taken to the Thalang Hospital
Thalang Police report that the bus driver, 59 year old Adul Pidjanan, had parked the bus on the side of the road. The motorbike, travelling at high speed, collided with the rear end of the bus.
Police are continuing their investigation and examining available CCTV.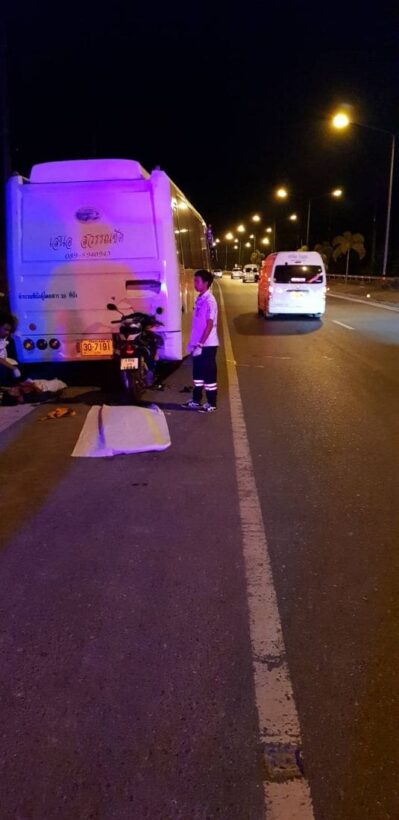 Army Chief spits the dummy and orders the playing of military song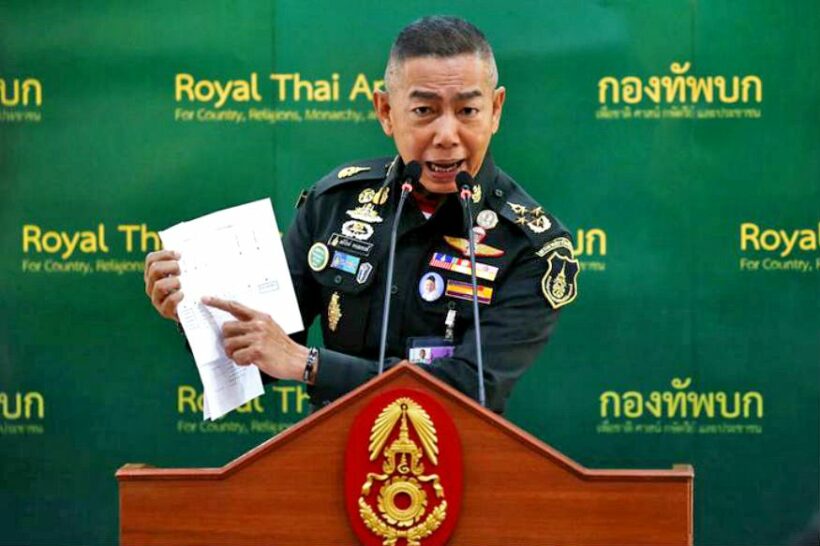 Contributors Jitraporn Sennawong and Kas Chanwanpen – The Nation
If you're the Thai Army Chief, and a bit miffed that some political parties are including scaling back military spending in their election policies, what do you do?
Why of course you order Army radio stations in the Kingdom to play a jingoistic, and offensive to many, military-themed song, "Nak Phaendin".
Angry with politicians proposing a cut in the defence budget, the Thai Army chief General Apirat Kongsompong ordered the ultra-rightist song to be aired every day on 160 Army radio stations across the country.
He later withdrew the order.
The song, also played within military camps and the Army headquarters, was to air twice every day before Apirat had a change of mind. The Army chief reasoned earlier that the anthem broadcast was aimed at encouraging everyone to be "aware of their duties and responsibilities towards the country".
"All this time, some people have been critical and distorting the truth to create misunderstanding about the work of the government and the Army. So, all units should clarify it using the media in its hands."
The order was issued yesterday almost immediately after Army top brass told politicians, including Khunying Sudarat Keyuraphan from Pheu Thai Party, who are proposing a reduction in the defence budget as one of their policy planks, to "listen to the song".
The song, titled "Nak Phaendin", is recorded with a military band and a mocking voice. The title means "burden to the country" and says one who is "worthless" or an "enemy of the nation" should be eliminated.
The song was composed in 1975 by an Army officer and was part of the propaganda used against the communist movement in Thailand. An anthem for a time, place and purpose. Not 2019.
"They criticised the military out of their idiocy. They fell for lies and slander. Let me ask you: Are soldiers hurting or killing or bullying us nowadays? No," user Sita Piro wrote in a news thread by Nation Weekend.
"The real Scum of the Earth are these soldiers who exploit their uniforms to seek power," user Pitak Chairungreang wrote in the same thread.
The song features lyrics that condemn any act of treason, including ungratefulness to the monarchy, instigating conflict among Thais and treachery.
In the notorious student massacre on October 6, 1976 at Thammasat University, "Nak Phaendin" was frequently played to justify the crackdown as well as to boost the courage of right-wingers who had engaged in elimination of the alleged threat. Top Army members and leaders of the ruling junta yesterday also appeared protective of the Army's interests in opposing the policy proposal to reduce the defence budget.
PM Prayut Chan-o-cha yesterday openly warned politicians to be mindful of their language during the electoral campaign. If they did not consider reality and the national interest, they would have to take responsibility for their actions one day.
General Prayut is now a 'politician' running for electoral office as the prime ministerial candidate for the Palang Pracharat party on March 24. He has refused to stand aside as the country's PM during the campaign.