Thailand, the land of festivals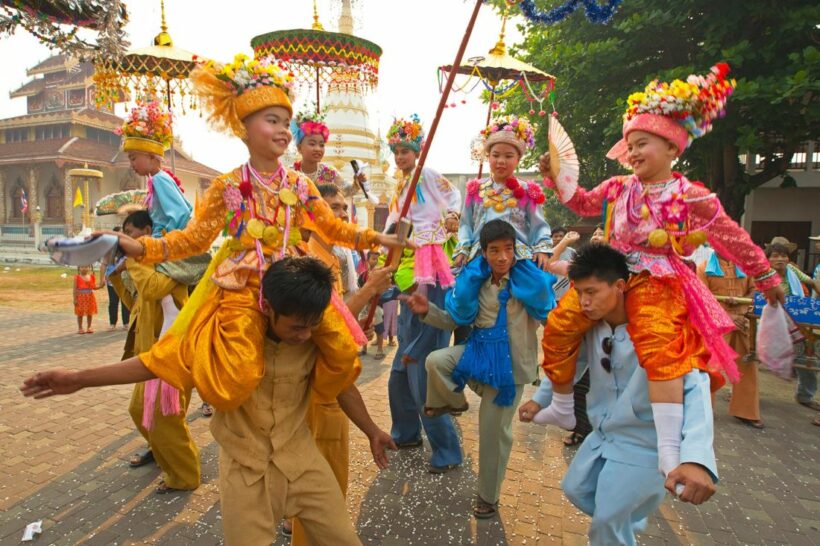 Fireworks, colour, smoke, noise, costumes, absence of occupational health and safety. That could describe any of the many, many festivals held around Thailand each year. Different regions, different festivals. Some reflect an ancient culture and a rich history, other make absolutely no sense but we enjoy them anyway. We'll go through some of the main ones and a few you'll NEVER see anywhere else in the world.
We'll start with Songkran because that's the start of the Thai new year. It's held on April 13. Having already blown most of the budget on fireworks for the western new year on January 1 and the Chinese New Year festivities, this time they use water as a means of 'purification', saying goodbye to the country's hot season and welcoming the monsoonal rains. It involves a lot of water. In the past it was a gentle festival held at temples washing Buddha images.
It's meant to be like this…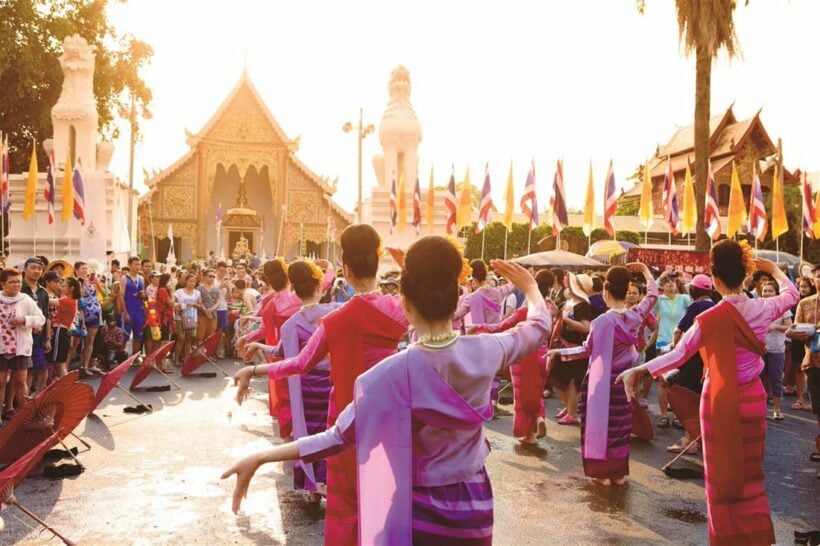 But it's actually like this!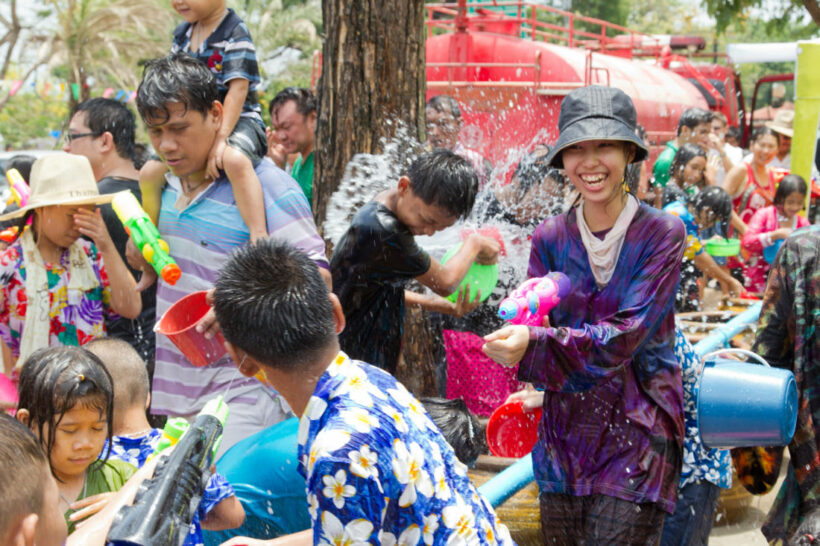 Somehow it's morphed into a huge water fight, in some places, running over many days up to week (in Chiang Mai and parts of Pattaya). Ladeling water gently onto Buddha statues has been replaced by all-out water fights, loud music, foam and a party that has no rules.
If you're outside during Songkran, especially in the main tourist zones, you WILL get splashed, probably drenched. The more the authorities try and play down the fun in Songkran the more tourists arrive each year determined to party in an event that's somewhere between a video-game and the last half of 'Titanic'.
And that's just ONE festival!
The Vegetarian Festival, principally held in Phuket with it's Chinese heritage, is an assault on all your senses. Parades are held around the island by various community groups with participants wearing white and followed up by either one or many mah-song. These mah-song have been 'possessed' by a spirit and display tourettes-like ticks, grunts and choreography that suggests their claims may indeed be true. If it's all an act, it's a very convincing one because, apart from all the cavorting down the street, they also have their cheeks and other parts of their body pierced – not by an earring or something tame like that – we're talking spears, swords, petrol pumps, guns. It's insane! These days there's an ambulance following behind and probably more mah-song succumb to blood loss than is ever reported.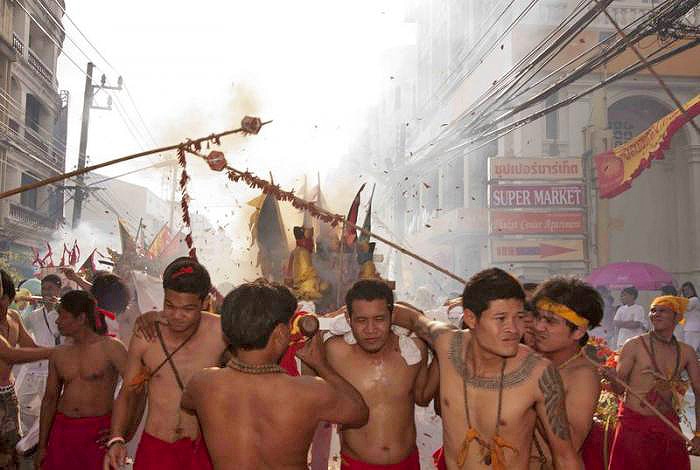 Phi ta khon (or Ghost Festival) is held in the Dan Sai district of north-eastern Thailand (near the Lao border) each year and usually follows a parade of people dressed up in rags with ghost masks.
Phi Ta Khon is the name given to a group of celebrations held over three days in the province of Loei. The most striking is the first day, the Ghost Festival itself, when the town residents invite the protection of the river spirit Phra U-Pakut, and then parade wearing the ghosts masks made of husks and coconut leaves.
But they also carry with them large phallic axes which are meant to reflect… oh, Google it.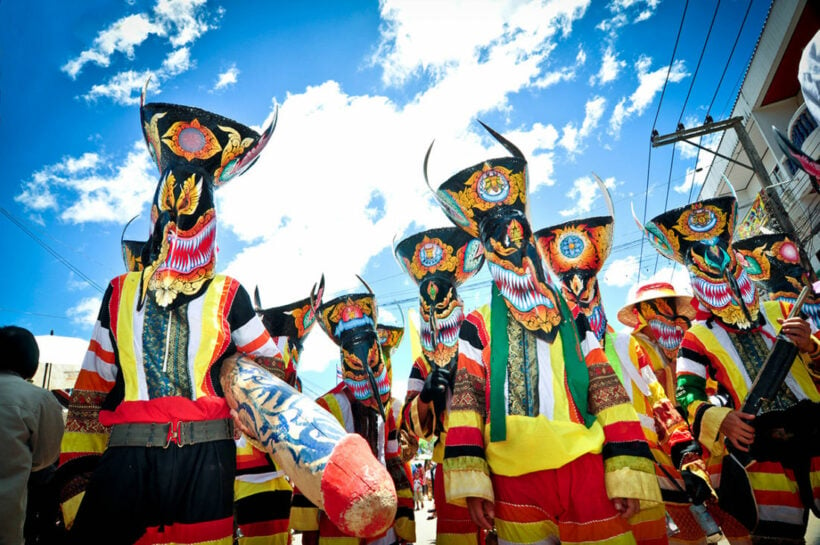 In Esan and around the Laos border areas there are many rocket festivals each year around May to June. Probably the biggest is the Yasothon Bun Bang Fai Rocket Festival. Imagine groups building their own rocket with the winner able to fire their rocket to the highest altitude. Like Songkran, the idea is to welcome in the forthcoming wet season (by piercing the sky to encourage rain).
The rockets used to be made out of bamboo but are more likely to be constructed out of PVC pipes these days and powered by 'black powder' which is regulated by certain rules (we doubt this claim!!). So there's gun powder, loud music, alcohol and men in competition to fire home-made rockets high into the Esan sky – what could possible go wrong?! Some of the rockets reach heights of several kilometres and can travel a lot further down range.
Read more about the rocket festivals HERE.
Chinese New Year is big in China and it's also huge in Thailand. Partly because there are many ethnic Thai-Chinese born in Thailand but also because there are so many Chinese visiting the Kingdom these days. The Chinese New Year festivities stretch from shopping centre sales to regional street parades to ceremonies for families and businesses.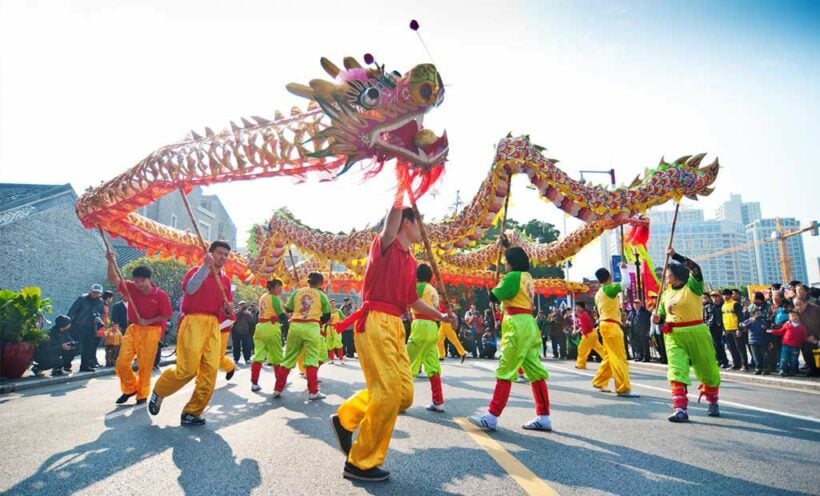 For a Buddhist country, Christmas is ironically enthusiastically celebrated. It involves presents, eating, celebrations, coloured lights and people spending money so it was always going to fly in Thailand. Thais remain completely bemused by Santa Claus, 'baby Jesus' and Christmas carols but, commercially, they've certainly embraced it now.
I have never seen better decorations or a celebration of Christmas than I have in Bangkok. My best Christmas moment was when I found a statue of Santa Claus nailed to a cross – a slight cultural faux pas where they'd confused Easter and Christmas and come up with a perfectly 'Thai' Christmas decoration.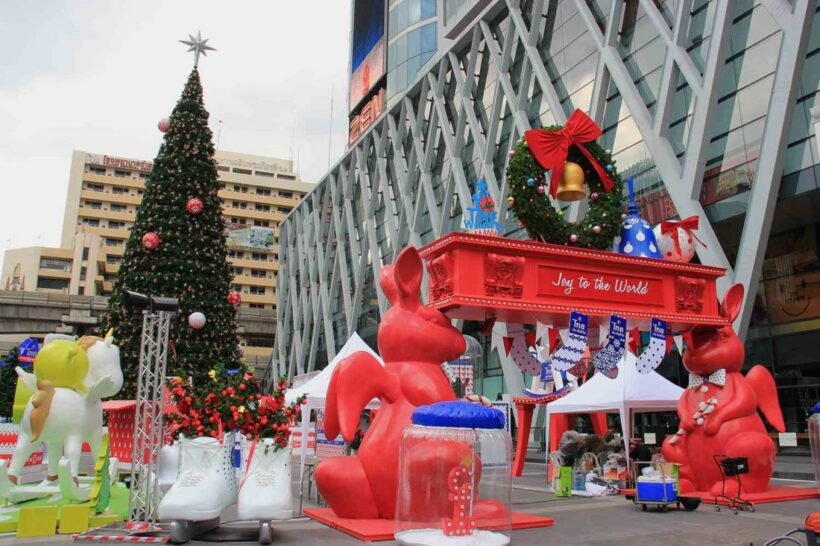 Keep in contact with The Thaiger by following our
Facebook page
.


Find local events and browse venues in Thailand with Thaiger Events, or post your own today.

Read more headlines, reports & breaking news in Thailand. Or catch up on your Thailand news.

Green Day heading back to BKK in 2020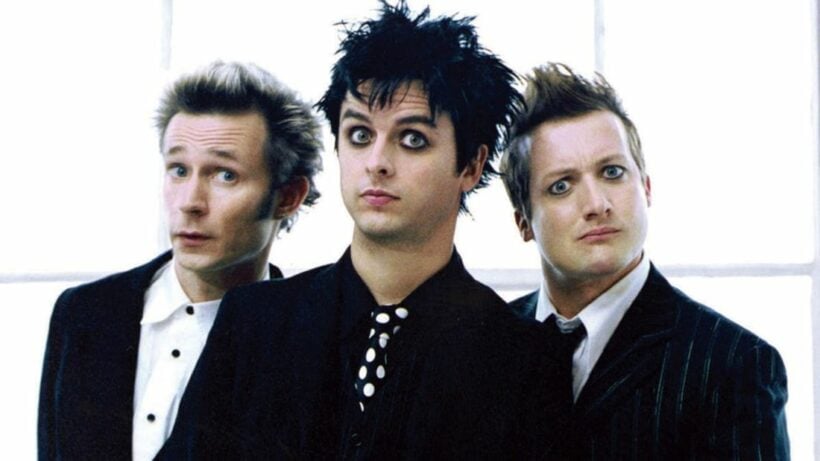 Green Day, five-time Grammy Award winners, are embarking on a global tour in 2020, including a stop-over in Bangkok during March. The rock 'n' roll Hall of Fame inductees will perform a series of concerts throughout Europe, UK, North America and Asia.
"Green Day Live in Bangkok" takes place on March 11, 2020 at Impact Arena, Muang Thong Thani. But it's not their first time. Green Day sold out concerts in their last Thai live gigs in 1996 and 2010.
Formed in 1986 in Berkeley, California, Green Day is one of the world's best-selling bands of all time, with more than 70 million records sold worldwide and 10 billion cumulative online streams of their music and performances. Their 1994 breakout album "Dookie" is widely credited with popularising and reviving mainstream interest in punk rock, catapulting a career-long run of No 1 hit singles.
In 2004, Green Day released the rock opera "American Idiot", selling more than 7 million copies in the US alone and taking home the Grammy Award for Best Rock Album. In 2010, a stage adaptation of "American Idiot" debuted on Broadway to critical and commercial acclaim. Entertainment Weekly called Green Day, "The most influential band of their generation," while Rolling Stone said, "Green Day have inspired more young bands to start than any act this side of KISS, and that doesn't seem to be changing."
Green Day Live in Bangkok 2020 is on March 11, 2020 at Impact Arena, Muang Thong Thani.
Ticket prices start at 2,000 baht and tickets go on sale on November 2 at all ThaiTicketMajor outlets via www.livenation.co.th or www.thaiticketmajor.com or call: 02 262 3838 for more information.
SOURCE: The Nation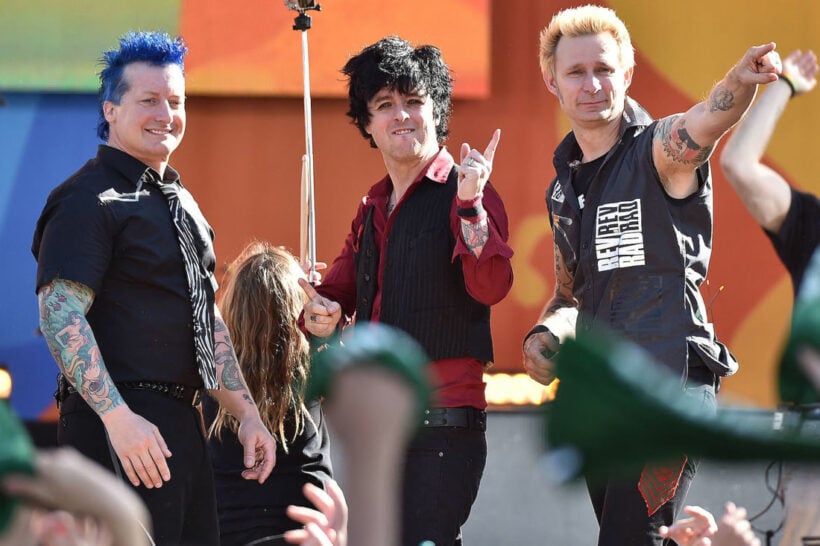 Keep in contact with The Thaiger by following our
Facebook page
.
The K-pop Olympics: performers battle in the K-pop festival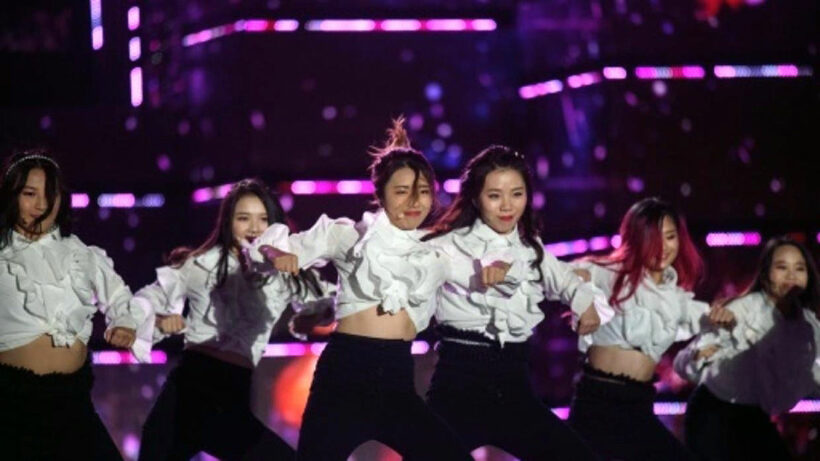 On the streets, in parks and garages, seven Cuban youngsters spent seven months practising K-pop moves to secure a spot on their dream stage: an appearance in South Korea to imitate their idols. 13 final teams from 80 countries are competing in the 2019 event.
At the grandly titled and government-funded Changwon K-pop World Festival contestants from around the globe perform imitation dances or sing cover versions of the genre's biggest hits, with thousands of fans cheering them on.
In terms of global heft, South Korea is overshadowed by its much larger neighbours China and Japan, but the event is a way for Seoul to derive soft power from one of the country's biggest cultural exports. In terms of pop-power, South Korea's K-Pop is now a recognised world-wide music phenomenon with bands like BTS and Blackpink figuring amongst the other big-hitters on the Billboard charts and outselling their western counterparts with millions of albums and downloads.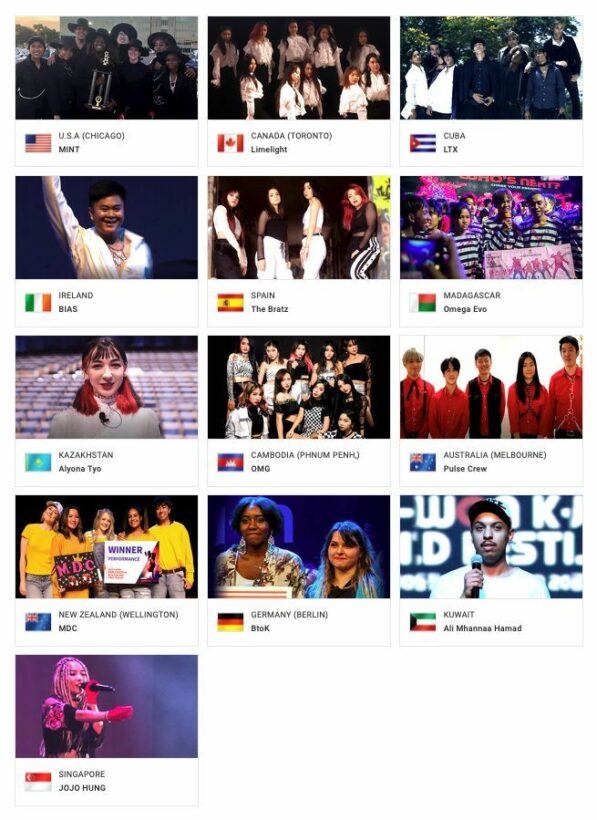 Finalists for this year
Cuba's Communist government is one of North Korea's few remaining allies: when President Miguel Diaz-Canel, successor to the Castro brothers Fidel and Raul, visited Pyongyang last November he was only the third foreign head of state to do so since leader Kim Jong Un inherited power in 2011.
But rather than geopolitics, Havana performer Karel Rodriguez Diaz – whose mannerisms and sleek hairstyle could easily be mistaken for those of a K-pop star – is more motivated by high-tempo beats and superslick dance moves.
"We never had a place with a mirror or a choreographer who could teach us the steps" but they kept on practising, he said.
His team-mate Elio Gonzalez added: "We are so excited to represent not just Cuba but also the whole of Latin America."
Some 6,400 teams from more than 80 countries entered the competition, according to organisers, with 13 groups from places as diverse as Kuwait and Madagascar winning through to the final in Changwon, where they appeared on stage waving their national flags.
"This is like watching the Olympics, a K-pop Olympics," said the event's host Lia, a member of K-pop group ITZY.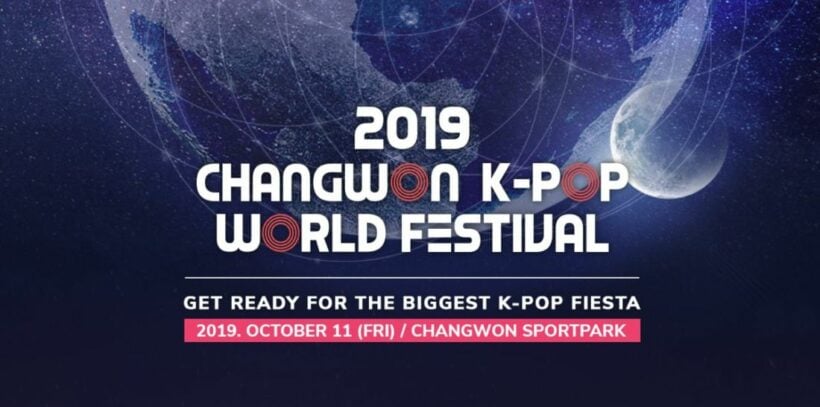 The Korean Wave
K-pop – along with K-drama soap operas – has been one of South Korea's most successful cultural exports to date. A key part of the "Korean Wave" which has swept Asia and beyond in the last 20 years, the K-pop industry is now estimated to be worth $5 billion, with boyband BTS its latest high-profile exponent, becoming the world's most successful band in the past 12 months, selling out stadium concerts within minutes, around the world.
The South Korean government has financed a variety of K-pop themed events in what CedarBough Saeji, a visiting professor at Indiana University Bloomington in the US, said was a form of long-term "soft power diplomacy".
"When you are covering you get to 'become' those idols for the three and a half minutes of the song," she said, adding that performers will go so far as matching their clothing, accessories and hairstyle to their heroes and heroines.
"The cover dancers of today will be diplomats, news reporters, and business leaders in forty years," she went on.
"And hopefully they'll still have a soft spot in their heart for Korea. Korea can't win the world through hard power – armies, economic bullying – but with soft power even a small country like Korea has a chance."
The music also provides an artistic alternative for overseas fans, especially those in developing countries, Saeji added.
"The West, especially the United States, has been so dominant culturally for so long, and having a different cultural pole to look to provides hope that one's own country can experience similar success in the future."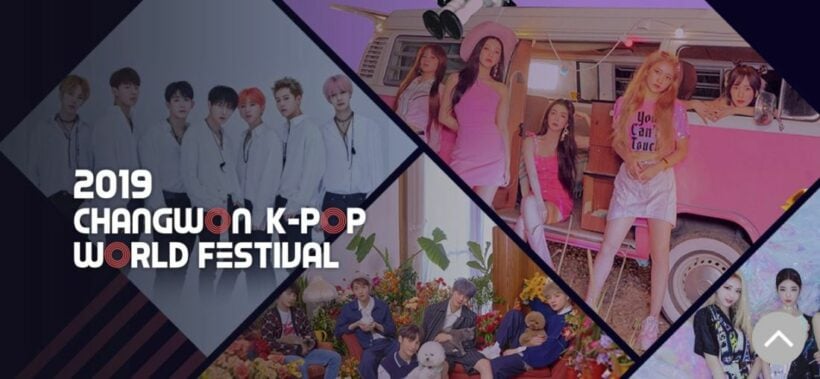 Be who you want
Beneath its glitz and glamour, the K-pop industry is also known for its cutthroat competition, a lack of privacy, online bullying and relentless public pressure to maintain a wholesome image at all times and at any cost.
Sulli, a popular K-pop star and former child actress who had long been the target of abusive online comments was found dead on Monday, with her death sending shockwaves through fans around the world.
"I think a day where (people) would be ashamed of the K-show business will surely come," a South Korean online user wrote in the wake of the star's death.
"I think an industry that makes money by (making people) sing, dance, undergo plastic surgeries and go on a diet to please the gaze of others since they are teenagers should really go bankcrupt."
But for Kenny Pham, a finalist from the US at last week's contest, K-pop's diversity – with some tunes having dark themes, while others were "cute" or sensual – is what gives him a sense of liberation.
"I like how expressive you could be," the 19 year old told AFP last week.
"I feel like it's a place where you could show the passion you have for music, dance or fashion. No one is bashing you for what your likes are."
SOURCE: Agence France-Presse
Keep in contact with The Thaiger by following our
Facebook page
.
Journey back to Tham Luang in 'The Cave' – VIDEO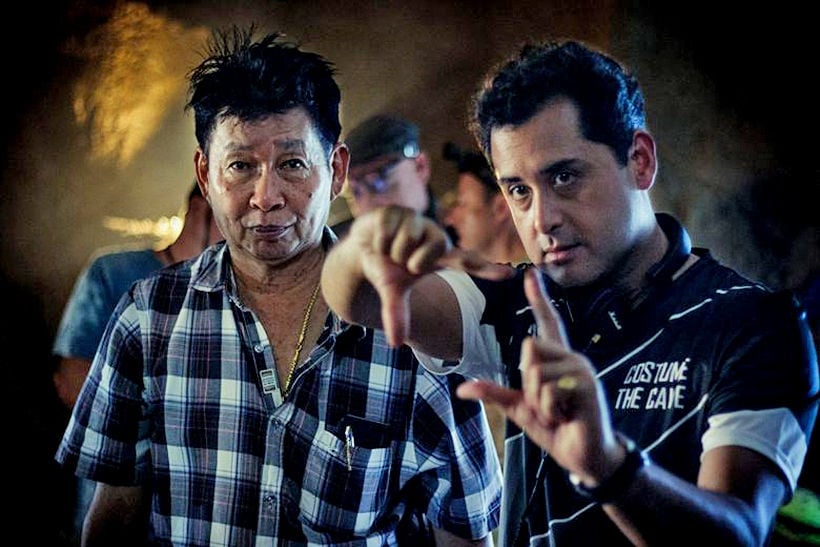 PHOTO: Tom Waller on site during the filming of The Cave – AFP
Determined divers racing against time. Rising waters threatening lives. 12 teenagers and their soccer coach trapped inside for two weeks. A remote cave that most had never heard of.
The stuff of a Hollywood drama, except that it's all true and happened in Chiang Rai last year. Now the first of several re-tellings of the story comes to the big screen in The Cave.
The ordeal in late June and early July last year had barely ended when filmmakers began their own race to get the nail-biting drama onto cinema screens. The first of those projects premiered at the start of October, when director Tom Waller's The Cave showed at the Busan Film Festival in South Korea.
The film was shot over three months earlier this year and has been in post-production since then. The 45 year old Thai-British filmmaker says the epic tale of the Wild Boars (Mu Pa) football team was a story he simply had to tell.
"I took the view that this was going to be a story about the people we didn't know about, about the cave divers who came all the way from across the planet."
The 13 young men entered the Tham Luang cave complex after soccer practice and were quickly trapped inside by rising floodwater. The boys were forced to spend nine nights lost in the cave, whilst Navy Seal and other diver searched frantically, before they were spotted by a British diver.
It would take another eight days before they were all safe, against all odds, in a risky mission.
Waller was visiting his father in Ireland when he saw television news accounts of the drama.
"I thought this would be an amazing story to tell on screen."
But putting the parts together after their dramatic rescue proved to be a challenge. Thailand's government, led by the military NCPO, became very protective of the story, barring unauthorised access to the Mu Pa team or their parents. Waller often feared his production might be shut down.
His good fortune was that the events at the Tham Luang cave in Chiang Rai province had multiple angles and interesting characters. Especially compelling were the stories of the rescuers, particularly the expert divers who rallied from around the world. He decided to make a film "about the volunteer spirit of the rescue."
Other people proposed telling the story from the point of view of the boys, and Netflix nailed down those rights in a deal brokered by the Thai government.
"I took the view that this was going to be a story about the people we didn't know about, about the cave divers who came all the way from across the planet. They literally dropped everything to go and help, and I just felt that that was more of an exciting story to tell, to find out how these boys were brought out and what they did to get them out."
Waller even had more than a dozen key rescue personnel play themselves.
Waller said they were natural actors, blending in almost seamlessly with the professionals around them, and helped by the accuracy of the settings and the production's close attention to detail.
"What you are really doing is asking them to remember what they did and to show us what they were doing and what they were feeling like at the time. That was really very emotional for some of them because it was absolutely real."
Waller says his film is likely to have a visceral effect on some viewers, evoking a measure of claustrophobia.
"It's a sort of immersive experience with the sound of the environment, you know, the fact that is very dark and murky, that the water is not clear."
"In Hollywood films, when they do underwater scenes, everything is crystal clear. But in this film it's murky and I think that's the big difference. This film lends itself to being more of a realistic portrayal of what happened."
Some scenes were filmed on location at the entrance to the actual Tham Luang cave, but most of the action was shot elsewhere.
"We filmed in real water caves that were flooded, all year-round. It is very authentic in terms of real caves, real flooded tunnels, real divers and real creepy-crawlies in there. So it was no mean feat trying to get a crew to go and film in these caves."
The Cave goes on general release in Thailand on November 28.
ORIGINAL ARTICE: Associated Press | Time.com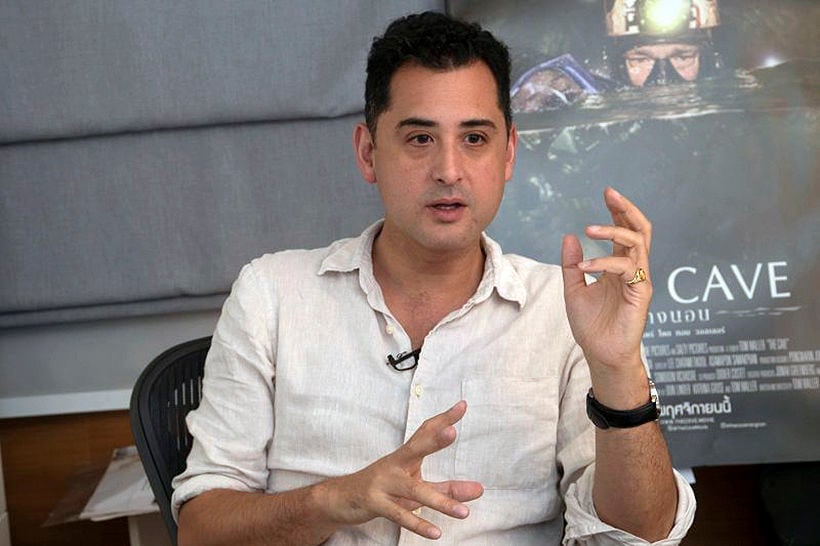 PHOTO: Tom Waller – Associated Press/Sakchai Lalit
Keep in contact with The Thaiger by following our
Facebook page
.