The art of Thai massage – Chann Wellness Spa, Kamala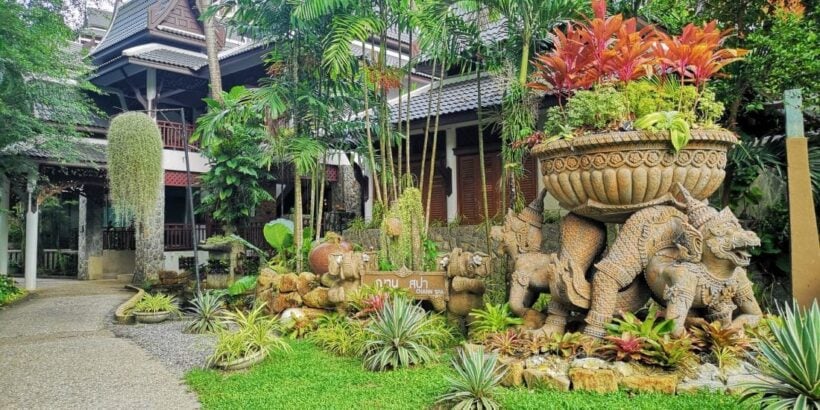 Time to relax, time to be pampered. You deserve some 'me' time to get refreshed and be indulged at the Chann Wellness Spa at Thavorn Beach Village Resort & Spa, Phuket in Kamala. Tim Newton headed to Kamala for an hour of well-deserved pampering.
Chann Wellness Spa is one of the island's most established spas combining experienced staff, the right 'mood' and a perfect location on the shores of Phuket's west coast.
Chann Wellness Spa has their own Signature Massage which is a full body traditional Thai massage using essential 'energising' oils containing lemongrass, ginger and verbena.
Find out more about the art of the Chann Spa massage HERE.

The spa is visited mostly by guests of the Thavorn Beach Village Resort & Spa but is becoming increasingly busy with locals who know about Chann's quality and experience. Many guests from the Thavorn Palm Beach Resort also visit the Kamala property to enjoy some relaxing therapy.
Massages come in many varieties as well as 'soft, medium of strong'. I like a 'medium' which I can dial up to 'strong' when needed. My masseuse was Khun Natty who did her training with official Chiang Mai Government masseuse training. Lots of experience makes all the difference.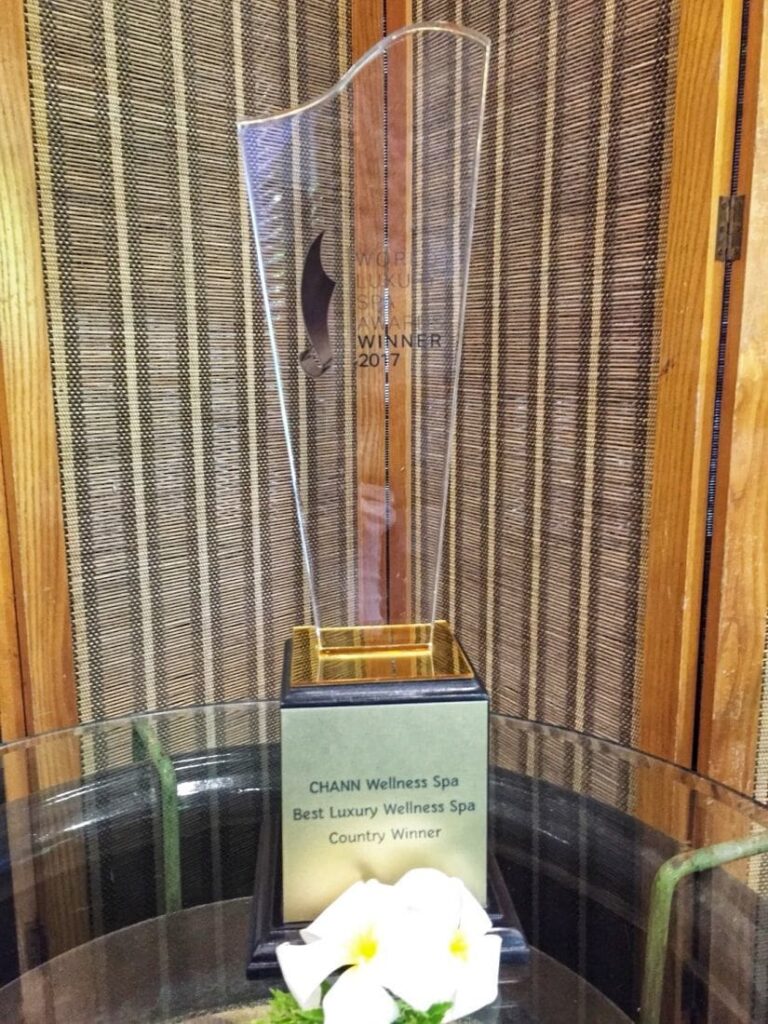 Chann Wellness Spa operates from its own building amidst the sprawling Thavorn Beach Village Resort & Spa facility, just moments away from the beach. The spa has been operating for over 10 years, bringing pleasure, comfort and relaxation to its customers.
Chann Spa features 10 individual treatment rooms and a Relaxation Sala. All of the treatments use bespoke signature spa products, with ingredients to soothe, rejuvenate and invigorate your body leaving you feeling totally relaxed. And in today's hurly burly world sometimes it's exactly what we need.
The spa was a deserved winner of the "Best Luxury Wellness Spa" from the World Luxury Spa Awards in 2017 – a culmination of the decade perfecting the craft of relaxing and rejuvenating tired, sore and stressed bodies. 

I had the Signature massage, a traditional Thai massage where Khun Natty perfectly tuned the pressures and techniques to my requests. An hour of total relaxation where I turned off and just let Chann Spa take care of me.
But how trying their Mango Sticky Rice skin treatment package? It blends a Thai favourite with the known benefits of antioxidants, vitamins and energy.
Getting a Thai massage is almost ubiquitous in Thailand. There are many options but few that can boast a decade developing a reputation and experience that Chann Spa can offer.
Finishing my treatment with Natty, I was floating on air and quite happy just to 'chill' with the sounds of nature and the music maintaining me in the 'relax' zone for a just a little longer.
Find out more about the Thavorn Beach Village Resort & Spa experience HERE.

Tim and Masseuse 'Natty'
Tim Newton was a guest of the Chann Spa and the Thavorn Beach Village Resort & Spa, Kamala.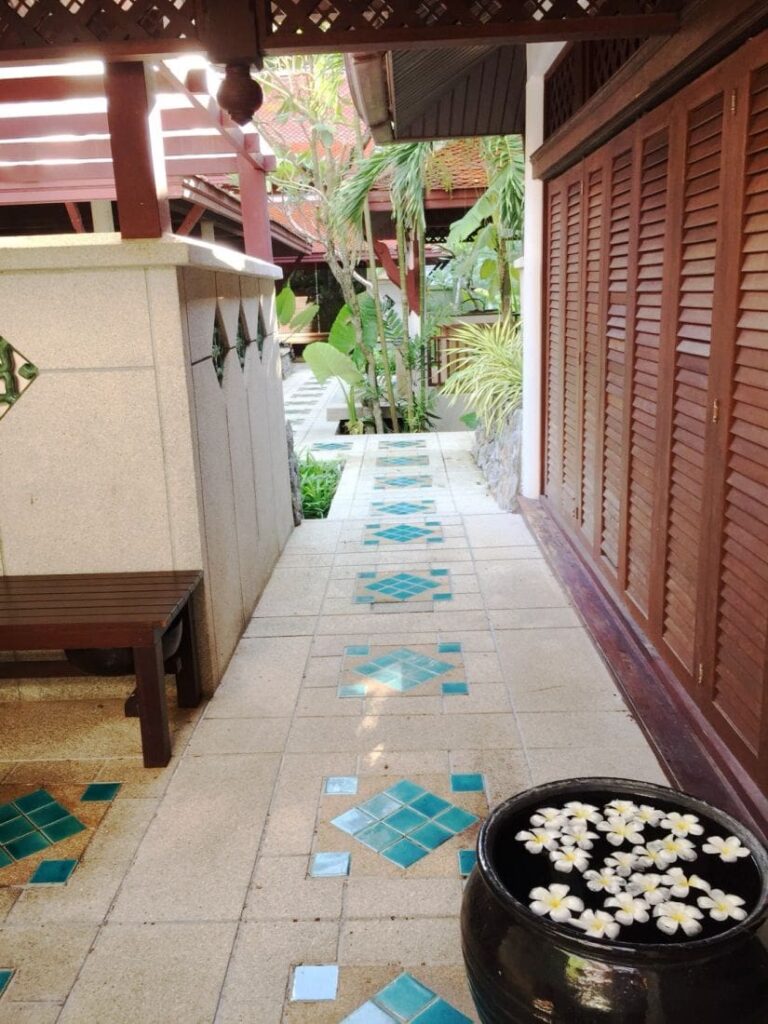 Are you considering a medical procedure abroad? With MyMediTravel you can research hospitals and doctors, choose a destination in Thailand or abroad, and book an appointment today.

Read more headlines, reports & breaking news in Phuket.

The Phoenix rises to the surface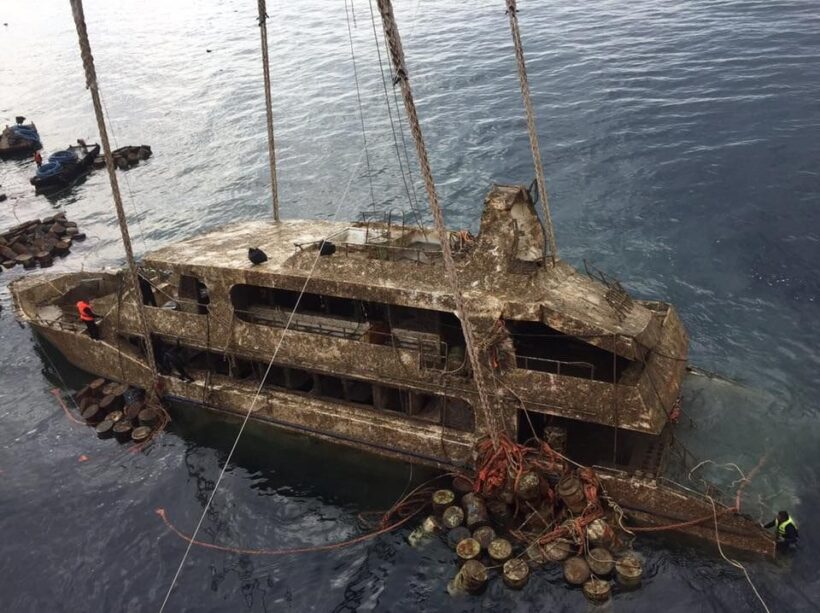 PHOTOS: Facebook/สุรเชษฐ์ หักพาล
The yacht sank late afternoon on July 5 in a short, sudden storm. Most boats would have quite capable of withstanding the wind squal and waves on the day. But Phoenix capsized and sank, taking with her 47 Chinese tourists. The full reasons are stilll being investigated. Today, the actual yacht rose from the depths of the Andaman Sea, off Koh Hei, providing prosecutors with a key piece of evidence.
The yacht has been stuck at the bottom for three and a half months. One salvage team tried and gave up after two months of amateur operation, resulting in no boat but diver dying.
This week a crane and barge arrived from Singapore, organised by the Thailand police under the supervision of the acting chief of Immigration, Maj Gen Surachete Hakparn. And there he was today, with a collection of local and Bangkok media to capture the moment, happily speaking to the media about the success of the operation.
The boat eventually broke the surface just after 3pm this afternoon, the local sea-life starting to make their home on the Phoenix after its three and a half months submerged.
The Phoenix will be brought back to Phuket for a full examination of its design and safety equipment on the fateful day. Questions have already been raised about the sea-worthiness of the vessel's design and how it might have been able to satisfy inspectors before its work as a local tour boat.
New additions to the Thailand Michelin foodie guide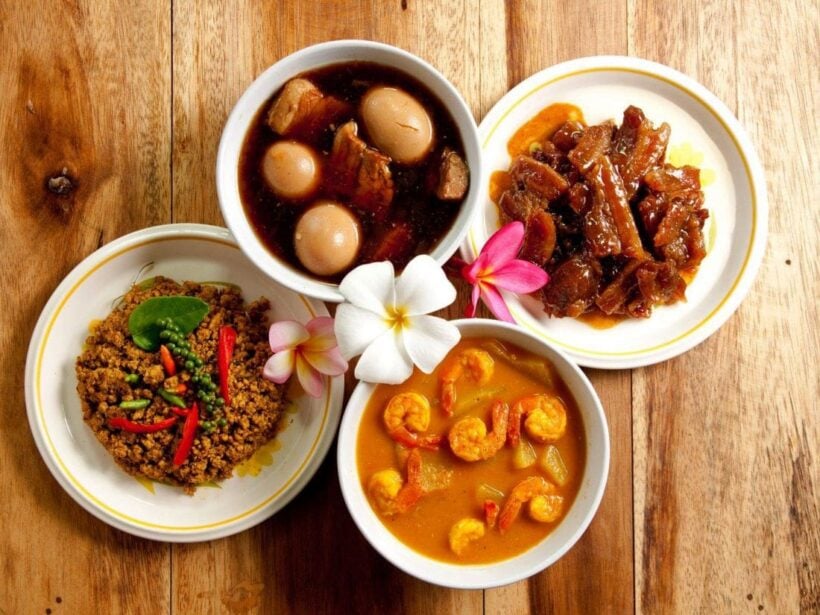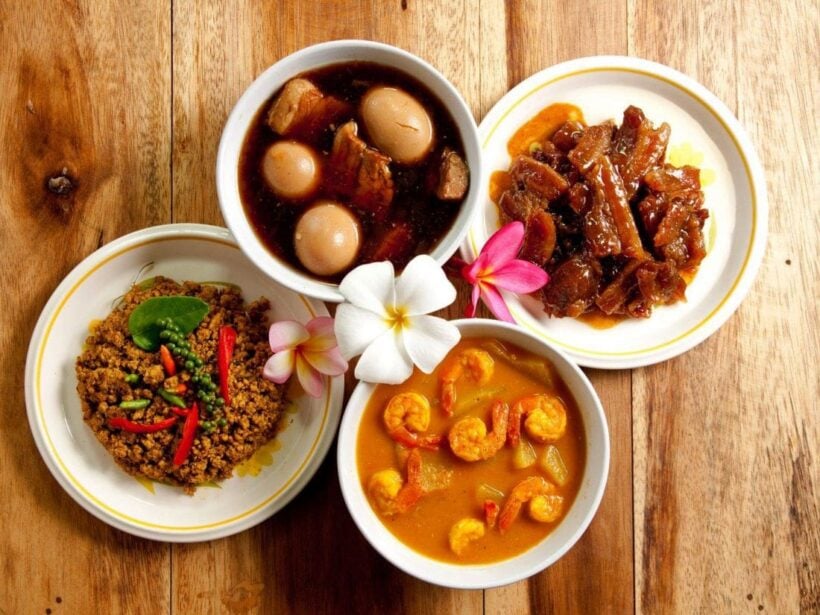 by Khetsirin Pholdhampalit
Thai street food eatery Jay Fai has retained its one Michelin star for the second consecutive year and the legendary Thai restaurant Methavalai Sorndaeng is among the new 10 additions to have been awarded one star, according to the announcement of eateries making it the second edition of Michelin Guide Bangkok.
No restaurant has achieved the coveted highest three-star rating.All three two-starred restaurants in the inaugural edition, namely Gaggan, Le Normandie and Mezzaluna have retained their stars, while Suhring has been upgraded from one to two stars.

The little red guide has been extended to cover the best dining venues in the Southern provinces of Phuket and Phang Nga for its 2019 edition.

However, Pru restaurant in Phuket is the only restaurant in the two Southern provinces to have been awarded one star.

The other 14 restaurants in both cities, such as the famous venues of Raya and Chomchan received Bib Gourmand awards for being 'good value for money'.

In addition to Methavalai Sorndaeng and Pru, other new one-starred additions include Le Du, Gaa, Canvas, R.Haan, Saawan, Sorn, Ruen Panya, and Suan Thip.

Dining venues in Bangkok's neighbouring provinces of Nonthaburi, Pathum Thani, Nakhon Pathom, Samut Sakhon and Samut Prakan are also covered in this new edition.

ORIGINAL STORY: The Nation
Korean man ran over by truck in Phuket accident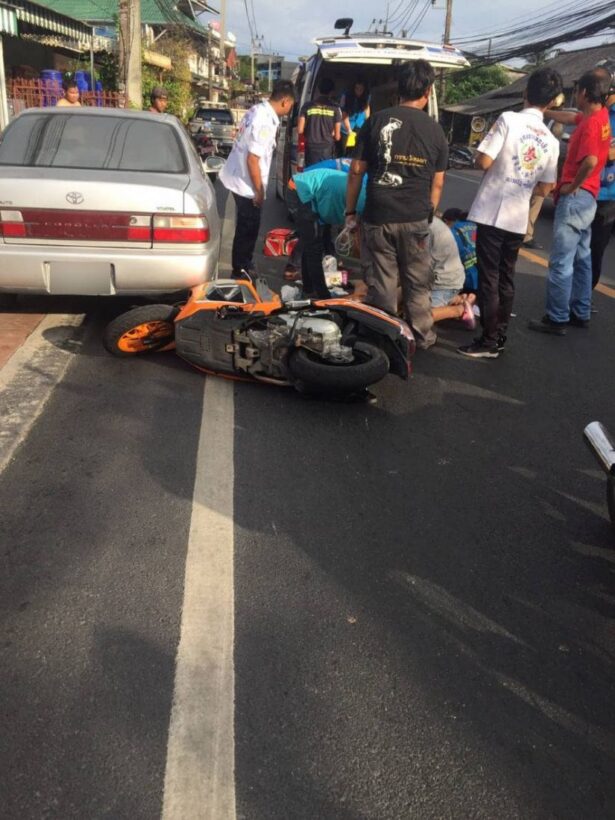 A Korean man has died after colliding with a six wheeler truck in Kathu yesterday
The Kathu Police were notified of the incident on Wichit Songkram Road, Kathu around 4.30pm.
The motorbike driver was identified by Kathu Police as 39 year old South Korean male Keewoong Lee. He was taken to Siriroj Hospital where he was later pronounced dead.
A six wheeler truck, along with the driver identified as 43 year old Soonthee Hemthong, was found nearby.
Kathu Police report that the motorbike and the truck were heading to an intersection near the Prince of Songkhla University Phuket Campus. The motorbike fell onto the road when the truck was overtaking. The left rear wheel of the truck ran over Mr Lee's body.
Investigations are continuing.