Boating: Peeking behind Phuket's Boatshed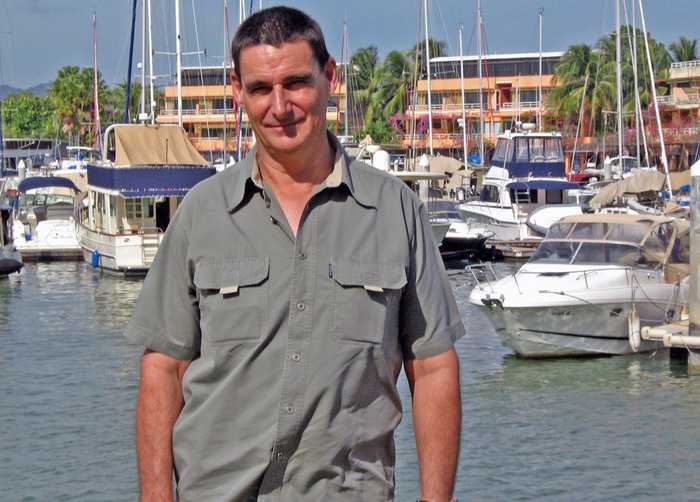 PHUKET: Alan Giles from the UK initially came to Phuket 14 years ago to be a sailing instructor for Sunsail. As the years passed, he finally made the move to become a permanent island resident, and to open Phuket's own Boatshed brokerage.
Testament to the name on the door is the assortment of boating goodies in the office at the Boat Lagoon, in Koh Kaew. There are tenders in the showroom to navigate past on your way to the sales desk, and even a MiniCat ultralight catamaran, with inflatable hulls, assembled and sitting upright in the corner. The entire boat packs into a bag weighing only 37 kilos.
Boatshed is also the Phuket agent for Marlow-Hunter Yachts and renowned Cyprus boat builder Karnic, and the range of vessels available through Boatshed is likewise many and varied, from luxury flybridge cruisers through ocean-going sailboats to river boats.
After starting from zero listings seven years ago, Phuket Boatshed today lists more than 100 vessels anchored or moored anywhere between Phuket and Langkawi.
"The key to the success of Boatshed is the personalized service," says Alan. "We must attend every viewing, every survey of any boat listed on our website.
"We don't use brochure photographs. We go out of our way to present the boat exactly as it is. The photos we use are intended to show prospective buyers exactly how the boat looks. If anything is not up to standard, then that's what you see – What you see is what you get."
The simple formula works. "This morning, a client, a Dutchman who was inspired to view a 21-foot powerboat firsthand just from seeing from photos on the website, flew into Phuket, saw the boat for the first time and took it for a sea trial – and decided to buy it," Alan states plainly.
Originally formed in the UK, the popular boating brokerage the Boatshed has since gone global. There are about 60 branches worldwide: in the UK; the US; Europe, mainly along the Mediterranean; and in the Arabian Gulf.
"One of the main reasons for choosing to be a Boatshed branch was the exceptional technical platform and support," explains Alan.
Prospective buyers can view up to 80 photos, and even video footage, of any boat they are reviewing just by visiting the website.
"It's not unknown for people to buy straight from viewing on the website, such is the strength of the Boatshed's reputation," Alan notes.
Mainstay Phuket
Asked why open in Phuket, and not elsewhere, Alan points out, "The market is here. There is more boats and more boating activity here, more than in Pattaya or elsewhere on the Gulf.
"There are five marinas here and two more in Krabi, with plans for another there, and there are plans for one more in Phang Nga, which will become the very first marina actually on the Andaman coast.
"But the action is right here, in Phuket."
Growing Pains
Starting a brokerage from zero listings was an onerous challenge. "It was a struggle to start, as all we had were the boats that no other brokerages could sell. You have to walk the docks, that's how the brokerage business works," Alan recalls.
"But soon people started learning our reputation, and the listings started coming. Now we are the first choice for people who want to promote their boat to serious buyers."
While Phuket maintains its image as a luxury boating cruising ground, the Boatshed caters to the more affordable end of the market.
"The top end of the market is already well covered with brokerages such as Lee Marine and Simpson Marine, which are both good, professional brokerages," credits Alan.
"But we are more about the lower to middle-market range. All of our boats listed are under US$400,000, and the majority of our sales are boats under US$200,000."

Change in the Wind
Over the years, Phuket has enjoyed not so much growth in the secondhand boating market, but there have been changes.
"Some boat buyers have had concerns about piracy in the region, but more important has been the strengthening of the baht and the uncertainty in changes to the visa stay rules," Alan notes.
Also, the demographics of the foreigners in Phuket has changed.
"Once, not long ago, the average foreigner in Phuket was an Australian, British or European. Soon after we opened our most popular clients were Australians buying cruising boats, but then times changed. The dollar dropped against the baht, and the market shifted," Alan explains.
"Today, the focus is very much shifting heavily to Chinese, Russian and South Koreans. There are a lot of Russians in Phuket now."
In response, the Phuket Boatshed portal is now available in Russian. "Boatshed has an office in Cyprus that deals with many Russians, and they added the language option for us," Alan explains.
Thanks to the same level of international support, and highlighting the key international markets for Boatshed clients worldwide, the Phuket portal is also available in German, Greek, Spanish, French, Italian, Dutch, Portuguese, Croatian and Arabic.
The Future
To better engage the Russian market, Alan is currently in talks with a Russian agent who is looking to represent the Boatshed at the Ocean Marina in Jomtien.
"Of course, if it works out, he will represent us all along the Eastern Seaboard," Alan notes.
But the sleeping dragon is the Chinese market.
"China has a heavy import duty on secondhand boats, and so many Chinese keep their boats in Hong Kong or Singapore," Alan explains.
"Years ago, Thailand, in response to a rapid decline in competitiveness, dropped its import duties amounting to about 200% of the value of a secondhand boat to the 7% VAT in force today. That helped, but the other factors are still a concern."
So who's going to buy secondhand boats in Phuket?
"At this stage the local Thai market is looking the most likely to develop," predicts Alan. "Thailand has a rapidly growing middle class, and sooner or later, they are going to want to go boating."
For more information visit Phuket.Boatshed.com.
— Chris Husted
Keep in contact with The Thaiger by following our
Facebook page
.
Never miss out on future posts by
following The Thaiger
.
Phuket sees 300 million baht boost over long holiday weekend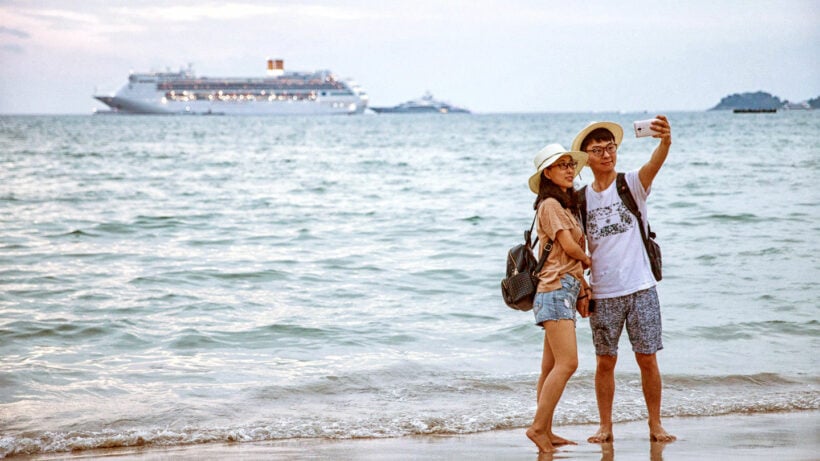 The Tourism Authority of Thailand says that Phuket has received a much-needed 300 million baht boost over the 4 day long weekend with around 54,000 tourists flocking to the island from last Thursday through to yesterday.
Phuket Office Director Nanthasiri Ronnasiri, reports that the average expenditure per visitor was about 5,500 baht, which was higher than the average spend for a Thai tourist to Phuket 2 years ago. She also noted that random checks on hotels showed that occupancy rates climbed to about 35%, with most guests staying 2 nights. But most of Phuket's hotels remain closed.
Nanthasiri also says that many of the tourists concentrated themselves in the Phuket Old Town area, especially around Thalang Road, Phang Nga Road, and Dibuk Road in order to enjoy at the Sino-Portuguese shophouse architecture and historical locations. In fact much of Phuket Town, including its many markets and alley eateries, were doing roaring business, The Thaiger can vouch for the heavy traffic, on the roads and footpaths, over the past 4 days.
"This special holiday made Phuket tourism livelier, even though it was not as same as the situation before the Covid-19 pandemic."
In fact, despite the welcome surge of visitors, it was still a long, long way from its previous tourist levels with much of the west coast, which has largely catered for the international tourist traffic, was still very quiet in places like Patong, Kata and Karon.
Phuket wasnt the only destination that has profited off of the long weekend as Chiang Mai saw droves of Thai tourists visiting its Royal Park Rajapruek as well as the northern city's other nearby national parks and tourist areas. Visitors came from all over to see the blossoming of flowers in a beautiful display at the park as well as enjoying the air-purifying flowers as they relaxed. Tourists were able to rent a bicycle for 60 baht if they wanted to exercise while taking in the scenery and could also pay a visit to the orchid greenhouse, which hosts a variety of orchids in bloom. TripAdvisor recommends to set aside 2 hours to visit the park.
Next holiday weekend, on November 27 and 28, Pattaya is expected to get a tourism boost as its annual fireworks festivalis set to bring in travellers who have taken advantage of package deals offered by some beachside hotels. Such packages were offered for advance bookings, where holidaymakers could view the firework shows on the rooftops of their hotels. The firework displays are said to be long with breaks of entertainment-packed shows, featuring live music and student bands amongst others.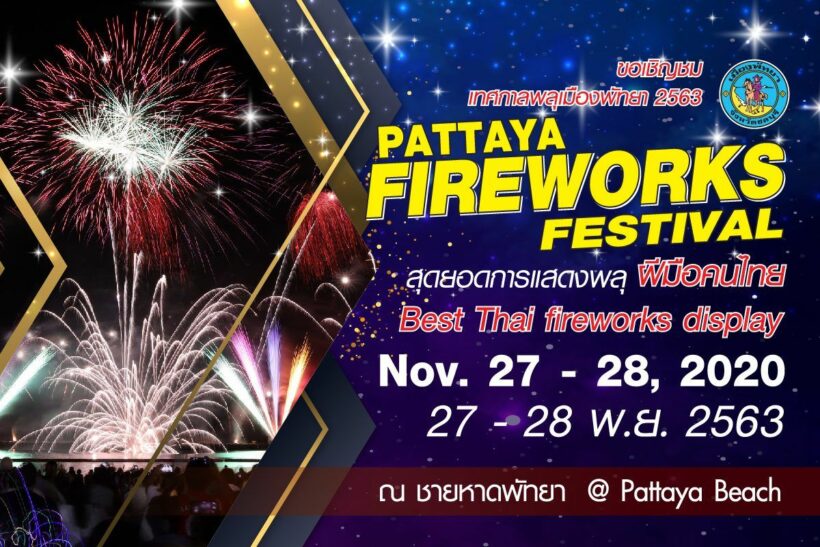 SOURCE: The Phuket News
Keep in contact with The Thaiger by following our
Facebook page
.
Never miss out on future posts by
following The Thaiger
.
Mother travels to Pattaya to desperately search for her missing daughter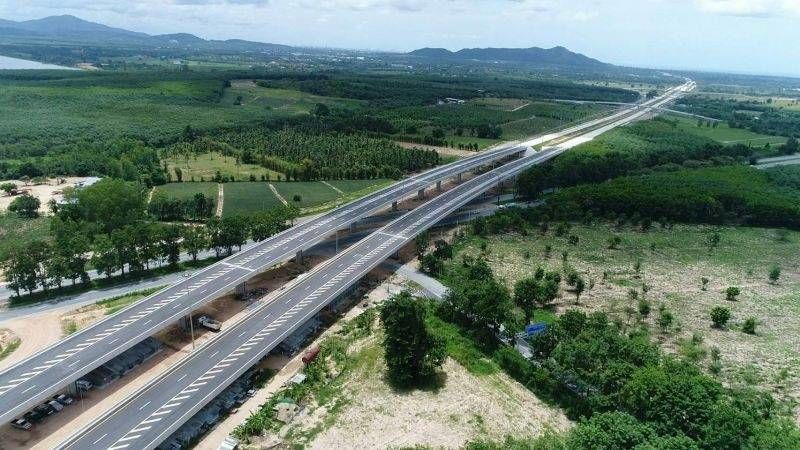 50 year old Chanapa Yuthiya has travelled from Chaiyaphum province to Pattaya, over 400 kilometres, to desperately search for her missing daughter. The grandmother has taken her 7 month old granddaughter along, after she says her daughter has been out of touch and unable to be reached since November 17.
Chanapa filed a complaint to Pattaya City police last Thursday after her 24 year old daughter Tevika Yuthiya went missing from an entertainment venue in the Pattaya area at about 8pm. Tevika was reportedly working at the venue, but her mother says she suffers from consciousness issues and mental disorders. Chanapa says her daughter has displayed reckless and unintentional behaviour in the past, which undoubtedly worries her more.
Furthermore, Chanapa says it is very rare to not speak with her daughter every day and after her daughter went quiet, she posted several pictures of her daughter on social media and has asked local media agencies for help. The latest in the case, according to Chanapa, is that Tevika is living with a man in Pattaya, but the man won't say where and has refused to give his address. He further claimed that Tevika did not want to return home. The man's nationality, age and name is not clear.
Chanapa expressed her concerns to the local media as she cried while saying that she wants her daughter to come back to meet her own daughter as everyone around them is very worried about her safety. She also states that if Tevika comes back, she will help her get treatment for her alleged mental disorder at a hospital. It is not known, however, why the man is saying that Tevika does not want to return home.
She stated that anyone who can help find her daughter or give clues, can contact the Pattaya Police in person or call the city call center at 1337.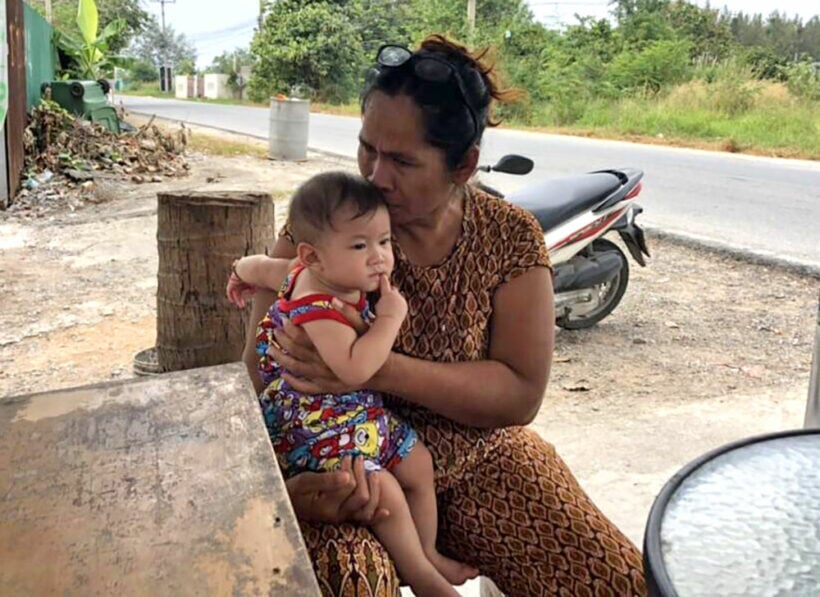 SOURCE: The Pattaya News
Keep in contact with The Thaiger by following our
Facebook page
.
Never miss out on future posts by
following The Thaiger
.
Pattaya Fireworks Festival hoped to boost economy over upcoming weekend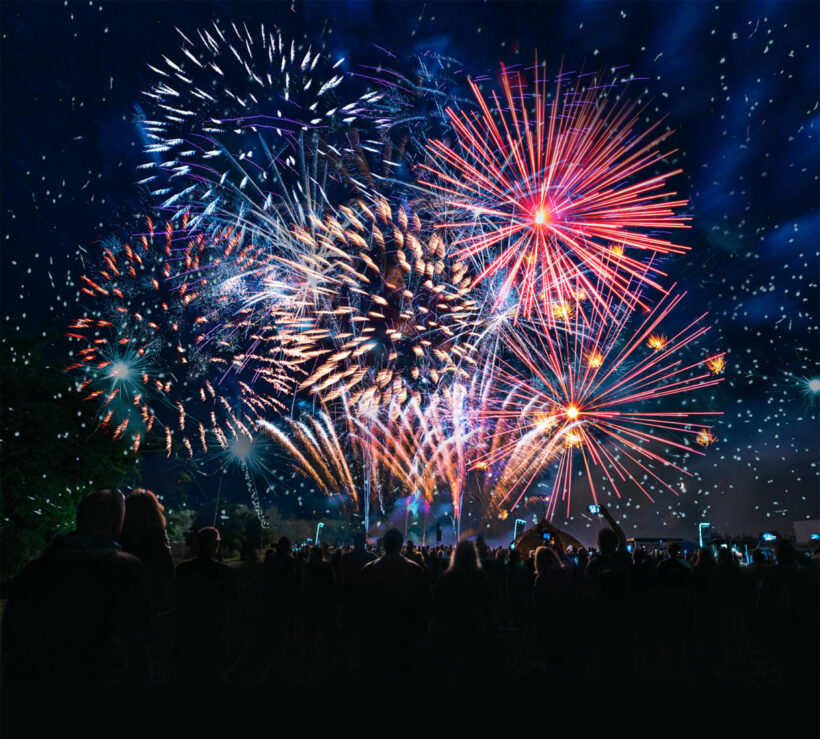 The festival runs over November 27 and 28.
Most hotels, particularly set on the beach, have created limited promotional room rates with some offering package deals. Pubs, restaurants, and food vendors will surely benefit from the festival as the international air travel restriction has made it difficult to keep their businesses alive.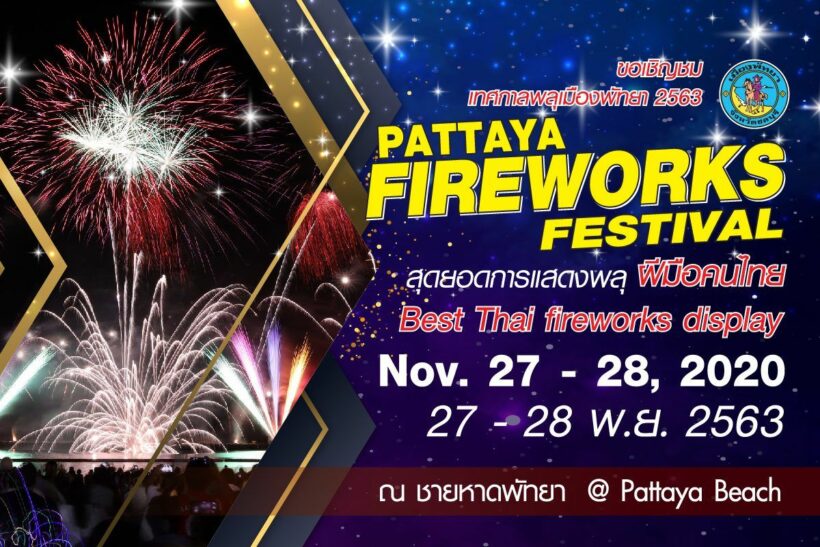 SOURCE: The Pattaya News
Keep in contact with The Thaiger by following our
Facebook page
.
Never miss out on future posts by
following The Thaiger
.