A worthy initiative – Phuket Gardening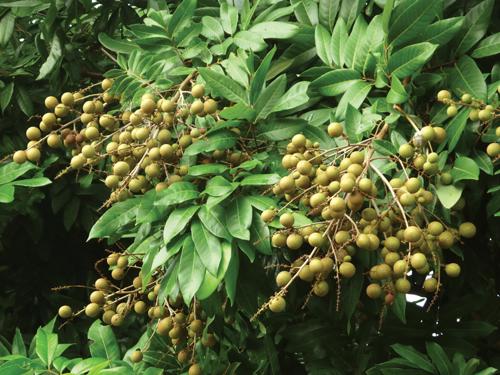 PHUKET: Any initiative which includes the planting of new trees is to be welcomed. There is a plan afoot, initiated by Mr Songjit Suppakit of Phisut Technology and supported by Phuket's Governor Maitri Inthusut, to connect Sirirat Road (near Le Meridian Beach Resort) to remote and spectacular Tri Trang and Freedom beaches.

The most ecologically sensitive proposal is to replace the existing footpath with a narrow road and walkway lined with pradu (rosewood) trees. These splendid trees, almost non-existent in the forests of Phuket because their valuable timber has long since been stolen for furniture, would light up the route with their masses of beautiful yellow flowers. Such an avenue could be called "The Botanic Road".

There are three or four main varieties of rosewood in South-east Asia: Dalbergia nigra, now classified as an endangered species, D. latifolia, and D. sissoo which produces a wood even harder than teak. Another variety, oliveri, native to Thailand, has clusters of pink flowers –presumably not what Mr Songjit has in mind.

As forest trees with a canopy up to 20 meters high, they are unlikely to be suitable for your garden, but the prospect of a sylvan lane stretching through a green landscape of hills is inviting.

This initiative conveniently takes us to the letter "D". While there is nothing else around quite as majestic or as universally known as Dalbergia, there are other plants worthy of mention. Dillenia is another Asian species which makes a broadly spreading tree, albeit not as tall as the rosewood. It has papery bark and thick, glossy, egg-shaped, deeply ribbed leaves up to a foot long. Alata has large, showy yellow flowers followed by red fruit: D.indica, which likes a shady position, has impressive white, magnolia-like flowers, with apple-like green fruit (hence the name elephant apple) about four inches in diameter, while the smaller D.ovata has golden blooms, and can tolerate full sun. The flesh of D. indica is used in India to make a kind of chutney called chulta. I have seen saplings for sale at the July Saphan Hin plant market, but it deserves wider recognition.

Another small fruit tree is imocarpus longan. The second part of the name gives it away, for this is the fruit – widely prized by Thais – that resembles a yellow-brown, smooth-skinned version of the lychee. If you are keen to try fruit trees in your garden, then this is a front-runner, a small tree with attractive large, pinnate foliage which makes it a useful shade tree. It produces racemes of yellow flowers and large bunches of sweet, juicy fruit.

Other garden plants, for example dracaena and dieffenbachia, will already be well known to readers of these columns. Suffice to say that dieffenbachia, with its succulent stems, and distinctive mottled green and white leaves, remains one of the most widely available plants. Among the very best for deep shade, provided you can deliver a regular supply of moisture, it will also do well in a container placed in a dark corner.

Again, dracaenas are part of most gardening landscapes. The plant's ubiquity is illustrated by the fact that a Chalong development calls itself by the plant's name. D. fragrans is the most common form. It is often cut back to a bare trunk or two to encourage leaf growth from the node immediately beneath, and this form is sometimes used in interior settings. Left to its own devices, it will grow to twenty feet, wreathed in arching, strap-like, often variegated leaves all the way down its columnar form.

There are now interesting cultivars, including victoriae with a silver central stripe and lindenii, a favorite for group plantings, which has bright yellow leaves. The low-maintenance D. reflexa has a bushy habit and smaller, vividly striped leaves. It is one of the most robust plants I know.

Tip of the week – Look out for larval pests

This time of year sees lots of pests on your plants. Not just ants, which are always around and harm your treasures by protecting sap-sucking aphids, or the larval leaf miners which tunnel away inside tender leaves. One miner I recently discovered, a minuscule brown form, has been responsible for boring along the undersides of yellow palm fronds, cutting off the sap flow and turning the tissue gray and lifeless. Difficult to spot.

My solitary lotus has some telltale skeletal leaves, thanks to an infestation of China mark moth caterpillars. Small and hairy, they conceal themselves underneath the foliage. There are emerald green oleander Hawk moth caterpillars: they started on the oleanders, but prefer to munch other shrubs in the apocynaceae family – tabernaemontana and adenium. There are also monarch butterfly larvae on the Indian milkweed (calatropis), but this sturdy plant can cope.

If you have a question, or a garden that you would like featured, you can email Patrick Campbell here.

Keep checking our online Phuket Lifestyle pages, follow us on Twitter @phuketgazette or join our Facebook fan page for regular gardening features and tips.


— Patrick Campbell
Keep in contact with The Thaiger by following our
Facebook page
.
Tax on salt content being considered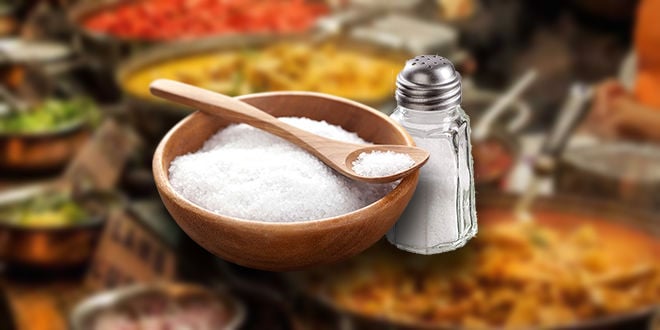 The Excise Department is considering imposing a tax on the salt content of food to encourage food producers to reduce the sodium content of snacks, instant noodles and seasoning cubes.
The director of the Office of Tax Planning said that the department is discussing a limit on the amount of sodium food can contain, in line with the standard set by the World Health Organization (WHO), which is 2,000 milligrams of salt per day.
In reality, Thai people consume an average of 1,000 milligrams per meal, making their daily intake well above WHO guidelines, according to the director.
He said any tax imposed would be at a level which would encourage food producers to reduce the sodium in their processed food without being punitive, adding that the proposal isn't intended to generate more tax revenue, but to help protect the health of consumers. Excessive sodium in the diet can lead to high blood pressure and kidney disease.
Fish sauce, soy sauce and salt would not be taxed.
SOURCE: thaipbsworld.com
Keep in contact with The Thaiger by following our
Facebook page
.
Water shortage warnings in 22 provinces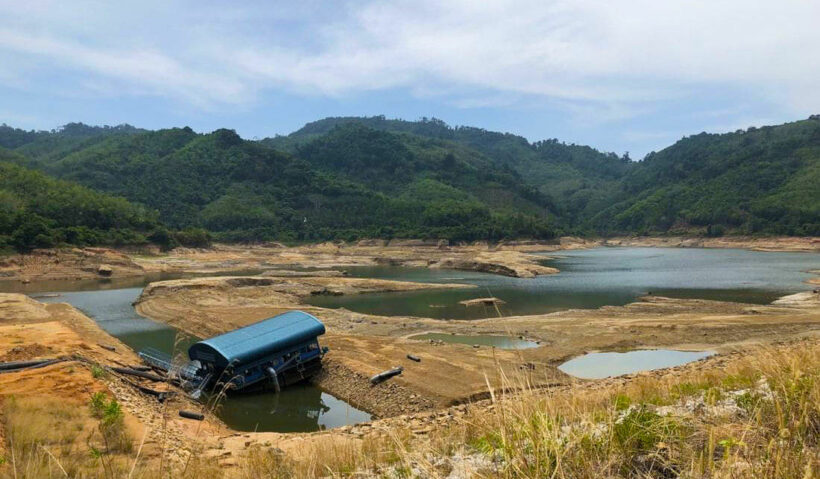 People living in 22 Thai provinces are being warned to prepare for shortages of drinking water during the upcoming dry season, due to start on November 1st.
The warning was issued by the National Water Resources Office, citing low levels in reservoirs, which are the main sources for tap water production waterworks in 22 provinces.
Areas at risk identified by the office are in northern, north-eastern, eastern and southern provinces.
Measures have been adopted by agencies charged with dealing with water shortages. including dredging water channels to allow greater volumes of water to flow into reservoirs, drilling underground wells, enlarging storage ponds and the purchase of water to supply to those in urgent need.
The Royal Irrigation Department has announced that people should use water sparingly.
There are currently about 6 billion cubic metres of usable water in reservoirs in the affected provinces, with 5 billion cubic metres reserved for consumption and ecological preservation, leaving only 1 billion cubic metres for use in agriculture.
This means farmers in the Chao Phraya river basin may not be able to grow a second crop of rice this year.
SOURCE: thaipbsworld.com
Keep in contact with The Thaiger by following our
Facebook page
.
Green Day heading back to BKK in 2020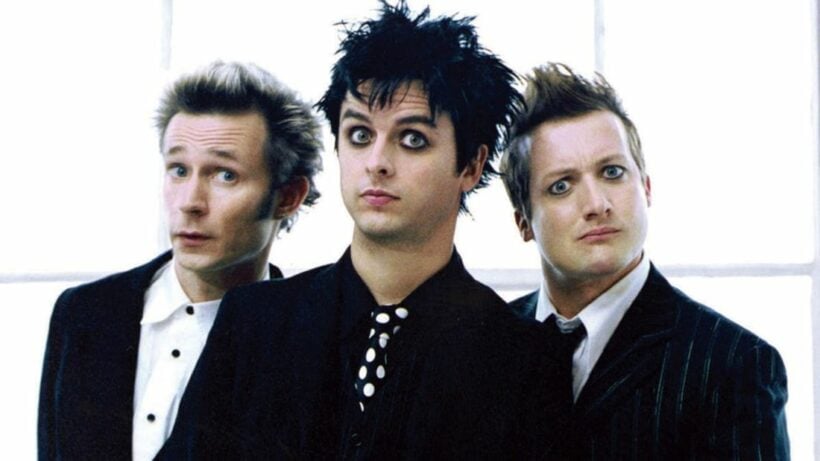 Green Day, five-time Grammy Award winners, are embarking on a global tour in 2020, including a stop-over in Bangkok during March. The rock 'n' roll Hall of Fame inductees will perform a series of concerts throughout Europe, UK, North America and Asia.
"Green Day Live in Bangkok" takes place on March 11, 2020 at Impact Arena, Muang Thong Thani. But it's not their first time. Green Day sold out concerts in their last Thai live gigs in 1996 and 2010.
Formed in 1986 in Berkeley, California, Green Day is one of the world's best-selling bands of all time, with more than 70 million records sold worldwide and 10 billion cumulative online streams of their music and performances. Their 1994 breakout album "Dookie" is widely credited with popularising and reviving mainstream interest in punk rock, catapulting a career-long run of No 1 hit singles.
In 2004, Green Day released the rock opera "American Idiot", selling more than 7 million copies in the US alone and taking home the Grammy Award for Best Rock Album. In 2010, a stage adaptation of "American Idiot" debuted on Broadway to critical and commercial acclaim. Entertainment Weekly called Green Day, "The most influential band of their generation," while Rolling Stone said, "Green Day have inspired more young bands to start than any act this side of KISS, and that doesn't seem to be changing."
Green Day Live in Bangkok 2020 is on March 11, 2020 at Impact Arena, Muang Thong Thani.
Ticket prices start at 2,000 baht and tickets go on sale on November 2 at all ThaiTicketMajor outlets via www.livenation.co.th or www.thaiticketmajor.com or call: 02 262 3838 for more information.
SOURCE: The Nation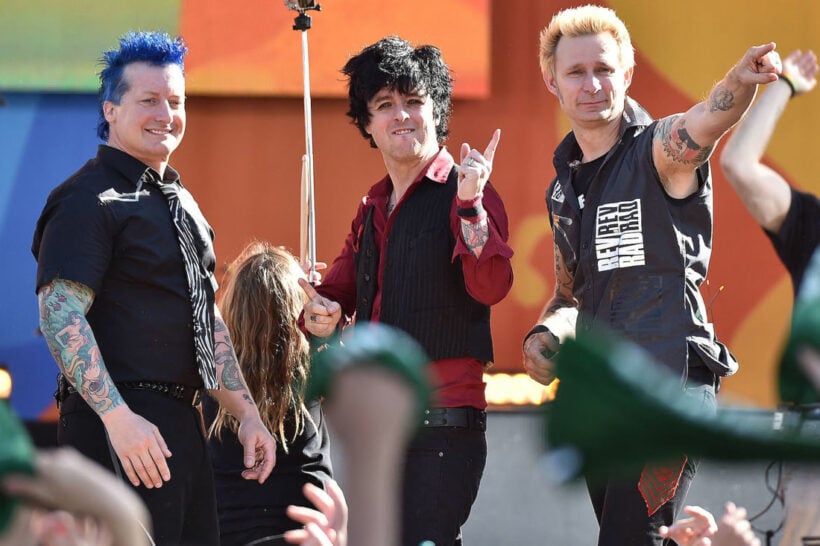 Keep in contact with The Thaiger by following our
Facebook page
.