5 property checks buyers mysteriously overlook in Thailand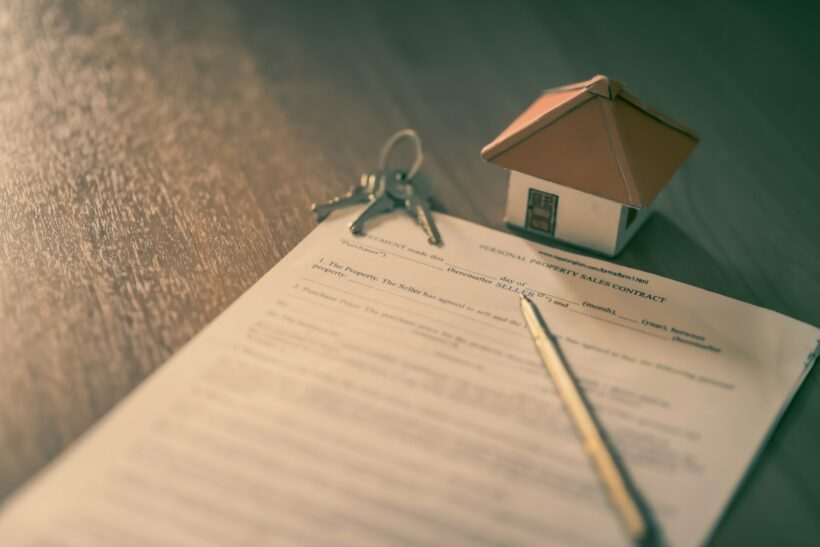 In many countries, once a decision to purchase a property has been made, a deposit paid, the parties should be able to sit back and handover legal matters to their lawyers, and concentrate on admittedly stressful practical matters such as furniture removal, checking boilers / heating / air conditioning systems and often working through a 'chain' of interdependent transactions where in some cases each chain involves a buyer loaning monies from a bank.
Strangely, the same sets of buyers when investing overseas in countries like Thailand, forget or deliberately dispense with the most essential and often sheer common sense oriented checks. Sometimes just to save a few pennies.
Here are 5 of the most commonly overlooked issues:
1. Conducting a Structural and Internal Survey of the Property
Because many foreigners are buying outright with cash, there is often no bank looking over the shoulder of the purchaser insisting on the bare minimum checks. Weirdly, many buyers' approach to the matter of structural integrity appears to be "if it looks like the building is standing up straight, it must be safe and ok to live in". It is worth remembering that not every pour of cement is the same, not every pillar has the same number of rods running through, and that even though a building permit has been issued, the construction plans may not have been followed and further, after time, a building can deteriorate – visibly and invisibly. Why not splash out what could be the price of a few cases of overtaxed wine on making sure the ceilings don't cave in on top of you and your family
2. Checking Legality of the Existence of the Property?
If you see something exists, should your mind then snap shut to the possibility that it should not actually be there at all?
There are many aspects to a property being built and legally existing in Thailand and each one of these should be checked because it should not be assumed that a seller in a re-sale knows of any issues or wishes to disclose them, or in an off-the-plan purchase that the developer has abided by all the rules.
Check the history of the land, the zoning restrictions, building height restrictions, land height from sea level building restrictions, gradient of slope restrictions, compliance with environmental consent, proximity from a beach, proximity from restricted zones such as temples, conformity with building plot ratios – the amount of built up area permitted on a land plot, conformity of the number of rooms in the property as per the building permit, the registration of interests at the land department and whether those Thai records match contracts which may have been signed in English or another language.
Perhaps if a choice exists between buying that super nice super expensive outdoor sofa, chairs and table and paying a law firm to check your prospective property is legal, you could choose the latter.
3. Check you aren't walking into an ongoing dispute
One of the most common questions asked when someone learns of a breakaway from an existing business is "Was it amicable ?". People are naturally and keenly interested in whether parties are able to keep matters friendly whilst conducting difficult discussions.
In many properties throughout the globe, there are plentiful wells of legal fees for lawyers dealing with property related disputes. Lawyers, most of the time, cannot be legitimately attributed to having created disagreements. Most people are capable of creating arguments without assistance.
Where there is an owners committee, there is a set of minutes for meetings. Simply by retrieving and looking at a few years worth of minutes, you can get a feel for how an estate is run. There will always be some mad hatters who spend their days trying to make an asset manager's life as miserable as possible, perhaps believing that their role in life is to scrutinize and hold everyone around them to account in an unpleasant manner. However, there will also be some sensible people, sometimes devoting much of their personal time for free, to overseeing committees and trying to get the property in order which ultimately benefits a group of owners.
Phuket is a small island roughly the same size as Singapore. There is only one main courthouse in Phuket and it can easily be found using googlemaps or simply driving into the centre of Phuket. We do recommend engaging a lawyer to check if you are dealing with has some cases filed against them at court.
4. Defining what you are buying – clearly
Due to the gulf existing between certain agents of low quality, and other agents of high quality, there can be quite disparate and contrasting approaches to the seemingly simple task of creating the 'particulars' or 'description' of a property. The description of a property by its very nature becomes the subject of a binding sale and purchase agreement which under Thai law is a sale of immoveable property. If the subject is incorrect, then any act arising from the transaction could be jeopordised by misunderstanding and disputes can arise.
Weirdly, many people transacting like to seem 'amicable' by making vague friendly references to furniture, fixtures, fittings and equipment such as "let's deal with that later" "oh it's ok, I am sure they won't steal the toaster (wink wink)". Unfortunately, this can result in metaphorical or actual tears later on. If an agent is involved, surely a furniture list can be drawn up. If the property is being bought and sold with a tenant still in the property, surely the seller knows what was in the property when the tenant took possession.
All in all, ascertain precisely what you are buying.
5. Make sure something is registered and/or legally transferred to you, properly
Many intelligent people got caught up in the Bernie Mahedoff scam because they simply assumed that those before them knew what they were doing. This could be, without wishing to insult lemmings, be coined as 'Lemmingitis".
When you buy a property, just because someone says they 'own it' doesn't mean that is the case. Please kindly ensure you check for documents such as – the construction permit, the whereabouts of any land title documents, the constituent parts of any Thai and foreign companies involved, the validity of registers or the 'company books', information recorded at the Department of Business Development, and ensure that when any legal interest is transferred such as that in a building, property, leasehold right, condominium title right, and/or shares, that this is handled by competent professionals, who know what they are doing.
Phuket is a beautiful island. It is developing and infrastructure is improving. Property prices are on the whole going to increase over time if history is an indicator of the future. If you intend to be a positive part of this story, take care and enjoy your property hunting.
Find out more HERE. Or contact Desmond HERE.
Desmond Hughes is a senior partner of Hughes Krupica www.hugheskrupica.com which has offices in Sathorn, Bangkok and The Boat Lagoon, Phuket and has been operating as a law firm owner in Thailand for 15 years specializing in property investment, hotel investment and disputes spanning those segments and the wider commercial context.
Desmond is UK qualified, Hong Kong qualified (OLQE), a Fellow of the Chartered Institute of Arbitrators and a current International Corporate and Commercial Law LLM student at King's College, London.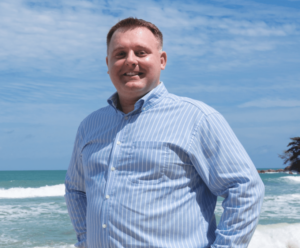 Keep in contact with The Thaiger by following our
Facebook page
.


Find more property for sale and rent across Thailand at Thaiger Property, powered by FazWaz. You can even list your property for free.

Chiang Mai – the wellness destination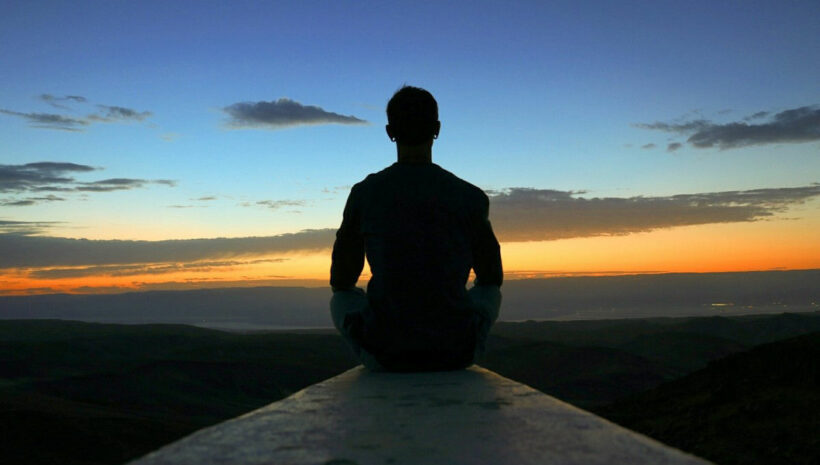 Wellness Tourism
Resorts in Northern Thailand are quick to adapt, as wellness tourism is on the rise. Many operators now offer packages that include anything from ancient spas, yoga in the forest, and monastery stays to farm-to-table produce, local cooking, Thai kickboxing classes, and mineral hot springs. And they have good reasons for it.
Though wellness trips now account for about 7% of all trips taken worldwide, a study by the Global Wellness Institute found wellness tourism is growing fast at 6.5% annually (from 2015-2017). More importantly, wellness holiday makers are also generous spenders. For Thailand, international and domestic tourists spend about 36% more than the average tourist for quality stays that rejuvenate their body and mind.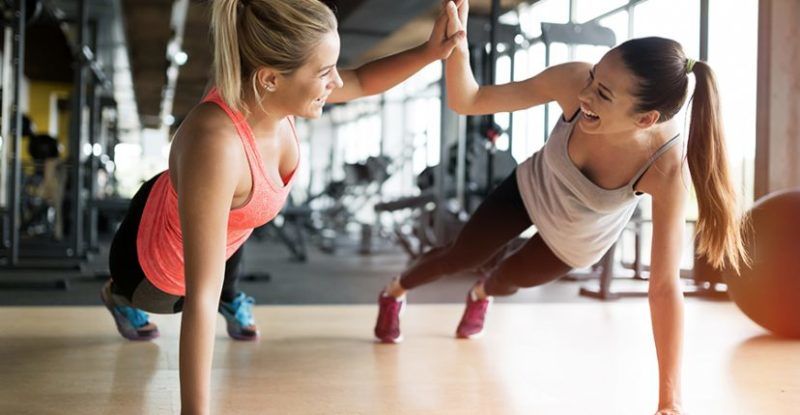 Find out more about investing in the Chiang Mai Onsen Wellness Resort.
Why are people taking wellness trips?
As daily stress, rising chronic diseases, and general unhappiness become part of modern life, people are looking for preventative ways and ancient wisdoms to take care of their physical and mental health, leading to a massive economic wellness boom, estimated at about US$4.2 trillion.
Add these modern "illnesses" to longer lifespans, demands for healthier lifestyles, desire for experiential travel, and the rise of the middle class to the ultra-wealthy in Asia, and you have wellness tourism that keeps expanding. In fact, at over $639 billion, wellness tourism has grown more than twice as much as general tourism (3.2%) in the past few years.
For Asia Pacific destinations, in particular, wellness trips are also driven by rising female travellers, mid-life adventurers, and Chinese millennial millionaires, a report by the wellness and hospitality marketing company CatchOn states. Female travelers, for example, organize trips to "escape, rekindle friendships, celebrate milestones, and reward themselves." And spas, wellness or life coach gurus, truly unique and authentic experiences, and creative endeavors like cooking classes are highly attractive. For Asian female travellers, spa treatments, sightseeing, as well as shopping at mega malls (Tokyo, Seoul, Bangkok, etc.) are also a popular way to recharge.
For the mid-life adventurers, however, wellness is for self-care and exploration. Activities that are highly memorable, like flying around Mount Everest, are very attractive to this group. Meanwhile, well-to-do young Chinese are drawn to "hassle-free, all inclusive packages" with activities that include anything from morning yoga, meditation, and local cooking to sightseeing, outdoor adventures, shopping, beach parties, and fine dining, the report shows.
Thailand as a wellness destination
Thailand was quick to jump on this trend. Ranked 13th in the world and 4th in Asia-pacific in 2017, after China, Japan, and India, Thailand's wellness tourism is estimated at $12 billion. Establishing itself as a major medical tourism hotspot and a top spa destination, Thailand is now considering adding a visa category called "Medical Visa," which would allow holders to stay in the country up to a year for the purpose of medical treatment. The country also incorporates both health and wellness into their international campaign "Amazing Thailand: Open to New Shades" and targets major demographic segments such as millennials, seniors, and female professionals.
The top performing sources of medical and wellness tourists in Thailand are from Southeast Asia, the Middle East, as well as Australia, India, China, and the United Kingdom. And "new business is emerging from places; such as, Myanmar, Australia and Russia," the Tourism Authority of Thailand noted earlier this year. For spas and massages, it's Brazil, Saudi Arabia, Kuwait, Oman, Israel, USA, and Vietnam that spend the most per head.
The Global Wellness Institute also commented on its global wellness report that by leveraging strengths in both segments, countries like Thailand are primed for stressed out professionals, patients and their families, as well as wellness travelers. Treatment, prevention, and recovery are available in a single trip, with health checkups, detox, life coaching, meditation, ancient therapies, and surgeries, in addition to a blissful setting for them to recover.
Chiang Mai as a wellness destination
While each region in Thailand offers a variety of wellness options, Bangkok is known for its wellness centers, Phuket its spa resorts, Koh Samui its fitness retreats, and Chiang Mai its spiritual retreats, according to a report in 2018 by Kasikorn Bank. Chiang Mai, with its rich culture, unique cuisine, long-standing Buddhist traditions, and mountainous scenery, attracts many tourists for general wellness travelers as well as spiritual monastery stays. While most tourists in the north are Thais and Chinese, the region also welcomes a lot of travelers from Europe and the United States as well as Japanese pensioners.
Each nationality, however, has very specific needs when it comes to wellness, a recent study by Chiang Mai University ()which surveyed 1,092 travellers in Chiang Mai and other Northern cities shows.
Thai tourists, for instance, are foodies and a wellness trip is best with local northern cuisines or healthy food. Chinese tourists, on the other hand, are more interested in traditional massages and listed creative classes, like learning Thai medicine and massage, very high on their list. To Americans and Europeans, a wellness trip to Chiang Mai is more enticing when paired with a chance to experience the local way of life. They are also similar in their choosing, listing wellness activities like Thai and northern massages as most attractive, followed by healthy/local cuisine, spas, hot springs baths, yoga, and meditation.
Meanwhile, Japanese pensioners are most interested in golf, followed by Thai massage, local food, and hot springs. They also focus on accommodations that are in close proximity to medical facilities.
When asked to choose an activity that is most interesting, all nationalities selected nature sightseeing, except the Chinese who selected Thai massage and herbal medicine classes as most attractive.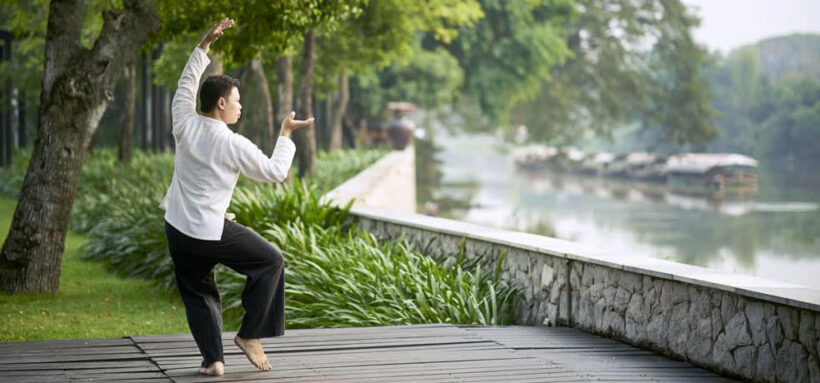 Selling wellness in Chiang Mai
As mentioned earlier, international and domestic wellness tourists spend about 36% more than the average tourist when visiting Thailand, and this is no exception in Chiang Mai. Undoubtedly, this leads to more resorts offering attractive holistic treatments to cash in on this trend, from The Pavana's five habits of longevity to Dhara Dhevi's Ayurvedic Retreat, which includes Shirodhara therapy, where a stream of warm oil is poured onto the "third eye" to improve the functions of the nervous system.
These resorts in Chiang Mai can charge much higher fees when offering wellness programs. For example, a night at the luxury Dhara Dhevi's deluxe villa costs around 10,000 baht or about $330 (which accommodates 2 adults). That rises to 86,000 baht/person for 3 nights of an Ayurvedic Rejuvenation Retreat, the bundle that comes with Ayurvedic therapies, personalized treatments, traditional massages, free access to thermal facilities, private yoga, and meditation classes, among other things. To extend your wellness stay to 14 nights, the price rises to 363,000 baht/person.
Investing in wellness in Chiang Mai
Instead of choosing a colorful, but busy part of the city, many resort developers eye for iconic locations in natural surroundings to market as luxury wellness retreats. And some are opening its doors to investors, Thai or otherwise.
Chiang Mai Onsen Wellness Resort, for example, lets investors buy a villa in its wellness resort at the starting price of 3.3 million baht (about $108,000). The resort is set in the hot spring area of San Kamphaeng of Chiang Mai and features on-site mineral hot springs. Minerals in this location, such as Fluoride and Sulfate, are said to have healing properties beneficial for boosting blood circulation, improving the reproductive system, strengthening bones and joints, as well as softening skin.
The resort also offers buyers guaranteed rental returns and hotel management. Buyers can also choose villas for their own use on the residential side , next to the resort, with access to facilities like the hot spring baths, spas, a Muay Thai kickboxing gym, spas, restaurants, as well as an on-site anti-aging clinic.
As wellness is a rising trend that attracts high-spending customers, it is obvious why many resorts are marketing themselves as wellness retreats.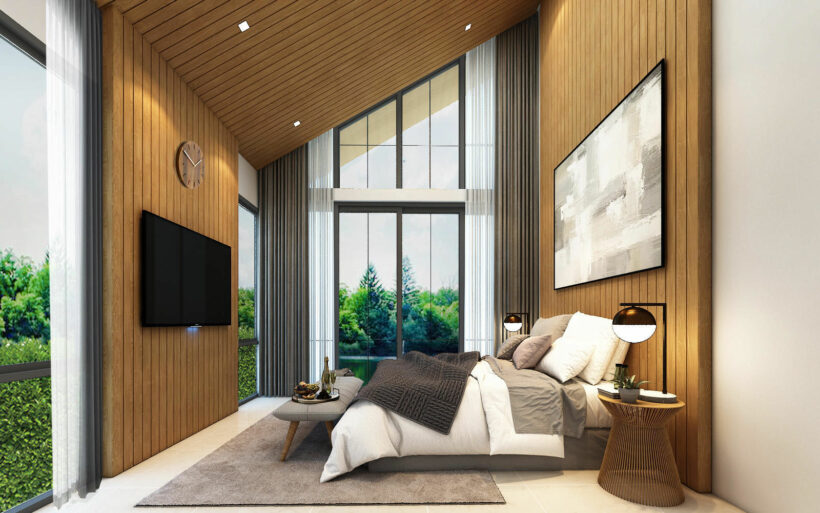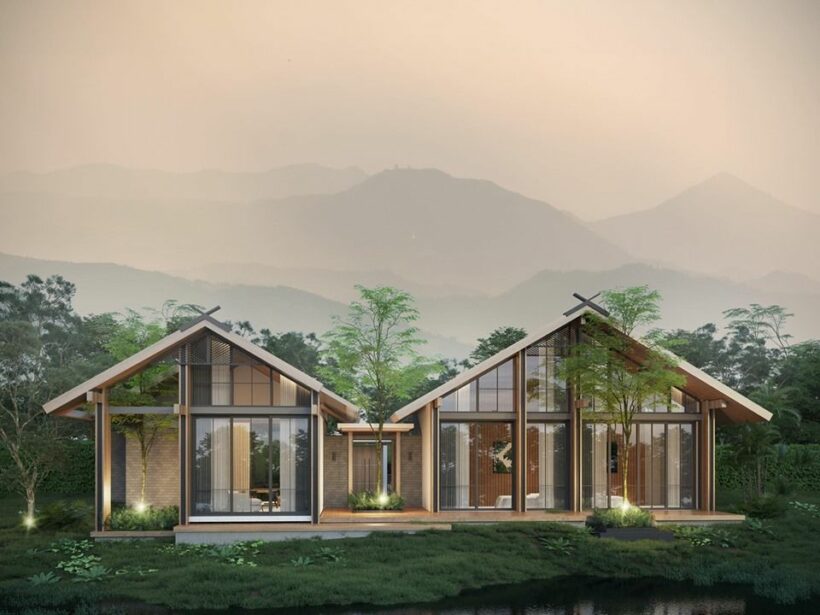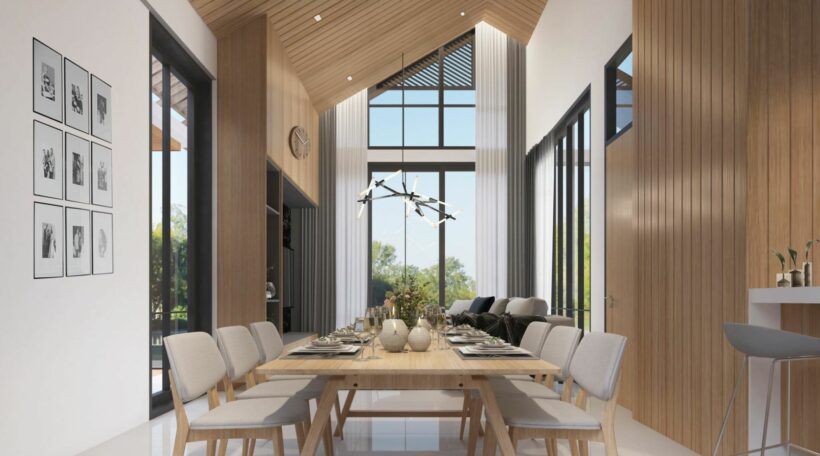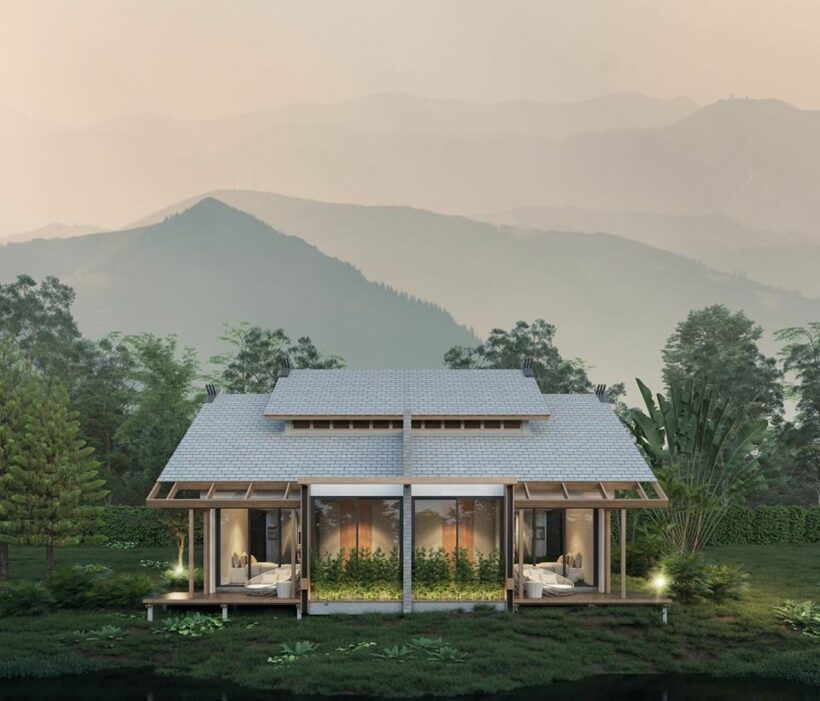 Keep in contact with The Thaiger by following our
Facebook page
.
Strong interest of foreign investors in Phuket's resorts – JLL report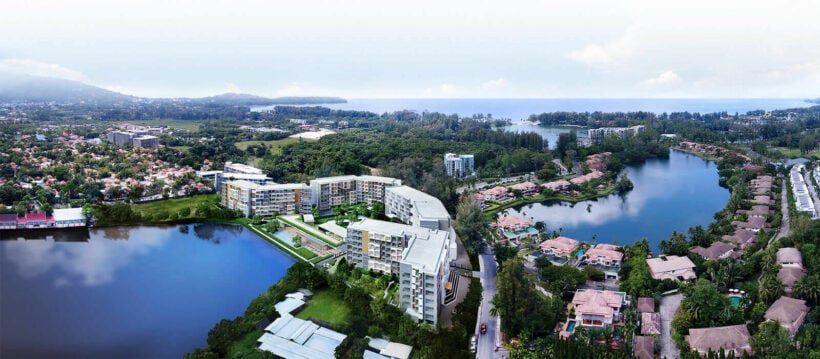 PHOTO: Dhawa Phuket
"In the Asia Pacific, Phuket is one of the three hotel investment markets in the region that have been highlighted."
Buoyed by the rise of experience-driven travel and an affinity toward locally-inspired hotel offerings, resort assets remain a top target among investors. According to JLL Hotels & Hospitality's Global Resort Report, resort sales accounted for 20% of all hotel sales in the Americas, while Europe, the Middle East and Africa, and Asia-Pacific's resort sales totalled 7% of all hotel sales. Across all regions, private equity funds emerged as resorts dominant buyer, accounting for 20-50% of annual resort transaction volume in each market.
In the Asia Pacific, Phuket is one of the three hotel investment markets in the region that have been highlighted.
Phuket saw a total of 4.85 billion baht of resorts sold between 2014 and the first half of 2019. Half of these resorts achieved a transacted price at above 950 million baht. According to JLL's report, investment activity over the period was dominated by foreign investors whose acquisitions accounted for 79% of the total investment volume, with the largest inbound capital coming from Singapore (58%). Findings from JLL also show that developers were the most acquisitive group, accounting for over 65% of total transaction volume on the island, followed by hotel operators at 20%.
Strong growth in tourism has contributed greatly to Phuket's appeal as a hospitality investment destination. Total overnight visitors to the island have grown steadily over the past decade (2008 to 2018), with international and domestic visitation registering a CAGR of 10.9% and 9.9%, respectively. International overnight visitors accounted for 72.7% of total arrivals.
Pitinut Pupatwibul, Senior Vice President – Strategic Advisory, JLL's Hotels and Hospitality Group, says the number of international visitors to Phuket is likely to taper off slightly due primarily to surging Thai Baht and unfavourable global economic conditions.
"However, investors have continued to show keen interest in acquiring quality resort assets in Phuket as they remain confident in the long term outlook for the tourism market of one of the world's most popular holiday destinations."
"In addition, increased air connectivity, lower barriers of entry through visa fee waivers and limited future supply are expected to bode well for Phuket's resort segment in the medium to long term."
According to JLL's Hotels and Hospitality Group, the total stock of resorts in Phuket stood at 14,300 rooms at the end of June 2019. An estimated 540 resort rooms are planned for completion between the second half of 2019 and the end of 2021, accounting for less than 4% of the existing stock.
Read the full JLL Global Resort Report HERE.
Keep in contact with The Thaiger by following our
Facebook page
.
Thai government introduces property stimulus package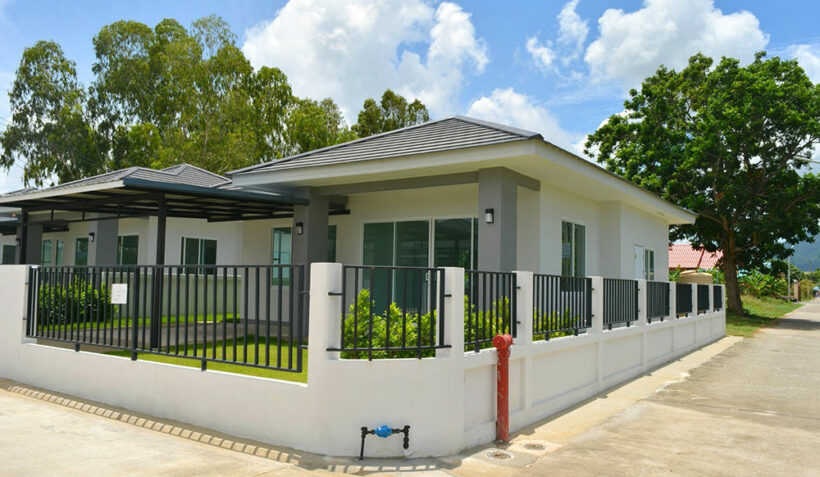 PHOTO: homeservicerayong.com
"Buyers must earn no more than 100,000 baht a month and be registered on the Revenue Department's tax database."
Thailand's Finance Ministry spokesman Lavaron Sangsnit says that the three major housing associations are ready to support the government's latest stimulus measures to support home purchases. There was a meeting between Ministry officials and the Housing Business Association, Thai Real Estate Organisation and Thai Condominium Association, along with 19 financial institutions, to brief them on the "Good house with down payment" campaign announced earlier this week.
To reduce the cost of buying a home, the government will offer 50,000 baht cash-back per buyer on the down payment. Buyers must earn no more than 100,000 baht a month and be registered on the Revenue Department's tax database.
The campaign began two days ago and continues until March, 2020. Several banks have already introduced their own down-payment systems to support the campaign.
Payong Srivanich, the president of Krungthai Bank says they fully supported the ministry's stimulus announcement for the local housing market. Meanwhile, Uttama Savanayana, the Finance Minister, suggested the Thai economy was like a sick person needing a remedy to prevent the condition getting worse.
SOURCE: The Nation
To find your perfect home, or property investment, in Thailand, go to FazWaz.com
Keep in contact with The Thaiger by following our
Facebook page
.