5 property checks buyers mysteriously overlook in Thailand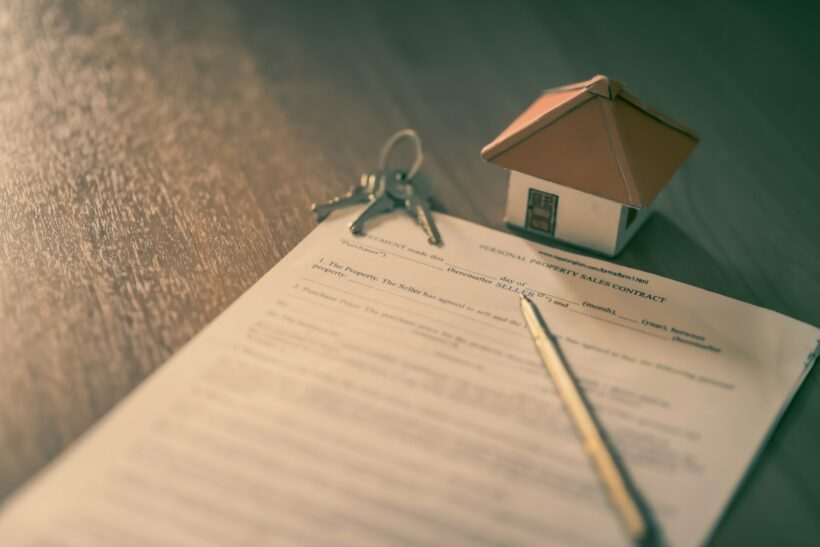 In many countries, once a decision to purchase a property has been made, a deposit paid, the parties should be able to sit back and handover legal matters to their lawyers, and concentrate on admittedly stressful practical matters such as furniture removal, checking boilers / heating / air conditioning systems and often working through a 'chain' of interdependent transactions where in some cases each chain involves a buyer loaning monies from a bank.
Strangely, the same sets of buyers when investing overseas in countries like Thailand, forget or deliberately dispense with the most essential and often sheer common sense oriented checks. Sometimes just to save a few pennies.
Here are 5 of the most commonly overlooked issues:
1. Conducting a Structural and Internal Survey of the Property
Because many foreigners are buying outright with cash, there is often no bank looking over the shoulder of the purchaser insisting on the bare minimum checks. Weirdly, many buyers' approach to the matter of structural integrity appears to be "if it looks like the building is standing up straight, it must be safe and ok to live in". It is worth remembering that not every pour of cement is the same, not every pillar has the same number of rods running through, and that even though a building permit has been issued, the construction plans may not have been followed and further, after time, a building can deteriorate – visibly and invisibly.  Why not splash out what could be the price of a few cases of overtaxed wine on making sure the ceilings don't cave in on top of you and your family
2. Checking Legality of the Existence of the Property?
If you see something exists, should your mind then snap shut to the possibility that it should not actually be there at all?
There are many aspects to a property being built and legally existing in Thailand and each one of these should be checked because it should not be assumed that a seller in a re-sale knows of any issues or wishes to disclose them, or in an off-the-plan purchase that the developer has abided by all the rules.
Check the history of the land, the zoning restrictions, building height restrictions, land height from sea level building restrictions, gradient of slope restrictions, compliance with environmental consent, proximity from a beach, proximity from restricted zones such as temples, conformity with building plot ratios – the amount of built up area permitted on a land plot, conformity of the number of rooms in the property as per the building permit, the registration of interests at the land department and whether those Thai records match contracts which may have been signed in English or another language.
Perhaps if a choice exists between buying that super nice super expensive outdoor sofa, chairs and table and paying a law firm to check your prospective property is legal, you could choose the latter.
3. Check you aren't walking into an ongoing dispute
One of the most common questions asked when someone learns of a breakaway from an existing business is "Was it amicable ?". People are naturally and keenly interested in whether parties are able to keep matters friendly whilst conducting difficult discussions.
In many properties throughout the globe, there are plentiful wells of legal fees for lawyers dealing with property related disputes. Lawyers, most of the time, cannot be legitimately attributed to having created disagreements. Most people are capable of creating arguments without assistance.
Where there is an owners committee, there is a set of minutes for meetings. Simply by retrieving and looking at a few years worth of minutes, you can get a feel for how an estate is run. There will always be some mad hatters who spend their days trying to make an asset manager's life as miserable as possible, perhaps believing that their role in life is to scrutinize and hold everyone around them to account in an unpleasant manner. However, there will also be some sensible people, sometimes devoting much of their personal time for free, to overseeing committees and trying to get the property in order which ultimately benefits a group of owners.
Phuket is a small island roughly the same size as Singapore. There is only one main courthouse in Phuket and it can easily be found using googlemaps or simply driving into the centre of Phuket. We do recommend engaging a lawyer to check if you are dealing with has some cases filed against them at court.
4. Defining what you are buying – clearly
Due to the gulf existing between certain agents of low quality, and other agents of high quality, there can be quite disparate and contrasting approaches to the seemingly simple task of creating the 'particulars' or 'description' of a property.  The description of a property by its very nature becomes the subject of a binding sale and purchase agreement which under Thai law is a sale of immoveable property. If the subject is incorrect, then any act arising from the transaction could be jeopordised by misunderstanding and disputes can arise.
Weirdly, many people transacting like to seem 'amicable' by making vague friendly references to furniture, fixtures, fittings and equipment such as "let's deal with that later" "oh it's ok, I am sure they won't steal the toaster (wink wink)". Unfortunately, this can result in metaphorical or actual tears later on. If an agent is involved, surely a furniture list can be drawn up. If the property is being bought and sold with a tenant still in the property, surely the seller knows what was in the property when the tenant took possession.
All in all, ascertain precisely what you are buying.
5. Make sure something is registered and/or legally transferred to you, properly
Many intelligent people got caught up in the Bernie Mahedoff scam because they simply assumed that those before them knew what they were doing. This could be, without wishing to insult lemmings, be coined as 'Lemmingitis".
When you buy a property, just because someone says they 'own it' doesn't mean that is the case. Please kindly ensure you check for documents such as – the construction permit, the whereabouts of any land title documents, the constituent parts of any Thai and foreign companies involved, the validity of registers or the 'company books', information recorded at the Department of Business Development, and ensure that when any legal interest is transferred such as that in a building, property, leasehold right, condominium title right, and/or shares, that this is handled by competent professionals, who know what they are doing.
Phuket is a beautiful island. It is developing and infrastructure is improving. Property prices are on the whole going to increase over time if history is an indicator of the future. If you intend to be a positive part of this story, take care and enjoy your property hunting.
Find out more HERE. Or contact Desmond HERE.
Desmond Hughes is a senior partner of Hughes Krupica www.hugheskrupica.com which has offices in Sathorn, Bangkok and The Boat Lagoon, Phuket and has been operating as a law firm owner in Thailand for 15 years specializing in property investment, hotel investment and disputes spanning those segments and the wider commercial context.
Desmond is UK qualified, Hong Kong qualified (OLQE), a Fellow of the Chartered Institute of Arbitrators and a current International Corporate and Commercial Law LLM student at King's College, London.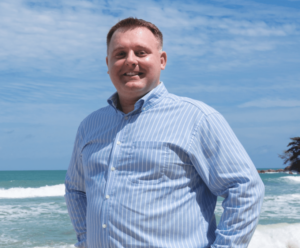 Find more property for sale and rent across Thailand at Thaiger Property, powered by FazWaz. You can even list your property for free.
Hong Kong property tzars team up for new Phang Nga development "Aquella"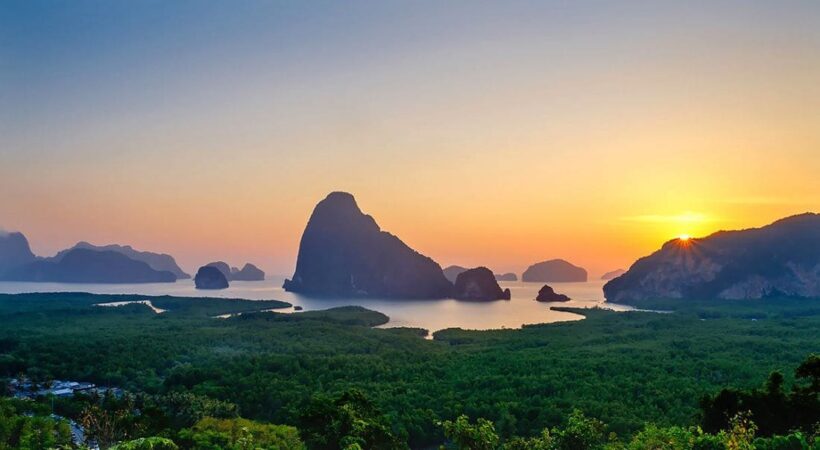 FILE PHOTO
Two of Hong Kong's leading entrepreneurs Allan Zeman and Richard Li are developing a mixed-use project in Thai Muang, Phang Nga named Aquella.
The initial phase of the development includes a par 72, 18 hole golf course, resort pool villa residences with two to four bedroom unit configurations back of a massive land site that offers over 2.5 kilometres of white sand beach.
Previously, the approximate 1,000 rai site was the home of the Thai Muang golf course. After acquisition the course was closed, and the master planned Pinetree project that was to contain a marina and luxury Park Hyatt hotel stopped when land zoning issues changed in Southern Phang Nga.
Today, the new golf course has been reconfigured and Zeman's Paradise Group who developed Kamala's posh Andara ultra villa resort in Phuket are collaborating with Li's Pacific Century Premium Developments (PCPD) group.
South West Phang Nga hosted some of Asia's most significant luxury villa sales in the mid 2000's given it's close access to Phuket International Airport, over the Sarasin Bridge.
Changes in the zoning regime stunted the area's growth over the past decade but a new wave of interest has been born in projects such as Charn Issara's Baba Beach Club.
Land prices in Koh Pilai and Koh Kloy have sharply escalated in recent months on the announcement of a second Greater Phuket airport by Thai aviation authority AoT.
That said, the area has a rich history in demonstrated luxury residential sales in projects such as Aleenta and Sava.
With Phuket bursting as the seams, and prime oceanfront plots limited, the recent transaction of the former greenfield site of the Ritz-Carlton Reserve has indicated positive sentiment.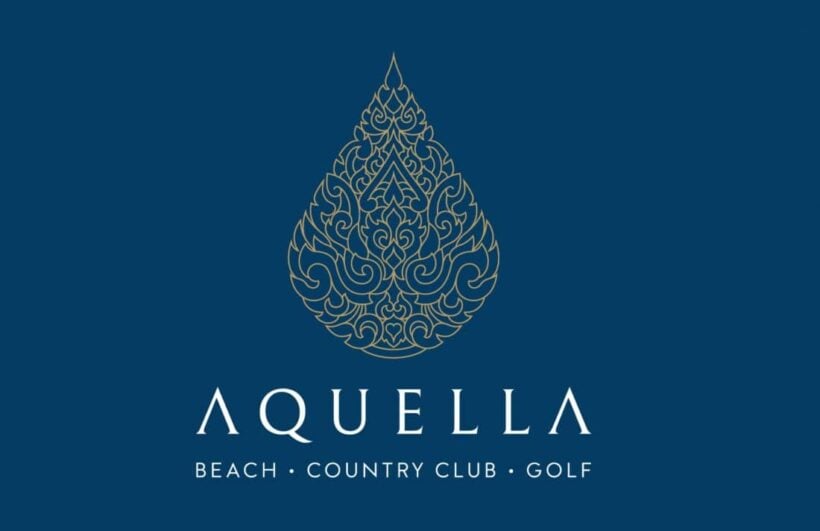 Car and house loans surged in 2018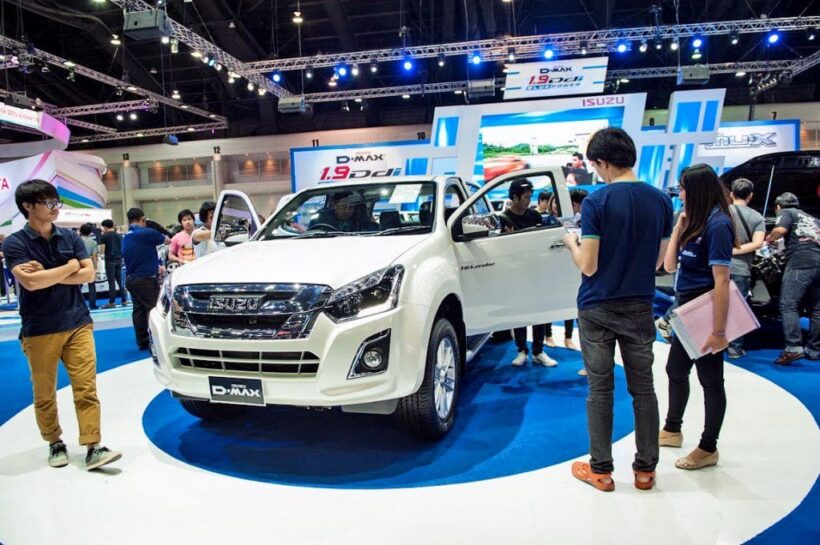 The Bank of Thailand says they're concerned about the double-digit growth in loans for cars last year. The central bank is now monitoring the trend and will keep track of statistics for the rest of 2019. Their concerns about the Thai mortgage market the year before resulted in new regulations coming into effect this April.
Loans for cars were up nearly 13% in 2019, up from 8% growth in 2017 and much smaller growths in the years before.
They reported that commercial bank auto loans rose to 1.07 trillion baht last year, a rise of 12.6% from the previous 12 months. Defaults on loans has also risen during 2018 but the BoT says the rate is still "manageable" at 1.66%.
The BoT says they will need to continually monitor the business of loans for cars for at least the rest of 2019.
Last year they put the spotlight on property mortgages. The study resulted in more stringent conditions for the loan-to-value ratio, especially for second or subsequent housing loans.
Mortgage lending expanded nearly 8% in 2018, compared to 5.5% in 2017. The more stringent requirements for housing mortgages comes into force on April 1 this year.
Generally, the loan sector for commercial banks rose by 6% last year, again a rise from the previous year where the rise was 4.4%.
But the BoT reports that the profitability of the banking sector remains in positive territory. Interest income is now the main source after the fee-based income of some banks, particularly fund transfer fees, declined.
Kamala's Twinpalms Montazure poised to welcome guests in July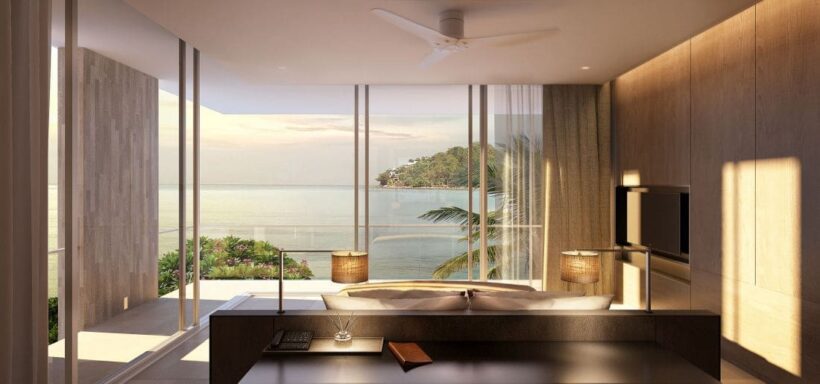 Set on the golden sands of Kamala Beach, Twinpalms MontAzure will welcome its first guests in July this year.
Already a member of Small Luxury Hotels of the World, the boutique beach hotel offers beautifully appointed Suites, Penthouses and Private Pool Suites.
Suites range in size from 70m2 to Penthouses with private pools and sea views boasting large living spaces of up to 300m2. Guests will also enjoy using a lap pool or an infinity pool offering views of the Andaman sea.
Twinpalms MontAzure will also launch its beachside restaurant and lounge, 'Shimmer', with uninterrupted sea views. Shimmer restaurant will serve vibrant and tasty food with an Asian focus, delicious and creative cocktails, and a great wine list, all served with the customary gusto and flair expected from the Twinpalms brand.
Olivier Gibaud, General Manager of Twinpalms Hotels & Resorts says, "With 15 years' experience refining Twinpalms excellent service standard complemented by a luxurious dining and entertainment quality that sets itself apart from other destinations on the island, we are very excited to bring this knowledge to a new hotel".
Designed by Martin Palleros, following the original Twinpalms concept and style, of utilising Phuket's beautiful landscape, Martin has allowed the design to maximize the sea views from most of the Suites and areas within the buildings, whilst also ensuring the preservation of the views of the mountainside from other perspectives.
Resident Manager, Thipwimon Chatchavansilachai says, "For respect for our island location, we will launch with a 'no single-use plastic' policy, meaning alternatives to common plastic items such as straws, packages for bathroom amenities and water bottles will be replaced with materials such as bamboo, ceramic and recycled paper."
"We will continuously find better alternatives in our hotel operations for the preservation of the environment".
Naturally, guests of Twinpalms MontAzure also have access to the brand's other dining destinations, taking full advantage of the three beaches Twinpalms has a presence: HQ Beach Lounge – a few steps away on Kamala Beach, Catch Beach Club, Catch Junior and Palm Seaside, located on Bang Tao Beach and the flagship resort, Twinpalms Phuket, is just a few steps from Surin Beach.