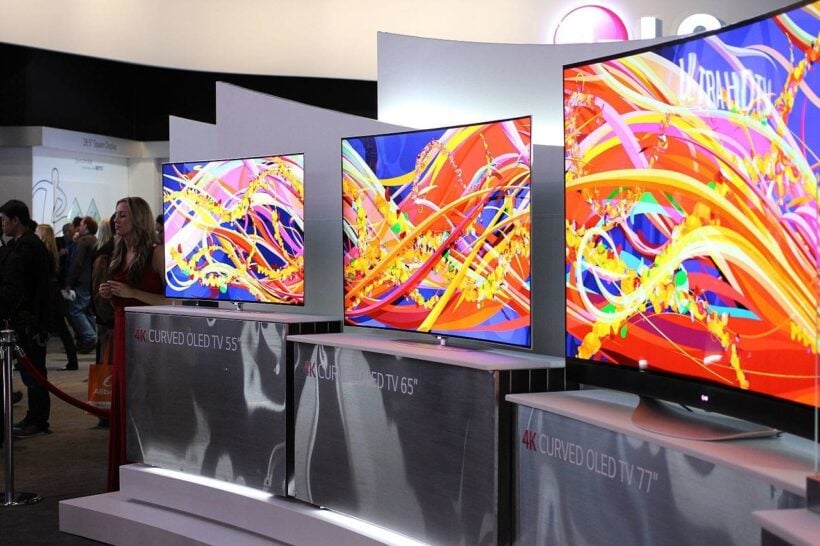 Ben Hobbs from Phuket's H3-Digital.com knows his smart homes and home theatres. Here's his thoughts about 4K TV…
First off – 4K TV, what is it? 4K refers to the horizontal resolution of around 4,000 pixels – Mostly 3840 x 2160 pixels (dots on the screen) of a TV picture. More pixels means more detail and a sharper image, think of a retina display from Apple and how the most recent phones and iPads have much clearer screens.
DVD's and the first widescreen TV's had a resolution of 720 x 480. High Definition was either 720p (1280×720) in the early days and then 1080p (1920×1080). A 4K TV will have four time as many total pixels as a 1080p HD TV, so four times as much detail.
So when is it worth considering upgrading to a 4K TV?
REASON #1: When you have access to 4K Content
With a Netflix or Amazon Prime account you can stream and If you have a Kodi media centre or AppleTV 4K you can also download in 4K format. Just make sure that your internet connection is up to it if you are streaming (Netflix recommend a Strong 25mbps line).
Be aware that Apple, Netflix and Amazon may have limited release content in Thailand, so you may have to use a foreign account (and maybe VPN) to access 4K content.
BluRay's are also available in 4K, These are labelled Ultra-HD. You will need an Ultra-HD Player and Ultra-HD BluRay movie disk. BluRay disks are sometimes region locked although many are region free – it's worth checking when you are purchasing. Ultra-HD BluRay will offer a marginally better viewing experience because they don't need to take into account the data limits of streaming.
Don't be fooled by manufacturers promising upscaling to 4K, where it is suggested that 1080p content looks better on a 4K TV, it wont look noticeably better, no extra detail is being created by these upscaling systems.
REASON #2: When you have (or want) a BIG TV
Or want to sit closer. The increase in detail and sharpness means that you can buy a bigger TV for your viewing distance, or sit closer, comfortably.
The more of an image that fills our field of view, the more you are drawn into the scenes unfolding before you. With a 4K TV the optimal distance for viewing is twice as close than with HD (1080p).
Since 4K TVs have such a large density of pixels you can pick out detail much better so it's suited to much larger screen sizes or sitting in closer proximity. This will allow you to see the actual difference in quality.
Many people say that watching 4K TV is similar to looking through a window, it's a much more detailed, realistic image but only when the image is large enough for your eyes to be able to make out the extra detail.
In summary; Don't buy a 32″ 4K TV and expect the picture to be discernably better, I'd recommend at least a 55″ and feel more comfortable sitting closer than you previously did.
REASON #3: When you're a Cinemaphile
If you are someone who appreciates the art of cinematography and really enjoys the viewing experience then 4K should be your main watching experience. It's simply the best way to watch movies and TV. You will love the sheer new level of detail available – the tiny grey specks in the beard, the flecks of dust thrown up in a sandstorm, the detailed structure of a dilating iris.
It's all there, no blur – you can go back, watch films and pick out fine elements that you'd simply never been able to see before.
Even if you just like the finer things in life, you will enjoy watching things in 4K over standard HD. It's a better experience and increases exponentially with screen size.
And what about those huge curved TV screens? We'll leave that to another day.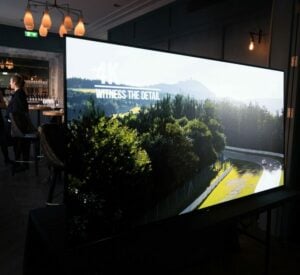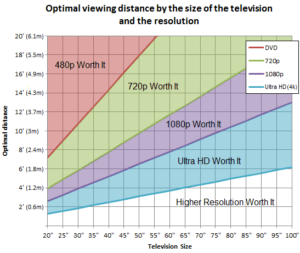 Join the conversation and have your say on Thailand news published on The Thaiger.
Thaiger Talk is our new Thaiger Community where you can join the discussion on everything happening in Thailand right now.
Please note that articles are not posted to the forum instantly and can take up to 20 min before being visible. Click for more information and the Thaiger Talk Guidelines.