Puff Puff: An artful cannabis dispensary taking Phuket by storm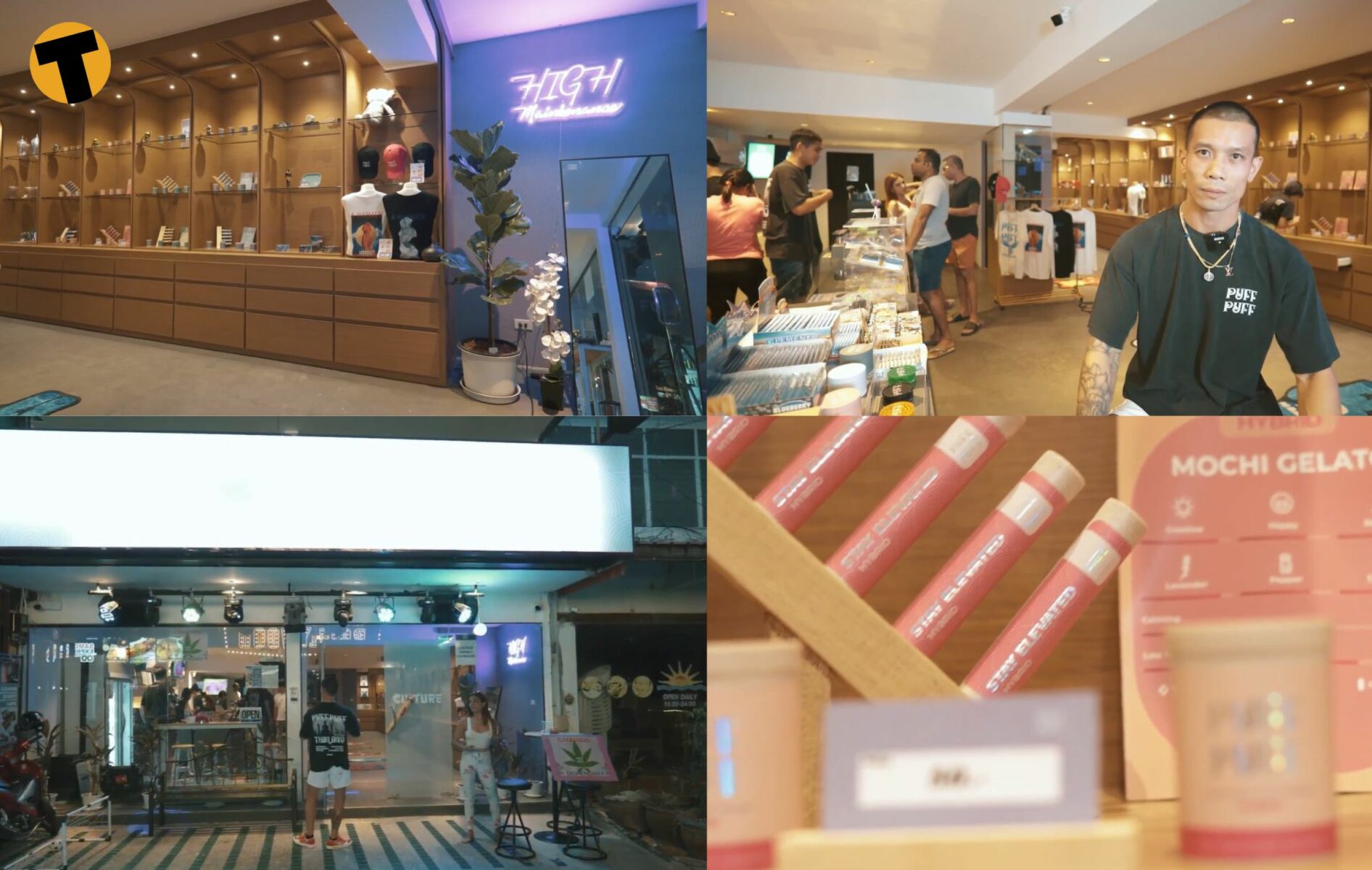 Phuket Walking Street, a lively stretch of shops, restaurants, and nightlife venues, now boasts a one-of-a-kind addition: Puff Puff, a cannabis dispensary that goes above and beyond the conventional marijuana retail experience. Puff Puff combines high-quality cannabis, art, and music to create a memorable, immersive lifestyle brand experience, attracting locals and tourists alike.
A fusion of art, music, and cannabis culture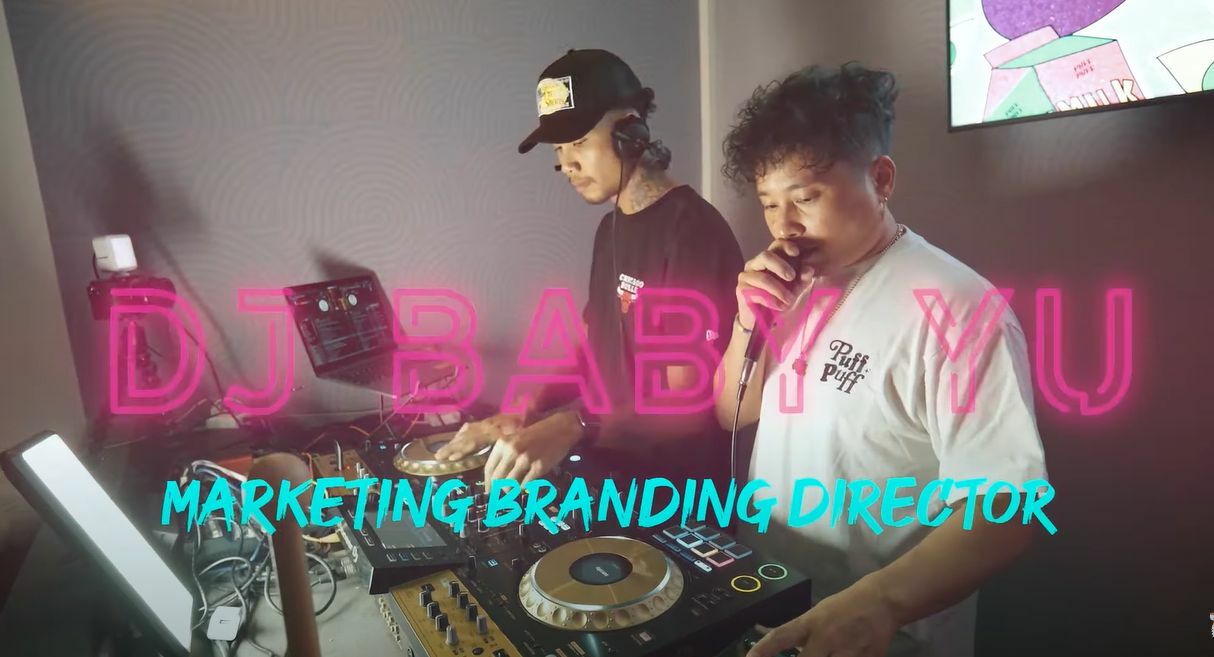 Creating a lasting first impression is no easy feat. However, Puff Puff has managed to do so with its engaging array of colours and beautiful art installations. The dispensary embraces its artistic foundation, featuring a small gallery upstairs in the lounge with memorable pieces from renowned artists. They encourage visitors to soak in the creativity all around them. Thus, turning what might typically be a run-of-the-mill cannabis shopping experience into a cultural outing.
In addition to the art, music also plays a significant role in the cannabis dispensary's unique atmosphere. Co-owner and famous DJ Baby Yu frequently spins his chart-topping beats, crafting an energetic, party-friendly space where you and your friends can unwind with great music and, of course, top-notch cannabis. Several other local DJs occasionally grace the venue, ensuring a diverse lineup of sounds and rhythms for guests to enjoy.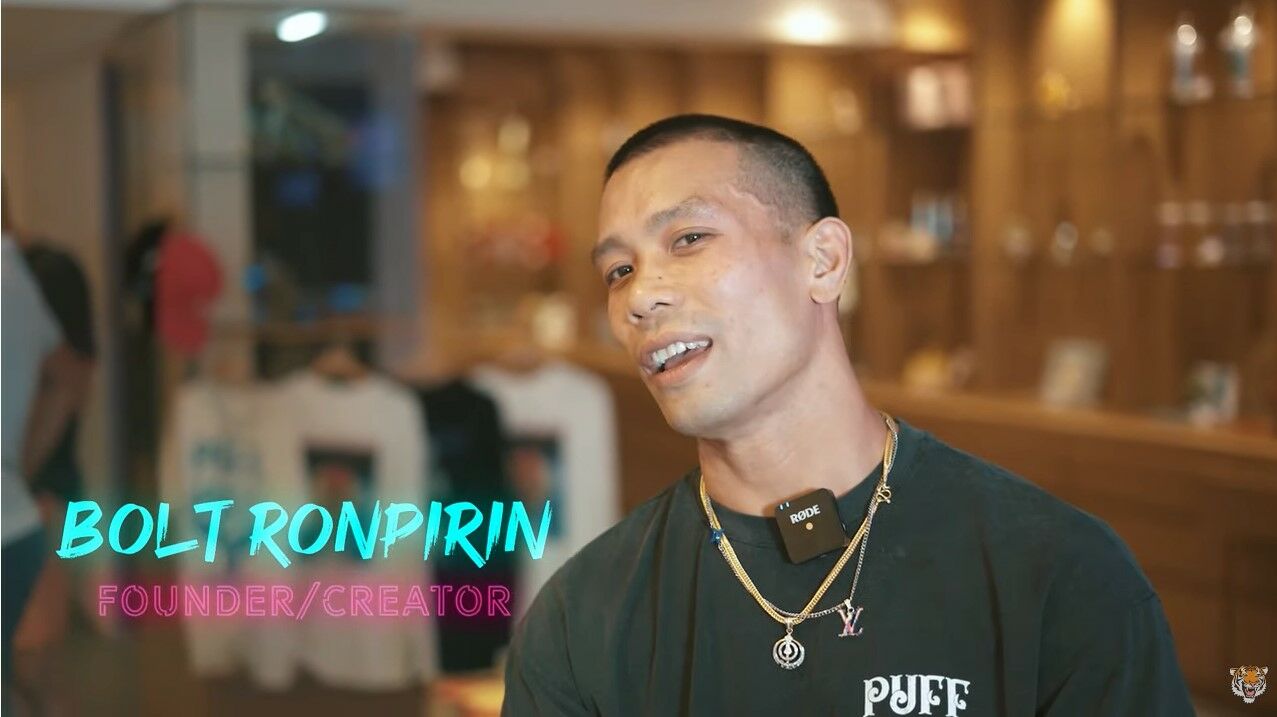 Bolt Ronpirin, founder and creator of Puff Puff, explains the vision behind the establishment:
"We are hoping to integrate art, music, fashion, and fitness alongside displaying our Thai culture and our Thai heritage with our brand. I think it's important to build a lifestyle around the brand. Not just trying to get you high, but we're trying to bring a storyline that also integrates a different perspective on how marijuana affects us as human beings and how it affects our culture. Showing the positive influences on legalisation, not just negative stereotypes and connotations of this industry."
A recognisable lifestyle brand with authentic Thai roots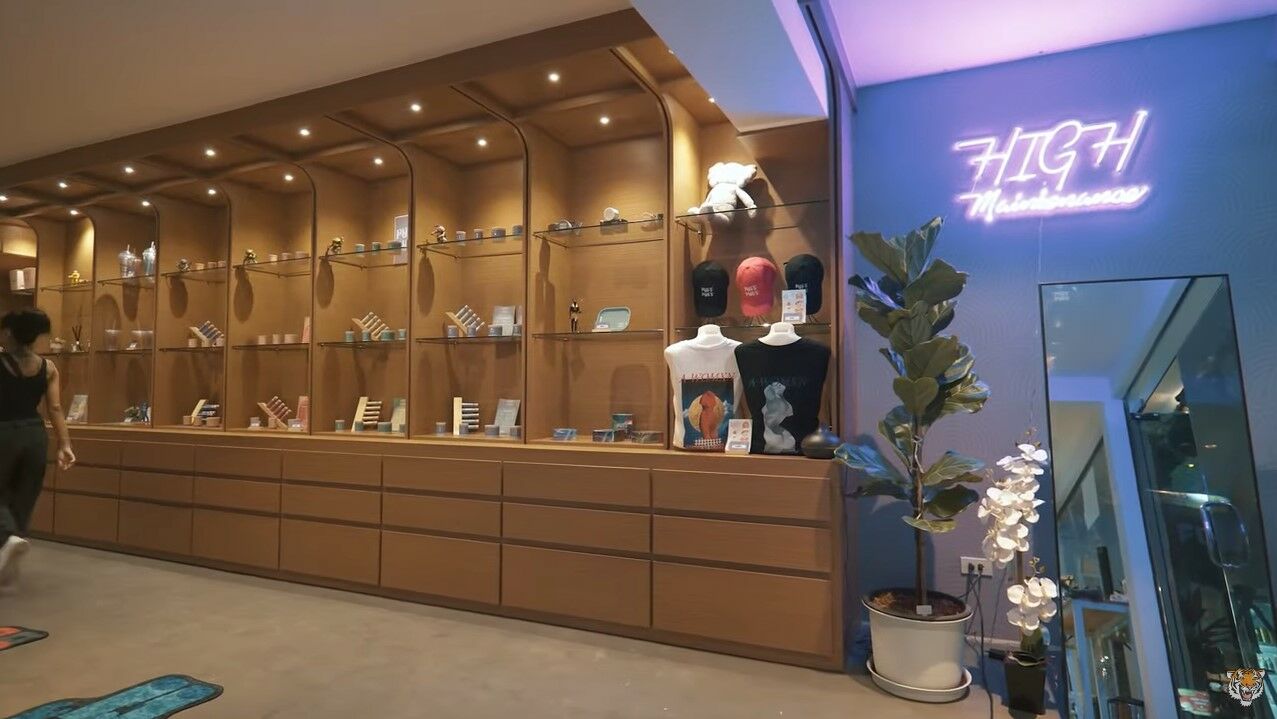 Puff Puff's commitment to its lifestyle brand extends beyond the realms of art and music. They also offer an exclusive line of merchandise and clothing options. Encompassing hats, t-shirts, bags, and accessories, the brand's products allow visitors to carry a piece of the Puff Puff experience with them long after they've left the cannabis dispensary.
Bolt's vision for the dispensary is not limited to Thailand. He aspires for the brand to grow into a global player. He explains, "Puff Puff wants to be a global company, right? Not just a Thai brand. Because coming back from what we want to do, we want to showcase Thailand. We want to showcase Thailand and the talents of Thai people. And we're using marijuana and the industry as a vehicle."
This international focus influenced the decision to establish Puff Puff in Phuket Walking Street. Bolt observes, "We opened here so that we can actually showcase to the international market easier as opposed to a more local scene in Rawai or Chalong. We have numerous different nationalities coming in and out of Bangla."
Exceptional cannabis strains and a client-centric approach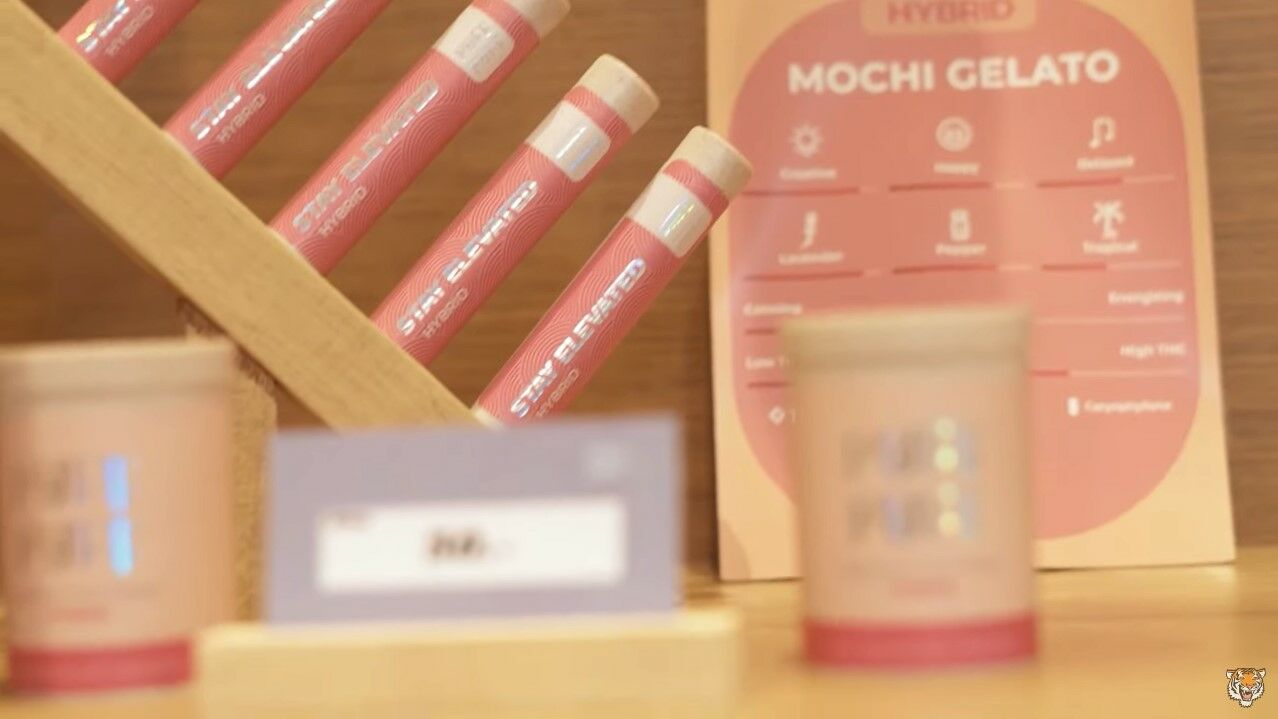 The art, music, and merchandise undoubtedly contribute to Puff Puff's allure. However, the heart of the cannabis dispensary will always be its selection of premium cannabis strains. The dispensary places a strong emphasis on sourcing only the best cannabis from the most trusted suppliers in the industry. As a result, customers can expect a wide variety of premium-quality offerings, ranging from pre-rolled joints to edibles to top-shelf flowers.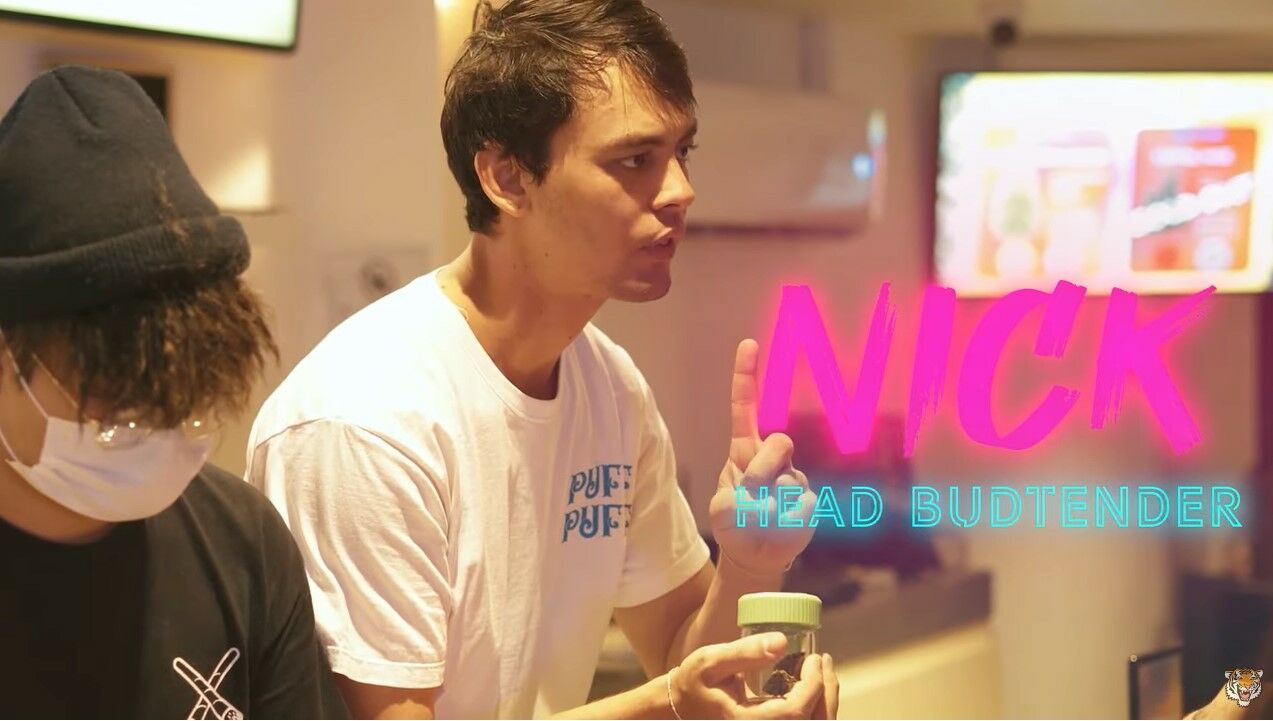 Puff Puff's commitment to top-tier products is accompanied by a dedication to delivering the best possible customer experience. Head budtender Nick underscores the importance of understanding individual customer needs and preferences when making suggestions:
"[When] a customer comes in, first thing I ask them, do you smoke? Do you have any experience with smoking? This is the first thing you have to ask because you don't want to be like, a customer comes in and you just give them what you think is cool. Let's say a customer comes in and they've smoked weed, but they don't have much experience with it, you would give them something that would guarantee no paranoia and no anxiety."
For beginner cannabis users, Nick recommends a strain with low THC and higher CBD levels. This is because CBD has the ability to counteract some of the potentially negative effects of THC. Conversely, for seasoned smokers, he's happy to recommend a more powerful product that will "blow your mind". One cannabis strain he'll recommend to experienced smokers is the rainbow sherbet.
Innovative, colour-coded packaging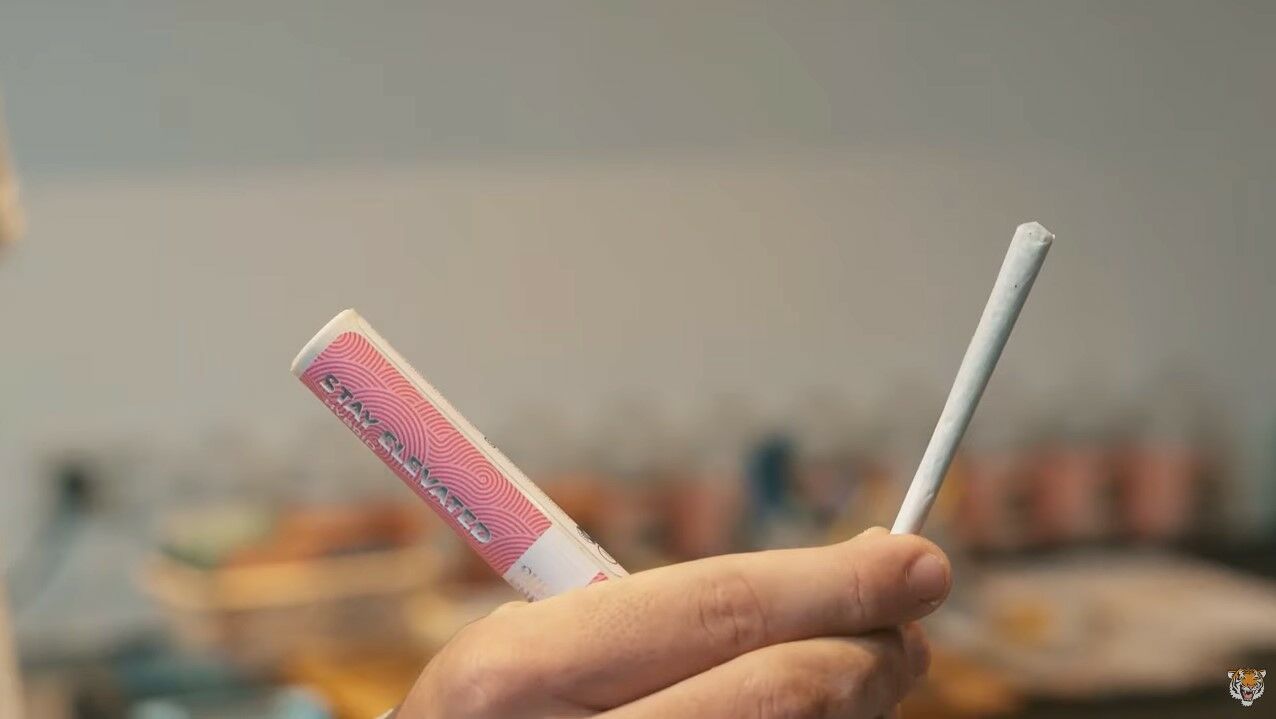 Puff Puff's distinctive packaging also sets them apart in the increasingly crowded retail cannabis market. Bolt explains that the packaging is designed to make it "as easy to identify what product you're getting and to rest assure that what product you're getting and you're taking home with you is what you bought." With colour-coded packaging for indica, hybrid, and sativa strains, the dispensary wants their customers to quickly identify the strain that best aligns with their preferences.
A must-visit cannabis dispensary in Phuket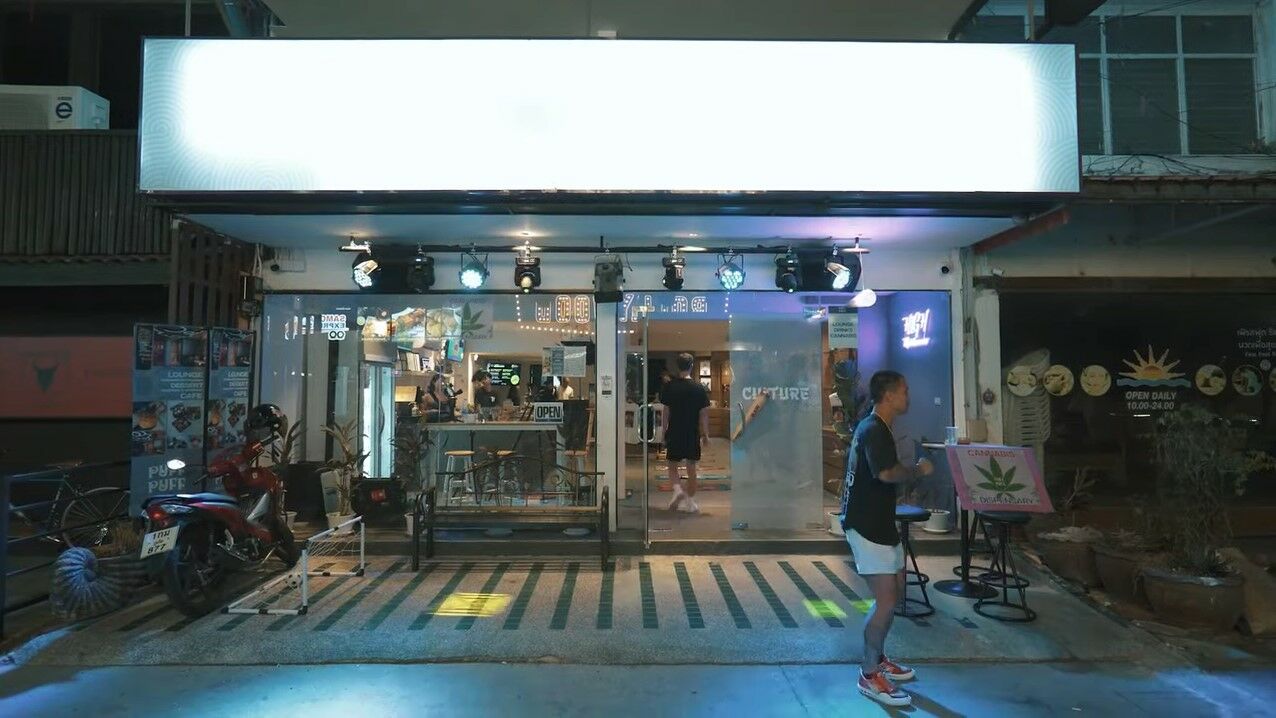 Puff Puff's unique blend of arts, music, and premium cannabis has garnered the attention and enthusiasm of many. The lounge attracts guests who crave an evening of dancing and socialising, while the dispensary portion appeals to art aficionados and cannabis connoisseurs alike.
Visitors also have the opportunity to connect with like-minded individuals, who appreciate the multifaceted aspects of the dispensary's brand. Along with top-tier cannabis offerings, the establishment furthers the conversation surrounding the industry and its potential positive influences on both individuals and the wider culture.
As it continues to establish itself as an oasis in the busy hub of Phuket Walking Street, Puff Puff invites locals and tourists to experience the authentic, eclectic world that the brand has so painstakingly cultivated. Whether you are an experienced cannabis enthusiast or a curious bystander, this dispensary ensures that your visit will be unlike any other outing in Phuket. So, if you find yourself in the tropical paradise called Phuket, make time to stop by Puff Puff and immerse yourself in a truly remarkable experience.
Stay up-to-date with the latest news and updates by following Puff Puff on their Facebook and Instagram pages.
Featured Dispensaries
Lifestyle
Sponsored
Thailand Cannabis Guide
Things To Do

Join the conversation and have your say on Thailand news published on The Thaiger.
Thaiger Talk is our new Thaiger Community where you can join the discussion on everything happening in Thailand right now.
Please note that articles are not posted to the forum instantly and can take up to 20 min before being visible. Click for more information and the Thaiger Talk Guidelines.