World
HK protesters test China's resolve – The latest from Hong Kong Airport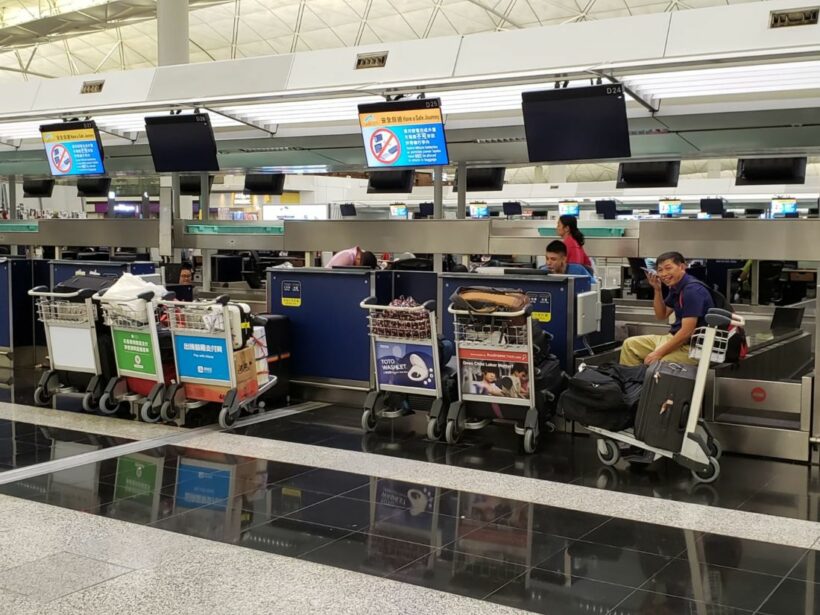 Latest information out of the Hong Kong Airport which has been virtually shut down because of the ongoing protests.
All flights grounded: All departing flights have been cancelled in Hong Kong, as thousands of demonstrators descend on the city's International Airport earlier Monday.
Alleged police brutality: A small number of protesters have been demonstrating at the airport all weekend, but today's mass gathering was sparked by allegations of unnecessary police violence on Sunday.
Crowds thinning, but hundreds remain: The number of protesters at the airport has begun to seriously thin amid rumors of impending police action.
World transport hub: Hong Kong International Airport is one of the busiest in the world, handling 1,100 flights daily across about 200 destinations.
The airport is filled with confused, scared tourists – check-in counters and currency exchange counters are closed, trains and buses heading into the city are packed with people, and the one information desk available is helmed by frazzled looking staff.
With few airline or airport staff available to help passengers navigate the massive delays, some tourists in Hong Kong are getting into heated confrontations with the remaining protesters.
One man stamped his foot and shouted at protesters in the arrivals hall that "this is unfair, we are trying to get to our lives and you are giving us shit!"
Another man got into an argument with protesters over their demands, accusing them of supporting Hong Kong independence.
The hundreds of protesters remaining at Hong Kong International Airport say they have no plan. They are milling around, and passing the time by sticking up flyers and aiming laser pointers at the ceiling.
Some travellers and protesters are sitting behind check-in counters, which staff have left empty. Nobody is being checked in.