World News: Cyber prying stopped attacks – NSA; North blames South; Docs urged to refuse Guantanamo force-feeding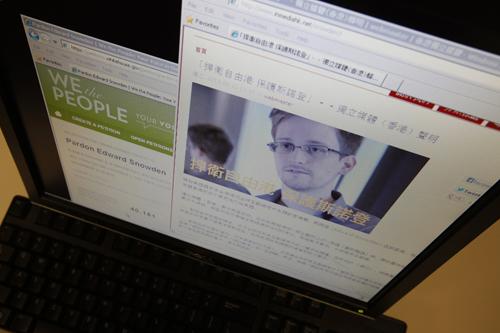 PHUKET MEDIA WATCH
– World news compiled by Gazette editors for Phuket's international community
NSA director says surveillance helped stop 'dozens' of attacks
Reuters / Phuket Gazette
PHUKET: The head of the National Security Agency said yesterday that extensive U.S. surveillance efforts had helped stop "dozens" of possible attacks, and warned that making details of the top-secret programs public had compromised national security.
In his first appearance before Congress since an NSA contractor lifted the veil on the agency's broad monitoring of phone and internet data, General Keith Alexander defended the program as an essential tool in the fight against terrorism.
"It's dozens of terrorist events that these have helped prevent," the NSA director told a U.S. Senate committee. "Both here and abroad, in disrupting or contributing to the disruption of terrorist attacks."
Relying on documents from NSA contractor Edward Snowden, Britain's
Guardian
newspaper and the Washington Post revealed last week the vast U.S. government effort to monitor phone and internet data at big companies such as Google Inc and Facebook Inc.
Alexander said the disclosures, which have sparked a criminal investigation and an internal Obama administration review of the potential national security damage, had jeopardized safety in the United States and elsewhere.
"Great harm has already been done by opening this up," Alexander said. "There is no doubt in my mind that we will lose capabilities as a result of this and that not only the United States but those allies that we have helped will no longer be as safe as they were two weeks ago."
A Reuters-Ipsos poll released found that 31 percent of Americans saw Snowden as a patriot for leaking details of the programs, more than the 23 percent who viewed him as a traitor. Forty-six percent said they did not know.
Snowden, who travelled to Hong Kong before the program was made public, said in an interview published yesterday that he planned to stay in the former British colony and fight any effort to bring him back to the United States for criminal proceedings.
"I am not here to hide from justice. I am here to reveal criminality," Snowden told the
South China Morning Post
.
"My intention is to ask the courts and people of Hong Kong to decide my fate," Snowden said. "I have had many opportunities to flee Hong Kong, but I would rather stay and fight the United States government in the courts, because I have faith in Hong Kong's rule of law."
Hong Kong, which has a degree of autonomy from Beijing, has an extradition agreement with the United States that has been exercised on numerous occasions. But Snowden has not been publicly charged so far and the United States has not filed for his extradition.
Snowden, who had been working at an NSA facility as an employee of Booz Allen Hamilton, has drawn a mix of condemnation and praise for the revelations. He told the Hong Kong newspaper: "I'm neither traitor nor hero. I'm an American."
Striking a balance
The controversy over the program has renewed the debate about the balance between privacy rights and security concerns in the United States in the aftermath of the September 11, 2001, attacks. Alexander said the NSA operated with that balance in mind.
"I want the American people to know that we're trying to be transparent here and protect civil liberties and privacy but also the security of this country," he said at the Senate Appropriations Committee hearing on the cybersecurity budget.
But he added, "I would rather take a public beating and people think I'm hiding something, than jeopardize the security of this country."
He denied the agency was doing anything wrong or harming civil liberties, but said the agency was struggling to offer details without revealing classified information.
"This is not us doing something under the covers," Alexander said. "We want to tell you what we're doing, and tell you that it's right, and let the American people see this."
Alexander promised to make details of the thwarted attacks available to the public within the next week. Officials said last week the email surveillance program played a role in foiling a 2009 Islamist militant plot to bomb the New York City subway system.
Some members of Congress and advocacy groups have pushed for tighter controls on the surveillance, which is subject to authorization by secret court orders.
A bipartisan group of lawmakers asked for a probe of the programs by the Privacy and Civil Liberties Oversight Board, created after the September 11 attacks to oversee issues involving civil liberties. Alexander said the agency would cooperate with any board investigation.
"It's very, very difficult to have a transparent debate about secret programs, approved by a secret court issuing secret court orders based on secret interpretations of law," Democratic Senator Tom Udall of New Mexico said.
Senators at the hearing wondered why Snowden, who had a spotty educational record and a relative lack of experience in the national security field, was able to gain a top-secret clearance and access to such sensitive information.
"I do have concerns about that," Alexander said. "In the IT area, some of these folks have tremendous skills to operate networks. He had great skills in this area."
Little is known about Snowden, who did not leave much of a digital trail on the Internet and was not active under his own name on social media sites like Facebook or Twitter. In 2002, he worked for a Japanese anime company run by friends and went by the nicknames "The True HOOHA" and "Phish."
Snowden said in his interview that the NSA had been hacking computers in Hong Kong and mainland China since 2009, with targets including public officials, businesses and students in the city as well as the Chinese University of Hong Kong.
He counted more than 61,000 computer hacking operations globally, including hundreds of targets in Hong Kong and mainland China, the newspaper said.
"We hack network backbones – like huge Internet routers, basically – that give us access to the communications of hundreds of thousands of computers without having to hack every single one," Snowden said.
The NSA declined to comment on Snowden's assertions.
Snowden said he believed the United States was putting pressure on the Hong Kong government to extradite him.
"Unfortunately, the U.S. government is now bullying the Hong Kong government to prevent me from continuing my work," he said. "I do not currently feel safe due to the pressure the U.S. government is applying to Hong Kong, but I feel that Hong Kong itself has a strong civil tradition that whistleblowers should not fear."
The 29-year-old said he had not contacted his family or his girlfriend since he revealed himself as the source of the leaks earlier this week.
Keep checking the Phuket Gazette's
World News
section, join our
Facebook fan page
or follow us on Twitter at
@PhuketGazette
for the latest international news updates.
North Korea says South's 'sinister' moves caused talks collapse


Find more SE Asian News courtesy of The Thaiger.

Broke? Find employment in Southeast Asia with JobCute Thailand. Rich? Invest in real estate across Asia with FazWaz Property Group. Even book medical procedures worldwide with MyMediTravel, all powered by DB Ventures.

Chinese state-backed film released praising Wuhan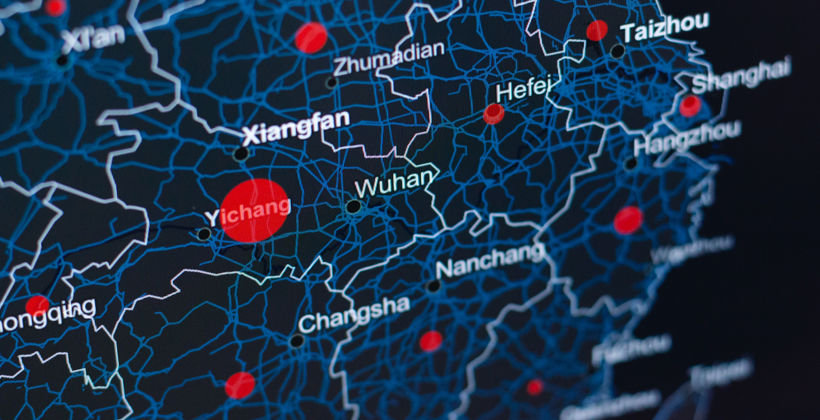 A new, state-backed film marking the anniversary of the Covid-19 Wuhan lockdown, is using propaganda to praise the central Chinese city. The documentary "Days and Nights in Wuhan" chronicles the suffering that the city's 11 million residents endured during the 76 day lockdown. 30 filmmakers contributed to the film which included footage of medical staff and front-line workers.
The film joins other documentaries centered on the Wuhan lockdown, including one that was produced by an activist artist that led to him fleeing the country after being harrassed by China's Communist Party. "Coronation" was rejected by festivals, theatres, and streaming services in which the creator attributes to fears over the offending government which tightly controls what films can be shown inside the nation and abroad.
The new film was directed by Cao Jinling and has already debuted in Wuhan but the audience was thin. The film is set to be released to other cities today. But it is not clear if the government will allow it to be shown overseas.
"We wanted to record the journey of battling against the COVID-19 epidemic via motion picture. Some of the details, including the intense care, anxious waiting, heartbreaking farewells and hopeful rebirths, might strike a chord with viewers."
The lockdown imposed on January 23 of last year, was eventually extended to surrounding areas in Hubei province, seeing some 56 million people unable to leave their homes. Hospitals and morgues became overwhelmed at the height of the crisis as Wuhan accounted for most of China's 4,635 death toll.
Meanwhile, China has finally gave permission for the World Health Organisation to send a team of international experts to begin investigating the virus' origins. Experts mostly agree that the coronavirus emerged from a Wuhan food market where live wild animals that carry the virus were sold. But China's government has all but refuted the claim by insinuating that the virus was possibly brought into the country by US soldiers.
Other conspiracy theories are abound, but the notion that the virus was not from Wuhan has done well with many residents, who maintain the virus came from somewhere else. Such beliefs by those residents have also propelled them to view themselves as victims.
SOURCE: Khaosod English
Keep in contact with The Thaiger by following our Facebook page.
Never miss out on future posts by following The Thaiger.
US President Biden jump starting Covid-19 strategy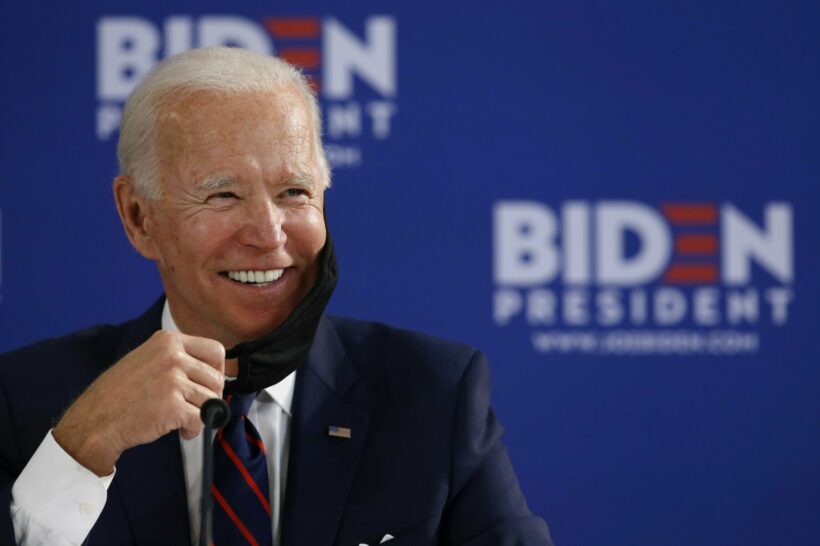 Newly inaugurated US President Joe Biden is jump starting his Covid-19strategy by signing more executive orders on his 2nd day in office. The orders include requiring Americans to wear masks for travelling in planes, ships, intercity buses and public transportation. The orders have fallen short of mandating the wearing of masks for everyone whilst in public spaces.
Such mask-wearing requirements have been applauded by the country's airline unions. Travellers from abroad must also now produce a negative Covid-19 test before departing for the US and must quarantine upon arrival.
"We didn't get into this mess overnight, and it will take months to turn this around. To a nation waiting for action, let me be clear on this point: Help is on the way."
The promised help comes as deaths from Covid in the US have surpassed the 400,000 level, with Biden saying projections point to that number increasing to 500,000 in a month. But his efforts may be hampered if Republicans members of the government don't help him pass a US $1.9 trillion economic relief and Covid response package.
Biden officials also say they've been hampered by a lack of cooperation from the Trump administration during the transition. They admitted they were confused about the former president's actions on vaccine distribution which has attracted complaints from states saying that they are not getting enough vaccines on top of being asked to vaccinate more groups of people.
The new President says he is seeking to expand testing and vaccine availability, announcing a plan of 100 million shots in the first 100 days of him being in office. Some independent experts, however, are criticising the new president by saying his goal is disappointingly low. But the President responded…
"When I announced it, you all said it's not possible. Come on, give me a break, man."
Biden has directed the Federal Emergency Management Agency to begin setting up vaccination centres, aiming to have 100 running in a month. He's also trying to make vaccines available through local pharmacies starting next month, building on a plan devised by the Trump administration.
President Biden has also set a goal of having most K-8 schools reopen in his first 100 days, with states receiving aid from FEMA's Disaster Relief Fund to help get schools back open. But administration officials say reopening schools safely depends on increased testing.
The national vaccination strategy plan put forth by the new administration, requires $160 billion, and Biden says he wants an additional $170 billion to aid the reopening of schools and universities.
SOURCE: Thai PBS World
Keep in contact with The Thaiger by following our Facebook page.
Never miss out on future posts by following The Thaiger.
US Ambassador to Thailand quits after Biden inaugurated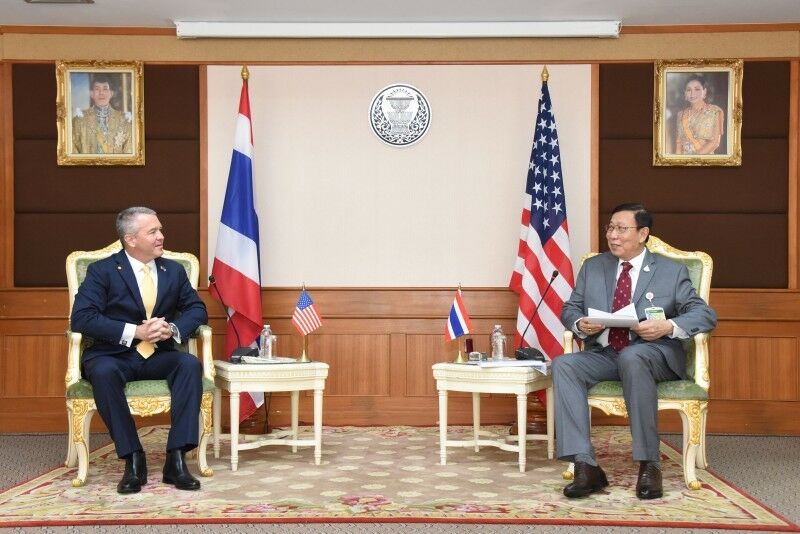 The US Ambassador to Thailand seems to have quit after only serving less than 1 year in office and moments after President Biden's inauguration. Michael George DeSombre, who was appointed by President Trump in early 2020, made the announcement of his departure on the embassy's official social media platform yesterday. A day before, he met with PM Prayut to "thank the Royal Thai Government" as is customary with departing ambassadors. DeSombre succeeded career diplomat Glyn T. Davies.
"It has been a privilege serving as the United States Ambassador to the Kingdom of Thailand. I am exceedingly proud of all we have done to strengthen the US-Thai relationship. I am signing off now from this account and leaving it in the good hands of our Embassy staff."
Now, as the US Embassy official website names Chargé d'Affaires Michael Heath as its diplomatic mission leader, it is not known when a new ambassador will be chosen by the Biden administration.
Just last year in October, DeSombre wrote, on the same day that President Trump tested positive for the virus, that he was less than supportive of a full-blown shutdown.
"The evidence over the last six months shows that the costs of a really extreme shutdown are generally worse than the benefits and it is better to keep the economy running."
According to Wikipedia, DeSombre co-founded Republicans Overseas for Americans abroad in 2013 in which the organisation focuses on tax reform. Upon his appointment as Ambassador, DeSombre stated that his office would primarily encourage the economic partnership between the two countries, with a focus on American investments and Thailand's infrastructure projects and supply chains.
He has also said that US firms were interested in increasing investments in Thailand, including in areas under the 1966 Amity treaty. Thailand and the US established relations in 1818 and later formalised the ties in 1833.
SOURCE: Khaosod English
Keep in contact with The Thaiger by following our Facebook page.
Never miss out on future posts by following The Thaiger.