Rebels declare victory in east Ukraine vote on self-rule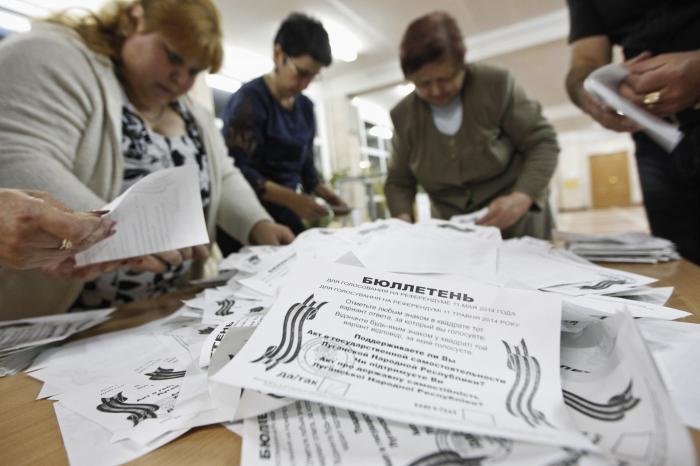 PHUKET MEDIA WATCH
– World news selected by Gazette editors for Phuket's international community
Rebels declare victory in east Ukraine vote on self-rule
Reuters / Phuket Gazette
PHUKET: Pro-Moscow rebels declared a resounding victory in a referendum on self-rule for eastern Ukraine, with some saying that meant independence and others eventual union with Russia as fighting flared in a conflict increasingly out of control.
Organisers in the main region holding the makeshift vote on Sunday said nearly 90 percent had voted in favour.
Well before polls closed, one separatist leader said the region would form its own state bodies and military after the referendum, formalising a split that began with the armed takeover of state buildings in a dozen eastern towns last month.
Another said the vote simply showed that the East wanted to decide its own fate, whether in Ukraine, on its own, or as part of Russia.
"Eighty-nine percent, that's it," the head of the separatist electoral commission in Donetsk, Roman Lyagin, said by telephone when asked for the result of a vote that the pro-Western Ukrainian government in Kiev has condemned as illegal.
A festive atmosphere at makeshift polling stations in some areas belied the potentially grave implications of the event. In others, clashes broke out between separatists and troops over ballot papers and control of a television tower.
Zhenya Denyesh, a 20-year-old student voting early at a university building in the rebel stronghold of Slaviansk, said: "We all want to live in our own country". But asked what he thought would follow, he replied: "It will still be war."
In the southeastern port of Mariupol, scene of fierce fighting last week, there were only eight polling centres for a population of half a million. Queues grew to hundreds of metres in bright sunshine, with spirits high as one centre overflowed and ballot boxes were brought onto the street.
On the eastern outskirts, a little over an hour after polls opened, soldiers from Kiev seized what they said were falsified ballot papers, marked with Yes votes, and detained two men.
They refused to hand the men over to policemen who came to take them away, saying they did not trust them. Instead they waited for state security officers to interview and arrest them.
On the edge of Slaviansk, fighting broke out around a television tower shortly before people began making their way through barricades of felled trees, tyres and machinery for a vote the West says is being orchestrated by Moscow. The Ukrainian Defence Ministry said one serviceman was wounded.
A man was later reported killed in a clash in the eastern town of Krasnoarmeisk, Interfax-Ukraine news agency said, adding to a toll so far in the dozens but creeping higher by the day.
MORE SANCTIONS?
Western leaders, faced with Russian assertiveness not seen since the Cold War, have threatened more sanctions in the key areas of energy, financial services and engineering if Moscow disrupts a presidential election planned in Ukraine on May 25.
The European Union also declared the vote illegal on Sunday and may announce some modest measures as soon as Monday, limited by the bloc's reluctance to upset trade ties with Russia.
Moscow denies any role in the fighting or any ambitions to absorb the mainly Russian-speaking east, an industrial hub, into the Russian Federation following its annexation of the Black Sea peninsula of Crimea after a referendum in March.
But, in a sign it may have set its sights beyond Crimea, Russian Deputy Prime Minister Dmitry Rogozin said he had brought a petition by residents of Moldova's Russian-speaking breakaway region of Transdnestria backing union with Russia.
Ukraine's Interior Ministry called the eastern referendum a criminal farce, its ballot papers "soaked in blood". One official said two thirds of the territory had not participated.
Ballot papers in the referendum in the regions of Donetsk, which has declared itself a "People's Republic", and the much smaller Luhansk, were printed without security provision, voter registration was patchy and there was confusion over what the vote was for. Separatists in Luhansk said only 5 percent had voted against.
A man who identified himself as a 33-year-old engineer with the first name of Sergei, voting in the industrial centre of Mariupol, said he would answer "Yes" to the question printed in Russian and Ukrainian on the ballot: "Do you support the act of state self-rule of the Donetsk People's Republic?"
"We're all for the independence of the Donetsk republic," he said. "It means leaving behind that fascist, pro-American government (in Kiev), which brought no one any good."
AUTONOMY, INDEPENDENCE, ANNEXATION
But in the same queue of voters, 54-year-old Irina saw a "Yes" vote as endorsement of autonomy within Ukraine.
"I want Donetsk to have its own powers, some kind of autonomy, separate from Kiev. I'm not against a united Ukraine, but not under those people we did not choose, who seized power and are going to ruin the country," she said.
Others see the vote as a nod to absorption by Russia.
Annexation is favoured by the more prominent rebels, but the ambiguity may reflect their fears of an explicit call for full "independence" might not have garnered the support they seek and could leave them in an exposed position towards Kiev.
The present government came to power when President Viktor Yanokovich was toppled in February after mass protests in Kiev.
Pro-Western activists were angered by his decision to discard a cooperation accord with the European Union in favour of closer ties with Moscow. They also accused him of corruption penetrating all areas of the Ukrainian state.
After voting ended in the hastily arranged referendum in 53 locations, the rebels hoped to have the ballots counted by Monday afternoon, although its outcome will not be widely recognised internationally or by Kiev.
With several hours of polling to go, Russian news agencies were already reporting a turnout of more than 75 percent, although a separatist spokesman in Luhansk said troops had prevented the movement of ballot papers in several areas.
One way or another it is likely to show a large "yes" vote, and one leading separatist said Ukrainian troops would be declared illegal occupiers once results were announced.
"It is necessary to form state bodies and military authorities as soon as possible," Denis Pushilin, a leader of the self-styled Donetsk republic said, according to Interfax news agency.
Lyagin, head of the rebel central electoral commission in Donetsk, also took a strong position on the results.
"That can be considered the final and official result," he said, reporting exact figures of 89.07 percent for and 10.19 percent against. "We demand the right to self-determination, and we will get it."
He said that the result meant Ukraine's May 25 presidential election would not take place in the Donetsk region.
Speaking to reporters earlier, he had appeared to have a less radical position.
"With the announcement of the results the status of the Donetsk region does not change in absolute terms. We do not cease to be a part of Ukraine, we do not become a part of Russia," he said, although he left those options open.
Moscow has massed troops on the border and Kiev fears they may be called in as peacekeepers. Serhiy Pashinsky, head of the Ukrainian presidential administration, said a column of armoured vehicles on the Russian
— Phuket Gazette Editors
Keep in contact with The Thaiger by following our
Facebook page
.


Find more SE Asian News courtesy of The Thaiger.

Broke? Find employment in Southeast Asia with JobCute Thailand and SmartJob Indonesia. Rich? Invest in real estate across Asia with FazWaz Property Group or get out on a yacht anywhere with Boatcrowd. Even book medical procedures worldwide with MyMediTravel, all powered by DB Ventures.

The K-pop Olympics: performers battle in the K-pop festival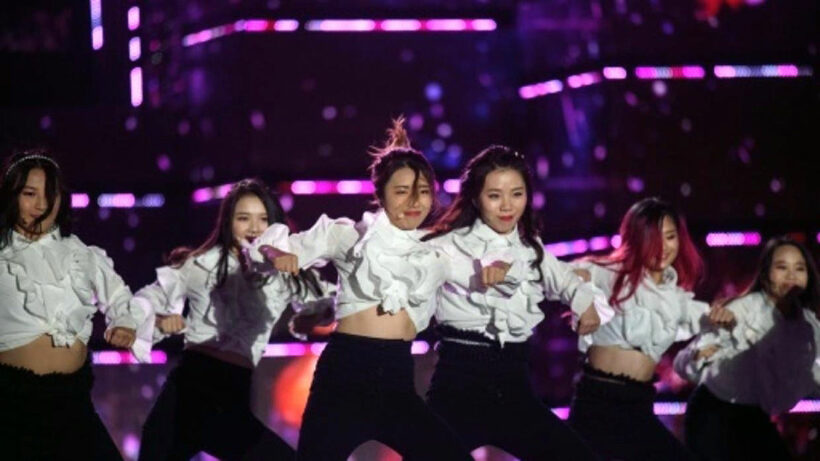 On the streets, in parks and garages, seven Cuban youngsters spent seven months practising K-pop moves to secure a spot on their dream stage: an appearance in South Korea to imitate their idols. 13 final teams from 80 countries are competing in the 2019 event.
At the grandly titled and government-funded Changwon K-pop World Festival contestants from around the globe perform imitation dances or sing cover versions of the genre's biggest hits, with thousands of fans cheering them on.
In terms of global heft, South Korea is overshadowed by its much larger neighbours China and Japan, but the event is a way for Seoul to derive soft power from one of the country's biggest cultural exports. In terms of pop-power, South Korea's K-Pop is now a recognised world-wide music phenomenon with bands like BTS and Blackpink figuring amongst the other big-hitters on the Billboard charts and outselling their western counterparts with millions of albums and downloads.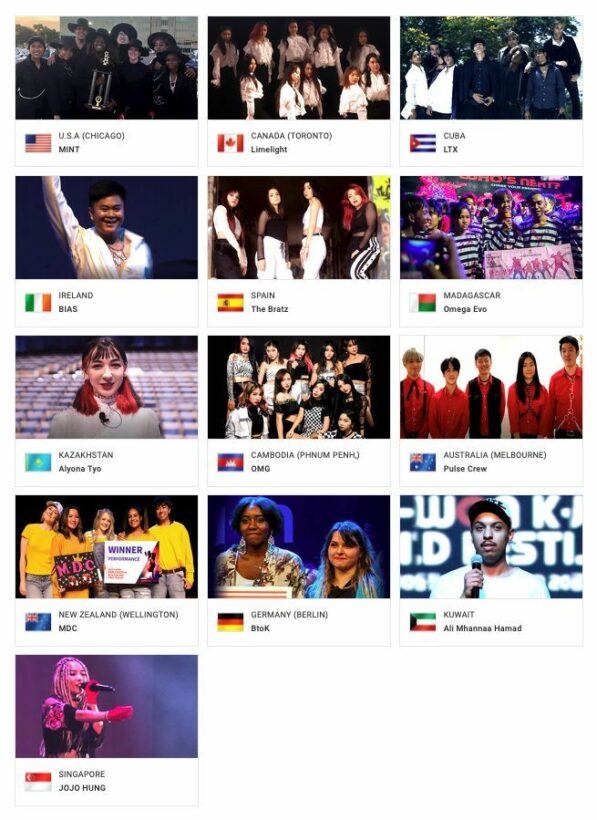 Finalists for this year
Cuba's Communist government is one of North Korea's few remaining allies: when President Miguel Diaz-Canel, successor to the Castro brothers Fidel and Raul, visited Pyongyang last November he was only the third foreign head of state to do so since leader Kim Jong Un inherited power in 2011.
But rather than geopolitics, Havana performer Karel Rodriguez Diaz – whose mannerisms and sleek hairstyle could easily be mistaken for those of a K-pop star – is more motivated by high-tempo beats and superslick dance moves.
"We never had a place with a mirror or a choreographer who could teach us the steps" but they kept on practising, he said.
His team-mate Elio Gonzalez added: "We are so excited to represent not just Cuba but also the whole of Latin America."
Some 6,400 teams from more than 80 countries entered the competition, according to organisers, with 13 groups from places as diverse as Kuwait and Madagascar winning through to the final in Changwon, where they appeared on stage waving their national flags.
"This is like watching the Olympics, a K-pop Olympics," said the event's host Lia, a member of K-pop group ITZY.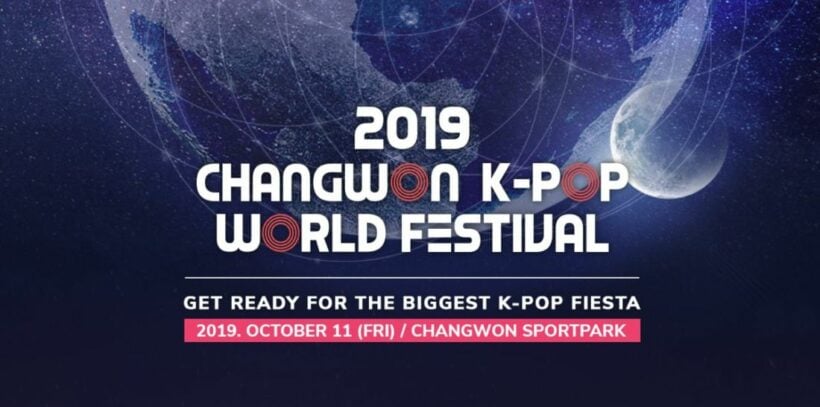 The Korean Wave
K-pop – along with K-drama soap operas – has been one of South Korea's most successful cultural exports to date. A key part of the "Korean Wave" which has swept Asia and beyond in the last 20 years, the K-pop industry is now estimated to be worth $5 billion, with boyband BTS its latest high-profile exponent, becoming the world's most successful band in the past 12 months, selling out stadium concerts within minutes, around the world.
The South Korean government has financed a variety of K-pop themed events in what CedarBough Saeji, a visiting professor at Indiana University Bloomington in the US, said was a form of long-term "soft power diplomacy".
"When you are covering you get to 'become' those idols for the three and a half minutes of the song," she said, adding that performers will go so far as matching their clothing, accessories and hairstyle to their heroes and heroines.
"The cover dancers of today will be diplomats, news reporters, and business leaders in forty years," she went on.
"And hopefully they'll still have a soft spot in their heart for Korea. Korea can't win the world through hard power – armies, economic bullying – but with soft power even a small country like Korea has a chance."
The music also provides an artistic alternative for overseas fans, especially those in developing countries, Saeji added.
"The West, especially the United States, has been so dominant culturally for so long, and having a different cultural pole to look to provides hope that one's own country can experience similar success in the future."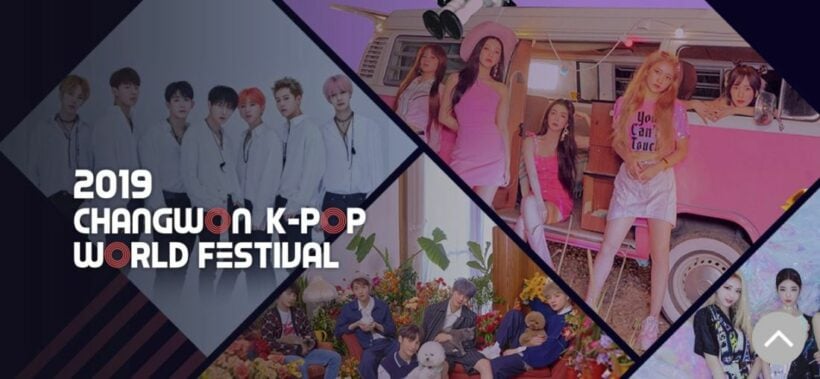 Be who you want
Beneath its glitz and glamour, the K-pop industry is also known for its cutthroat competition, a lack of privacy, online bullying and relentless public pressure to maintain a wholesome image at all times and at any cost.
Sulli, a popular K-pop star and former child actress who had long been the target of abusive online comments was found dead on Monday, with her death sending shockwaves through fans around the world.
"I think a day where (people) would be ashamed of the K-show business will surely come," a South Korean online user wrote in the wake of the star's death.
"I think an industry that makes money by (making people) sing, dance, undergo plastic surgeries and go on a diet to please the gaze of others since they are teenagers should really go bankcrupt."
But for Kenny Pham, a finalist from the US at last week's contest, K-pop's diversity – with some tunes having dark themes, while others were "cute" or sensual – is what gives him a sense of liberation.
"I like how expressive you could be," the 19 year old told AFP last week.
"I feel like it's a place where you could show the passion you have for music, dance or fashion. No one is bashing you for what your likes are."
SOURCE: Agence France-Presse
Keep in contact with The Thaiger by following our
Facebook page
.
Saudi Arabia eases visa restrictions for US and European visitors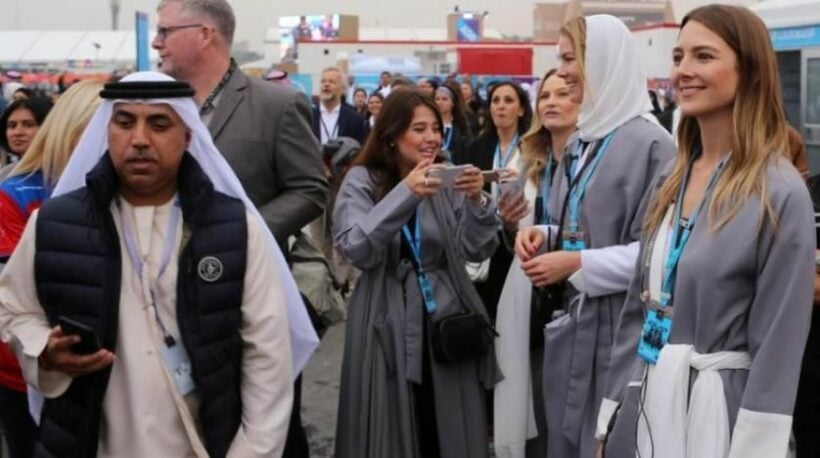 PHOTO: aawsat.com
American and European passport holders, along with those from most Asian countries, can now apply for Saudi Arabian tourist visas either online or on arrival, provided they meet certain criteria.
Prior to this, the only foreigners allowed to visit Saudi Arabia were usually those travelling on business, resident workers and their family members, or Muslim pilgrims on pilgrimage to Mecca and Medina.
In an attempt to boost tourism and diversify the economy's reliance on oil, the Kingdom has expanded the availability of tourist visas beyond what was initially 49 countries. Visitors from eligible countries no longer need to apply for a visa at an overseas Saudi embassy but can do so online or on arrival.
The multiple-entry visa costs approximately US$120, is valid for a year, and permits a stay of up to 3 months on each entry.
However, authorities in the Kingdom were quick to implement a public decency code following the visa announcement.
"Immodest dress and public displays of affection are banned, but foreign men and women may rent hotel rooms together without having to prove they are married."
A strict ban on alcohol remains in place.
Last weekend the South Korean band BTS became the first foreigners to hold a solo concert in the Kingdom, allowing teenage and older woman to attend without a male escort and allowing them to dance and sing along (in Korean of course). The band, in turn, turned down some of their 'ab flashing' and physicality during their record-breaking "Love Yourself" stadium concert in Riyadh.
The septet were invited to perform in Saudi Arabia as part of the Kingdom's attempts to become more open to foreigners and diversify their income away from oil production.
SOURCE: Reuters
Keep in contact with The Thaiger by following our
Facebook page
.
Buddhists call for boycott of Hilton & Waldorf Astoria Hotels with the opening of Siddhartha Lounge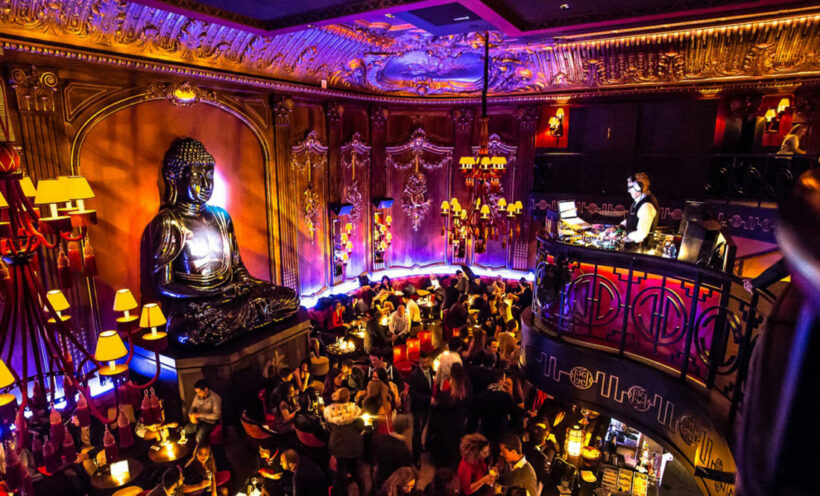 OPINION: The Buddhist Times
Since its creation in 1996, Buddha-Bar Paris has been using the name and image of Buddha in it's Bars and Hotels throughout the world. Typically the franchises use large statues of Buddha in their Bars and around dance floors and in restaurants similar to a Buddhist temple.
What makes the use of Buddha's image in these bars most insulting to Buddhists around the world is that Buddhism does not support the consumption of alcohol. So to use the Buddha's image as decoration to promote the consumption and sale of alcohol and as a prop on dance floors and in restaurants is especially disrespectful and hurtful to Buddhists.
Now comes a further insult with the Buddha-Bar franchise opening the Siddhartha Lounge at Waldorf Astoria Ras Al Khaimah. (Siddhartha Gautama being the full name of Buddha).
According to the Knowing Buddha Organisation in Thailand what the Buddha-Bar franchise is doing is not only disrespectful but it is immoral. The foundation points out that "Respect is Common Sense".
Buddhists feel hurt by the misuse of the name and image of their father, as people of other faiths would be if the image of Christ or Mohammad were used to promote bars and nightclubs.
The Buddha–Bar, restaurant, and hotel franchise created by French-Romanian restaurateur Raymond Vișan and DJ and interior designer Claude Challe, with its original location having opened in Paris, France in 1996.
Raymond Vișan, according to Wikipedia, had the idea of establishing the chain of restaurants and bars which came from his fascination with the Orient. However at the age of 60 Visan suddenly died of terminal cancer. The franchise was continued by co-founder Claude Challe and Vișan's wife Tarja, who took over the reins of the Buddha Bar franchise upon Vișan death.
Critics of the Vișan's and Claude Challe say that these self described artists and creators have created nothing but bad Karma and Sin for themselves. They suggest that Buddha-Bar franchise is a form of "grotesque Plagiarism " which has merely hi-jacked a 2500 year old religion, using the name and image of Buddha, who imparts peace, compassion and loving kindness, for the purpose of selling alcohol and making money. As any case of plagiarism it is expected that Buddha-Bar and Waldorf Astoria will soon find them selves in the courts say Buddhims advocats.
Buddhist around the world are calling the Boycotting of Waldorf Astoria Hotels Hilton Hotels, Buddha-Bars and the music of Claude Challe, demanding that they stop using the image of Buddha and instead creat their own brand.
The views expressed in this editorial do not necessarily reflect the opinions or views of The Thaiger or its staff
Keep in contact with The Thaiger by following our
Facebook page
.