Phuket Gazette World News: Drone strikes killing civilians; Brazil sugar blaze paralysis; South Africans demand justice for child murders; Aussie wildfire kills one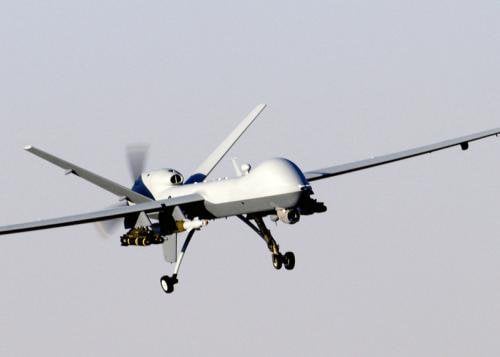 PHUKET MEDIA WATCH
– World news compiled by Gazette editors for Phuket's international community
Pakistan tells U.N. at least 400 civilians killed by drone strikes
Reuters/Phuket Gazette
PHUKET: Pakistan has confirmed that of some 2,200 people killed by drone strikes in the past decade, at least 400 were civilians and an additional 200 victims were deemed "probable non-combatants," a U.N. human rights investigator said on Friday.
Ben Emmerson, U.N. special rapporteur on human rights and counterterrorism, also urged the United States to release its own data on the number of civilian casualties caused by its drone strikes.
Emmerson said Pakistan's Foreign Ministry told him it had recorded at least 330 drone strikes in the Federally Administered Tribal Areas, Pakistan's largely lawless region bordering Afghanistan, since 2004.
Clearing out militant border sanctuaries is seen by Washington as crucial to bringing stability to Afghanistan, particularly as the U.S.-led combat mission ends in 2014. Most, but not all, attacks with unmanned aerial vehicles have been by the United States. Britain and Israel have also used them.
In an interim report to U.N. General Assembly released on Friday, Emmerson said Pakistani government records showed that drone strikes had killed at least 2,200 people and seriously wounded at least 600 since 2004.
He said Pakistan had confirmed that "at least 400 civilians had been killed as a result of remotely piloted aircraft strikes and a further 200 individuals were regarded as probable non-combatants."
"Officials indicated that, owing to underreporting and obstacles to effective investigation, those figures were likely to be an underestimate" of civilian deaths, Emmerson said.
Emmerson, who visited Pakistan in March, noted that principal media monitoring organizations had recorded a "marked drop" in reported civilians casualties from drone strikes in the tribal areas during 2012 and the first half of 2013.
The tribal areas have never been fully integrated into Pakistan's administrative, economic or judicial system. They are dominated by ethnic Pashtun tribes, some of which have sheltered and supported militants over decades of conflict in Afghanistan.
"The involvement of CIA in lethal counter-terrorism operations in Pakistan and Yemen has created an almost insurmountable obstacle to transparency," Emmerson said.
"One consequence is that the United States has to date failed to reveal its own data on the level of civilian casualties inflicted through the use of remotely piloted aircraft in classified operations conducted in Pakistan and elsewhere."
YEMEN, AFGHANISTAN

During his Senate confirmation process in February, CIA director John Brennan said the closely guarded number of civilian casualties from drone strikes should be made public. The U.S. government, without releasing numbers, has sought to portray civilian deaths from these strikes as minimal.
Senator Dianne Feinstein, a California Democrat who chairs the Senate Intelligence Committee, said at the time that she had been trying to speak publicly about the "very low number of civilian casualties" and to verify that number each year has "typically been in the single digits." However, she said she was told she could not divulge the actual numbers because they were classified.
In May, U.S. President Barack Obama signed a document that he said codified guidelines for the use of force against terrorists. He said before drone strikes were taken, there must be near-certainty that no civilians would be killed or wounded.
Emmerson urged the United States to declassify to the maximum extent possible information "relevant to its lethal extraterritorial counter-terrorism operations; and to release its own data on the level of civilian casualties inflicted through the use of remotely piloted aircraft, together with information on the evaluation methodology used."
He reported that in Afghanistan, the U.N. mission said while casualties were likely underestimated, it had assessed that in recent years drones strikes appeared to have inflicted lower levels of civilian casualties than other air strikes.
Emmerson said "the United States appears to have succeeded in avoiding the infliction of large-scale loss of civilian life in Yemen" when carrying out drone strikes. "Nonetheless, there have been a number of incidents in which civilians have reportedly been killed or injured," he said.
"The most serious single incident to date was a remotely piloted aircraft attack on 2 September 2012 in which 12 civilians were reportedly killed in the vicinity of Rada'a," Emmerson said.
Brazil fire destroys one of world's biggest sugar terminals
Reuters/Phuket Gazette
PHUKET: A fire ravaged Copersucar's sugar terminal in Brazil on Friday, paralyzing operations of the world's biggest sugar trader and putting 10 million tonnes of export capacity offline for six months or more.
The fire hit all of Copersucar's warehouses at the Santos port, igniting 180,000 tonnes of sugar – roughly 10 percent of Brazil's monthly sugar exports – and driving prices of the sweetener to a one-year high on global markets.
The loss of nearly all of its port capacity will send Copersucar scrambling to lease or rent terminal space to cover its obligations to global buyers and exchanges in the coming months. Copersucar says nearly a fifth of the world's sugar exports flows through its trading desks.
"A conservative estimate would be six months to get this in operational form (again)," said a U.S. trader. "The jewel in their crown has been effectively destroyed."
Copersucar's rivals in Brazil will likely pick up some of the slack left by the fire and benefit from the extra export volume and improved sugar prices. The fire did not affect terminal operations at other exporters at Santos, such as Cosan SA, Sao Martinho SA or Noble.
The disaster adds one more bend to the tortuous path that Brazilian agricultural products must take to global markets. Potholed roads, scarce rail transport and backed up ports already undercut margins of Brazilian sugar and grain producers and cause headaches for global commodity markets.
Santos port authority Codesp, which manages day-to-day operations at Brazil's main port, said the fire started in the conveyor system, which transports sugar through Copersucar's warehouses, around 6 a.m. Brasilia time (0900 GMT).
Television footage showed a three-story high mountain of sugar engulfed in flames inside a warehouse that had lost most of its siding and roof to the flames. Some of the overhanging conveyor belts that transport sugar between the warehouses and eventually to waiting ships appeared to have toppled over or were lying on the pavement alongside some of the warehouses.
Firefighters eventually contained the blaze, which could keep smouldering for another two days, said Codesp, noting that "facilities involved in the accident are totally destroyed."
International sugar markets reacted quickly. ICE March raw sugar prices rose more than 6 percent to a one-year high on news of the fire before paring gains. The March contract settled up 2.5 percent at 19.48 cents per lb.
Copersucar officials said they had no additional information about the cause or containment of the blaze beyond what the fire department and port authority Codesp reported.
COUNTING ON STOCKPILES

Analysts at investment bank Credi
— Phuket Gazette Editors

Join the conversation and have your say on Thailand news published on The Thaiger.
Thaiger Talk is our new Thaiger Community where you can join the discussion on everything happening in Thailand right now.
Please note that articles are not posted to the forum instantly and can take up to 20 min before being visible. Click for more information and the Thaiger Talk Guidelines.