Phuket Gazette World News: Damascus rebels, CIA 'Zero Dark Dirty', Bangladesh war crimes, Russian jets, Pussy Riot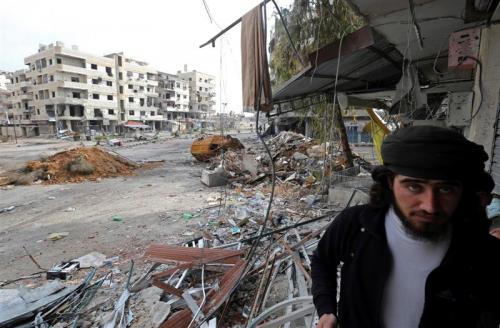 PHUKET MEDIA WATCH
– World news compiled by Gazette editors for Phuket's international community
Syrian jets bomb Damascus ring road to halt rebel push
Reuters / Phuket Gazette
PHUKET: Syrian government jets bombarded the Damascus ring road on Thursday in a bid to halt a rebel advance which threatens President Bashar al-Assad's hold on the capital, insurgent commanders and opposition activists said.
Warplanes fired rockets at southern parts of the route where rebels have spent the past 36 hours overrunning army positions and road blocks encircling the heart of the city, the site of key state security and intelligence installations.
Assad, battling to crush a 22-month-old revolt in which 60,000 people have died, has lost control of large parts of the country but his forces, backed by air power, have so far kept rebels away from the centre of Damascus.
World powers fear the conflict – the longest and deadliest of the uprisings that started spreading through the Arab world two years ago – could envelop Syria's neighbours, further destabilising an already explosive region.
"The regime really wants its positions on the ring road back. It is a major defence line for the capital," Aby Ghazi, a rebel commander based in the eastern suburb of Irbreen told Reuters.
Ghazi said the rebels have reached the edges of the city's main Abbaside Square where the Syrian military had turned a football stadium into barracks.
Authorities have banned most independent media from the country, making it difficult to verify events on the ground.
Units of Assad's elite Republican Guard based on the imposing Qasioun Mountain overlooking the capital fired artillery rounds and rockets at Jobar, an eastern neighbourhood bordering the square, and at the ring road, rebel and activist sources said.
Damascus residents, long accustomed to the sounds of war, said Thursday's shelling was some of the heaviest they had heard.
"They've gone insane. All of them. They're insane," one central Damascus resident said by telephone.

Neither side has gained a clear military advantage in the civil war pitting mostly Sunni Muslim rebels against security forces dominated by Assad's minority Alawite sect, an offshoot of Shi'ite Islam.
Assad has framed the revolt as a foreign-backed conspiracy and blames the West and Sunni Gulf states.
State media said on Thursday the army had pushed back rebels from Jobar and other eastern districts.
It added six people, including a woman and three children, were killed by rebel mortar fire on a bus station in the north-eastern district of al-Qaboun on Thursday, with several other people seriously wounded.
But Fidaa Mohammad, an activist in the district, said those killed were members of the 'popular committees', a militia set up by the ruling Baath Party's intelligence apparatus to help Assad maintain his grip on the capital.
Activists said 46 people had died on Thursday, mostly from heavy army bombardment on the contested neighbourhoods of Jobar and Zamalka which are near compounds housing Alawite forces.
A retired military officer in Damascus said the shelling of rebel areas was hitting civilians and fighters indiscriminately.
The army "stand hundreds of metres away and fire shells. And the shells fall on anyone. Women and families and anybody. Where is the courage in that," he added.
One rebel commander told Reuters the insurgents were not trying to take the capital with the current push.
"The objective is to take out the sniper positions and fortifications that form part of the regime's defence line on Damascus, not to advance too quickly without having the proper support," said Captain Islam Alloush of the Liwa al-Islam rebel unit.
Another opposition activist in Damascus said the offensive was being led by Sunni officers who had defected from the army and wanted to cut Assad's command and control lines from the centre of the city to its outskirts.
The rebels are using anti-aircraft guns, mortar rounds and armoured vehicles captured from Assad's forces over the past few months, according to opposition sources.
Many parents took their children out of Damascus schools early on Thursday and the acrid, stinging smell of explosives hung in the air, forcing some people to keep their windows closed.
Video footage, that could not be verified independently showed rebels inspecting several bodies identified as government soldiers and pro-Assad militiamen killed in fighting on Thalatheen street, a main Damascus thoroughfare straddling the southern rebel-held district of Hajar al-Aswad.
The rundown area, home to tens of thousands of refugees from the Israeli-occupied Golan Heights, is close to the southern entrance of the capital and the main highway to the city of Deraa and the Jordanian border.
CIA nominee pressed on U.S. drone policy, waterboarding
Reuters / Phuket Gazette
PHUKET: John Brennan, President Barack Obama's nominee for CIA director, said on Thursday he did not try to stop waterboarding, an interrogation technique that some consider torture, as he faced tough congressional questioning on that issue, security leaks and the use of drones to kill U.S. terrorism suspects.
Lawmakers pressed Brennan on controversial counterterrorism tactics employed while he was a CIA official under former President George W. Bush, and others whose use he helps oversee in his current role as chief counterterrorism adviser to Obama.
The issue of the now-banned harsh interrogation techniques derailed Brennan's consideration for CIA director four years ago, and he met it head-on at his confirmation hearing before the Senate Intelligence Committee.
"I did not take steps to stop the CIA's use of those techniques. I was not in the chain of command of that program," Brennan said. "I had expressed my personal objections and views to some agency colleagues" about waterboarding, a form of simulated drowning, nudity and other techniques, he said.
"But I did not try to stop it, because it was something that was being done in a different part of the agency under the authority of others, and it was something that was directed by the administration at the time," he said.
U.S. drone kills 5 suspected militants in Pakistan's tribal region
Reuters / Phuket Gazette
PHUKET: At least five suspected militants were killed Wednesday when a U.S. drone targeted a suspected militant compound in Pakistan's volatile tribal region, Pakistani intelligence officials said. There were no immediate reports of civilian casualties.
The unmanned U.S. drone fired at least six missiles at a residential building in the Spinwam area of Pakistan's volatile North Waziristan tribal area, which is also near the Afghan border. The targeted house, which was completely destroyed, was allegedly being used by militants.
Pakistani intelligence officials, speaking on the condition of anonymity, said five bodies were retrieved at the scene. "We don't know their identities," one official said. Another official said all those killed were believed to be militants, and their were no immediate claims of civilian casualties.
The strike comes after Pakistan's Ambassador to the U.S., Sherry Rehman, criticized the America's use of drones, describing them as a "direct violation of [Pakistan's] sovereignty," as there is no policy or appr
— Phuket Gazette Editors
📱 Download our app on Android or iOS for instant updates on your mobile
📧 Subscribe to our daily email newsletter
👍 Like/Follow us on Facebook
🔔 Subscribe to or Join our YouTube channel for daily video updates


Find more SE Asian News courtesy of Thaiger.

Broke? Find employment in Southeast Asia with JobCute Thailand. Rich? Invest in real estate across Asia with FazWaz Property Group. Even book medical procedures worldwide with MyMediTravel, all powered by DB Ventures.

Fake Pfizer vaccines seized in Mexico and Poland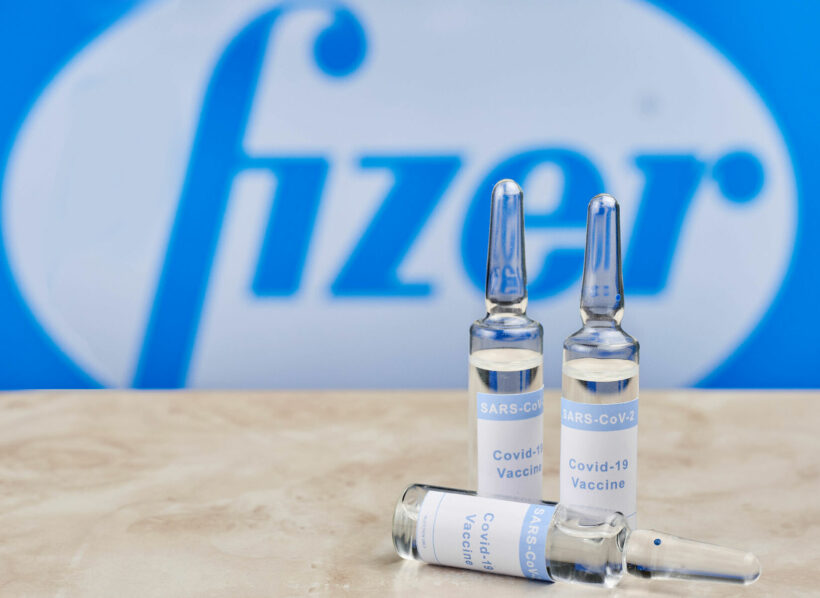 A wave of fake Pfizer vaccines have been seized in Mexico and Poland where counterfeiting Covid-19 jabs has become a big business. The US pharmaceutical company confirms that the jabs that have been collected were not authentic and were selling on the black market for up to US $1,000 per vaccine. A Pfizer spokesperson said that they're aware that anonymous online selling makes it easy to commit fraud and to pedal counterfeit Covid-19 vaccines and that this problem is growing as people are desperate for vaccination and to finally reach an end to the Coronavirus pandemic.
In Mexico, at least 80 people were injected with these fake Covid-19 jabs according to a report in the Wall Street Journal. Mexican officials said that they identified the counterfeit vaccines by checking the fake serial numbers and expiration dates. While the vaccines do not appear to be harmful in any way, they also definitely do not offer any protection against Covid-19. The jabs were found stored in beer coolers and some were identified to contain nothing more than distilled water.
The World Health Organization issued a warning last month that these fake Pfizer vaccines have been found in Mexico and may still be circulating. In Neuvo Leon, a northern Mexican state, Mexican authorities first identified bogus jabs being sold on the black market in February. Pfizer had tested these vaccines and confirmed they were not real Covid-19 jabs.
Mexico is also looking at a recent arrival of 6000 vaccines purportedly of the Russian Sputnik vaccine. This shipment was seized on a private plane en route to Honduras last month.
The shortage of availability of authentic vaccines in many parts of the world has led to a rise in counterfeit production and scams. Last month an army medic was accused of selling fake vaccines to Thai soldiers. As supply and production slowly increase this problem may lessen, but while production is not meeting demand there is a window of opportunity for scammers. Fake vaccines in China had been reportedly circulating since September.
Meanwhile in Poland officials confiscated counterfeit vaccines filled with a substance that's used in anti-wrinkle cream and beauty products. Polish police seized a box labelled as the Pfizer vaccine from a man's apartment. Pfizer easily identified the counterfeit product because they use different vials than what the company uses for its Covid-19 jab. In fact, the police also found identical vials from anti-wrinkle treatment products in the man's apartment. Fortunately, it looked like nobody had received a fake injection yet. The man was arrested and charged with fraud.
SOURCE: Thai PBS World and Wall Street Journal
📱 Download our app on Android or iOS for instant updates on your mobile
📧 Subscribe to our daily email newsletter
👍 Like/Follow us on Facebook
🔔 Subscribe to or Join our YouTube channel for daily video updates
Thai chef pleads for justice after child kills her cat in New York park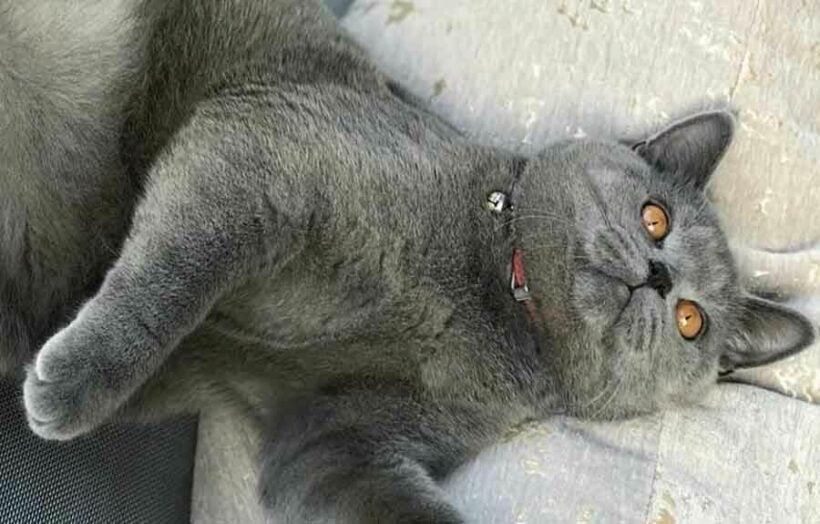 A Thai-born chef, who now lives in New York, has launched a social media campaign calling for justice for her pet cat after the feline was attacked and killed by a child. Suchanan "Rung" Aksornnan says she was walking her cats, Ponzu and Kimchi, along with her dog, Tofu, and parakeet, Mango, in a Brooklyn park, when a boy ran towards her and grabbed Ponzu's leash with such force that the cat, who suffers with a heart condition, flew into the air before hitting the ground. The boy then proceeded to drag the cat several metres, with the animal later dying of his injuries.
It's understood Suchanan confronted the boy and his family but received no apology. The child's family, understood to be Puerto Rican nationals, have defended the boy, saying Suchanan shouldn't have been walking her cat in a public place. The confrontation became physical, with Suchanan slapped in the face, strangled, and kicked, according to the Coconuts report. Her boyfriend's nose was also broken before passers-by came to their rescue.
Police have now arrested a 42 year old woman named as Evelyn Serrano, who has been charged with assault. Suchanan says she too has visited the police station to provide additional information and the Thai consulate has been in touch to offer assistance. Meanwhile, news of the cat's death has gone viral on social media, with #justiceforponzo trending on Instagram, where Ponzu had over 38,000 followers.
Suchanan owns an Asian-fusion restaurant in Brooklyn. She was born in Chiang Mai and moved to the US with her family at the age of 15.
SOURCE: Coconuts
📱 Download our app on Android or iOS for instant updates on your mobile
📧 Subscribe to our daily email newsletter
👍 Like/Follow us on Facebook
🔔 Subscribe to or Join our YouTube channel for daily video updates
India sees record Covid-19 infections, oxygen shortages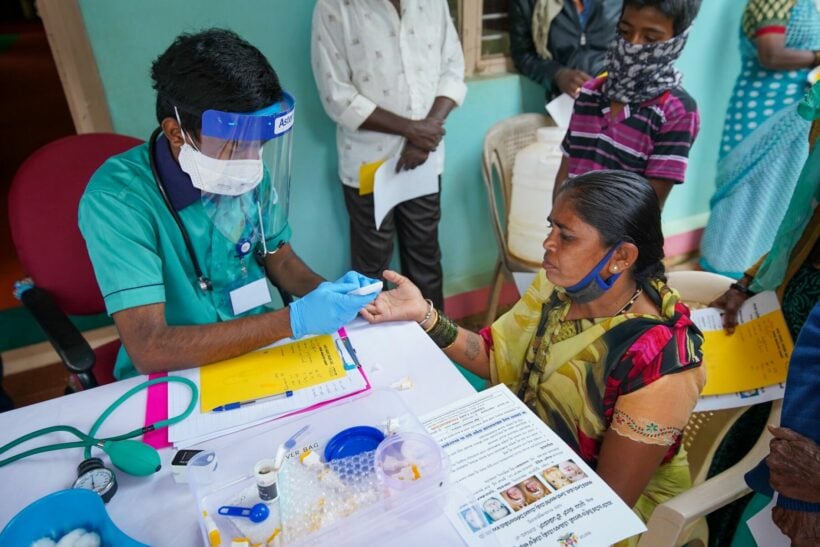 India is experiencing record infections and deaths due to Covid-19 and is now running dangerously low on oxygen supplies. The countries second wave of the virus includes a dangerous virus variant that is spreading quickly and has infected 3.5 million people just this month. In the last 24 hours, 295,000 new infections occurred with just over 2,000 deaths. Prime minister Narendra Modi said that India was in for a big fight and that the second wave of Covid-19 came like a storm.
India had done relatively well during the first wave of the coronavirus for a country dense with 1.3 billion inhabitants. In the last few weeks though people have let their guard down with millions attending religious festivals cricket matches huge weddings, and political rallies around the country. This coinciding with delays and even stopping of production for Covid-19 vaccines and medication along with a lack of oxygen being generated in India is leading to new levels of crisis.
With oxygen supplies dwindling throughout India, relatives of Covid-19 patients are buying black-market oxygen supplies for hyper-inflated prices. Some hospitals are said to be down to their last few hours of oxygen supplies. The health minister of New Delhi is pleading with the government to focus on the oxygen supply chain in India before it devolves into a serious crisis.
Mumbai is the centre of this most recent surge and oxygen shortages there are no better. One doctor said in the event of an oxygen shortage they would usually just relocate patients to another hospital, but now no hospital has the needed surplus. The prime minister said that the government, federal and local, along with private enterprise are working to increase oxygen supplies in India.
New Delhi is in the middle of a week-long lockdown and several other Indian States are facing shut down this weekend. Several countries are cancelling flights or moving India to advisory lists, urging their citizens not to travel there. The United Kingdom and the United States have both flagged India as unsafe to travel, while New Zealand and Hong Kong have completely banned flights.
Vaccination has been hit or miss in India, with early criticism for exporting jobs produced there while so few had been administered locally. Now India has stopped exporting AstraZeneca vaccines, and more than 130 million jabs have been given though supplies have still been limited. Data is expected in the next few weeks about the effect of the Indian Covid-19 variant. As of now, India is second to only the US in total cases with 15.6 million infections and over 180,000 deaths.
SOURCE: Bangkok Post
📱 Download our app on Android or iOS for instant updates on your mobile
📧 Subscribe to our daily email newsletter
👍 Like/Follow us on Facebook
🔔 Subscribe to or Join our YouTube channel for daily video updates