Two Burmese arrested over immigration and drug issues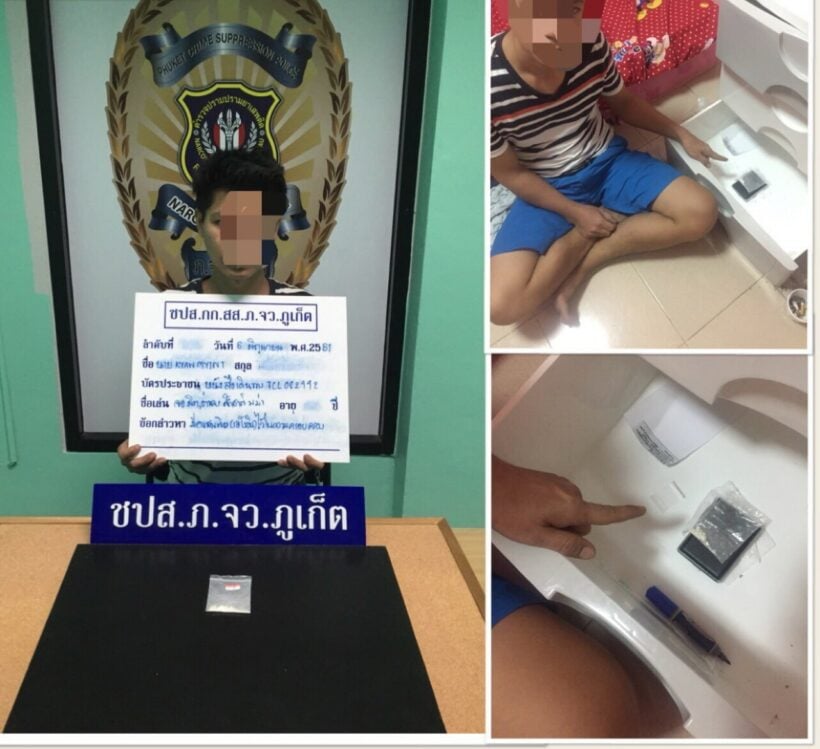 Police have arrested two male Burmese nationals accused of being illegal aliens and found with heroin last week.
A team from the Phuket Provincial Police first arrested 36 year old R-wang, a Burmese national, in the Dowroong housing estate in Wichit.
R-wang was taken to Wichit Police Station where he was charged with being an illegal alien.
On the same day police arrested 30 year old Kyaw 'R-long' Myint at the same Dowroong housing estate.
Police seized 0.64 gram of heroin. He was taken to Wichit Police Station where he has been charged with possession of Category 1 drugs and being illegal alien.

Keep in contact with The Thaiger by following our
Facebook page
.
12 curfew violators arrested in Pattaya after breaking through a checkpoint – VIDEO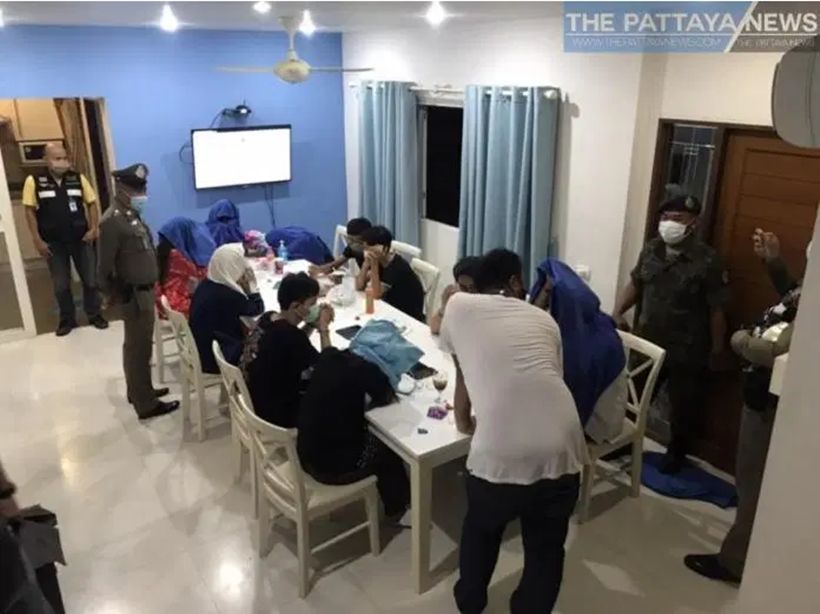 12 curfew breakers were arrested in Pattaya City last night just before midnight after a black Hyundai van vehicle broke through a police curfew checkpoint. Reports suggest that the black Hyundai van ran through the checkpoint, causing Banglamung and Pattaya officers to give chase before eventually catching the suspects at an intersection in North Pattaya.
4 Thai nationals, all under the age of 20, were found inside the vehicle, claiming that they broke through the police checkpoint, as they panicked.
The group claimed that one of the arresting officers had allegedly injured 1 of the teenagers and had to be taken to a local hospital. Therefor 3 of them were taken to a police station for further processing while the other individual was taken to a hospital for an evaluation. Officers then discovered that 8 friends were at a rented villa in a private housing estate on Sukhumvit Road.
Police raided the villa as parties and gatherings are in violation of the current strict Emergency Decree. In total, 12 young Thai nationals were arrested during the event, 8 at the house party and 4 from the earlier vehicle incident. All the teenagers face at a minimum of 2 years imprisonment and up to a 100,000 baht fine for violating the emergency decree.
According the police officers, some of the suspects have allegedly admitted that they had taken Ketamine drugs before the arrest.
All 12 suspects were tested for drugs and will be facing further legal action and charges in addition to the violation of emergency decree rules, according to Banglamung Police.
SOURCE: The Pattaya News
Keep in contact with The Thaiger by following our
Facebook page
.
Thailand News Today – Monday, May 25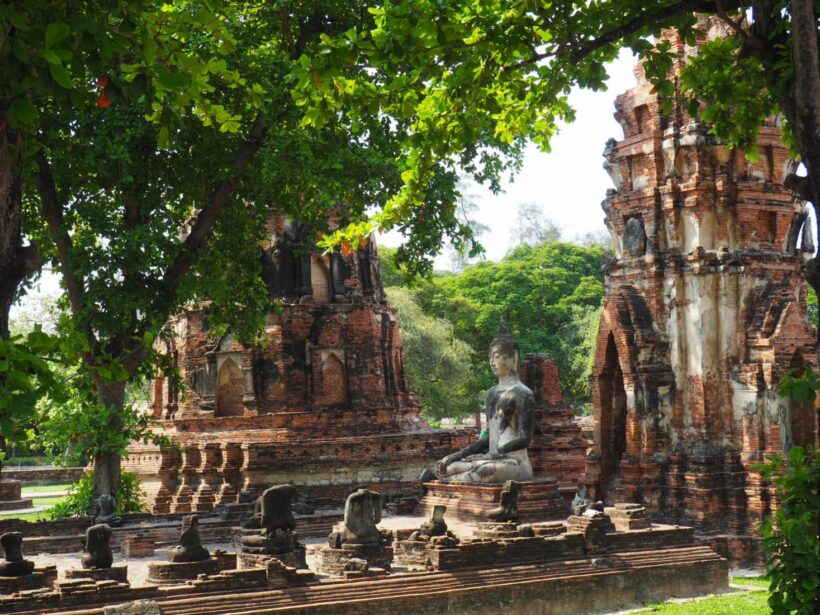 2 new cases of Covid-19 reported in Thailand with one additional death
Today there have been 2 new confirmed cases of the Covid-19 Coronavirus in Thailand with 1 additional death. 
The 2 new cases consist of 1 imported case from a Thai National being repatriated from Russia last Wednesday. She's currently under state quarantine in Chon Buri province.
The other was a 49 year old Chinese wife of an Italian who had been infected with the virus in Cherngtalay, Phuket. She has 3 children aged 15, 10 and 7 and currently showing no signs of any symptoms. Cherngtalay is the tambon bordering Bang Tao, which was a hotzone for new cases during April and early May.
The additional death was a 68 year old Thai woman in Chumphon, southern Thailand. She was reported to have had underlying issues when she succumbed to the disease.
From beauty queen Thailand's new face in Covid-19 reporting
Crowned Miss Thailand 2008, Dr Panprapa Yongtrakul returned to the spotlight last week as assistant spokesperson of the Centre for Covid-19 Situation Administration.
She'll be reporting about the pandemic every weekend from now on.
She's taken over the weekend duties from the reassuring face Dr Taweesin Visan-nu-yothin who has been an extremely professional daily voice of CCSA since it was established on March 26.
In 2008, Panprapa was crowned Miss Thailand at the age of 20. It had been her dream since childhood to become a beauty queen. Now she's the weekend face of the daily CCSA reports. She's yet to be tested when taking questions from the Thai and foreign media.
Phuket's lost summer – looking to 2021 for tourism recovery
In a solemn recognition of the reality of Phuket's stalled tourist industry, a spokesperson for the southern chapter of the Thai Hotels Association is saying most of the west coast hotels are unlikely to reopen until the last quarter of this year. 
For now, Phuket's International Airport remains closed to scheduled flights, and the Tha Chatchai road checkpoint at the top of the island is heavily curating who comes in and out with plenty of red-tape and paperwork. Nationally, the Civil Aviation Authority of Thailand still has a ban in place for all international travel into Thailand until at least the end of June – it could be extended further. The only exceptions are repatriation flights of Thai's returning home and the return of international diplomats.
Phuket's issue, as an economy that revolves almost completely around tourism, is that, even if it throws open the immigration gates at the airport and the doors of its almost 100,000 hotel and accommodation rooms, there are few markets that could provide incoming tourists at this stage. Where will they come from? Europe (including the UK), the US and now South America, are mired in their own pandemic outbreaks, and whilst trying to reopen their economies, are facing imminent second waves of Covid-19. 
Whilst other parts of Thailand have opportunities to reopen their businesses – manufacture, agriculture, IT, and large chunks of populations visit shops and general trading – Phuket has little of that. Some 50,000+ of the island's 450,000 permanent population have already departed the island, either before the borders were closed in mid-March, or as soon as they were able to return to their provinces when the road border re-opened for repatriating people at the start of May.
The vice-president of the Thai Hotels Association southern chapter, says that hotels along the west coast might reopen in September at the earliest. 
Opposition criticises Thai government over economic toll of Covid response
Opposition party Pheu Thai has condemned the government's management of the Covid-19 crisis, saying total shutdown has had a devastating effect on the country's economy. 
The party says the hard-hitting restrictions imposed across the country have led to high unemployment, with the International Monetary Fund saying Thailand's economy is the worst-affected in the region.
They add that the IMF is predicting the Thai economy will shrink by 6.7% this year, saying the country has one of the world's most negative GDP forecasts, despite appearing to have brought the virus under control quite quickly.
Ayutthaya welcomes visitors after restrictions lift
Ayutthaya is welcoming visitors again after months of empty temple grounds as another set of restrictions were lifted over the weekend, allowing temples and historical sites to open back up. 
The Tourism Council of Thailand president says reopening the historic sites and business for domestic tourists will give tourism operators in the area a "lifeline". The Buddhist temples had the most tourists over the weekend.
Keep in contact with The Thaiger by following our
Facebook page
.
Thai food giant to provide a million meals priced at 20 baht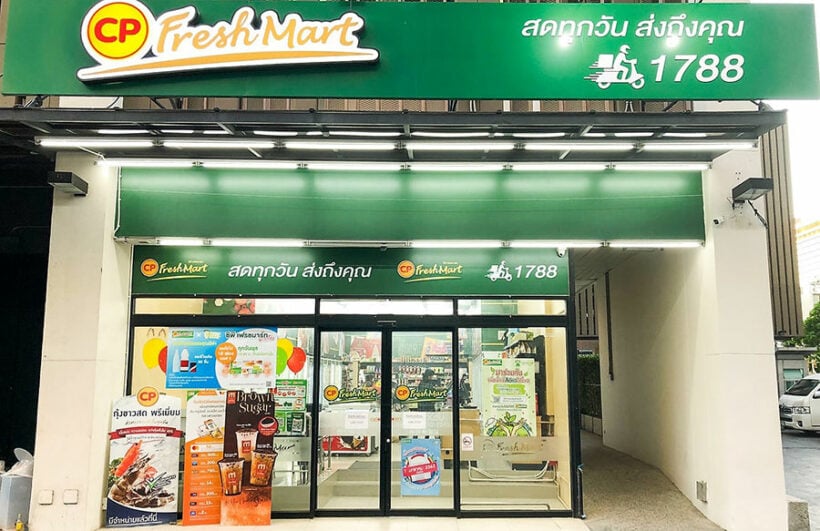 Thai food conglomerate Charoen Pokphand Foods says it plans to offer heavily discounted ready-to-eat meals for those facing financial difficulties as a result of the economic fallout of Covid-19.
CEO Prasit Boondoungprasert says a million meals will be distributed to Fresh Mart shops around the country and will cost just 20 baht. There will be a choice of dishes on offer and customers who purchase 5 meals at a time using the TrueWallet app will get an additional 5 baht discount .
"Six ready-to-eat meals will be offered under the campaign – rice with chicken breast in spicy sauce, rice with roasted chicken, rice with spicy chicken, fried rice with Korean-style roasted chicken, rice with garlic and liver and rice with omlette."
Nation Thailand reports that CPF is also delivering free food to impoverished homes in Bangkok on Tuesdays, Thursdays and Saturdays and distributing vouchers to village healthcare volunteers around the country so they can purchase items at discounted prices at Fresh Mart branches nationwide.
Charoen Pokphand Foods Public Company Limited a company of the Charoen Pokphand Group, is an agro-industrial and food conglomerate headquartered in Thailand. Approximately 64% of its revenue came from overseas operations, with 30% from its home market of Thailand, and 6% from export operations. It recently acquired Bellisio Foods, one of the largest frozen food suppliers in the United States, for US$1 billion, as well as Westbridge Foods, a major British poultry producer with turnover of over £340 Million.
The company's core businesses are livestock and aquaculture. Livestock operations include chicken broilers, chicken layers, ducks, and swine. In aquaculture, the two main marine animals are shrimp and fish – Wikipedia.
SOURCE: Nation Thailand
Keep in contact with The Thaiger by following our
Facebook page
.