Police officer faces scrutiny after flying helicopter onto temple grounds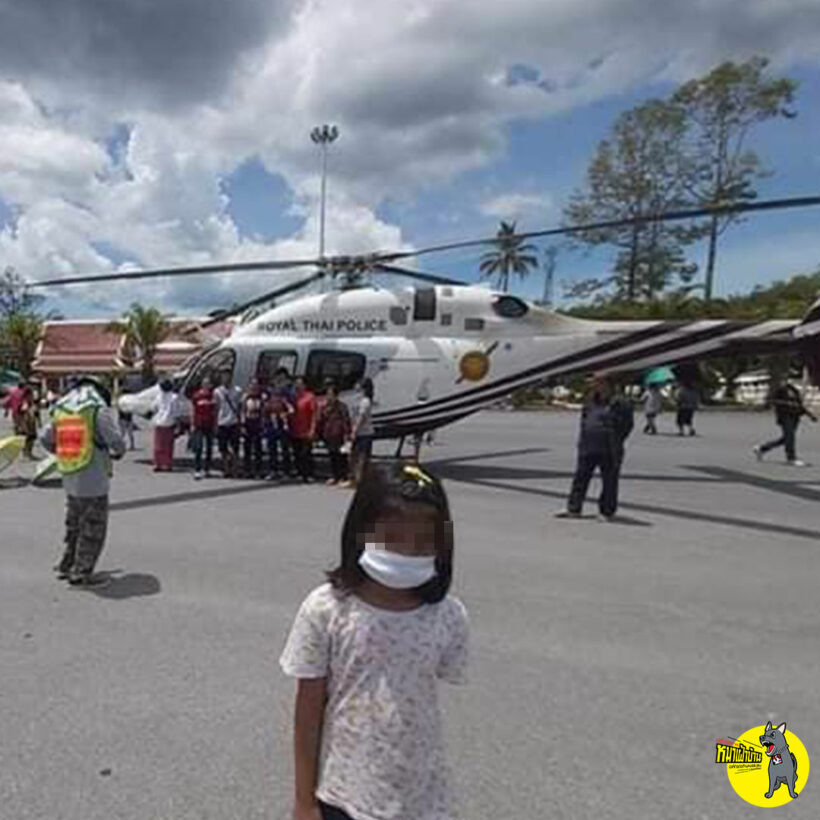 A high-ranking tourist police officer landed the department's helicopter at a famous Buddhist temple in Southern Thailand. The senior regional officer for the Tourism Police Bureau parked the helicopter inside the compound of the Wat Chedi in Sichon, a district in Nakhon Si Thammarat.
Why a car wouldn't have been a sufficient means of transportation has not been addressed by officials at this stage.
The Bangkok Post says the officer is going to transferred to Tourist Police HQ after photos of the helicopter parked at the temple were posted on Facebook by an account known as "Watchdog." The Watchdog account says police were there was also a truck full of 3 million firecrackers that were going to be an offering to the Ai Khai statue at the temple by a group of South Korean business people.
The Post says the temple responded, saying the police officer was there to monitor safety and coronavirus prevention measures. It's unclear why he needed a helicopter for that.
The temple is highly revered by local people in the area.
SOURCE: Bangkok Post
Keep in contact with The Thaiger by following our
Facebook page
.
2 arrested in Narathiwat with 1,420 kilograms of meth – VIDEO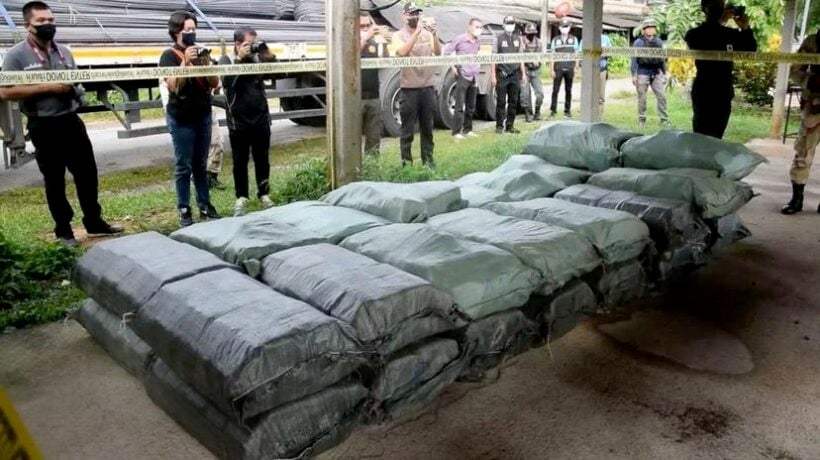 Police in the southern province of Narathiwat, on the Malaysian border, arrested 2 men and seized and 1,420 kilograms of crystal methamphetamine hidden in a trailer truck in Tak Bai district in the early hours of this morning. A team of police, soldiers and local officials was sent to Padador village in tambon Na Nak following a tip that a large quantity of drugs would be smuggled into the area.
At around 2:30am, they team noticed an 18-wheel trailer truck with Surat Thani licence plates parked along a road in in the village. 2 men, identified as driver Somchai Thiankhrue from Nakhon Si Thammarat, and passenger Khamron Chanthamanee from Songkhla, were inside. Officers demanded to search the vehicle, which was loaded with steel bars. The men gave conflicting statements and acted suspiciously during questioning. The officers took them and the truck to nearby Muno police station.
During the search, the team found 35 fertiliser sacks containing 1,420 kilograms of crystal methamphetamine hidden in the trailer truck.
Somchai and Khamron told police that a man, identified as Arwae Mohbakor, had asked them to meet him in the village and then follow him to deliver the drugs to another venue in Sungai Kolok, at the border. The team went to Arwae's house in Tak Bai and his wife's house in Sungai Kolok, but they both managed to flee before the team arrived. Authorities have ordered personnel at checkpoints to inspect vehicles carefully and hunt them down.
Team members say the seized drugs have a street value of over one billion baht.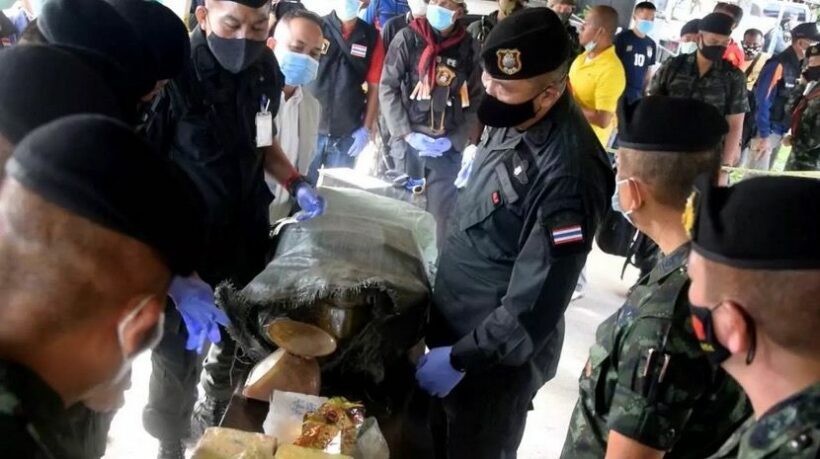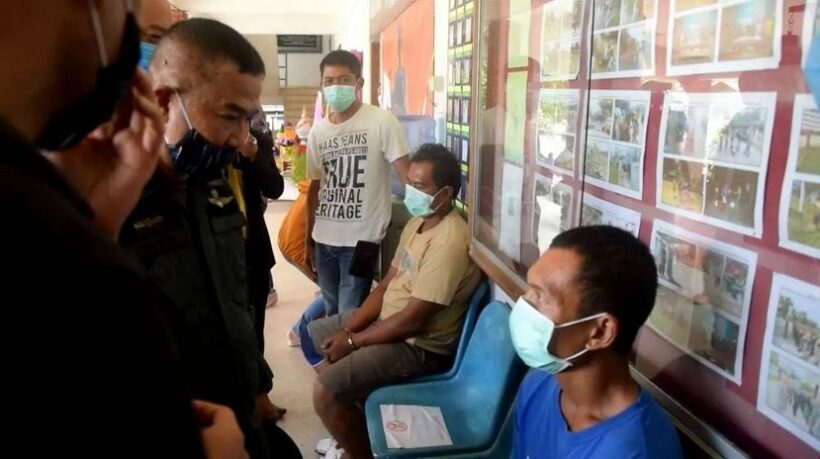 SOURCE: Bangkok Post
Keep in contact with The Thaiger by following our
Facebook page
.
Tour bus incident leaves 5 injured after flipping into ditch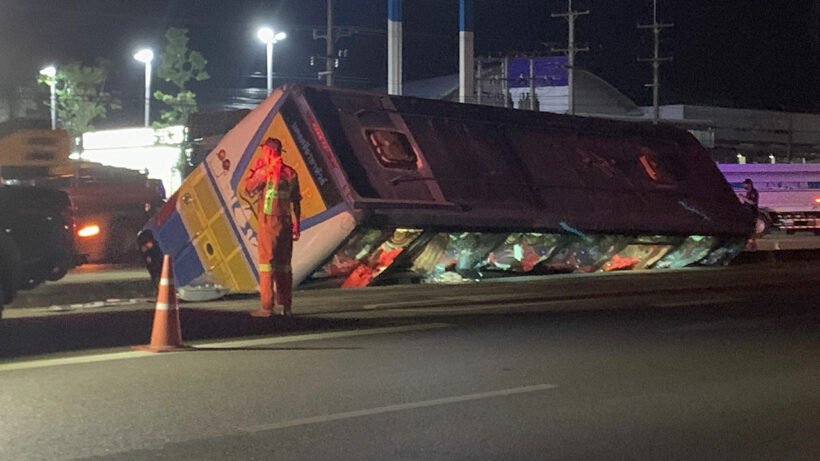 A tour bus accident has left 5 people injured after flipping into a ditch on a highway leading to Nakhon Si Thammarat. The injuries were reportedly minor in severity with all 27 passengers and 2 crew members exiting the bus safely.
The bus crashed in the area of Prachuap Khiri Khan as a bicyclist reportedly cut in front to cross the street. The 68 year old bus driver said he swerved to avoid hitting the bicycle and crashed into a median ditch. The bus also took out 2 power poles causing around 200,000 baht in total damages.
SOURCE: Bangkok Post
Keep in contact with The Thaiger by following our
Facebook page
.
Police arrest 3, find 250 kilograms of crystal meth in truck in southern Thailand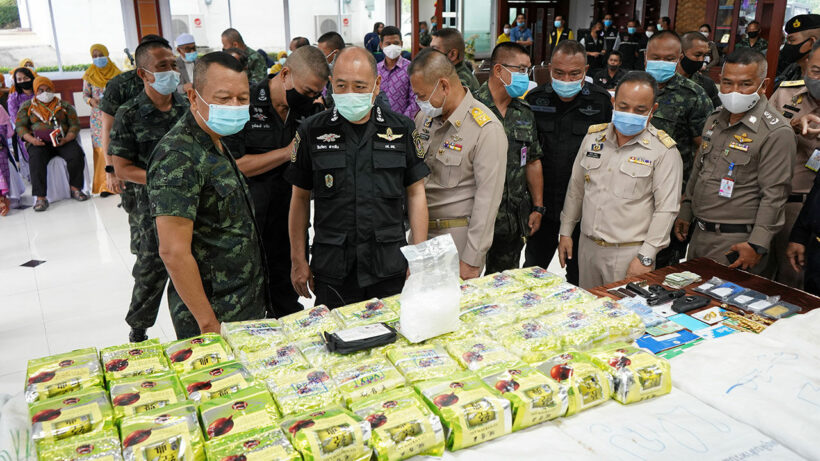 Police arrested 3 people involved in drug operations after stopping a 10 wheel truck at a security checkpoint and finding 250 kilograms of crystal methamphetamine, or ice, hidden in 12 fertiliser sacks. That is a very large seizure of the crystal form of methamphetamine.
The lorry driver, Koseng Cheha, was arrested at the checkpoint in Songkhla in southern Thailand. Cheha told police he was hired to deliver the drugs and gave information that led to the arrest of a man, Mading Rupe, who Cheha said paid him to deliver the drugs, along with another man, Yuso Kama in Narathiwat.
Police also seized assets valued at about 50 million baht which they believe are linked to the drug trade. Some of the assets include a 10 wheeler truck, 3 pickup trucks, 3 cars, 5 motorcycles and a firearm.
SOURCE: Bangkok Post
Keep in contact with The Thaiger by following our
Facebook page
.